Bradley Shelver Writes Home About Life on Tour with the Limon Dance Company
Bradley Shelver, a member of the Limón Dance Company, talks candidly about life as a professional dancer on tour. The first in a six-part series.
NYC is a mecca for artists, musicians, actors and, of course, dancers. It's also very different from my native country, South Africa. During my last year of performing arts high school, and after considering a career in law due to the dire condition of the arts in my country, I received a full scholarship to attend The Ailey School in NYC. After a few months I was offered a position with Ailey 2. After two years with the company, I went on to dance for Elisa Monte Dance, Complexions Dance and Ballet Hispanico, and just nine months ago joined the Limón Dance Company.
Being an ambitious 25-year-old, I wasn't satisfied with just having a job. I needed to establish a career. That road, however rewarding, is not easily traveled. While teaching throughout the U.S. and Europe, I've noticed that there's a distorted perception of life as a professional dancer. Here is my firsthand experience.
An Alternative Lifestyle
On a recent tour of Italy and Germany, the airline misplaced the entire company's luggage, including all the costumes and technical equipment. When we arrived in Casalmaggiore, Italy, the whole company—dressed in the same (not very photogenic) clothes we'd worn for the last 24 hours—attended a media conference with TV and newspaper journalists. To top it off, a photo of us made the front page of the local paper. The best way to handle stressful situations like these is to be patient and professional.
On this same tour, we performed on an inordinate number of raked stages. Due to the stress put on my body from performing on a surface I wasn't used to, as well as the rigors of touring, I pulled a muscle in my ankle and spent four hours in an emergency room getting it taped properly so I could perform the next day.
The last stop of the tour was the Munich State Opera House, where we performed for 2,200 people and reveled in eight curtain calls. At this point, we were all exhausted. I, however, wasn't done yet. While the rest of the company went home, I flew to Denmark for a freelance teaching and rehearsing job. I was hired by Nini Thieland, a 90-year-old Danish ballerina who danced with Mikhail Fokine and was one of Salvadore Dali's muses, to learn a piece that she had choreographed at 16.
Afterwards, I met the Limón company in Alaska, where the sun beamed for 19 hours a day. We had four performances in a 52-hour period, which included traveling at 6 am and performing that same evening in a space three times smaller than the one before. Things in this business are never predictable, so it helps to keep an open mind and a positive energy (not to mention lots of coffee).
Getting By
After a while, your body begins to make decisions for you. As much as I work to maintain consistent technique, some days I wake up with an inability to turn, or my coordination seems off. I survive these moments by realizing that every day is different and nothing is permanent. Then I focus on something else—usually a vacation!
A professional dancer's adaptability is an important asset because it helps when coping with the long tours, few rehearsals, unemployment stints, relationship struggles both inside and outside of companies, health concerns, living out of a suitcase, marketing yourself and making and keeping contacts. When learning to embrace these elements, it becomes vital not to limit yourself to one technique or style. If you want to eat, you have to work; if you want to work, you have to make yourself as valuable to a choreographer as possible.
My passion for dance goes beyond the stage. One cannot only be an artist when performing. You must eat, sleep and breathe your craft; you have to know when to push, when to strive and, especially, when to let go. My friends say this life is glamorous; I say it's hard work. The journey takes discipline, but the outcome is magnificent.
Win It
Sep. 05, 2017 12:10PM EST
Photos by Erin Baiano
It's time to get your pirouette on! From September 5th to September 30th, we're hosting a contest to find out who's the best turner of them all.

Put together your most impressive turning combo. Post a video online. Share your turns with us and thousands of other dancers around the world. And if our editors think you're the top turner, you'll win a fabulous prize.
Keep reading...
Show less
All of 18-year-old Kaylin Maggard's dreams—from scoring the title of National Senior Outstanding Dancer at New York City Dance Alliance Nationals to winning the 2017 Dance Spirit Cover Model Search—are coming true. And to anyone who knows the gorgeous contemporary dancer, that's no surprise.
From the moment the Dance Spirit staff met Kaylin, it was obvious her humility and talent would take her far. Not only did she go full-out during the photo shoot and class at Broadway Dance Center, but she was always cheering on, laughing with, and supporting her fellow CMS contestants Haley Hartsfield and Michelle Quiner. During the voting period, the social media world was abuzz with praise for her work ethic, positive attitude, and generosity.
Since her CMS trip to NYC, Kaylin's moved from her hometown of Columbia, MO, to the Big Apple for her freshman year at Juilliard, and is busy getting acquainted with the city. As for the future? She's taking it one opportunity at a time, but something tells us we'll be seeing this contemporary queen reach new heights every year.
Keep reading...
Show less
New York City principal Lauren Lovette has become an icon thanks to her emotional maturity and exceptional musicality. The 26-year-old quickly rose through the ranks after joining the company as an apprentice in 2009, reaching principal status in 2015. A Thousand Oaks, CA, native, Lovette started studying ballet seriously at age 11, at the Cary Ballet Conservatory in Cary, NC. After attending two summer courses at the School of American Ballet, she enrolled as a full-time student in 2006. Last year, she made her choreographic debut with For Clara, her first piece for NYCB. Catch her latest work this month during the company's fall season. —Courtney Bowers
Keep reading...
Show less
In our "Dear Katie" series, former NYCB soloist Kathryn Morgan answers your pressing dance questions. Have something you want to ask Katie? Email dearkatie@dancespirit.com for a chance to be featured!
Dear Katie,
I know I'm not getting good enough dance training from any of my local studios. But I'm not sure I'm ready to move away to study at a big-name school, either. How do you know when you're ready to leave home to pursue your passion?
Marisa
Keep reading...
Show less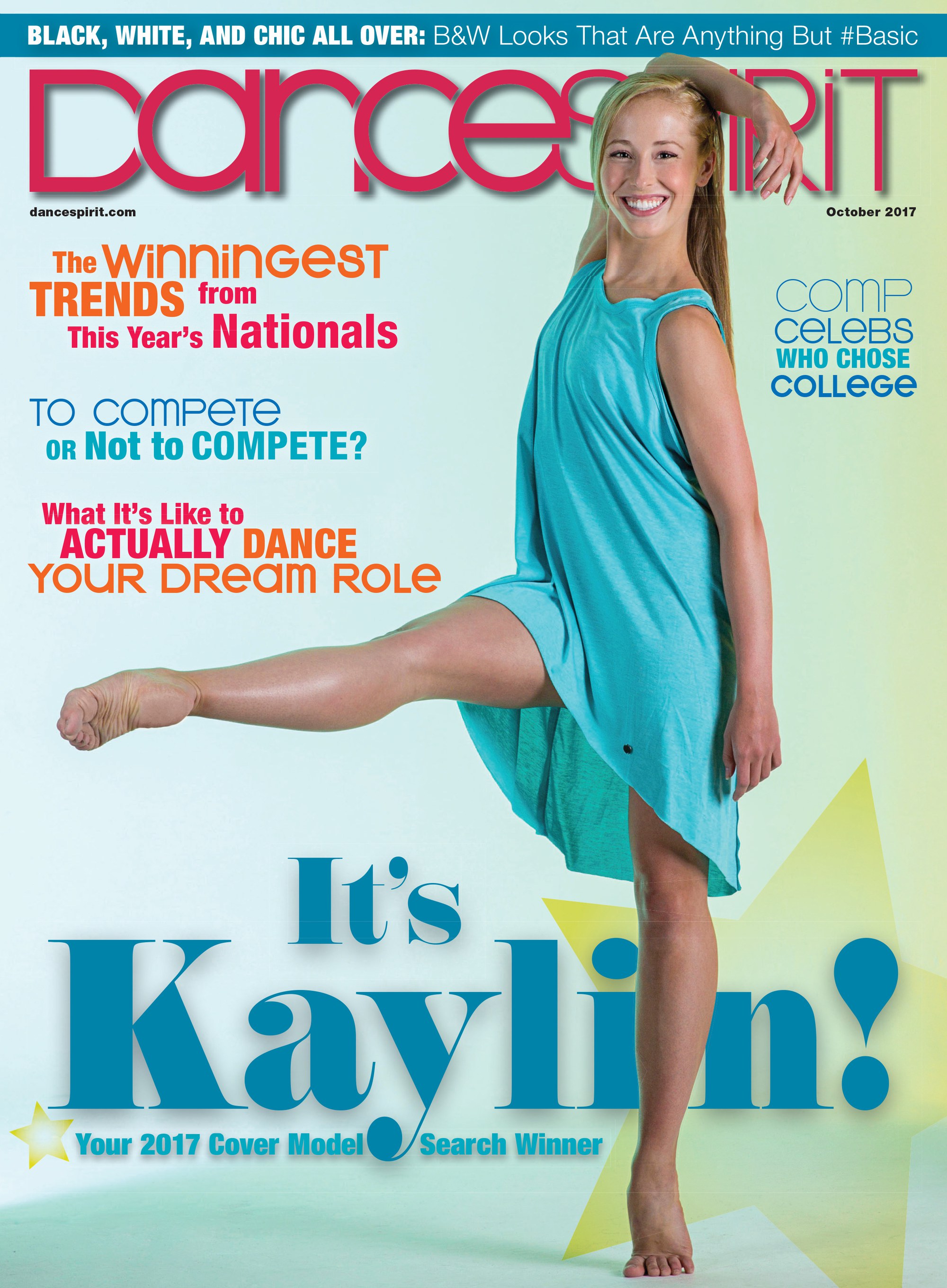 Get Dance Spirit in your inbox