Bradley Shelver Writes Home About Life on Tour with the Limon Dance Company
Bradley Shelver, a member of the Limón Dance Company, talks candidly about life as a professional dancer on tour. The first in a six-part series.
NYC is a mecca for artists, musicians, actors and, of course, dancers. It's also very different from my native country, South Africa. During my last year of performing arts high school, and after considering a career in law due to the dire condition of the arts in my country, I received a full scholarship to attend The Ailey School in NYC. After a few months I was offered a position with Ailey 2. After two years with the company, I went on to dance for Elisa Monte Dance, Complexions Dance and Ballet Hispanico, and just nine months ago joined the Limón Dance Company.
Being an ambitious 25-year-old, I wasn't satisfied with just having a job. I needed to establish a career. That road, however rewarding, is not easily traveled. While teaching throughout the U.S. and Europe, I've noticed that there's a distorted perception of life as a professional dancer. Here is my firsthand experience.
An Alternative Lifestyle
On a recent tour of Italy and Germany, the airline misplaced the entire company's luggage, including all the costumes and technical equipment. When we arrived in Casalmaggiore, Italy, the whole company—dressed in the same (not very photogenic) clothes we'd worn for the last 24 hours—attended a media conference with TV and newspaper journalists. To top it off, a photo of us made the front page of the local paper. The best way to handle stressful situations like these is to be patient and professional.
On this same tour, we performed on an inordinate number of raked stages. Due to the stress put on my body from performing on a surface I wasn't used to, as well as the rigors of touring, I pulled a muscle in my ankle and spent four hours in an emergency room getting it taped properly so I could perform the next day.
The last stop of the tour was the Munich State Opera House, where we performed for 2,200 people and reveled in eight curtain calls. At this point, we were all exhausted. I, however, wasn't done yet. While the rest of the company went home, I flew to Denmark for a freelance teaching and rehearsing job. I was hired by Nini Thieland, a 90-year-old Danish ballerina who danced with Mikhail Fokine and was one of Salvadore Dali's muses, to learn a piece that she had choreographed at 16.
Afterwards, I met the Limón company in Alaska, where the sun beamed for 19 hours a day. We had four performances in a 52-hour period, which included traveling at 6 am and performing that same evening in a space three times smaller than the one before. Things in this business are never predictable, so it helps to keep an open mind and a positive energy (not to mention lots of coffee).
Getting By
After a while, your body begins to make decisions for you. As much as I work to maintain consistent technique, some days I wake up with an inability to turn, or my coordination seems off. I survive these moments by realizing that every day is different and nothing is permanent. Then I focus on something else—usually a vacation!
A professional dancer's adaptability is an important asset because it helps when coping with the long tours, few rehearsals, unemployment stints, relationship struggles both inside and outside of companies, health concerns, living out of a suitcase, marketing yourself and making and keeping contacts. When learning to embrace these elements, it becomes vital not to limit yourself to one technique or style. If you want to eat, you have to work; if you want to work, you have to make yourself as valuable to a choreographer as possible.
My passion for dance goes beyond the stage. One cannot only be an artist when performing. You must eat, sleep and breathe your craft; you have to know when to push, when to strive and, especially, when to let go. My friends say this life is glamorous; I say it's hard work. The journey takes discipline, but the outcome is magnificent.
Joe Toreno
Keep reading...
Show less
May. 24, 2017 04:44PM EST
Photo by ABC/Eric McCandless
And that's a wrap on "Dancing with the Stars" Season 24, ladies and gents! It's certainly been one for the books. From injuries to shocking eliminations, let's just say Season 24 has had its emotional ups and downs. But despite all that, the season made for some seriously phenom dancing and some killer performances. And as usual, we've loved watching every second of those cha chas, foxtrots, and waltzes.
Let's get right to the exciting stuff, though: Last night's winning couple of "Dancing with the Stars" is...
Keep reading...
Show less
May. 23, 2017 01:11PM EST
Via @quinn_starner on Instagram
Nearly 80,000 dance-loving Instagram followers can't be wrong: Quinn Starner is one to watch. And what's just as impressive as the 15-year-old's rabid online following is her ever-growing list of competition accolades. Quinn, who trains at Indiana Ballet Conservatory and Stars Dance Company, been named first runner-up at The Dance Awards for two years in a row (as a junior and a teen); was the 2016 West Coast Dance Explosion Teen National Champion; earned first place in contemporary and third place in the classical division at Youth America Grand Prix Regionals in Pittsburgh last year; has won the Grand Prix Award at ADC|IBC; and was a gold medalist at World Ballet Art Competition Grand Prix. Plus, she made it to the Academy round on last year's "So You Think You Can Dance: The Next Generation," and has performed as Clara in the Radio City Christmas Spectacular. Here's what Quinn has to say about her favorite songs, teachers, and career highlights.
Keep reading...
Show less
May. 23, 2017 02:34PM EST
NBC
Want a chance to get personally involved in the HOTLY anticipated TV show "World of Dance"? Of course you do. That's why J. Lo. and the rest of the "WOD" team have launched an interactive version of the upcoming NBC series that lets Snapchatters get in on the action.
Keep reading...
Show less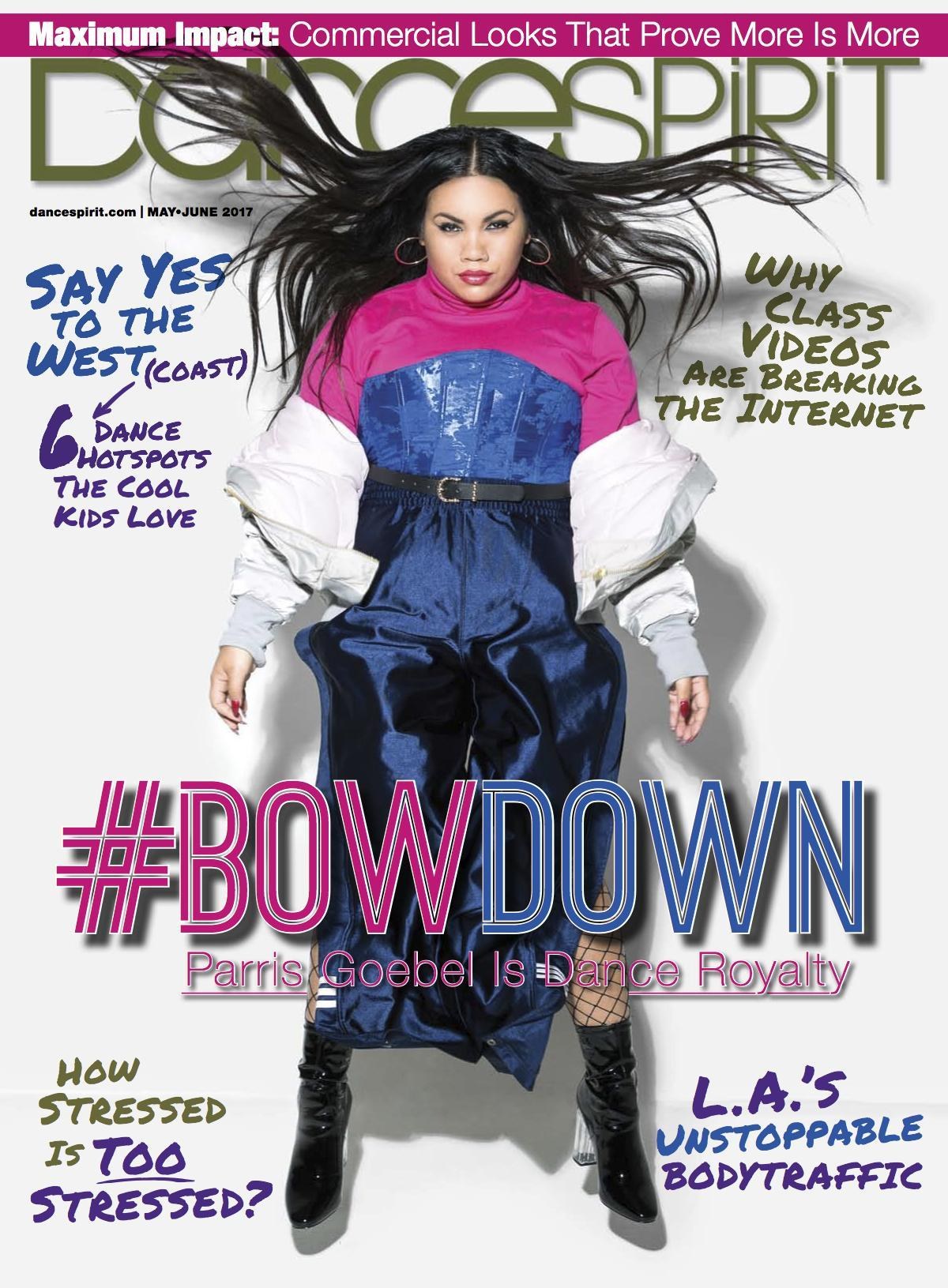 Get Dance Spirit in your inbox