Bradley Shelver Writes Us About Life On Tour With The Limon Dance Company
The whirlwind of touring and living as an artist is an exciting experience. I'm only 25 years old, but I'm getting to see the world and meet all kinds of people. I recently connected with an agent in Italy who, after seeing me teach and perform, agreed to represent me in Europe as a freelance performer, teacher and choreographer.
My first opportunity was a weeklong tour of Italy, starting with four workshops in Sardinia, a beautiful island off the southern coast of the Italian mainland, where I taught 60 students in each class. There were no windows or air-conditioning, and it was the height of the Italian summer, so I'm sure I lost at least 10 pounds.
I was also invited to judge student work at a dance competition in Cosenza, located in Calabria. The following evening I performed a solo at a gala at an opera house called Teatro Rendano. It was a beautiful theater, seating 900 people, but unfortunately it lacked a decent dance floor. I had splinters all over my body. There was also miscommunication between the gala organizers and theater personnel as to how long the evening would last, and at exactly midnight, the theater director pulled the plug—literally—on the performance, something I've learned isn't uncommon there. This performance was particularly long. It began at 9 pm and was only three-quarters of the way finished when the lights and music went out. I felt like an extra in The Phantom of the Opera, not knowing where to hide when the conflict begins.
My week in Italy included six flights and two long train rides. I ended my tour in Naples where, after four exhausting hours on a train without air-conditioning, I led two evening master classes. Then I had to energize myself for a formal dinner with the company director and students.
Upon my return to New York, very jet-lagged, I had less than 24 hours before performing again at the USDAN center in upstate New York. Then I finally had two days to recover before the Limón Company started a three-week teaching and rehearsal residency at the State University of New York at Brockport.
Residencies provide companies with the opportunity to reach deeper into the communities that they rely on, and offer students the chance to experience the fundamentals of professional life. As we began rehearsals, we were anxious about the direction our lives would take. Tough competition for government and private grants had put the Limón Company at a financial crossroads. But the work had to continue. We rehearsed a revival of Limón's A Choreographic Offering. I was cast in a work by Jirí Kylián and as a soloist in Lar Lubovitch's Concerto Six Twenty-Two. Though drained, I felt more optimistic about the company's future.
The first week at SUNY was spent adjusting. We were divided into three houses, each with one communal kitchen and bathroom. Though I was skeptical, we managed to cohabitate wonderfully without any drama—an exceptional feat for artists. We cooked and cleaned like one big family. It helped that we each had our own rooms. I learned so much about my fellow dancers, all the little aspects we have that we wouldn't get a chance to see otherwise—like cooking, singing in the shower or just being a good listener.
Deciding whose turn it was to do the dishes was a bit of a problem, as you can imagine. One evening during my dishwashing duty, I started to think about how discouraging arts funding in the U.S. can be, especially when you work for a high-profile company like Limón that still must battle for adequate funding to support its artists and continue its legacy in American dance. I live from paycheck to paycheck, and often wonder when I will reach the point of reaping, instead of just surviving!
Jobs are exceedingly difficult to come by, so I'm very proud to be a dancer. In these insecure times, it's comforting to be part of something greater than myself: a community of artists who all want to make the world better, even in the smallest of ways.
Much of Janelle Ginestra's career has been about helping others shine. She's dedicated herself to supporting and cheerleading her partner, WilldaBeast Adams; the emerging talents in their dance company, ImmaBEAST; and the countless dancers she inspires at master classes and conventions. Her YouTube channel has become a launching pad for young talents like "Fraternal Twins" Larsen Thompson and Taylor Hatala, thanks to viral videos featuring Ginestra's creative vision.
But Ginestra's a skyrocketing success in her own right—an in-demand choreographer, a social media influencer, and a dance entrepreneur, building a legacy one eight-count at a time. It's time for her turn in the spotlight. And she's more than ready. "I want to be a legend in whatever I do," she says. We'd argue that she already is.
Keep reading...
Show less
Win It
Oct. 13, 2017 04:31PM EST
Tiler Peck and Chase Finlay in Swan Lake (photo by Paul Kolnik)
For ballerinas, it's the dream role to end all dream roles: Odette/Odile in Swan Lake, the type of part dancers spend years preparing for and whole careers perfecting. And it's a role that New York City Ballet principal Tiler Peck never thought she'd dance. Though Peck is one of the world's preeminent ballerinas, her short stature made Odette/Odile, typically performed by longer, leggier dancers, seem (almost literally) out of reach.
Then—surprise!—her name popped up on the cast list for NYCB's fall season run of Swan Lake.
Keep reading...
Show less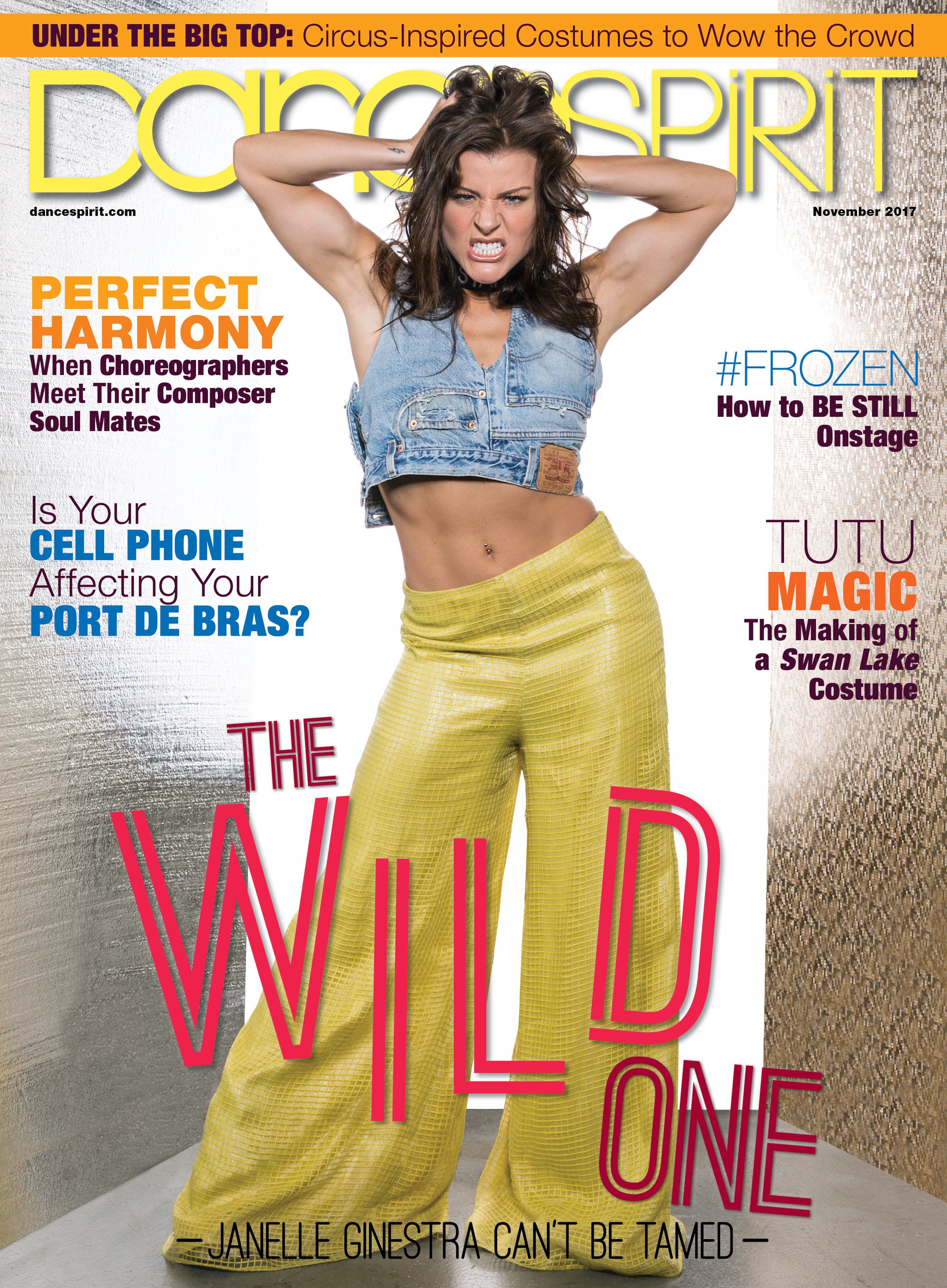 Get Dance Spirit in your inbox