Breaking a Spirit-y Sweat
One of my favorite things to do in NYC is to check out new fitness classes. I get to edit the Body section of Dance Spirit (including Health, Nutrition, Mind and Fitness stories), so not only do I get to break a solid sweat, but it's also technically considered research for my job! Two birds, one...water bottle?
This week, I was pumped to try the newest hot class in the city—Body Conceptions by Mahri—and I dragged fellow DS editors Michael and Rachel with me! (They're still a little bit mad at me...something about being "OMG so sore, I hate you!!!")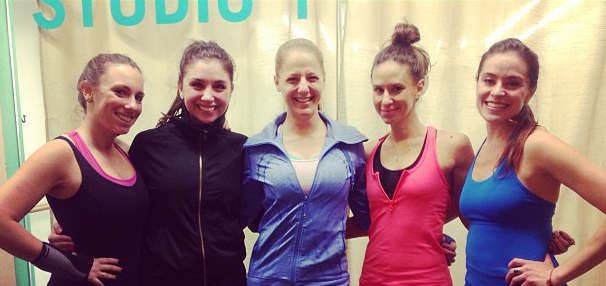 But we had a blast working out together, and I wholeheartedly recommend Mahri's class. Here's why: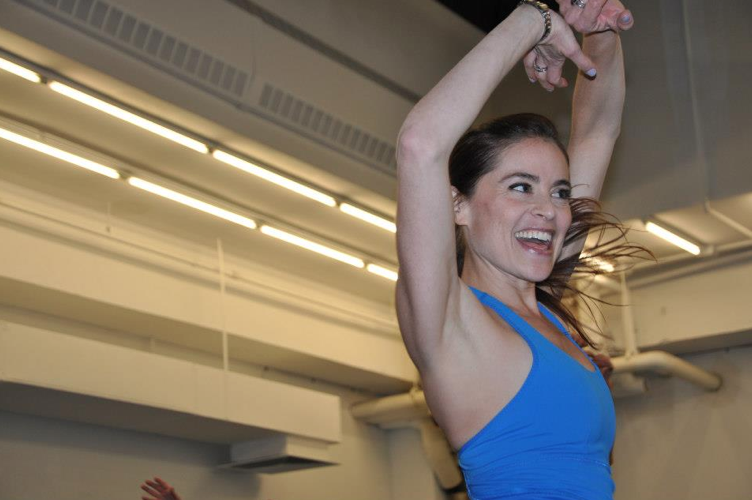 Um, Mahri is gorgeous. Like the kind of the kind of pretty you can't look at directly or you'll burn your retinas from all the hotness.

But you can't hate her—she's probably the nicest person I've ever taken class with. So she's basically perfect. I'm still awaiting her response about my request to "please teach me everything you know about being beautiful and sweet."

The class is ideal for dancers. You start with some simple stretching to get warm, followed by 15 minutes of cardio. Think lots of jumping jacks and fun side-to-side, forward-and-back dance moves. Next, you get into the strength training portion of class. We used 2-lb. weights (don't underestimate the power of tiny dumbbells!) to do lots of small movements and pulsing. Then we moved into lower-body stuff, like lunges and curtsy-squats, and my legs were visibly shaking. Then I was excited because we got to "come down onto the mat," but that didn't mean we got any sort of break. Instead, we did some ab work (my favorite) and bum exercises, which were killer. Finally, we wrapped up class with some return-to-high-energy dancing in the dark (yup, really).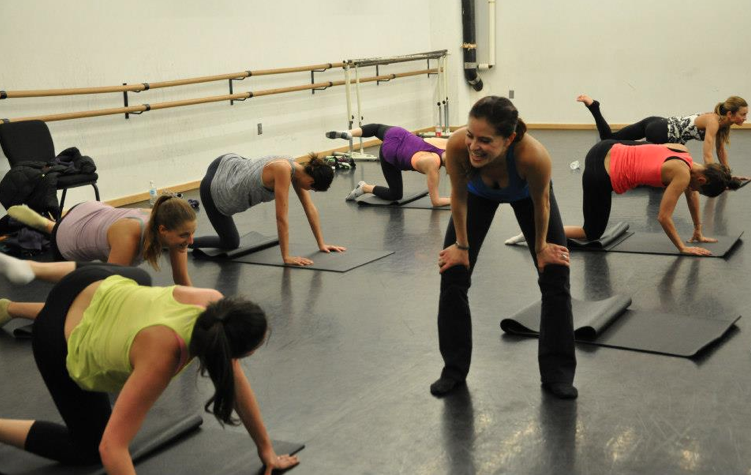 So go check it out. You'll love Mahri and I promise you'll feel the burn. Remember: stronger body, stronger dancer.
Mahri's classes take place at the Dance New Amsterdam studios and your first class is only $20.
Win It
Sep. 05, 2017 12:10PM EST
Photos by Erin Baiano
It's time to get your pirouette on! From September 5th to September 30th, we're hosting a contest to find out who's the best turner of them all.

Put together your most impressive turning combo. Post a video online. Share your turns with us and thousands of other dancers around the world. And if our editors think you're the top turner, you'll win a fabulous prize.
Keep reading...
Show less
All of 18-year-old Kaylin Maggard's dreams—from scoring the title of National Senior Outstanding Dancer at New York City Dance Alliance Nationals to winning the 2017 Dance Spirit Cover Model Search—are coming true. And to anyone who knows the gorgeous contemporary dancer, that's no surprise.
From the moment the Dance Spirit staff met Kaylin, it was obvious her humility and talent would take her far. Not only did she go full-out during the photo shoot and class at Broadway Dance Center, but she was always cheering on, laughing with, and supporting her fellow CMS contestants Haley Hartsfield and Michelle Quiner. During the voting period, the social media world was abuzz with praise for her work ethic, positive attitude, and generosity.
Since her CMS trip to NYC, Kaylin's moved from her hometown of Columbia, MO, to the Big Apple for her freshman year at Juilliard, and is busy getting acquainted with the city. As for the future? She's taking it one opportunity at a time, but something tells us we'll be seeing this contemporary queen reach new heights every year.
Keep reading...
Show less
J.Crew's putting a whole new spin on its brand —literally. The popular clothing line's inspired ad campaign has a group of cute male models showing off their best moves in a series of playful dance battles. When we saw one of those models throw down the gauntlet with a rather impressive series of chaîné turns, we knew he had to be a trained dancer, and we were right: He's former New York City Ballet corps member Joshua Thew. Dancer and model Smith Reesie also shows off in a seriously impressive freestyle.
Keep reading...
Show less
Lindsey Stirling and Mark Ballas in the Season 25 premiere of "Dancing with the Stars" (Eric McCandless/ABC)
It's fall! The leaves are changing, everything everywhere is pumpkin-spice flavored—and "Dancing with the Stars" is back on the air. For the 25th time. Season TWENTY-FIVE, y'all: Here we go.
Keep reading...
Show less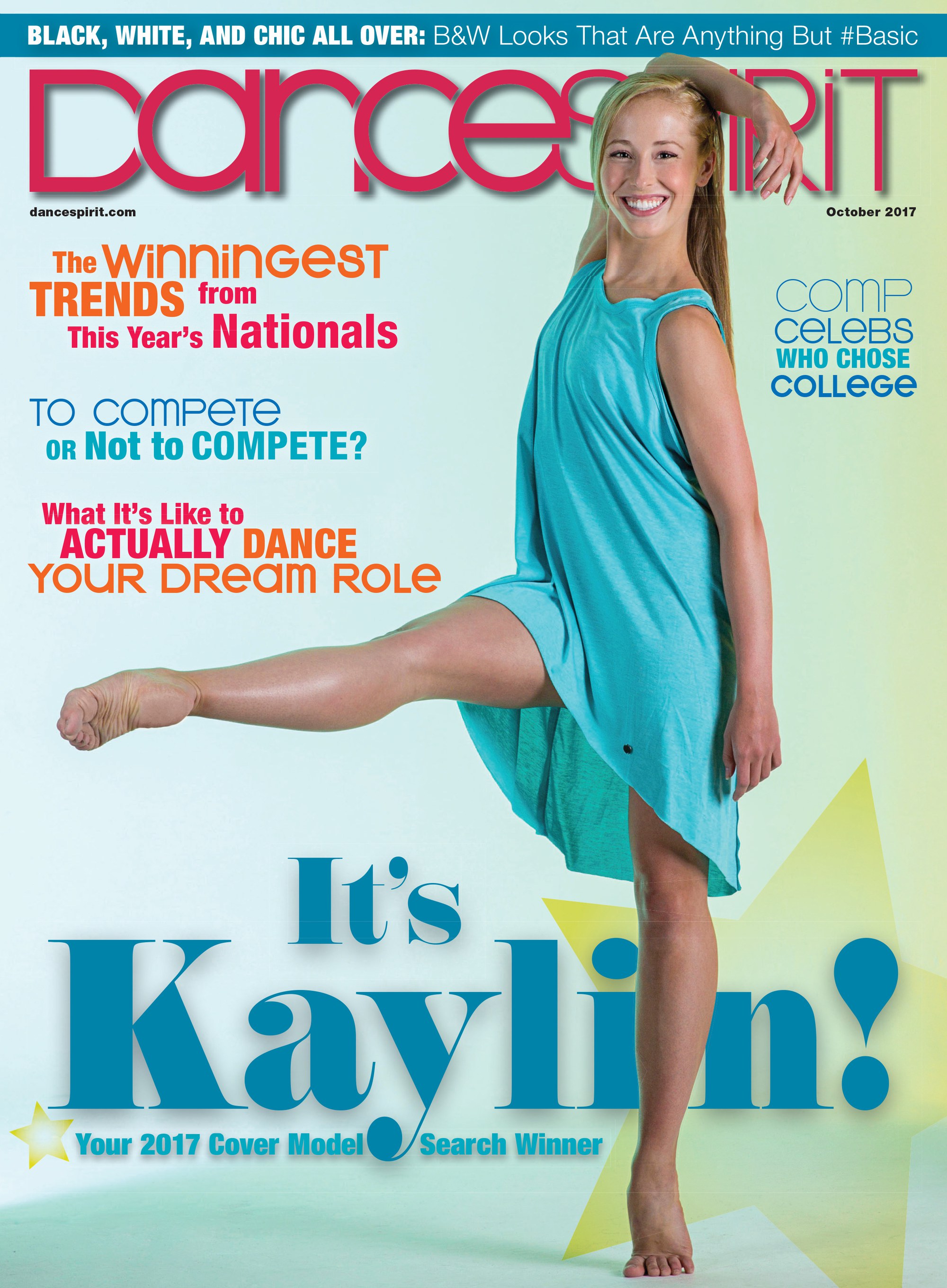 Get Dance Spirit in your inbox