Are you itching to come to NYC? If you've never been, or you live too far to visit on a whim, you may be in luck. NYC's tourism site, NewYork.com, is holding a Broadway sweepstakes that could bring you and a guest to The Great White Way for an exciting weekend. If you win the Ultimate Broadway Fan Showdown, you'll receive round-trip airfare, car service, a hotel room, a steak dinner and best of all: two tickets to the Tony Awards dress rehearsal.
You have to be at least 18 to enter, so you may need to talk to your parents for help. Once you've got that covered, entering is pretty simple. Post a photo to Instagram or Twitter that proves you're the ultimate fan. In the caption, finish the sentence "I'm Broadway's biggest fan because…" and include the hashtag: #BringMeToBroadway. Then, fill out this form.
The deadline to enter is April 30, and if you need photo inspiration, here's a link to other entries. (From what I've seen, Dance Spirit readers could have a win in the bag.) To choose a winner, the editors of NewYork.com will select 30 finalists, then the public will vote online for their favorite from Monday, May 5 to Friday, May 16. The image with the most votes will win.
While you're at it, don't forget about Dance Spirit's photo contests—our Photo of the Day, as well as our new Instagram contest, #readergram.
Good luck!
Apr. 11, 2017 04:18PM EST
Welcome to the new dancespirit.com—a completely addictive way to enjoy our top-notch dance content.
It's got all the stuff you've always loved: gorgeous images of your favorite dancers, internet-breaking viral videos, thoughtful technical advice for dancers of all styles, effective health and wellness tips, crazy-good giveaways. And now there's a lot more of it—right at your fingertips.

We've invested in the latest technology to produce a brilliant digital experience, using the powerful tools for social discovery and engagement developed by our partner, RebelMouse. They know what they're doing, guys.
Produced by the editors and writers you trust. Powered by RebelMouse. BOOM.
If you need a heartwarming bit of news today, look no further. American Ballet Theatre principal (and idol of budding ballerinas everywhere) Misty Copeland stopped by The Steve Harvey Show the other day to surprise a group of young ballerinas, and the result is giving us #allthefeels.
The dancers, from the Mayfair Performance Company in Chicago, were guests on Harvey's show. But little did they know, Harvey had a huge surprise for them:
As a young dancer, there's nothing more important than having a visible role model, and Copeland goes above and beyond. (Seriously, the reactions say it all.) Check out the girls' dazzling performance below. Happy Sunday, y'all.
Keep reading...
Show less
Apr. 29, 2017 01:45PM EST
In honor of "La La Land" being released on DVD April 25, Los Angeles mayor Eric Garcetti declared that same day to be "La La Land Day." Because magic is real and dreams can in fact come true, the occasion was marked with aerial dancers from BANDALOOP rappelling off the side of City Hall, performing to a gorgeous medley of Justin Hurwitz's dreamy score for the film.
Without further ado, here's this week's cure for the #SundayScaries. (PS this footage was filmed from a drone. How cool is that?!)
Keep reading...
Show less
Apr. 28, 2017 07:04PM EST
Pacific Northwest Ballet principal Noelani Pantastico is famous for her passionate stage presence and strong, powerful technique. Originally from Oahu, HI, Pantastico trained at Central Pennsylvania Youth Ballet and frequently attended summer courses at PNB. In 1997, she joined PNB as an apprentice, and was promoted to principal in 2004. Four years later, she joined Les Ballets de Monte-Carlo as a soloist—but, in 2015, Pantastico headed back home to PNB, and she's danced there ever since. Catch her in the company's June program, which features George Balanchine's La Source, Jerome Robbins' Opus 19 and Alexei Ratmansky's Pictures at an Exhibition. Read on for her letter!
"Dear Noe,

You'll soon enter a career that will shape the course of your existence. Pay attention and enjoy every moment, because it goes very quickly. Life in the dance world is beautiful, although there will be times when deep reflection is necessary, and when roadblocks will make you rethink your career path. This is normal, and it's OK. Here's some advice that will help you get through.

Don't complain, and ignore idle gossip. Negativity will do nothing for you. It's wasted energy. Your mental state is connected to your physical being and immune system—being mindful can help you stay healthy. You won't want to believe this, but the sooner you do, the sooner you'll get better and won't be dealing with so many ailments. When you're dealing with pain, injury or even a common cold, consider whether you're also going through an emotional problem or change. This is total body care.

Don't try to control the course of things. Everything that happens is meant to happen. There's a lesson in every moment. Just listen, observe and work hard. This will give you intelligence and power, and ultimately the ability to handle anything the world throws at you.

Lastly, give the best you can every day. Don't waste a minute. Remember: Life responds to you and to what you put out there. It's not about what happens to you, but about what you make of it. Be meticulous with your steps. Care for every motion. Your love and gratitude will vibrate beyond you.

I love you very much,
Noe"
Photo by Angela SterlingPantastico in Jean-Christophe Maillot's "Roméo et Juliette"
Keep reading...
Show less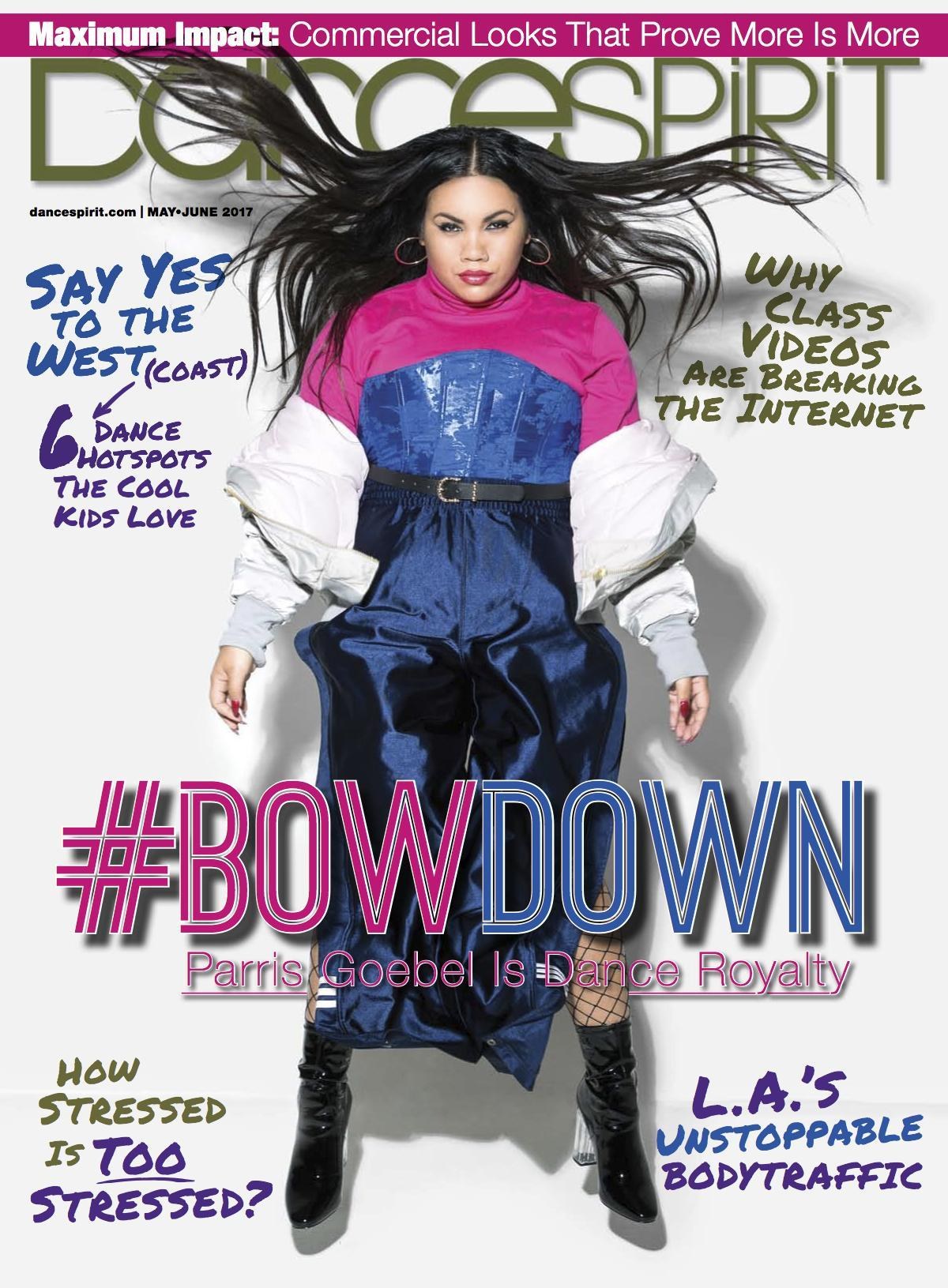 Featured College Dance Program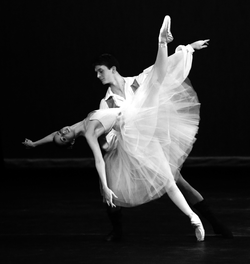 Get Dance Spirit in your inbox