Musical Theater
Mar. 11, 2011 12:45PM EST
Broadway Audition Breakdown
You've been dancing your whole life, so when it comes time to start auditioning for musicals, it's not the dance portion you're worried about. You can time step and piqué turn with the best of 'em. But at musical theater auditions, there's new lingo to learn, and you can't just show up with your tap shoes hoping for the best. What if you have to sing? What is an "audition book"? What are you supposed to do with sheet music?
To get the lowdown, DS called on the experts to answer your questions.
How should I prepare for an audition?
"First, research the creative team and learn about the style of the show," Vallins says. "The era the show takes place in will affect what you should wear and what you're going to sing. Learn whatever you can about the director and choreographer." If the show's website is already up and running, look there for bios, or Google the names you find. "Knowing the people involved will help you know what they're looking for during the audition combination," Vallins says. "Will they work on character-based combinations or focus on technique?"
What if I'm not a singer?
In most shows, everyone needs to sing—not just the leads. "Find a voice teacher and go as many times as you can afford," Martignetti says. "When you choose your audition song, make sure it's something you love to sing." Pick songs that are in your vocal range and practice often.
What if I can't afford voice lessons?
"Save enough for one lesson with someone who can put the vocal exercises on a CD for you," Vallins says. Check out voice lesson videos online, Jones suggests. Or "find a singer who needs help with his or her dancing and trade services."
What is an audition book?
All performers need a binder with plastic page covers that hold sheet music (yes, you must learn how to read sheet music). When the casting team asks you to sing, bust out your book. The accompanist will play the song you choose and you sing along. If you don't know how to read sheet music, search for a guide online, then get to a voice coach.
What kinds of songs should I have in my audition book?
Beginners should start with at least two songs. "One should be a standard Broadway song," Vallins says, from a show like A Chorus Line or 42nd Street.
"Everyone should also have a pop/rock song prepared," Woodard says. As Broadway embraces rock musicals—from Rock of Ages to Spider-Man: Turn Off the Dark—you should, too. It's also a good idea to prepare a ballad to add range.
"Whatever you choose, the songs should be simple and should show off your ability to keep a melody and stay on pitch," McGill says.
What are common mistakes dancers make during auditions?
"Apologizing!" Martignetti says. "If you make a mistake, don't make excuses. The casting crew knows you're human."
What are the casting directors thinking?
"Casting directors want you to have a good audition and show what you're capable of," Jones says. "If you mess up during an individual audition, ask to start over. It shows that you're in control."
Harmon adds, "The hiring crew wants someone who can handle whatever is thrown at them."
Meet The Pros
Nikole Vallins, casting director for Binder Casting: cast A Chorus Line, White Christmas, Gypsy, Dreamgirls and The Lion King
Paul McGill: Memphis and A Chorus Line
Cornelius Jones Jr.: The Lion King, Smokey Joe's Cafe and Thou Shalt Not
Chasten Harmon: Les Misérables, All Shook Up, Hair and Once on This Island
Jeremy Woodard: Rock of Ages and national tour of Hairspray
Stephanie Martignetti: National tours of Mary Poppins and A Chorus Line
Quick Tips
Don't forget your dance resumé.

Make sure your headshot looks like you—not an overdone, too-much-makeup, super-altered version of you.

Warm up before going into the audition room. Don't wait until you're in the room to get ready to perform.

Don't be afraid to ask questions.

If you are told to mark it, mark it. Going full out every time won't impress the choreographer if that's not what he/she asked for.

Don't mark the combination on the side when others are performing.

Be aware of your spacing. Bumping into a fellow dancer will affect your performance and someone else's.
Our Broadway Pros Share Their Go-to Audition Songs
Paul McGill: "Bridge Over Troubled Water" by Simon & Garfunkel and "Can't Take My Eyes Off You" by Frankie Valli and the Four Seasons (the Lauryn Hill cover version)
Stephanie Martignetti: "That'll Show Him" from A Funny Thing Happened on the Way to the Forum and "Take the World Away" from Little by Little
Cornelius Jones Jr.: "Lost in the Wilderness" from Children of Eden and "On the Wings of Love" by Jeffrey Osborne
Chasten Harmon: "Rockin' Robin" by the Jackson 5
Jeremy Woodard: "Wanted Dead or Alive" by Bon Jovi and "In the Still of the Night" by The Five Satins
Katie Webber: "Something to Talk About" by Bonnie Raitt
Win It
Sep. 05, 2017 12:10PM EST
Photos by Erin Baiano
It's time to get your pirouette on! From September 5th to September 30th, we're hosting a contest to find out who's the best turner of them all.

Put together your most impressive turning combo. Post a video online. Share your turns with us and thousands of other dancers around the world. And if our editors think you're the top turner, you'll win a fabulous prize.
Keep reading...
Show less
All of 18-year-old Kaylin Maggard's dreams—from scoring the title of National Senior Outstanding Dancer at New York City Dance Alliance Nationals to winning the 2017 Dance Spirit Cover Model Search—are coming true. And to anyone who knows the gorgeous contemporary dancer, that's no surprise.
From the moment the Dance Spirit staff met Kaylin, it was obvious her humility and talent would take her far. Not only did she go full-out during the photo shoot and class at Broadway Dance Center, but she was always cheering on, laughing with, and supporting her fellow CMS contestants Haley Hartsfield and Michelle Quiner. During the voting period, the social media world was abuzz with praise for her work ethic, positive attitude, and generosity.
Since her CMS trip to NYC, Kaylin's moved from her hometown of Columbia, MO, to the Big Apple for her freshman year at Juilliard, and is busy getting acquainted with the city. As for the future? She's taking it one opportunity at a time, but something tells us we'll be seeing this contemporary queen reach new heights every year.
Keep reading...
Show less
Instagram star Kylie Shea has built a following of nearly 170,000 with her playful workout videos, which combine traditional fitness activities, like jumping rope or running on the treadmill, with pointe shoes and sassy choreography. Shea's effortless cool-girl-next-door vibe and solid ballet technique make her vids totally irresistible.
Now Shea's using her platform to address the body image issues that tend to plague dancers. In a poignant video, she sheds her clothes and tugs at her skin. The caption explains her relationship with her body and the pressure she feels to maintain a certain aesthetic as a dancer.
Keep reading...
Show less
Physical discomfort is inevitable when you're spending tons of hours in the studio every day, but some pain shouldn't be suffered through. "Dancing through pain can make an injury worse and lead to more time away from dance," says Dr. Joel Brenner, medical director of dance medicine at Children's Hospital of The King's Daughters in Norfolk, VA. "Failing to rest and recover when you're in serious pain could even lead to the point where you're unable to dance in the future."
That may sound scary, but there's good news: If you take precautions and listen to your body, many injuries can be stopped in their tracks. The first step? Knowing what's normal—and what's not.
Keep reading...
Show less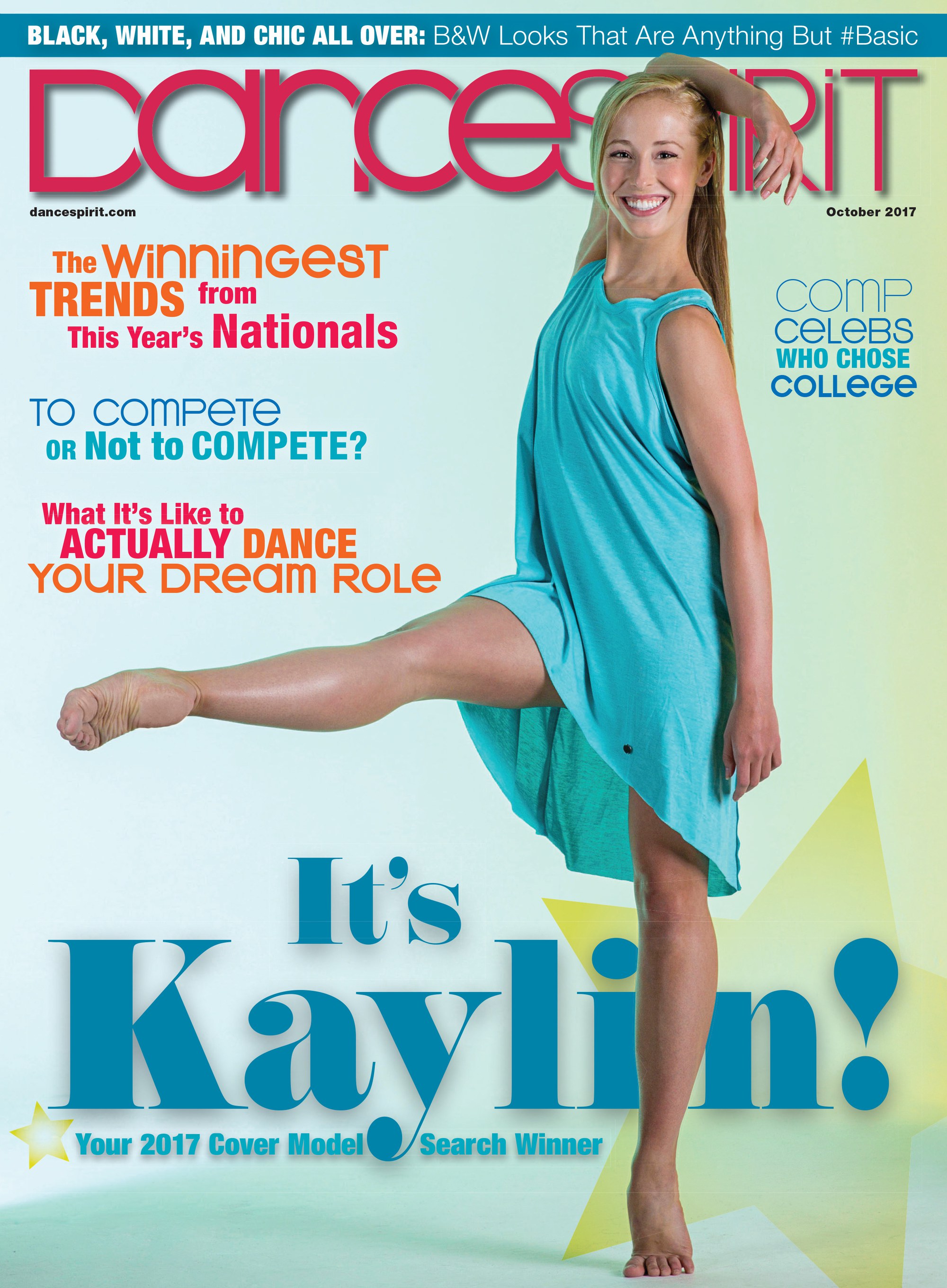 Get Dance Spirit in your inbox