Sep. 20, 2010 04:00PM EST
Here are 13 must-see shows featuring some of NYC's hottest dancers and choreography. Check each show's website for ticket information.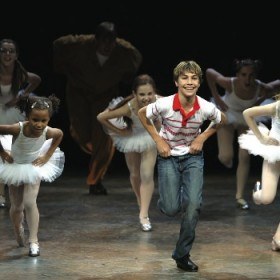 BILLY ELLIOT THE MUSICAL
Synopsis: Billy Elliot is the son of a poor English coal miner who is embroiled in the union strike of 1984. When Billy accidentally stumbles into a ballet class full of girls, instead of his usual boxing class, his life is changed forever.
Showstopper: "Express Yourself"
Dance skills needed: Billy almost never leaves the stage and performs difficult tap and ballet numbers. (He also sings and acts with a Geordie accent!) The other young performers in the show (the fabulous ballet girls and Billy's best friend) are also triple threats.  —Kate Lydon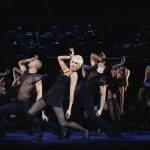 CHICAGO
Synopsis: Roxie Hart commits murder, skyrocketing her to front-page fame in 1920s Chicago—but only until the next leading lady comes along.
Showstopper: "All That Jazz"
Dance skills needed: Stretch out for splits, jetés and battements. Work on your attitude and other basic turns, and brush up on your knowledge of Fosse style.  —Brianne Carlon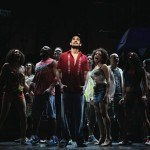 intheheightsthemusical.com
Synopsis: When one of the Heights residents wins $96,000 in the lottery, the tight-knit Washington Heights community is turned upside down. As some dream of the type of life money can buy, others are comforted by their niche in northern Manhattan.
Showstopper: "96,000"
Dance skills needed: Andy Blankenbuehler choreographed this Latin-infused, hip-hop musical, so you'll need fast feet, smooth-moving hips and the ability to get down with your hip-hop self—while singing, of course. —Alison Feller
THE LION KING
disney.go.com/theatre/thelionking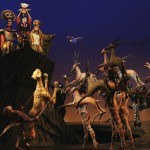 Synopsis: Based on the 1994 Disney film, The Lion King follows Simba and his pals on a journey through the African jungle. With lavish sets, elaborate costumes and powerhouse musical numbers, it's no wonder the show has become a Broadway staple.
Showstopper: "Circle of Life"
Dance skills needed: Tons of energy! The choreography is African dance based, so be prepared to do a lot of jumping.  —Alison
THE LITTLE MERMAID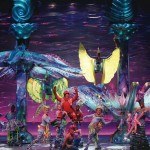 disney.go.com/theater/thelittlemermaid
Synopsis: Watch Princess Ariel glide around the stage (until she gets her legs, of course!) to win Prince Eric's heart!
Showstopper: "Under the Sea"
Dance skills needed: Brush up on your roller-skate, tap and theater-jazz skills.  —Lauren Levinson
MAMMA MIA!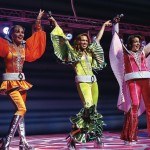 Synopsis: Sophie has 24 hours before her wedding to figure out which of the three men from her mother's past is her father.
Showstopper: The finale!
Dance Skills Needed: Everyone needs to perform pirouettes and partnering; stylized jazz for girls and toe touches for boys earn extra points. —Brianne
disney.go.com/theatre/marypoppins
Synopsis: This timeless Disney movie flies to the stage with practically perfect nanny Mary Poppins helping the Banks household remember how to smile. With eye-popping sets, candy-colored costumes, jubilant choreography and the sounds of favorite tunes, this classic serves up fun with a spoonful of sugar.
Showstopper: "Step in Time"
Dance Skills Needed: Dancers need to do it all: ballet, tap, modern, jazz and musical theater.  —Lauren Kay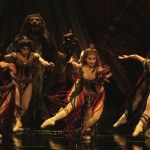 thephantomoftheopera.com
Synopsis: The longest-running Broadway musical, The Phantom of the Opera follows Christine Daaé's guidance by her "angel of music"—a disfigured musical mastermind, known to the actors as the "Phantom of the Opera," who falls (obsessively) in love with her.
Showstopper: "Masquerade"
Dance skills needed: You've got to feel comfortable dancing both on pointe and in heels. A good voice is a plus.  —Monica Levy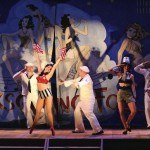 SOUTH PACIFIC
Synopsis: The revival of Rodgers and Hammerstein's classic musical, based on excerpts from James Michener's 1948 novel Tales of the South Pacific, depicts the racially tinged struggles of Americans stationed in the South Pacific during World War II.
Showstopper: "There Is Nothin' Like a Dame"
Dance Skills Needed: Tap training is required for most of the men and several of the women, and one of the girls has a brief stint on pointe.  —Margaret Fuhrer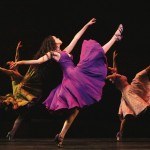 WEST SIDE STORY
Synopsis: The violent gang rivalry between NYC's Upper West Side Jets and the Puerto Rican Sharks escalates when Tony, a Jet, falls in love with Maria, a Shark.
Showstopper: "Dance at the Gym"
Dance skills needed: Excellent technique and control are required to pull off Jerome Robbins' classic jazz choreography. Think lots of quick turns, high jumps and, of course, the trademark finger-snapping tuck jumps.  —Alison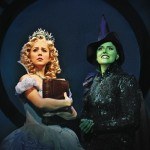 WICKED
Synopsis: In this musical prequel to The Wizard of Oz, we meet Glinda the Good Witch and the Wicked Witch of the West long before the days of Dorothy.
Showstopper: "Dancing Through Life"
Dance skills needed: Modern, ballet and partnering skills will help you get through this high-energy show. Choreography includes plenty of flipping, turning and twisting. —Alison 
Off-Broadway
Synopsis: The cast of five guys portrays a Christian boy band, complete with *NSYNC-infused choreography and smooth harmonies.
Showstopper: "Number 918"
Dance skills needed: Brush up on your boy-band skills, like precise arm movements, head bobbing and lots of jumping. Perfecting your comedic timing wouldn't hurt either!  —Monica
STOMP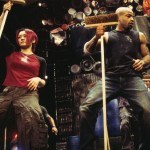 stomponline.com
Synopsis: There's no talking or singing in this show, but you can still expect a whole lotta noise. The dancers in Stomp make music (and fun!) with pipes, plungers, buckets and brooms—plus a handful of humor and audience participation.
Showstopper: It's all rhythmically genius!
Dance skills needed: An excellent sense of rhythm and the ability to multitask. Think stomping, clapping, drumming and beat-boxing at the same time.  —Alison
Win It
Sep. 05, 2017 12:10PM EST
Photos by Erin Baiano
It's time to get your pirouette on! From September 5th to September 30th, we're hosting a contest to find out who's the best turner of them all.

Put together your most impressive turning combo. Post a video online. Share your turns with us and thousands of other dancers around the world. And if our editors think you're the top turner, you'll win a fabulous prize.
Keep reading...
Show less
All of 18-year-old Kaylin Maggard's dreams—from scoring the title of National Senior Outstanding Dancer at New York City Dance Alliance Nationals to winning the 2017 Dance Spirit Cover Model Search—are coming true. And to anyone who knows the gorgeous contemporary dancer, that's no surprise.
From the moment the Dance Spirit staff met Kaylin, it was obvious her humility and talent would take her far. Not only did she go full-out during the photo shoot and class at Broadway Dance Center, but she was always cheering on, laughing with, and supporting her fellow CMS contestants Haley Hartsfield and Michelle Quiner. During the voting period, the social media world was abuzz with praise for her work ethic, positive attitude, and generosity.
Since her CMS trip to NYC, Kaylin's moved from her hometown of Columbia, MO, to the Big Apple for her freshman year at Juilliard, and is busy getting acquainted with the city. As for the future? She's taking it one opportunity at a time, but something tells us we'll be seeing this contemporary queen reach new heights every year.
Keep reading...
Show less
J.Crew's putting a whole new spin on its brand —literally. The popular clothing line's inspired ad campaign has a group of cute male models showing off their best moves in a series of playful dance battles. When we saw one of those models throw down the gauntlet with a rather impressive series of chaîné turns, we knew he had to be a trained dancer, and we were right: He's former New York City Ballet corps member Joshua Thew. Dancer and model Smith Reesie also shows off in a seriously impressive freestyle.
Keep reading...
Show less
Lindsey Stirling and Mark Ballas in the Season 25 premiere of "Dancing with the Stars" (Eric McCandless/ABC)
It's fall! The leaves are changing, everything everywhere is pumpkin-spice flavored—and "Dancing with the Stars" is back on the air. For the 25th time. Season TWENTY-FIVE, y'all: Here we go.
Keep reading...
Show less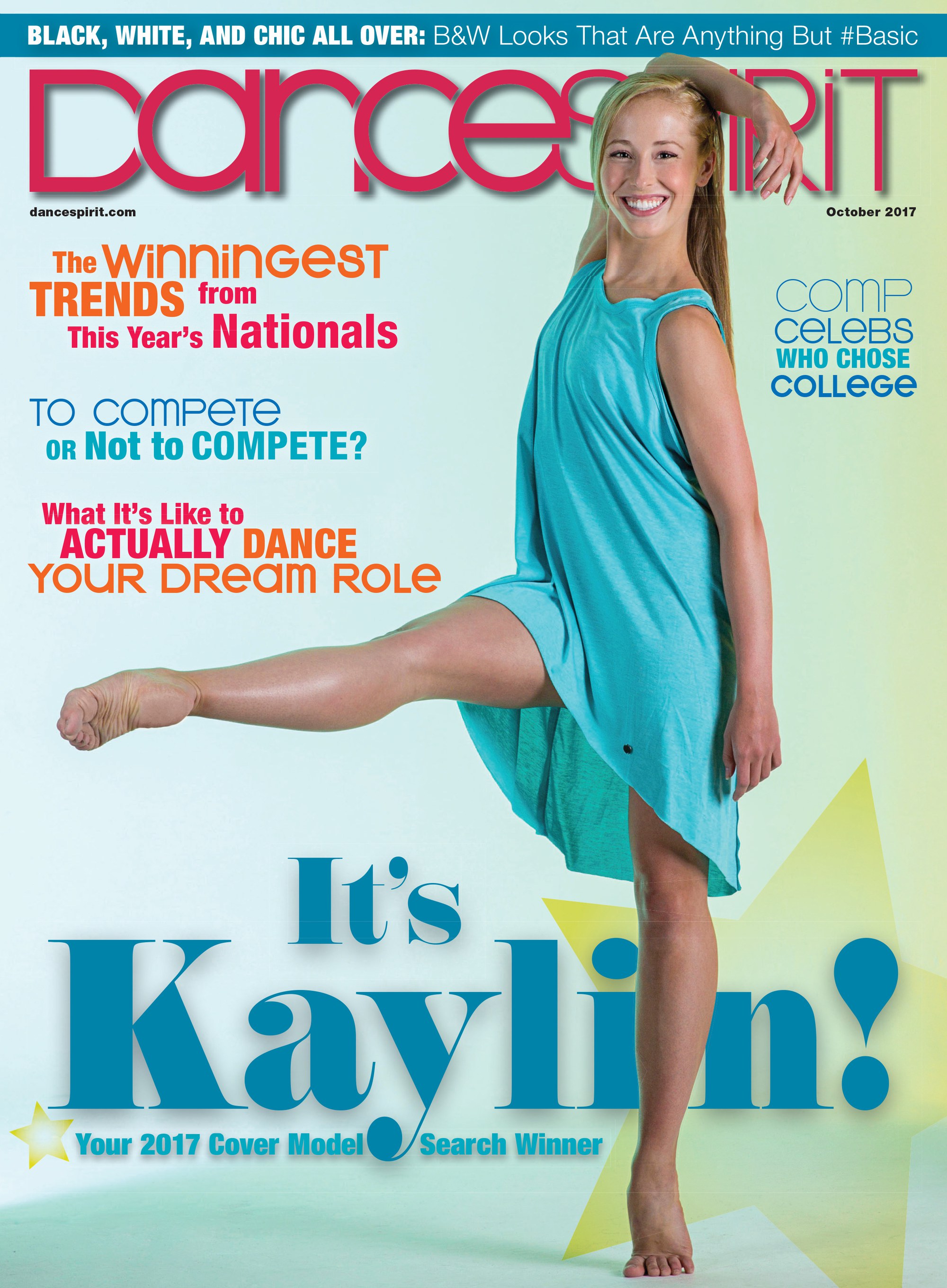 Get Dance Spirit in your inbox