Mar. 23, 2017 05:42AM EST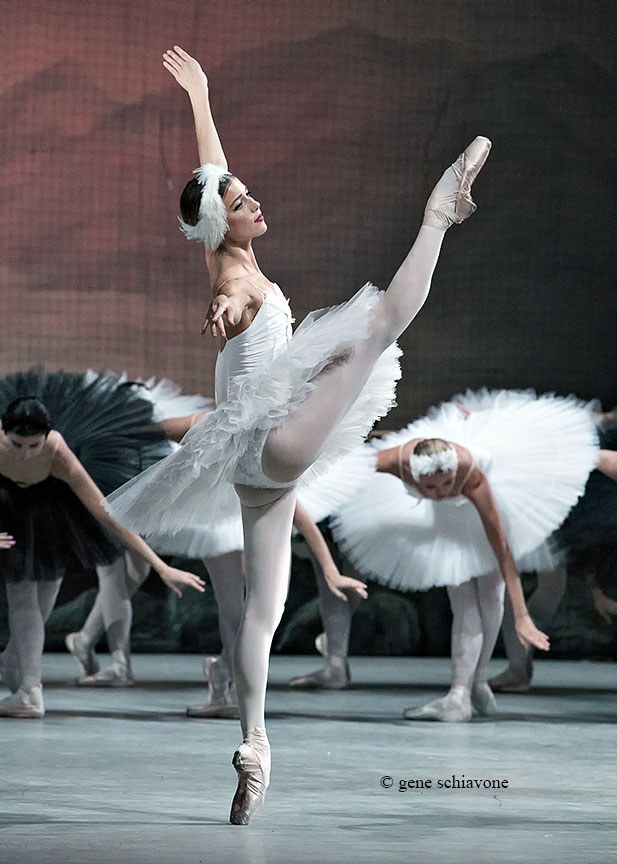 We first heard from beautiful ballerina Keenan Kampa in 2010, when the Washington, D.C. native documented her final year at the Vaganova Academy in St. Petersburg, Russia for us. (It's incredibly rare for an American dancer to study at the iconic school, by the way, which speaks to just how amazing Keenan is.) Then, this past March, she graced our cover, talking about her artistic growth during her first year as a professional dancer at Boston Ballet—and posing for a gorgeous group of fashion photos that blew up our Pinterest page. Shortly afterward, we were thrilled to hear that Keenan was making history as the first American to join the Mariinsky Ballet—her lifelong dream come true.
And this past week she came full circle, making her U.S. debut with the Mariinsky at the Segerstrom Center for the Arts in L.A. The company danced Swan Lake (of course), and Keenan was honored with a demi-soloist part, one of the Big Swans.
Judging by this photo from the performance, it looks like she's grown even more lovely since joining the Mariinsky. (We almost didn't recognize her as a brunette—until we saw those unforgettable feet!). Congratulations, Keenan—we can't wait to see where your fabulous career goes next! And if you haven't experienced Keenan's particular brand of awesome, check out this behind-the-scenes video from her cover shoot:
Jul. 23, 2017 07:00AM EST
Jul. 22, 2017 04:55PM EST
via YouTube
It's no secret that ballet in pop culture has sparked its fair share of controversy. Which is why this video from Refinery29, featuring ABT's Isabella Boylston, is not only a super-fun watch, but a breath of fresh air.
Keep reading...
Show less


Get Dance Spirit in your inbox