Foolproof Pirouette Tricks from a Turning Goddess
Carly Blaney (via Blaney's Instagram)
It's no secret that "So You Think You Can Dance" alum Carly Blaney—who's now Sidekick program director for 24 Seven Dance Convention, and who recently performed at the Grammys—can turn for days. We needed to know just how she does it. So we caught up with the pirouette princess to find out her tricks for becoming #turngoals. Give them a try!
---
Wes Klain Photography (courtesy Blaney)
The Tricks
1. When you prepare for a turn, move your right arm (or left arm if you're doing a left pirouette) into second position like you're wiping off a dinner table, and plié deeper. As you use resistance to swipe your arm across the invisible table, your lats are forced to engage, adding stability and strength to the core of your body.
2. As you turn, pull your left arm (or right arm) in with intention. Quickly pulling this second arm in adds the proper amount of momentum without forcing your turn into a whirlwind that will pull you off balance.
3. Squeeze your belly button into your spine like you have to go to the bathroom (or you're wearing mom jeans). That will pull your tailbone down, making your body more compact—and the more compact you make yourself, the more turns you'll be able to do.
4. Focus on pulling up rather than making a circle. As you lift toward the sky while simultaneously pushing your standing leg into the ground, you'll find a balancing sweet spot to keep you turning.
5. Use your spot effectively. Spotting is the final piece of the puzzle—it allows all of these other tricks to work. If your spot is inconsistent, too slow, or too quick, it'll be difficult to save your turns. Make sure your eyes don't wander away from your chosen focal point.
Carly Blaney performing at the 2017 Grammys (via Blaney's Instagram)
The Work
Tricks aside, Blaney says it's important to remember that turning is a skill you develop over time. "Turns take work and practice," she says. "Don't try to go for eight your first time. Start with perfecting a single, and then move from there."
Her Favorite Turning Passage
Two à la seconde turns into a bunch of pirouettes that slowly pull down into skater turns with a hold at the end. (Check out this clip from one of her "SYTYCD" solos to see exactly what she's talking about.)
Her Proudest Turning Moment
"When I tried out for Arizona State's dance team, I auditioned on a very slippery gym floor," Blaney says. "At one point, they had us go across the floor and improv. I decided to do a turn, and I honestly think it was the most turns I've ever done because it was just that slippery. I remember being like, 'Oh my gosh! I actually did pretty well there!' It was the best."
Via Blaney's Instagram
(From left) Mean Girls dancers Riza Takahashi, Ben Cook, Kamille Upshaw, Jonalyn Saxer, DeMarius R. Copes, and Stephanie Lynn Bissonnette (photos by Erin Baiano)
Get in, losers. We're going to Broadway.
OK, not losers, actually—more like the bajillion die-hard fans of Tina Fey's 2004 cult hit Mean Girls, who've been wearing pink every Wednesday since a musical adaptation of the film was first teased back in 2013.
Now their world is like a cake filled with rainbows and smiles, because Mean Girls the musical, which had a trial run in Washington, DC, last fall, is set to open at Broadway's August Wilson Theatre April 8. And in a very grool twist, it turns out the show—with direction and choreography by Casey Nicholaw and a book by Fey herself—is delightfully dancey.
Keep reading...
Show less
(From left) Val Chmerkovskiy, Peta Murgatroyd, and Maksim Chmerkovskiy (Jerry Metellus, courtesy Nicola Phillips)
Keep reading...
Show less
Quiz
Dec. 11, 2017 04:24PM EST
Alicia Vikander in Tomb Raider (Warner Brothers)
Keep reading...
Show less
Screenshot form YouTube
What do you get when a hoard of dancers collaborate to the catchy tune of "Love Somebody," by the band Frenship? The most epic dance party ever, of course! Said dance party was produced by the talented Michael Riccio, who's performed in feature films, including "Confessions of a Teenage Drama Queen" and "Shrek Forever After."
Keep reading...
Show less
University of Minnesota Dance Team (courtesy University of Minnesota)
They say there's no "I" in "team"—and nowhere is that truer than the world of college dance teams, where precision reigns, uniformity is key, and a single misstep from any given "I" can cost a group a championship trophy. So it's unsurprising that securing a spot on one of the best dance teams in the country is no easy feat.
Members of these highly athletic teams rehearse for hours every week—on top of academic classes and commitments—and perform at football and basketball games, annual concerts, and nationally televised competitions (hi, ESPN). And "no I" rule notwithstanding, each of these top teams is made up of highly trained, highly technical, highly hard-core individuals, who come together to create a ready-for-victory pack.
These six teams aren't one-off success stories—they're consistently strong, and earn the top spots at major competitions like UDA and NDA nearly every year. Up for the challenge? Here's what to know before you go to auditions.
Keep reading...
Show less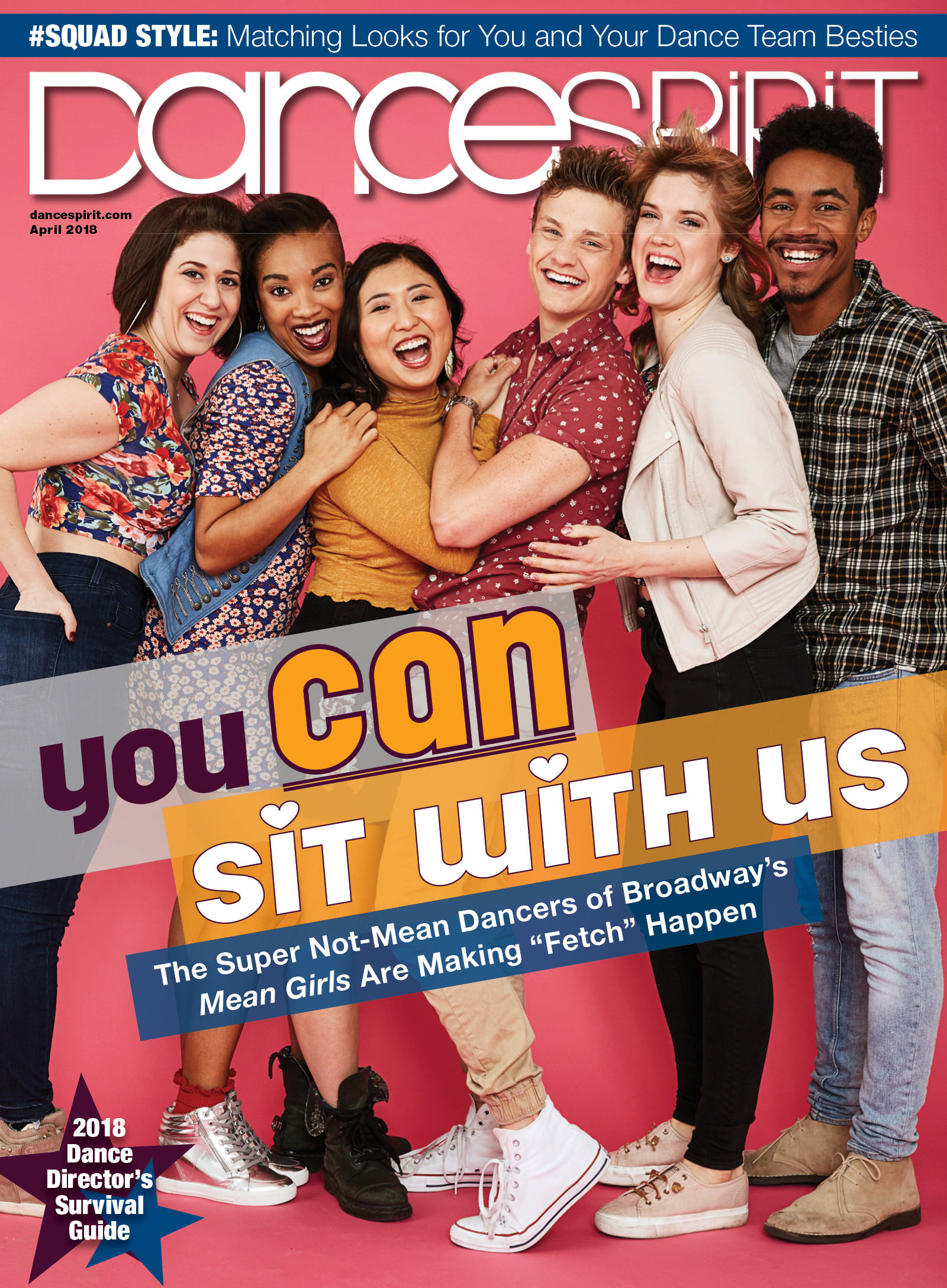 Get Dance Spirit in your inbox