Dance Spirit
has teamed up with health and nutrition expert Caroline Lewis-Jones to bring you advice about how to keep your bod in tip-top shape. Caroline is a seasoned performer (she's danced with *NSYNC, Britney Spears, Mia Michaels, Dee Caspary and many more!), a certified holistic health coach and a personal trainer—plus she's currently teaching for Adrenaline conventions. This month, Caroline explains how you can eat healthy during jam-packed convention weekends.
—Michael Anne Bailey

Caroline says: "Every weekend at conventions, I see dancers eating fast food, pizza and entire boxes of cereal. Come on dancers: Do yourself a favor and bring a cooler! You need to fuel your body and mind with nutrient-dense, whole foods for optimum energy. Here are some of the foods I love to pack before heading to convention."
Baked sweet potatoes (Cook them Thursday night, and then pack them for the weekend.)
Plain, low-fat Greek yogurt with almonds, flax seeds and berries
A sandwich-sized bag filled with whole-grain cereal (I love Kashi GOLEAN Crunch.)
Whole-wheat pasta tossed with some of your favorite veggies and marinara sauce (It tastes good cold!)
Whole-grain bread with almond or peanut butter and sliced bananas or apples on top (Sprinkle on some cinnamon for extra sweetness.)
A whole-wheat tortilla wrap filled with hummus, veggies and black beans
Raw almonds, walnuts, pecans and pistachios mixed with dried fruit
Single-serve hummus and pretzel packs (I love Sabra) and a bag of raw veggies for dipping
A container filled with your favorite fruits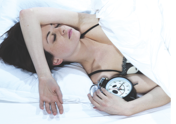 Choose to Snooze
According to a recent study at the University of Wisconsin—Madison, not getting enough sleep during your adolescent years does more than make you groggy. Researchers found that consistent sleep deprivation during your teen years may have long-lasting negative effects on the wiring of your brain. Yikes! According to the National Sleep Foundation, teens (ages 10–17) should be sleeping 8.5 to 9.25 hours each night. The next time you have an early morning rehearsal, get to bed early the night before and give your body the rest it needs. Your brain will thank you. —Michael Anne Bailey
Tanning Beds
It's January, you have a performance coming up and you're feeling pale and pasty.
The solution? Sunless tanning lotion—not the tanning salon. We've said it once (OK, maybe 10 times) and we'll say it again: tanning beds = danger. A new study published in
the Journal of Investigative Dermatology found that tanning beds might be causing even more harm than researchers originally thought. UVA1 rays (the kind most commonly used in tanning beds) penetrate a deeper layer of skin, making it more susceptible to the changes that cause skin cancer. Don't chance it. —MAB

Having a hard time remembering corrections from all of your various dance classes? Keep a dance journal. After each class, jot down any critiques your teacher gave you and review them before you take the class again.
Sign up for Caroline's free monthly wellness newsletter, here!
Much of Janelle Ginestra's career has been about helping others shine. She's dedicated herself to supporting and cheerleading her partner, WilldaBeast Adams; the emerging talents in their dance company, ImmaBEAST; and the countless dancers she inspires at master classes and conventions. Her YouTube channel has become a launching pad for young talents like "Fraternal Twins" Larsen Thompson and Taylor Hatala, thanks to viral videos featuring Ginestra's creative vision.
But Ginestra's a skyrocketing success in her own right—an in-demand choreographer, a social media influencer, and a dance entrepreneur, building a legacy one eight-count at a time. It's time for her turn in the spotlight. And she's more than ready. "I want to be a legend in whatever I do," she says. We'd argue that she already is.
Keep reading...
Show less
Win It
Oct. 13, 2017 04:31PM EST
Tiler Peck and Chase Finlay in Swan Lake (photo by Paul Kolnik)
For ballerinas, it's the dream role to end all dream roles: Odette/Odile in Swan Lake, the type of part dancers spend years preparing for and whole careers perfecting. And it's a role that New York City Ballet principal Tiler Peck never thought she'd dance. Though Peck is one of the world's preeminent ballerinas, her short stature made Odette/Odile, typically performed by longer, leggier dancers, seem (almost literally) out of reach.
Then—surprise!—her name popped up on the cast list for NYCB's fall season run of Swan Lake.
Keep reading...
Show less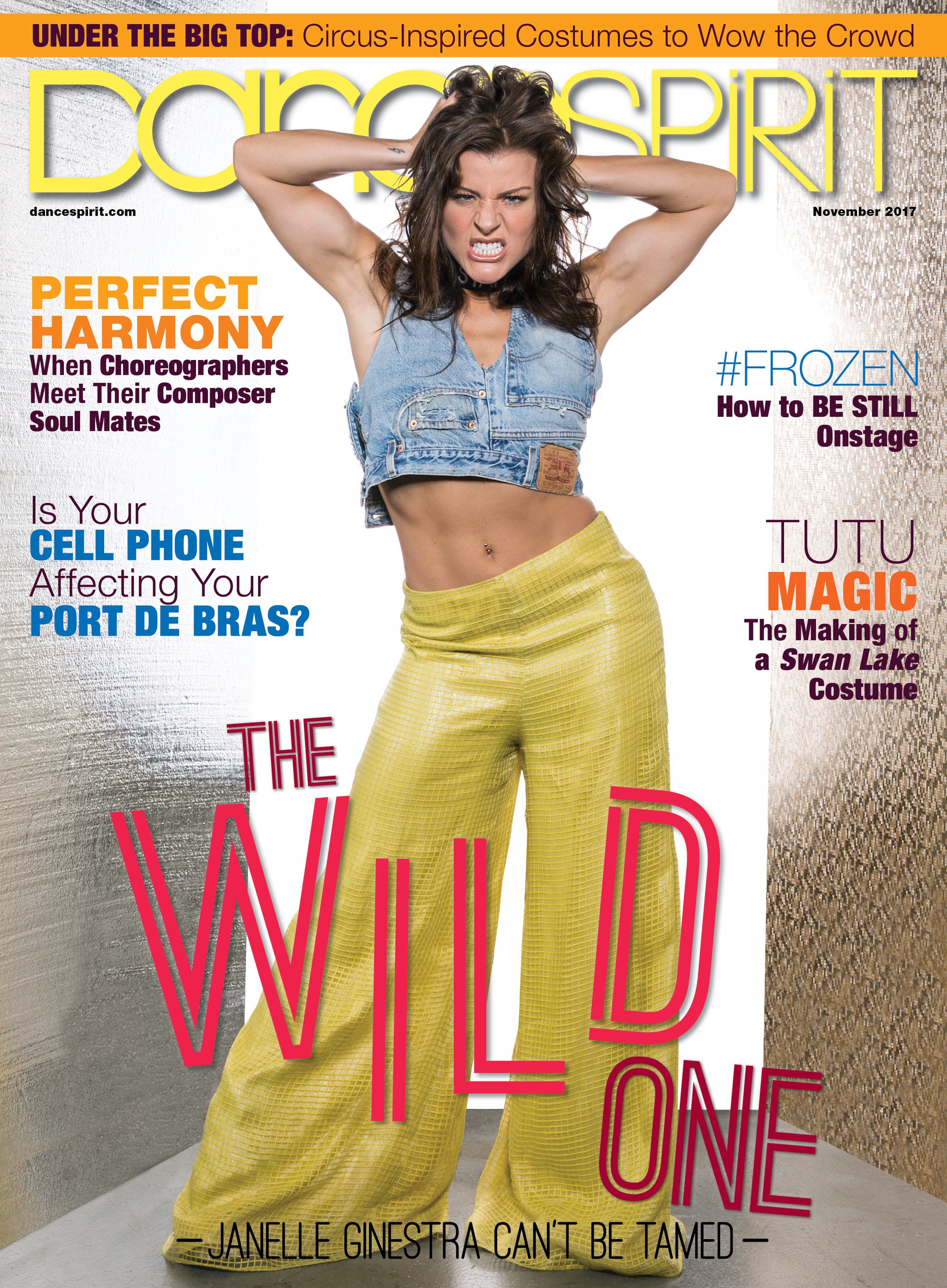 Get Dance Spirit in your inbox