Cat Deeley's Greatest Hits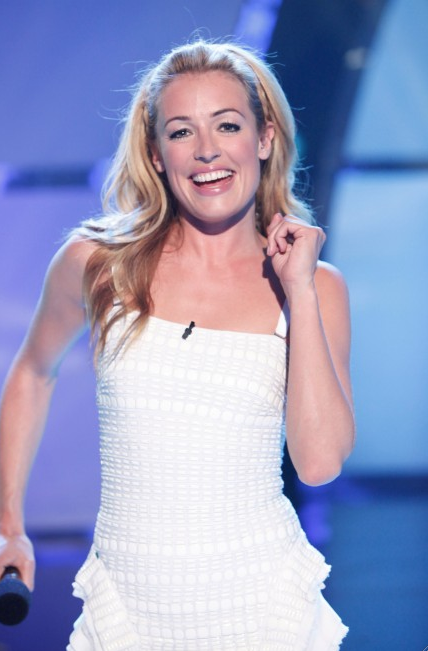 Look at you, Cat. You're easy, breezy and beautiful—the ideal cover girl. Also, it looks like you've got some moves! Photo by Adam Rose/FOX.
Forget Kate Middleton and who cares about Sarah Jessica Parker? Cat Deeley, in my mind, you are the ultimate fashion icon.
When it's not "So You Think You Can Dance" season, I miss the dancing, sure. But most of all, I miss seeing Cat Deeley strut out onto the "SYTYCD" stage each night. I always wonder what she's going to wear: something rocker-chic, perhaps? Maybe a floral ensemble? Or a ballerina-inspired, tutu-esque getup?
Truthfully, it doesn't matter what she's got on. Cat's got charisma, and that gives each outfit an extra splash of sparkle.
So, Ms. Deeley, while people like Melanie, Lauren, Jeanine and Joshua may take home the "America's Favorite Dancer" titles (and a Dance Spirit cover feature!), know that you're our other favorite. You're our favorite television show host, our favorite fashionista and our favorite person-who-was-willing-to-wear-tWitch's-grill.
Without further embellishment and adoration, here are a few of my favorite Cat Deeley looks: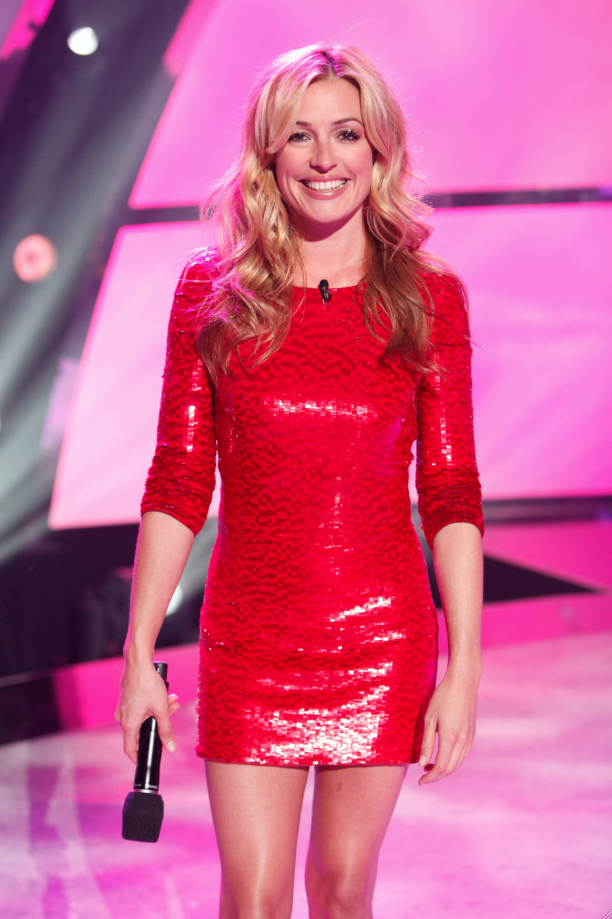 Love this bright-red hue. Photo by Adam Rose/FOX.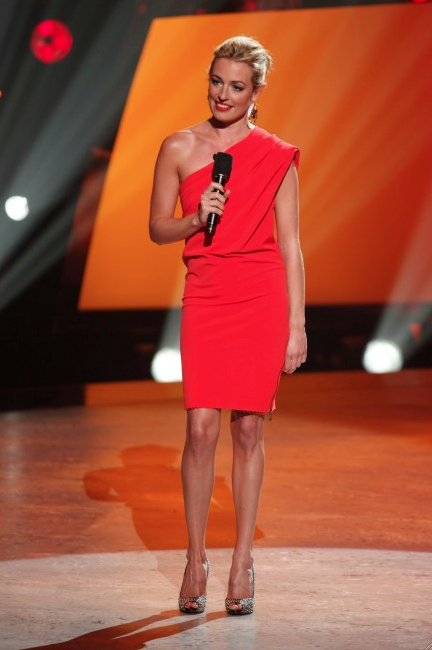 More in red. This dress is amazing. I want it. Photo by Adam Rose/FOX.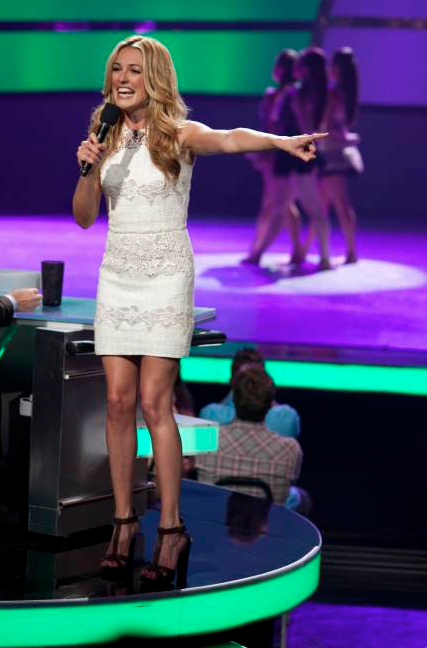 She could walk from the "SYTYCD" stage down the aisle at a wedding. Love the white. Photo by Adam Rose/FOX.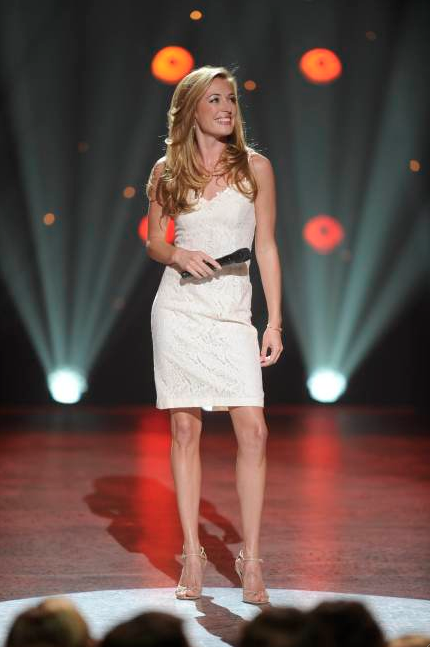 OK now I'm starting to get a little jealous... Photo by Frank Micelotta/FOX.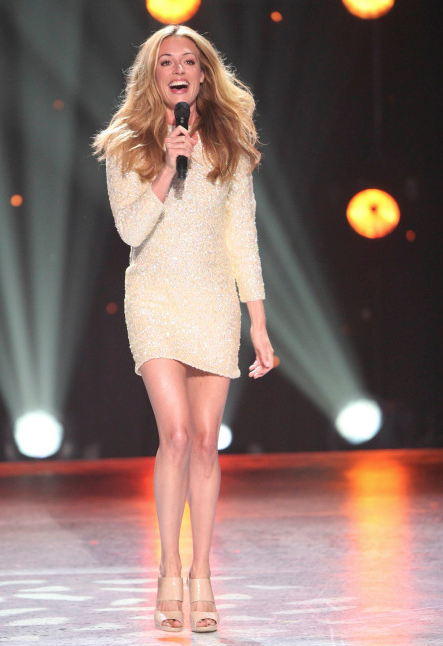 SPARKLES!!! I'm such a sucker for anything glittery. Photo by Mathieu Young/FOX.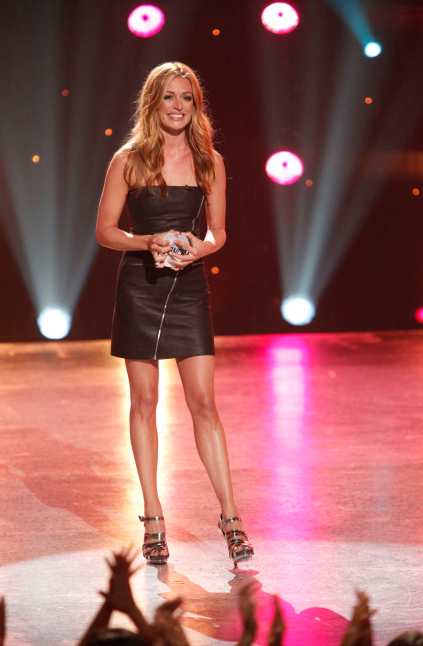 If she could ride a motorcycle in that outfit, I bet she would. Man, Cat is cool. Photo by Kelsey McNeal/FOX.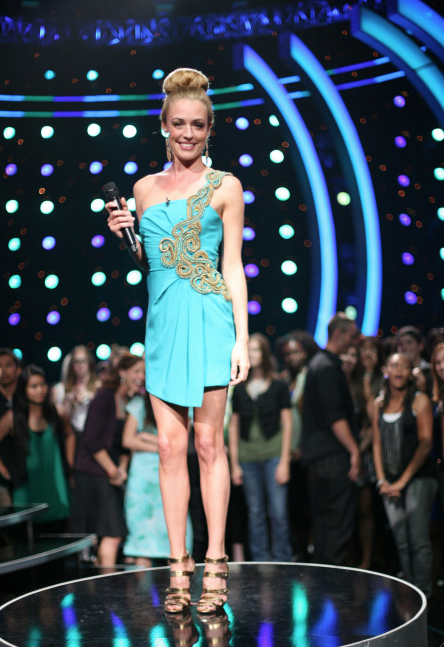 High buns are hot. And the gold accents on the dress are to die for. Photo by Mathieu Young/FOX.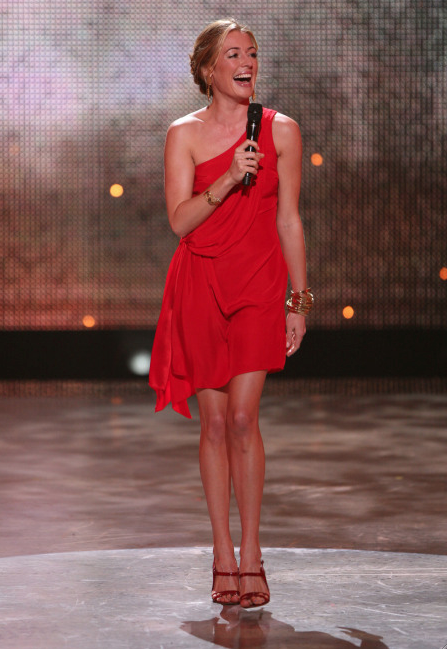 Again, with the red. Photo by Mathieu Young/FOX.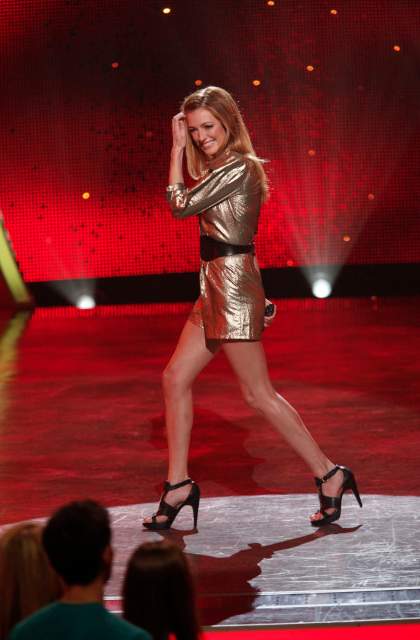 OMG it's a romper. It's a shiny, shimmery ROMPER. This outfit makes me so happy. And I can't get enough of that perfectly pin-straight, shiny hair. Photo by Kelsey McNeal/FOX.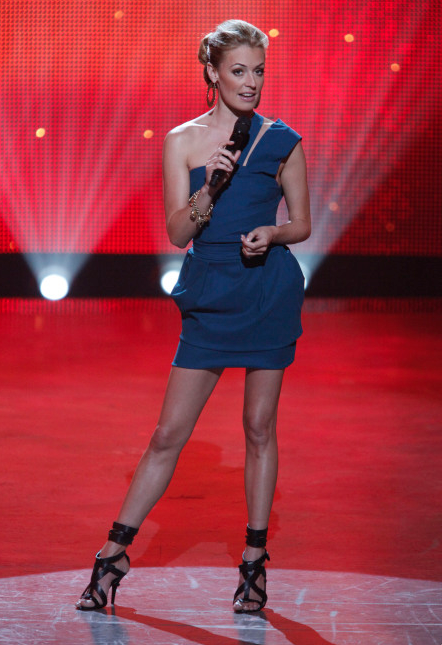 I actually think this ensemble is perfect. Truly. Photo by Kelsey McNeal/FOX.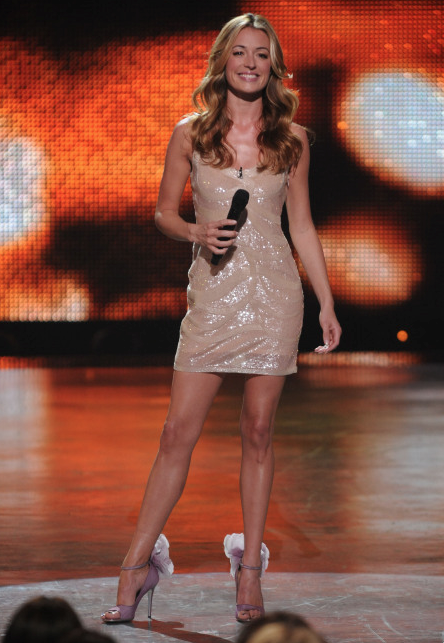 I would say this one is my all-time favorite, but it's a tough distinction to make. Photo by Michael Becker/FOX.
Of course I'm not going to gush about how hot Cat is without sharing how you can get her look yourself! Click here to read DS fashion guru Michael Anne Bailey's tips for how to snag Cat Deeley's style.
And Cat, we'll see you in May!
(via YouTube)
Remember that fabulous old-school clip of dancers tapping in pointe shoes that Tabitha and Napoleon D'umo brought to our attention back in March? As we mentioned then, toe-tap dancing was actually super popular back in the 1920s and 30s—which means there are more videos where that one came from. And because #ToeTapTuesday has a nice ring to it, we thought we'd take this opportunity to introduce you to Dick and Edith Barstow, a toe-tapping brother and sister duo from that era who are nothing short of incredible:
Keep reading...
Show less
Adam Rose/FOX
Guess who's back? Back again? The Academy's back! Tell a friend.
After one day at The Academy, the All Stars have successfully taken the Top 100 down to 62. But their work is just getting started: Now they need to keep narrowing the field to a Top 10, ultimately deciding who each will partner with during the live shows.
Keep reading...
Show less
Sara Mearns and Chase Finlay in Pontus Lidberg's "The Shimmering Asphalt" (via @saramearns on Instagram)
We've said it before and we'll say it again: New York City Ballet principal Sara Mearns is some SERIOUS #goals. Her strength and power onstage borders on superhuman. But what's extra magical about Mearns is that she really puts in the fitness and cross-training work outside of the rehearsal studio. And she's overcome her fair share of injuries. Which is why she was the perfect source for Vogue's latest ballet fitness story.
Keep reading...
Show less


Get Dance Spirit in your inbox