Catching Up with Emmy-Nominated "SYTYCD" Choreographer Stacey Tookey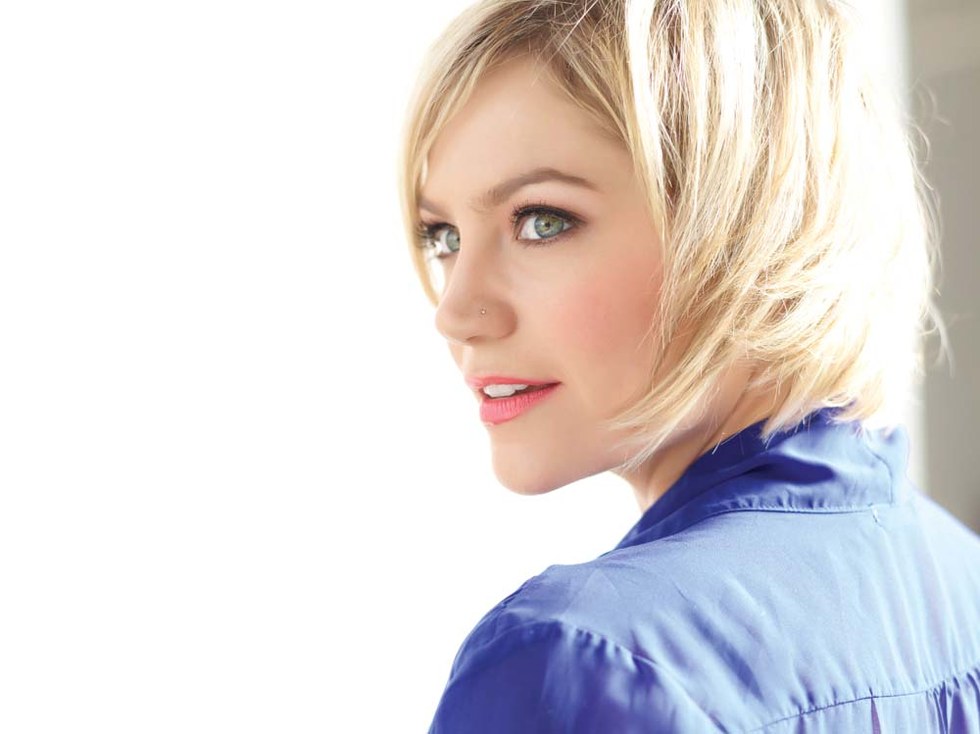 If you've watched any "So You Think You Can Dance" episode in the last five seasons, you've probably been wowed by Stacey Tookey's contemporary choreography. She recently received her third Outstanding Choreography Emmy nomination for her work on the show. (Tune in on September 23 to see if she snags the win!) As if that weren't enough, Tookey is also starting her own contemporary company,
Still Motion
, which will make its debut November 9 in L.A. We recently caught up with her to get the inside scoop.
DS: What is your favorite number you've choreographed for "So You Think You Can Dance"?
ST: I like different routines for different reasons, whether it's my experience with the dancers or the reaction from the judges when someone is stretched out of their comfort zone. Sometimes the piece just has special meaning to me. I can narrow it down to three: Mad World (Billy and Ade), Heaven is a place on Earth (Kathryn and Robert) and Bang Bang (Eliana and Alex).
DS: All of us at Dance Spirit are super excited you're starting your own company. What made you decide to do it?
ST: I've been thinking about starting my own dance company for a while and finally decided the time is right. I want to push myself as an artist, continue to grow and take beautiful dancers who inspire me along for the journey. L.A. is such a "gig by gig" type of dance industry, where most dancers do a job for a couple days or a week then it's over. In my professional dance career, it was my experience working in a company situation that stretched and taught me the most. There is something about sweating in a studio together for 8 hours a day over a long period of time that is so rewarding.
DS: What do you look for when hiring dancers?
ST: Fearlessness, openness, passion and good energy.
DS: What genres do you expect your dancers to have a strong technical base in?
ST: Classical ballet! It's the foundation of dance and the base of my movement. You don't have to have perfect ballet technique or the perfect classical body—just be trained and have an understanding of true classical ballet.
Any genres you can be proficient in will help you as a dancer. The more versatility you have, the more hire-able you are and the more you have to offer. My mom (my teacher) had me study ballet, jazz, lyrical, contemporary, modern, tap, hip hop, musical theater, Scottish highland and baton twirling. I have pulled from every genre in my professional career at some point, and I'm thankful for my diverse training.
DS: How do you define contemporary?
ST: Contemporary dance embodies a vast spectrum of movement and expression that can be interpreted in many ways. I feel like it's a genre that's continually reinventing itself and pushing boundaries. It has roots in classical ballet but is truly about conveying an emotion or story—as subtle or obvious as that may be.
DS: What do you think is the key to great contemporary choreography?
ST: I believe great contemporary choreography will make you feel something. Some of my favorite contemporary performances have left me crying, laughing or sitting in complete silence, not being able to move. You feel it so deeply it leaves an imprint on you as a person. I can recall those feelings and images in an instant because they are so memorable.
DS: If you could choreograph a piece on anyone, who would you choose?
ST: There are so many dancers I would love to work with for so many different reasons. But if I have to pick one, it would be Misty Copeland from American Ballet Theatre.
DS: What are you working on next?
ST: My main focus now that "SYTYCD" is nearly over is my dance company, Still Motion. I have so much work to do to premiere our first show, "Moments Defined" on Nov 9-10 in L.A. at the Nate Holden Theatre.
DS: Who are your favorite up-and-coming dancers right now?
ST: Melanie Moore, Kathryn McCormick and Robert Roldan.
DS: Is there a particular choreographer or dancer that inspires you?
ST: I'm continuously inspired by and in awe of my very good friend, dancer and brilliant choreographer Peter Chu. He is a one-of-a-kind artist, with a driving passion and love for the art of dance.
Much of Janelle Ginestra's career has been about helping others shine. She's dedicated herself to supporting and cheerleading her partner, WilldaBeast Adams; the emerging talents in their dance company, ImmaBEAST; and the countless dancers she inspires at master classes and conventions. Her YouTube channel has become a launching pad for young talents like "Fraternal Twins" Larsen Thompson and Taylor Hatala, thanks to viral videos featuring Ginestra's creative vision.
But Ginestra's a skyrocketing success in her own right—an in-demand choreographer, a social media influencer, and a dance entrepreneur, building a legacy one eight-count at a time. It's time for her turn in the spotlight. And she's more than ready. "I want to be a legend in whatever I do," she says. We'd argue that she already is.
Keep reading...
Show less
Win It
Oct. 13, 2017 04:31PM EST
When a choreographer finds a composer whose music truly inspires her, it can feel like a match made in dance heaven. Some choreographers work with the same composers so frequently that they become known for their partnerships. New York City Ballet soloist and resident choreographer Justin Peck, for example, has tapped composer Sufjan Stevens numerous times (last spring, the two premiered The Decalogue at NYCB, to rave reviews); L.A. Dance Project's Benjamin Millepied's working relationship with composer Nico Muhly has spanned a decade and two continents; and when tap dancer Michelle Dorrance premiered the first-ever Works & Process Rotunda Project, a site-specific work for New York City's Guggenheim Museum, last year, percussionist Nicholas Van Young was by her side as an equal partner. Successful collaborations require compatibility between artists, direct and honest communication, and flexible, open minds. But when the stars align, working with a composer can be extremely rewarding.
Keep reading...
Show less
(From left) Nia Sioux, Kendall Vertes, Chloe Lukasiak, and Kalani Hilliker (via @chloelukasiak)
Keep reading...
Show less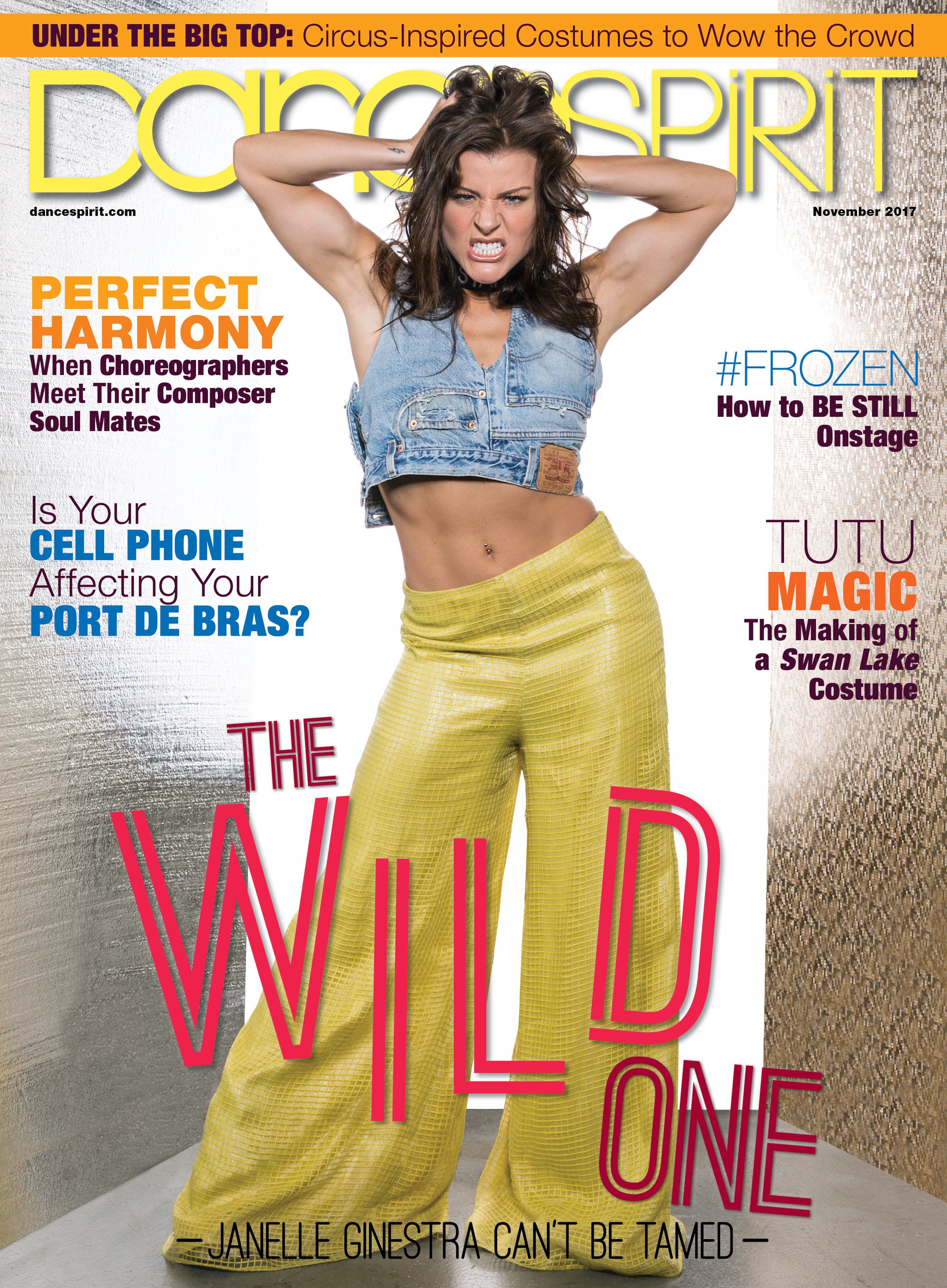 Get Dance Spirit in your inbox