How To
Jan. 30, 2017 01:44PM EST
The Four Toxic Girls You'll Meet at Every Competition
Illustration by Lealand Eve
A few years ago, 16-year-old Kayla Gonzalez found herself dancing alongside a mean-spirited girl. "She could be so rude," says Gonzalez, who trains at The Dance Zone in Henderson, NV. "It got worse at competitions. She'd make up lies, saying my teammates and I were doing things we weren't. She was always trying to get ahead." Sound familiar? A competitive environment can bring out the very worst in some dancers' personalities. When put in a stressful situation, students can become bossy, overdramatic or downright mean. Here, DS breaks down four toxic types you might encounter, and offers tips on how to respond.
---
The Diva
What she does: Pushes to be front-and-center; monopolizes teachers' time and attention; acts like she's the most important member of the team.
How to deal: Try to focus on what you need, in spite of the diva. "I tell my dancers, 'You do you.' Don't take that person's behavior personally," says Noel St. Jean, an instructor at Artistic Dance Conservatory in East Longmeadow, MA. The diva may be acting that way in an effort to make the most of her competition/convention weekend—but you deserve a spectacular experience, too.
Veteran convention teacher Mandy Moore agrees, and adds an extra tip for handling convention class space-hogs: "When someone is being bigger, it might make you feel like you have to take up less space. That's not the case. Use that person's confidence as inspiration."
The Micromanager
What she does: Corrects and nitpicks everyone else.
How to deal: If one of your peers is constantly offering corrections backstage during a competition or while you're trying to focus in convention class, and it's setting your nerves on edge, "Keep in mind that this person might be genuinely trying to help!" Moore says. A micromanager's anxiety about her own performance can manifest as a need to critique others to make sure everything's perfect.
Rehashing choreography as a group can stop nitpickers from taking over. If you're in the wings, St. Jean says, "You're going onstage as a team. In that moment, it doesn't matter if, six months ago, the choreographer said, 'Do it like this.' Take a vote and agree to stick to it." You can ask specific questions at your next rehearsal.
If the micromanager is commenting on your technique in convention class—especially if it's not a correction you're getting from the instructor—it's okay to politely change the subject. "I might say, 'Thanks. Let's go over that when we're back at the studio on Monday,' " Gonzalez says.
The Debbie Downer
What she does: Expects the worst—and shares her fears with anyone who will listen.
How to deal: It can be a real bummer having a Debbie Downer in your group. Unfortunately, some dancers process their stress by dwelling on worst-case scenarios. St. Jean remembers one student who had nightmares about forgetting her competition routine and running offstage: "She'd say, over and over, 'I'm going to mess it up.' " If you're not careful, that doom-and-gloom attitude can infect everyone.
Fight back by going overboard with positivity. "Nothing stops negativity better than a wall of positive energy," St. Jean explains. "The more upbeat and excited and encouraging you all are, the less likely it is that you'll see that person start to fade." You may even be able to help her forget her worries and look on the bright side, too.
The Frenemy
What she does: Acts super-sweet and supportive—until you're about to go onstage.
How to deal: Are you getting the competition cold shoulder from someone you consider a friend? This can feel terrible, especially when you value her encouragement and support. Before you decide your friendship is toast, consider how she usually handles pressure. "Some people just shut down," St. Jean says. "They're not trying to be rude." Maybe your friend needs some alone time in order to get in the right headspace to perform. If this is the case, things will probably return to normal once the pressure's off.
"I do think it's okay to say, 'You hurt my feelings,' " Moore says. But ask yourself: Is this something you want to hash out in this high-stakes environment, or can it wait until you're back home? If getting into an argument will ruin your competition experience, it might be a good idea to brush it off.
The Bottom Line
It never hurts to talk to an authority figure when someone's being toxic. "I'm a big advocate of sticking up for yourself," Moore says, "but these situations often benefit from a mediator." A teacher or a chaperone can resolve disagreements and give students individualized strategies to handle their nerves in a healthier way. They can also issue formal behavior warnings, if necessary.
If all else fails, remember that you're in control of how you respond to negativity. "Ask yourself, 'If Person A was gone, how would the competition feel different?' " Gonzalez says. "Once you realize, Wow, I'm letting her take this and this away from me, it's easier to let go of the frustration. Competitive dance is supposed to be fun!"
Much of Janelle Ginestra's career has been about helping others shine. She's dedicated herself to supporting and cheerleading her partner, WilldaBeast Adams; the emerging talents in their dance company, ImmaBEAST; and the countless dancers she inspires at master classes and conventions. Her YouTube channel has become a launching pad for young talents like "Fraternal Twins" Larsen Thompson and Taylor Hatala, thanks to viral videos featuring Ginestra's creative vision.
But Ginestra's a skyrocketing success in her own right—an in-demand choreographer, a social media influencer, and a dance entrepreneur, building a legacy one eight-count at a time. It's time for her turn in the spotlight. And she's more than ready. "I want to be a legend in whatever I do," she says. We'd argue that she already is.
Keep reading...
Show less
Win It
Oct. 13, 2017 04:31PM EST
Week five of "Dancing with the Stars" proved to be one of the best weeks of the season so far. (And we're not just saying that because Mickey made a cameo debut on the piano during one of the routines—although that certainly didn't hurt!) Everyone brought their A-game, and with such a fun theme the contestants were able to really let their guards down. There was true sincerity in their dancing that we hadn't seen before. But not all Disney stories end with a "happily ever after," and one couple still had to hang up their dancing shoes.
If there's one week you should watch all the routines of it's undoubtedly this one... But, ICYMI, scroll below for our highlights of the night.
Keep reading...
Show less
Via Facebook
Almost a month out, Puerto Rico continues to suffer the devastating aftereffects of Hurricane Maria. Many of the island's residents still lack power, clean water, and safe housing. Ballet classes? For Puerto Rican dance students, they must feel like an impossible luxury.
But a dance studio in Florida is working to allow a group of young Puerto Ricans to continue their training. And it needs your help.
Keep reading...
Show less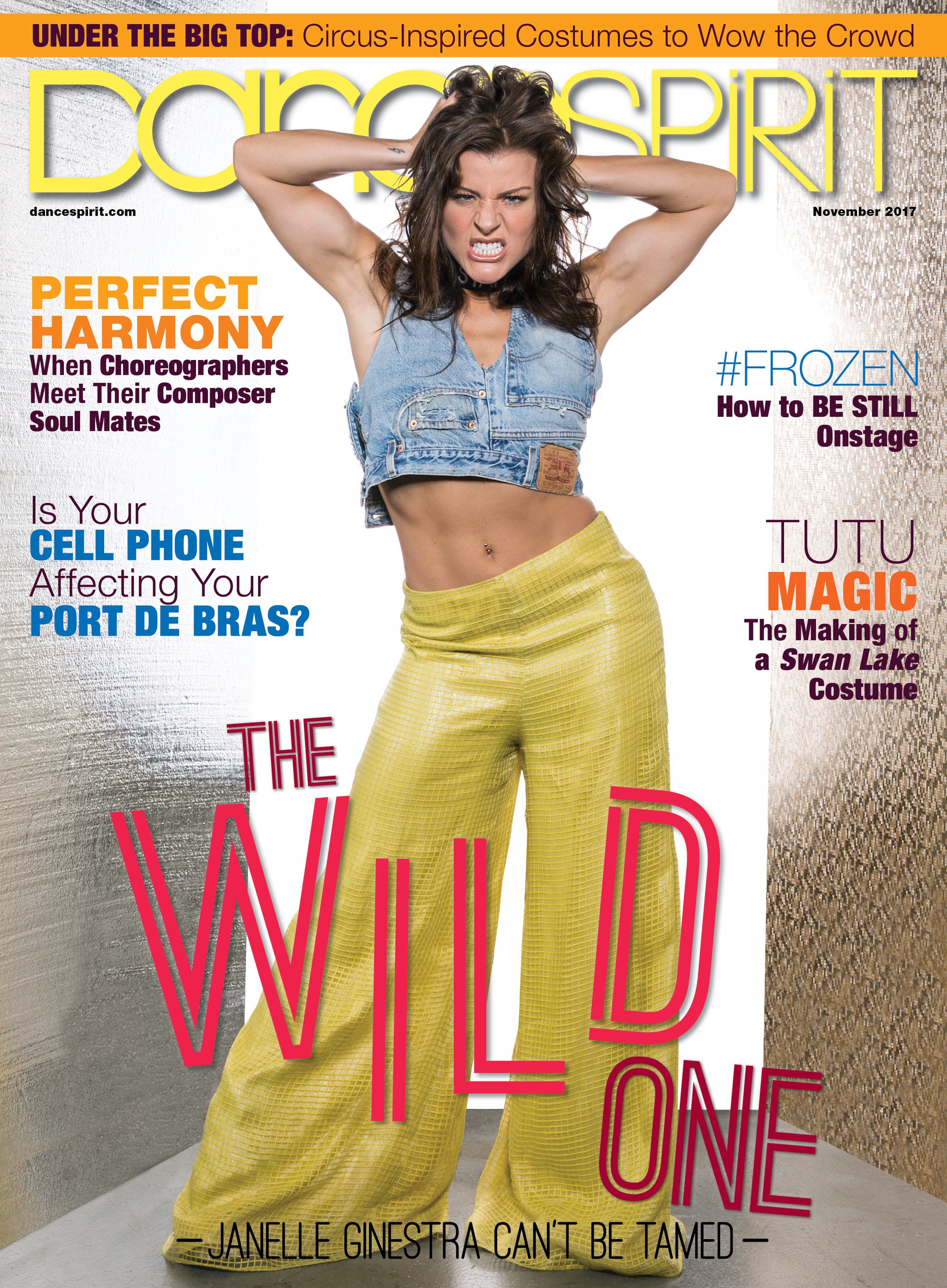 Get Dance Spirit in your inbox