Choreographer Amy Seiwert Shares What Inspires Her
Amy Seiwert rehearsing Wandering with Ben Needham-Wood (photo by David Desilva, courtesy Amy Seiwert)
Amy Seiwert is an important voice for contemporary ballet. Since 1999, her company Amy Seiwert's Imagery has been showing San Francisco audiences just how experimental, passionate, and relevant ballet can be. It's a philosophy Seiwert developed over 19 years dancing with the LA Chamber Ballet, Sacramento Ballet, and Smuin Ballet, and while choreographing on major companies like New York City Ballet (for the New York Choreographic Institute). Next year, Seiwert will become the artistic director of Sacramento Ballet. Catch AXIS Dance Company performing Seiwert's Reflective Surface in October in Oakland, CA—and read on to learn how Seiwert keeps thinking of new ways to look at ballet. —Helen Rolfe
---
For seven years now, I've worked with my company in a space called Zaccho that's primarily used for aerial dance, so it's got high ceilings, natural light, and enough space that you can be far enough from the dancers to get a sense of the work. There's a fun rumor that the building used to be a mattress factory, and that the Zaccho space is where they made the pillows! It's one of my favorite places to create in the city.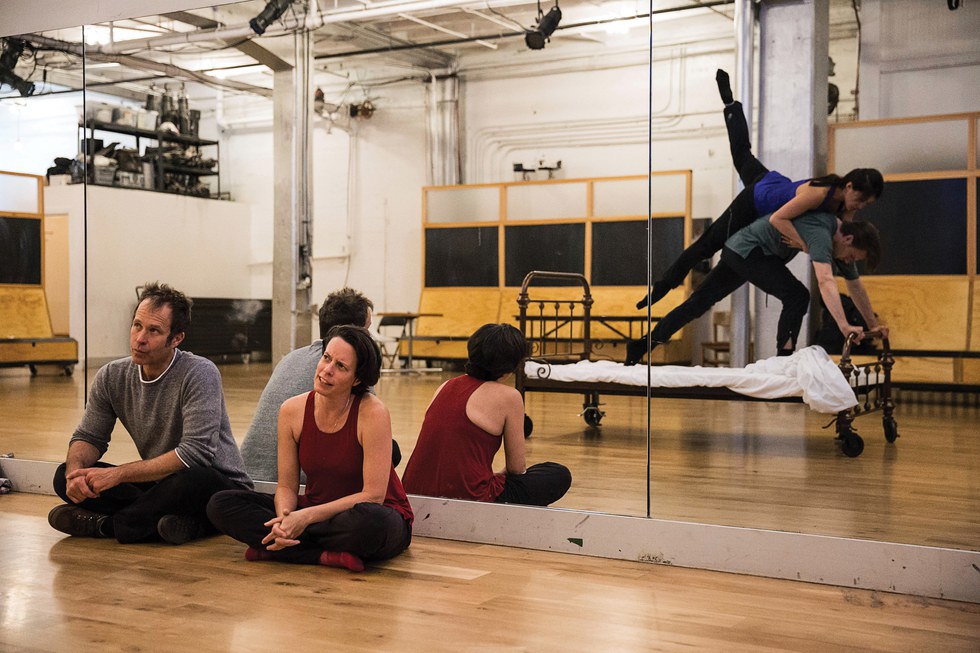 (From top, left to right) Steffi Cheong, Brett Conway, Seiwart, and director Brian Staufenbiel in rehearsal for "Les Enfants Terribles" (photo by Nick Korkos, courtesy Seiwart)
Last May, I choreographed Philip Glass' opera Les Enfants Terribles with the company Opera Parallèle here in San Francisco, where I was lucky to work with a phenomenal dancer I've known a long time, Brett Conway. I first worked with Brett when he was about 18, before he danced for LINES Ballet and Nederlands Dans Theater. He has developed beautifully into a thinking artist.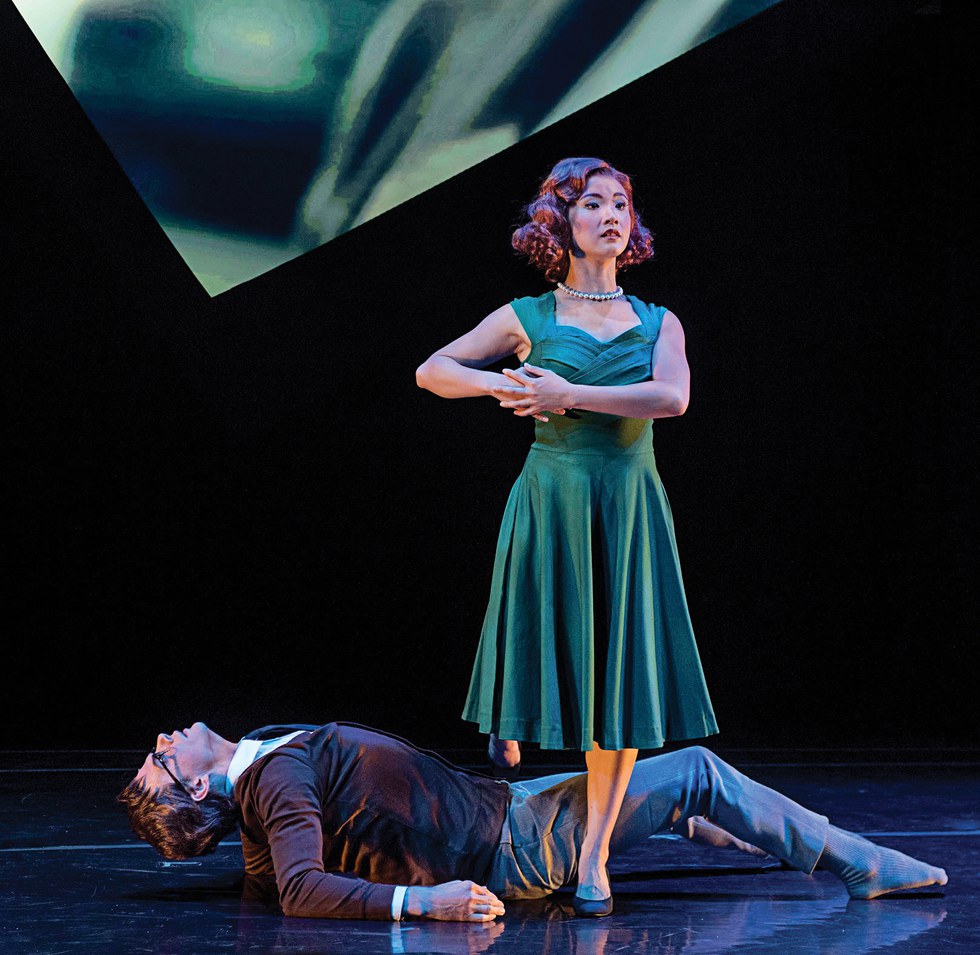 Conway and Cheong in "Les Enfants Terribles" (photo by Steve Dibartolomeo, courtesy Opera Parallele)
My husband plays the trumpet professionally. He's exposed me to a lot of music that I never knew, like the experimental composer Morton Feldman, and minimalist composers like Terry Riley.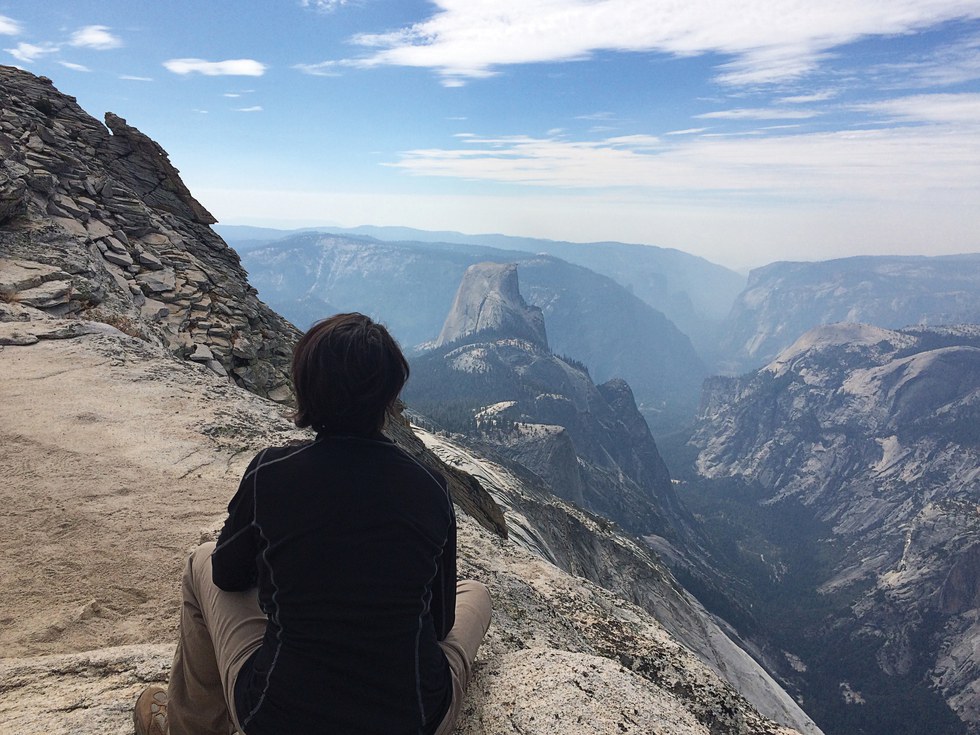 Seiwert takes in the view on a hike (courtesy Seiwert)
I love nature and being outside. Last summer, I would go for 7-mile hikes in the Sierras while listening to the music for my first full-length work, Wandering, on repeat. The piece was to Franz Schubert's Winterreise, gorgeous leider music that explores loss. I fell in love with that kind of music a couple years ago, via fellow choreographer KT Nelson. When I'm staring at redwoods or looking at the ocean, I feel very connected to the earth, to humanity, to everything.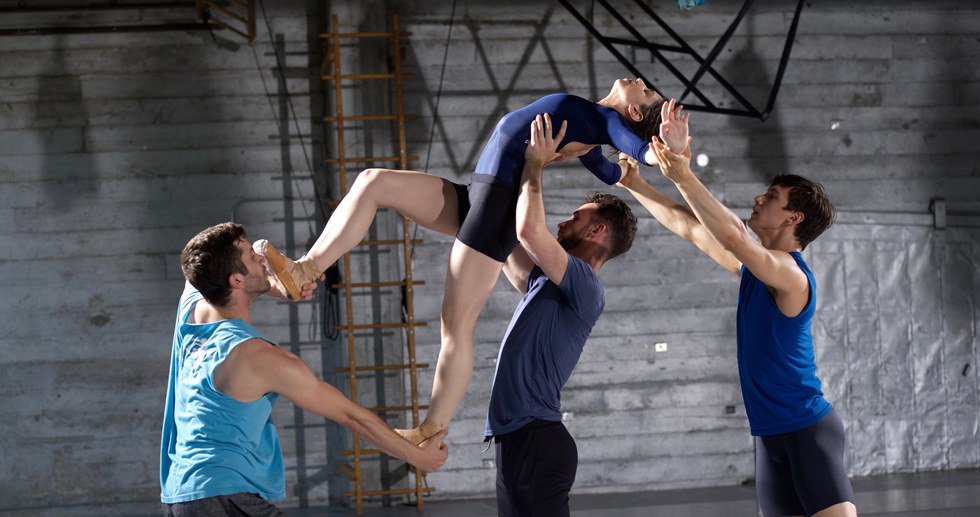 "Wandering" rehearsal (photo by David Desilva, courtesy Seiwert)
A version of this story appeared in the September 2017 issue of Dance Spirit with the title "Choreographer's Collage: Amy Seiwert."
(From left) ABT's Erica Lall; NYCB's India Bradley; Washington Ballet's Nardia Boodoo; NYCB's Rachel Hutsell (all photos by Rachel Neville)
Misty Copeland. Her name is synonymous with exquisite artistry and outspoken advocacy. And her visibility has made a huge impact on the ballet world. Ballet's relationship with race has always been strained at best, hostile at worst. But Copeland's persistent message and star quality have finally forced the ballet industry to start talking about racial diversity, inclusivity, and representation. "The rarity of seeing ourselves represented is sad," Copeland says. "The more we see every hue and body shape represented on the stage, the more possibilities young dancers feel they have for themselves."
Keep reading...
Show less
Look at that extension! (Rick Moffitt/Wikipedia Commons)
There are plenty of current Olympic figure skaters who'd make beautiful dancers (first among them Adam Rippon, whose gorgeously choreographed long program won the internet, if not the gold). But today, as we wait for the women's figure skating competition to crown its new champions, we wanted to throw it back to one of the most beautifully balletic skaters of all time: Sasha Cohen.
Keep reading...
Show less
Popular
Feb. 16, 2018 11:58AM EST
Via Jaime Guttenberg's memorialized Facebook page
Yesterday, the dance community was heartbroken to learn that Jaime Guttenberg and Cara Loughran, both 14-year-old dancers, were among the 17 people killed on Valentine's Day in the shooting at Marjory Stoneman Douglas High School in Parkland, FL.
Keep reading...
Show less
Sarah Lane as Clara in The Nutcracker (photo by Gene Schiavone, courtesy American Ballet Theatre)
American Ballet Theatre principal Sarah Lane charms audiences with her bright energy and crisp technique. The San Francisco, CA, native first started dancing at age 4 at a local community center, and at age 7 started training in Memphis, TN, at the Classical Ballet Memphis. Her family later moved to Rochester, NY, where she continued studying at the Draper Center for Dance Education. In 2002, she was a YoungArts Foundation winner in dance, allowing her to become a U.S. Presidential Scholar in the Arts. She joined American Ballet Theatre as an apprentice in 2003, was made a soloist in 2007, and was promoted to principal last fall. Recently, she originated the role of Princess Praline in Alexei Ratmansky's Whipped Cream. Catch her later this spring during ABT's Metropolitan Opera season. —Courtney Bowers
Keep reading...
Show less


Get Dance Spirit in your inbox