Choreography
Jul. 01, 2014 04:34PM EST
Choreographer's Collage: Aszure Barton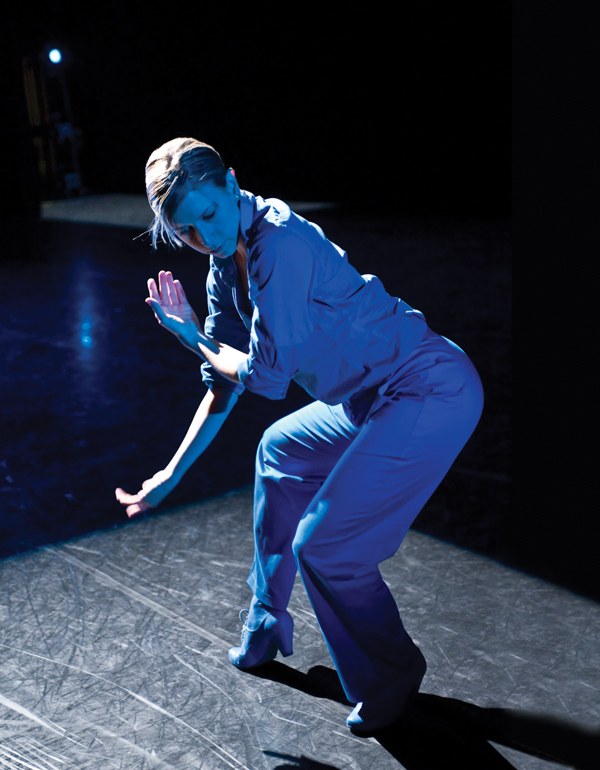 (Photo by Don Lee, courtesy The Banff Centre)
Since breaking into the choreography big leagues in 2005—when Mikhail Baryshnikov invited her to be the first artist in residence at the Baryshnikov Arts Center in NYC—this former National Ballet of Canada and Les Ballets Jazz de Montréal dancer has been pushing dancers from around the world to new and exciting heights.
"When choreographing for Bayerisches Staatsballett [the Bavarian State Ballet] in Munich, I worked with an electronic and orchestral score by Mason Bates. The sound is full and energetic; it was really the starting point. Music is key to my work most of the time—it feeds my every cell."
"When I'm working with my own group, Aszure Barton & Artists, we typically start with nothing—no music, no driving concept. We just get in the studio and see where it takes us. I like to take my time."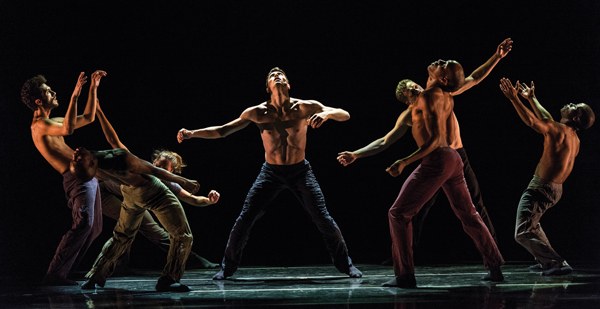 Aszure Barton & Artists in Awáa, with a score by Curtis Macdonald and Lev "Ljova" Zhurbin" (photo by Don Lee, courtesy The Banff Centre)
"My company often works with composer Curtis Macdonald. We first met at The Banff Centre, where my company spends quite a bit of time each year. It's an incredible space that facilitates music, dance and film—a melting pot of cool people."
"A theater technician in Chicago told me about Mason Bates' music, and when I started listening, I was hooked. I used his score The B-Sides: Five Pieces for Orchestra & Electronica for Houston Ballet when I made Angular Momentum. I love working with composers who can communicate with me directly because I can learn about their intention and where their scores come from."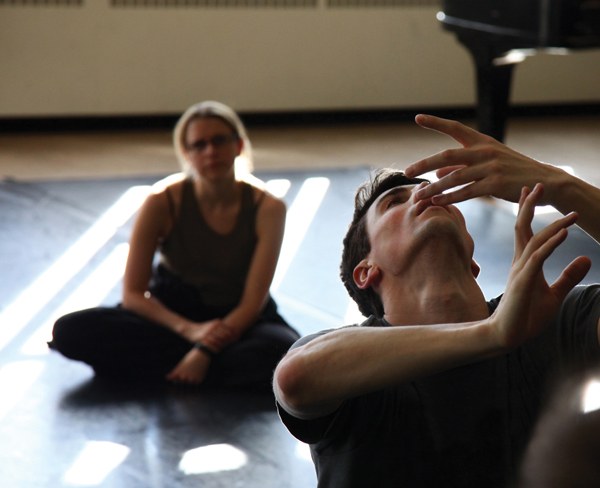 Barton watching Andrew Murdock, a dancer with Aszure Barton & Artists (photo by Tobin del Cuore, courtesy AB&D)
"Dancers are absolutely the key element to my work. I spend a lot of time sitting in the room in awe of them and their focus. It's never just me coming in and setting choreography. There's a lot of back and forth in a physical, nonverbal conversation."
"I had never worked with Ailey before, so when I first started to create LIFT, I was interested in getting to know the dancers. I knew they each had incredible physicality, but
I was blown away by how they engaged as a group. Instead of being a bunch of soloists, I saw they worked well together as an ensemble. I was fueled by their energy as a group—hence the large piece with 19 people."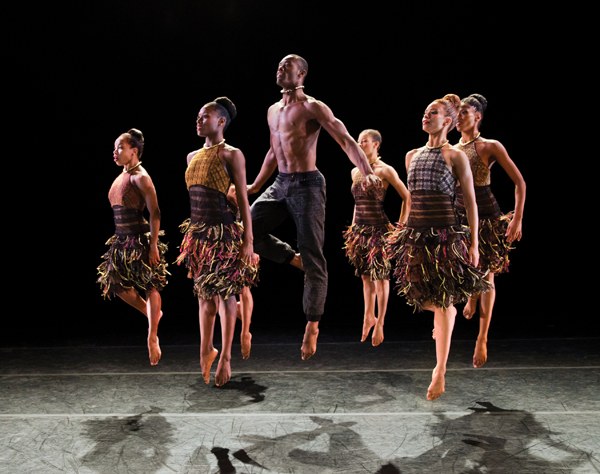 Alvin Ailey American Dance Theater in LIFT (photo by Paul Kolnik, courtesy AAADT)
"My family feeds my soul—they're incredible people that ground me. My mom's a warrior, incredibly strong, and my father is completely free-spirited and uninhibited. I know I have both sides in me, and I strive to work towards their strength and freedom."
Jul. 22, 2017 04:55PM EST
via YouTube
It's no secret that ballet in pop culture has sparked its fair share of controversy. Which is why this video from Refinery29, featuring ABT's Isabella Boylston, is not only a super-fun watch, but a breath of fresh air.
Keep reading...
Show less
Jul. 21, 2017 12:26PM EST
via @phil_wright_ on Instagram
Well, this brings class videos to a whole new level! Choreographer Phil Wright and dancer Ashley Liai have been together eight-plus years, but she was still in total shock when he proposed to her mid-dance at Millennium Dance Complex earlier this week. Why? Well, the whole thing was unbelievably perfect.
Keep reading...
Show less
Jul. 21, 2017 11:03AM EST
(Courtesy ABC)
In the dance industry, dancers don't always have a say in what they wear on their bodies. This can get tricky if you're asked to wear something that compromises your own personal values. So what should you do if you find yourself in this sticky situation? We sat down for a Q&A with "Dancing with the Stars" alumn Ashly Costa to answer that very question. Here's what she had to say about the options dancers have surrounding questionable costumes.
Keep reading...
Show less


Get Dance Spirit in your inbox