Choreography
Jun. 15, 2012 10:34AM EST
Choreographer's Collage: Liz Imperio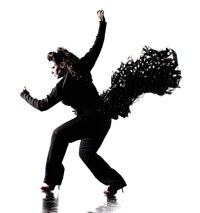 Liz Imperio. by Ed Flores Photography
Liz Imperio's choreography is electric. True to her Latin dance roots, her work exudes smooth sensuality and rhythmic vitality.
The first in her Cuban family to be born in America, Imperio started out as a ballet dancer before falling in love with flamenco. At 15, she began assisting choreographer and director Kenny Ortega, who introduced her to the world of commercial dance. Today, Imperio choreographs commercials, award shows and concert tours for the likes of Madonna and Jennifer Lopez, and recently started working on Lopez's new Latin music and dance show on FOX, "¡Q'Viva! The Chosen."
What inspires Imperio? Read on to find out!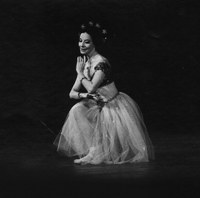 Alicia Alonso in La Péri. by Luis Cateñada, courtesy Dance Magazine Archive
"When I was 9, my mom took me to see the Ballet Nacional de Cuba in L.A. We saw all four performances, and on the night of the third, we went backstage to meet Alicia Alonso. She had just performed Carmen and was still in her red outfit. She reached out to touch my hand, and that's when I noticed she was blind. In that moment I realized there is nothing in this world that can stop you from becoming what you want to be—except you."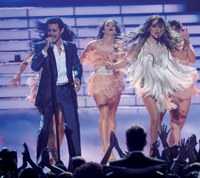 by Michael Becker/FOX
"I like to take what's been done in the past and ask: How can I reinvent it? For the 'American Idol' Season 10 finale with Jennifer Lopez and Marc Anthony, we took the 1950s Tropicana nightclub in Cuba and threw it into the modern age."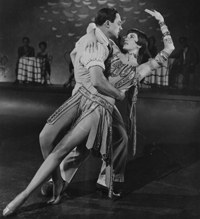 courtesy Dance Magazine Archive
"The first musical I ever saw was Singin' in the Rain. Cyd Charisse taught me sophistication. Her movement, her approach to her character and the way she interacted with Gene Kelly was spectacular—she was so sexy and mature."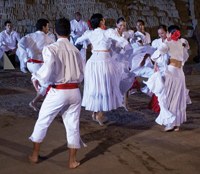 Performers from Lima, Peru, on "Q'Viva! The Chosen." by Robert Sebree/FOX
"Not long ago, Jamie King brought me into '¡Q'Viva!,' and it felt like everything I've ever learned collided into one project—from Mexican folklorico to flamenco to the mambo to tango to salsa partnering. I feel proud to represent my heritage and the artforms that have transformed my life."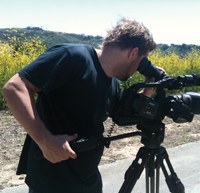 courtesy Liz Imperio
"My business partner Chad Carlberg opened my eyes to a whole new way of looking at life that helps me feel awake and present. He got me into listening to Tony Robbins and meditating and basically coached me to become a better mentor."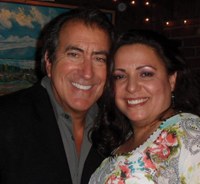 courtesy Liz Imperio
"My own mentor is Kenny Ortega. He is a walking visionary who pushes the limits. He transformed me."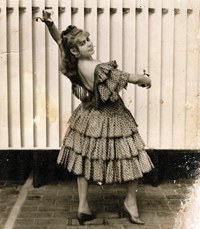 Imperio's mother, Daisy, in Havana, Cuba. courtesy Liz Imperio
"My mom is the backbone of my life. When my family came to America, she was adamant that I have options. When we're together, there's always a big dance party. Even my 94-year-old grandmother still shakes it up."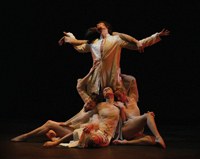 courtesy Liz Imperio
"When I had my own company, I based a piece called Mercy on a page from my journal. At the time, there was so much going wrong in my life. Mercy helped me understand that choreography is not just pretty pictures. We're storytellers."
Sara Mearns and Chase Finlay in Pontus Lidberg's "The Shimmering Asphalt" (via @saramearns on Instagram)
We've said it before and we'll say it again: New York City Ballet principal Sara Mearns is some SERIOUS #goals. Her strength and power onstage borders on superhuman. But what's extra magical about Mearns is that she really puts in the fitness and cross-training work outside of the rehearsal studio. And she's overcome her fair share of injuries. Which is why she was the perfect source for Vogue's latest ballet fitness story.
Keep reading...
Show less
Jul. 23, 2017 07:00AM EST


Get Dance Spirit in your inbox