Jan. 15, 2012 04:30PM EST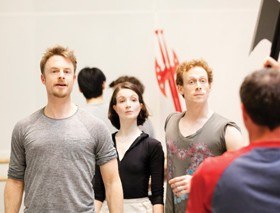 Wheeldon works with Royal Ballet dancers on Alice's Adventures in Wonderland.
Thanks to his innovative pas de deux, skillful use of space and lush musicality, Christopher Wheeldon has become one of the ballet world's most in-demand choreographers. Born in Somerset, England, Wheeldon trained at The Royal Ballet School before joining The Royal Ballet in 1991. He soon moved to NYC to dance with New York City Ballet, but eventually realized that choreography was his passion, and became NYCB's first resident choreographer in 2000. Seven years and 16 ballets later, Wheeldon founded his own company, Morphoses, for which he choreographed six more ballets. He left Morphoses in 2010, and his already busy freelance career picked up even more speed. Last spring, he choreographed the hugely popular Alice's Adventures in Wonderland for The Royal Ballet and The National Ballet of Canada. Today, you can see Wheeldon's dances performed by nearly every major ballet company in the U.S.  —Amy Smith
Dear Younger Self,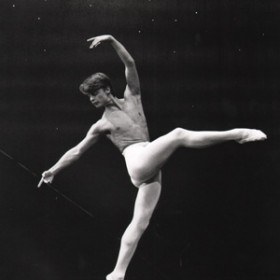 Just a few words of wisdom, now that I have grown up a bit and have some ballets under my belt. First of all, if a great choreographer like Sir Kenneth MacMillan gives you advice, listen. Remember when Sir Kenneth said to practice your craft and take every opportunity you can get? Do it! Oh, and he said not to worry if the ballets aren't all good. He was right—they won't be—but that's OK, because every new ballet, good or bad, holds the key to the next idea, the next good one. It may take three, four or five trips down
the road, but don't give up. You'll find it!
Watch other choreographers—how they work, how they translate music into dance—and, as you're a dancer yourself, see the ballets you dance from the inside out. Feel the music. This will be the key to your choreography as
you develop.
Finally, be good to your dancers. Allow them the freedom to create with you. Sometimes they're wrong, but when they're right it can be magical. Choreography is about collaboration, and dancers are much more than bodies there to be created on. Draw out their personalities in the movement.
Older But Only Marginally Wiser,
Christopher Wheeldon
Much of Janelle Ginestra's career has been about helping others shine. She's dedicated herself to supporting and cheerleading her partner, WilldaBeast Adams; the emerging talents in their dance company, ImmaBEAST; and the countless dancers she inspires at master classes and conventions. Her YouTube channel has become a launching pad for young talents like "Fraternal Twins" Larsen Thompson and Taylor Hatala, thanks to viral videos featuring Ginestra's creative vision.
But Ginestra's a skyrocketing success in her own right—an in-demand choreographer, a social media influencer, and a dance entrepreneur, building a legacy one eight-count at a time. It's time for her turn in the spotlight. And she's more than ready. "I want to be a legend in whatever I do," she says. We'd argue that she already is.
Keep reading...
Show less
Win It
Oct. 13, 2017 04:31PM EST
Week five of "Dancing with the Stars" proved to be one of the best weeks of the season so far. (And we're not just saying that because Mickey made a cameo debut on the piano during one of the routines—although that certainly didn't hurt!) Everyone brought their A-game, and with such a fun theme the contestants were able to really let their guards down. There was true sincerity in their dancing that we hadn't seen before. But not all Disney stories end with a "happily ever after," and one couple still had to hang up their dancing shoes.
If there's one week you should watch all the routines of it's undoubtedly this one... But, ICYMI, scroll below for our highlights of the night.
Keep reading...
Show less
Via Facebook
Almost a month out, Puerto Rico continues to suffer the devastating aftereffects of Hurricane Maria. Many of the island's residents still lack power, clean water, and safe housing. Ballet classes? For Puerto Rican dance students, they must feel like an impossible luxury.
But a dance studio in Florida is working to allow a group of young Puerto Ricans to continue their training. And it needs your help.
Keep reading...
Show less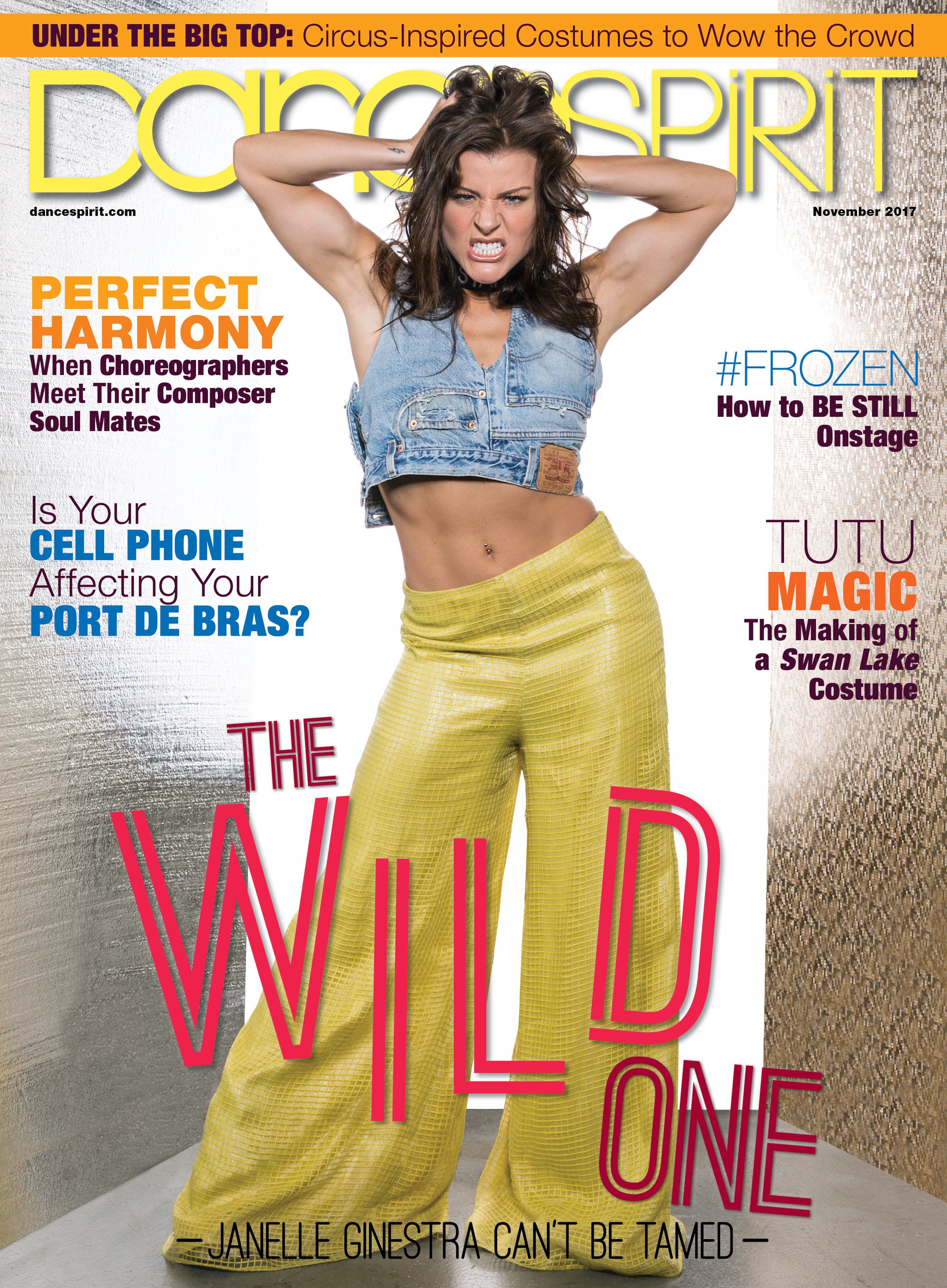 Get Dance Spirit in your inbox