Maggie McNamara
Maggie McNamara is a frequent contributor to Dance Spirit.
Photo by Joe Toreno
The coolest place she's ever performed:

I'd have to say the Super Bowl. The field was so cool, and Katy Perry was right there. And there were so many eyes—definitely the most eyes I've ever performed for!
Something she's constantly working on:
My feet. I'm flat-footed, so I'm always hearing, 'Point your toes!' And I'm like, 'I am!'
Signature look:
My hair! That, and a pair of leggings with a T-shirt or tank top.
Keep reading...
Show less
Photo by Joe Toreno
Some might say Charlize Glass' fame kicked off with a single three-letter word. In 2014, Beyoncé shared a video of the then–12-year-old dancer performing to "Yoncé" on Instagram, along with a simple caption: "WOW!"
But by that point, the hip-hop mini had already performed at the MTV Video Music Awards and on "The Ellen DeGeneres Show," and won first runner-up with her crew, 8 Flavahz, on "America's Best Dance Crew." And her Queen Bey Insta shout-out wasn't even the pinnacle of her tween career: She earned a spot on The PULSE On Tour as an Elite Protégé for the 2014–2015 season, and performed with Missy Elliott at the Super Bowl XLIX Halftime Show in 2015.
These days, the 16-year-old spends her time touring the country as Brian Friedman's assistant at Radix Dance Convention and blowing up YouTube and Instagram with her class-video cameos. And while the Char Char we fell in love with was a hip-hop cutie pie, the more mature artist we see today is sure to rock the dance world for years to come.
Keep reading...
Show less
Ray Batten (left) teaching class at Wagner Dance and Arts in Mesa, AZ (courtesy Batten)
You rehearse your group routine to perfection, but when the big performance rolls around, everyone turns into speed demons. It's the runaway-train effect—and it only takes one loud tapper, or zippy turner, to throw the whole group off the music.
While nerves and excitement are partly to blame, the ability to keep to tempo begins in the studio. A well-developed sense of musicality is your best defense against the dreaded speed trap. "When you understand how the steps fit with the music, going too fast won't just feel like rushing," says Jeremy Arnold, lecturer of tap at the University of Texas at Austin. "It'll feel wrong." How can dancers develop that musicality? It all starts with learning to listen.
Keep reading...
Show less
Sep. 28, 2017 02:52PM EST
You may already have an idea of what Indian dance looks like: vibrant costumes, exuberant energy, intricate hand gestures, constant level changes—in short, Bollywood dance. For many in the U.S. and beyond, Bollywood is their sole exposure to Indian dance. But this modern, cinematic form never would have made its way to the big screen without centuries of practice in classical Indian dance. The seven classical forms (some argue there are even more) are as varied as tap and ballet, but none bear quite the same influence as the first, bharatanatyam.
Keep reading...
Show less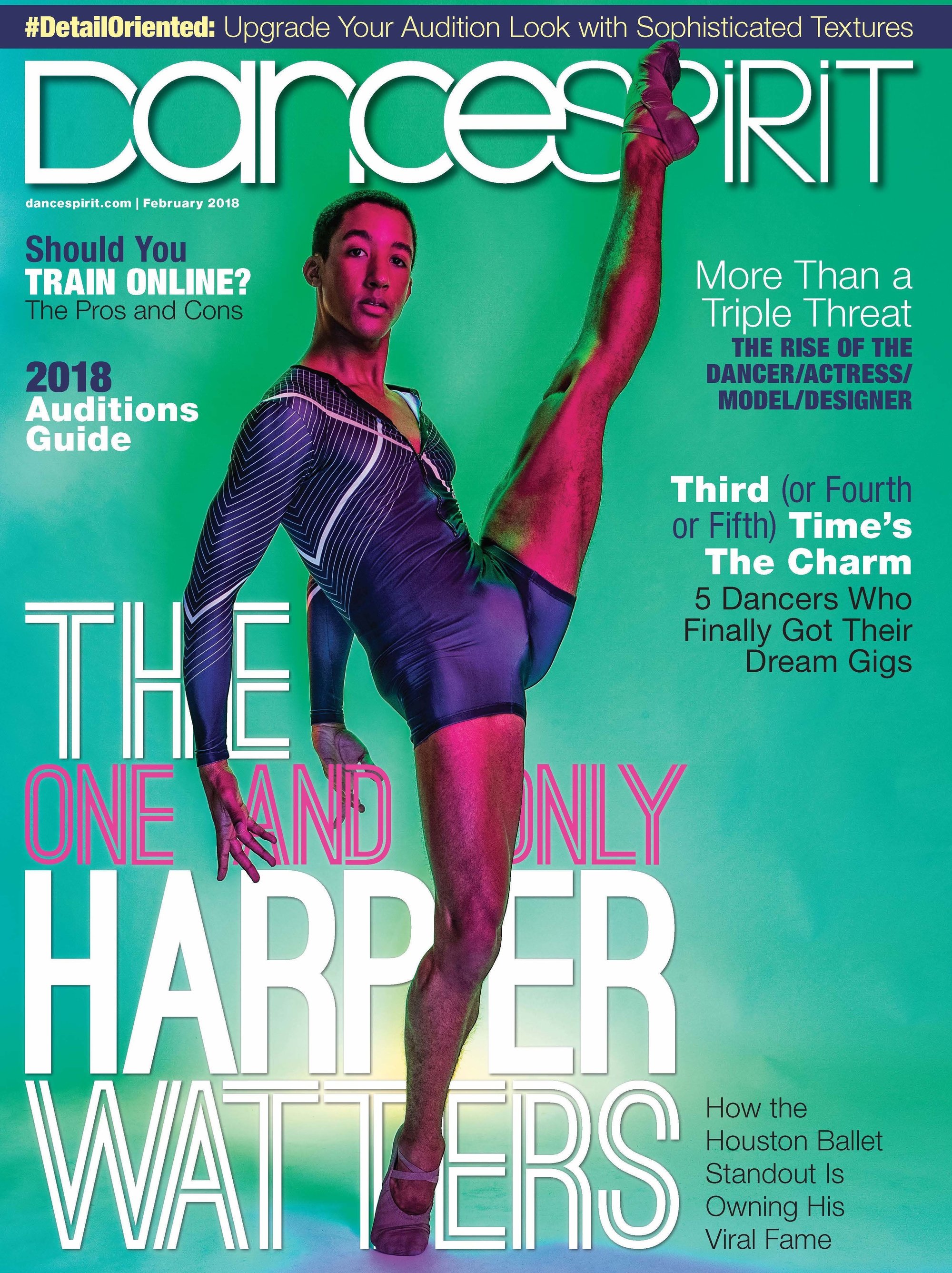 Get Dance Spirit in your inbox