Nicole Loeffler-Gladstone
Nicole Loeffler-Gladstone is a frequent contributor to Dance Spirit.
Nardia Boodoo (photo by Rachel Neville)
"I had a unique path to dance," says Nardia Boodoo, a luminous, elegant apprentice with The Washington Ballet. She briefly studied ballet as a child, but didn't start serious training until she was 14 years old, attending Baltimore School for the Arts. "I didn't know what a pirouette was," she says. "I would wake up really early to stretch and remember my corrections." But, a focused student, she advanced quickly: Soon she was attending prestigious summer intensives, and she earned a spot in The Washington Ballet Studio Company in 2014. Now, Boodoo is working with her childhood idol, TWB artistic director Julie Kent, and dreams of someday dancing the title role in Giselle.
Boodoo is acutely aware of the power of representation. "It has only recently become OK to have a Misty Copeland," she says. "It's no longer socially acceptable to only have girls who look exactly the same, in any aspect of entertainment. But at the same time it feels like a trend, and I'm not a trend, I'm a human being." Boodoo wants to see genuine diversity, from top to bottom. "You need teachers and directors, ballet masters and répétiteurs," she says. "Diversity on every single level is progress."
Erica Lall (photo by Rachel Neville)
As a student at Houston Ballet's Ben Stevenson Academy, American Ballet Theatre corps member Erica Lall saw iconic former Houston Ballet principal Lauren Anderson on a regular basis. "I think I assumed her position as an African-American principal dancer was a one-time thing," Lall says. "Lauren became a principal in 1990. Why aren't there dozens of brown swan queens now?" In 2013, when Lall came to NYC for the ABT summer intensive, she registered for two weeks at Dance Theatre of Harlem. "I wanted to experience ballet in an environment where I could feel comfortable and proud of my brown skin," she says. "But I didn't have to wait, because I found acceptance at ABT right away."
Lall, who counts her colleague Copeland as a role model, is proud to be the first recipient of the Josephine Premice Fales/ABT Project Plié award, which allowed her to pursue training at ABT. "The award is one of my greatest inspirations to work relentlessly," she says. But, she adds, "the last thing I want to hear is that my talent was secondary to the need to add color." Those who've seen her ebullient, expressive dancing onstage with the company know she needn't worry.
Precious Adams (photo by Laurent Liotardo, courtesy English National Ballet)
The answer to Canton, MI, native Precious Adams' ballet dreams lay abroad. Adams studied at the National Ballet School of Canada (relatively near her home in Michigan), and eventually her desire to seek out the best possible training led her even further afield, to the Monte Carlo Ballet's Princess Grace Academy, and the Bolshoi Ballet Academy.
When Adams went to Saint Petersburg, Russia, to dance at the 2007 Dance Open master classes, the experience was a little bit of a shock. Despite seeing few other dancers of color throughout her training, in Russia, Adams felt like her race was really visible. "It was the first time I felt like, 'Oh, I'm black and maybe that might not be a good thing in this profession,' " she says. "Despite that realization, I was even more determined to pursue my dreams."
Adams won the Prix de Lausanne in 2014, and an offer from English National Ballet followed. Her ultra-refined classical technique has helped her dance everything from La Sylphide to William Forsythe's In the middle, somewhat elevated to Pina Bausch's Rite of Spring. And, thanks in part to Copeland, Adams believes that assumptions about black women and black dancers are starting to change. "After all," she says, "when people are excluded, talent is wasted."
Rachel Hutsell (photo by Rachel Neville)
New York City Ballet corps member Rachel Hutsell was practically destined to join the company: "When I was about two years old, my grandmother gave me a video of New York City Ballet performing George Balanchine's The Nutcracker, and I watched it every single night for two years!" she says. "That was what first sparked my love of dance." Now, her preternaturally assured dancing makes her a natural fit for her dream company.
Hutsell—who hails from Houston, TX, and trained at Allegro West Academy of Dance until she enrolled at the School of American Ballet—initially had more anxiety about making it in NYC than about her racial identity. "In my apprentice year, I was asked to be part of a New York Times piece on diverse dancers. I kind of woke up and realized, 'Oh, that's right. I'm black. And I'm part of this conversation.' " She's disappointed that that conversation has taken so long to happen. "We want to see beauty and diversity come together in unity, because that's what America is," she says. "Misty has gone out there and said, 'I'm diverse, I'm beautiful, and I'm going to succeed.' And that's an important example for all of us."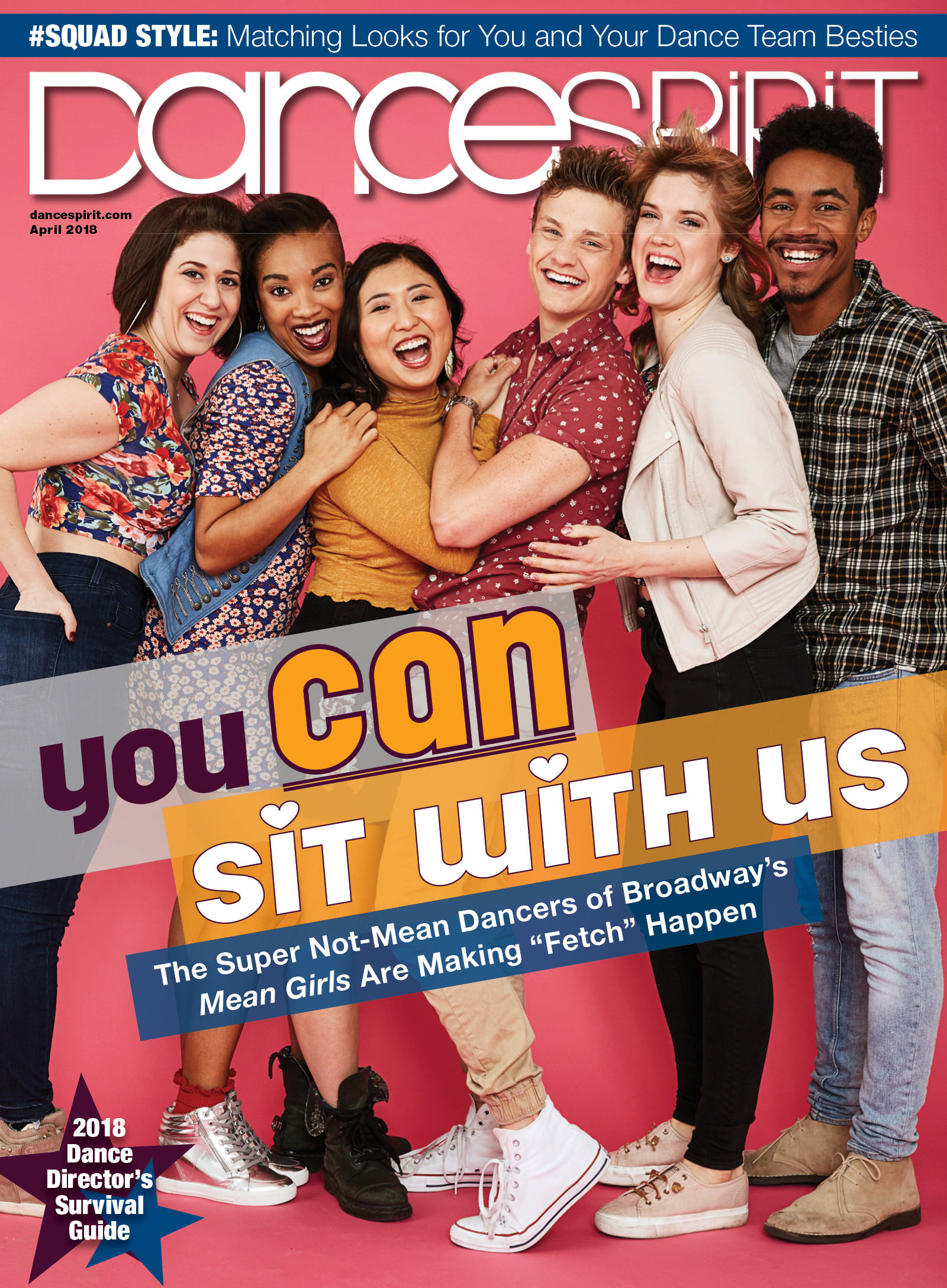 Get Dance Spirit in your inbox