Each spring, young dancers from across the country travel to NYC to audition for the chance to perform alongside the Rockettes as Clara in Radio City Music Hall's Christmas Spectacular. This year, all six of the Claras (from the touring and NYC casts) are dancers from the competition scene! We caught up with them to learn a little bit more about their new roles.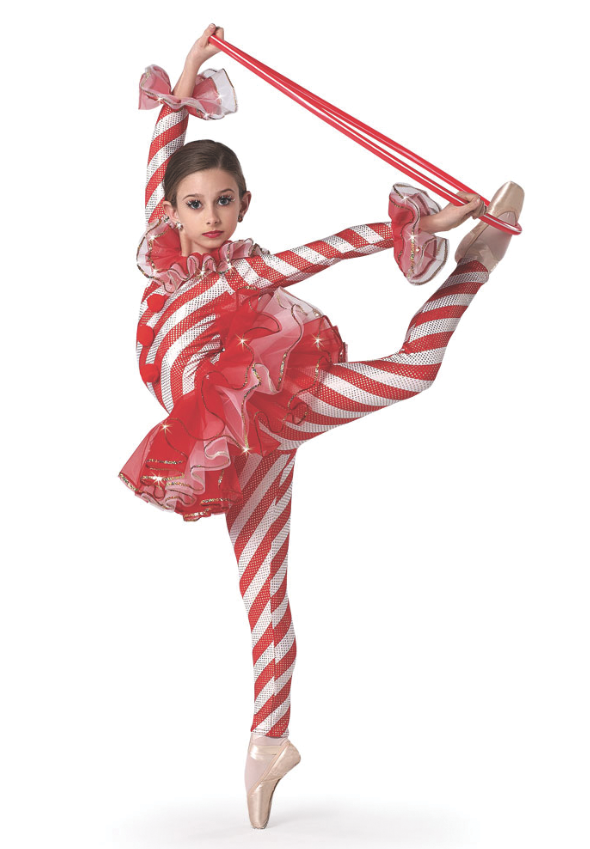 Courtesy A Wish Come True
MADELEINE GARDELLA
Age: 13
Hometown: Yardley, PA
Studio: The Dance Academy
Cast: NYC at Radio City Music Hall
What was the Clara audition like? "We were taught a combination, split into groups of three and asked to dance for the judges. It was like a convention audition—we learned a new combination and the cuts were based on our abilities to learn the combo quickly and execute it well."
What's the most exciting part about getting to dance the part of Clara? "I'll be dancing with the world-famous Rockettes in NYC! Since the Christmas Spectacular has new and old favorites, a 3-D adventure and new music and costumes this season, there are a lot of things that I'm pumped about. Being part of the show is an outstanding opportunity. It's an annual tradition for many families. I can't wait to perform and bring people the magic of Christmas."
What are you most nervous about? "My nerves get to me when I think about how huge the Radio City Music Hall stage is—it's nearly the size of a city block!"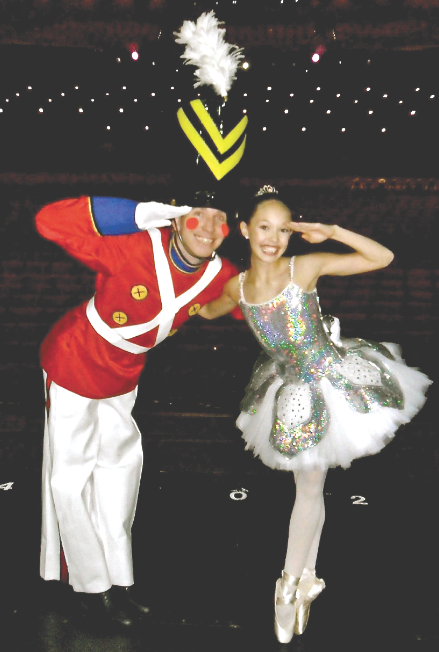 Courtesy Juliet Doherty
JULIET DOHERTY
Age: 14
Hometown: Albuquerque, NM
Studio: Fishback Studio of the Dance
Cast: NYC at Radio City Music Hall
What advice do you have for dancers who want to audition for the role of Clara? "Make sure you're comfortable dancing on pointe and, most importantly, be genuine, smile and present the choreography with confidence."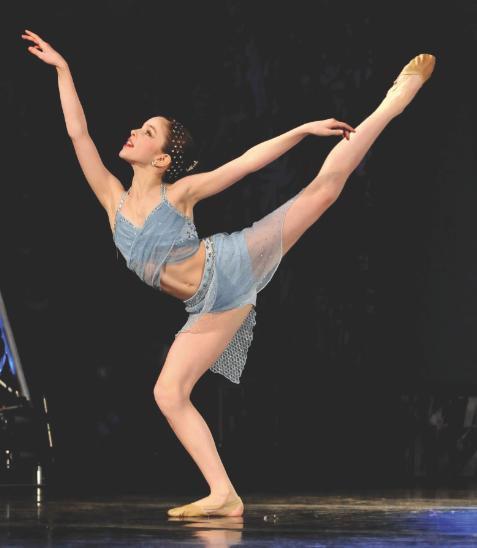 Courtesy Break The Floor Productions
SARAH SIBOLE
Age: 12
Hometown: Dearborn Heights, MI
Studio: Noretta Dunworth School of Dance
Cast: Nashville, TN, at the Grand Ole Opry
How did you feel when you learned you'd been cast as Clara? "I was in the dressing room at Nationals when I got the call from Radio City. I saw the NYC area code on my mom's cell phone, and I knew it must've been about Clara. I was thrilled, and that feeling lasted all day while I was competing."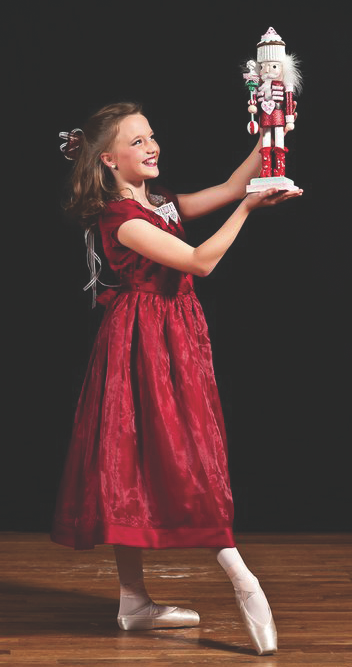 Photo by Shannon Hager/XML Photography
CHLOE ELLIS
Age: 11
Hometown: Mooresville, NC
Studio: The Academy of Dance and Fine Arts and Piedmont School of Music and Dance
Cast: Durham, NC/Boston, MA
Why are you excited to play Clara? "It's such an honor to be around these dancers and to learn from them. I'm going to be a part of this Christmas tradition!"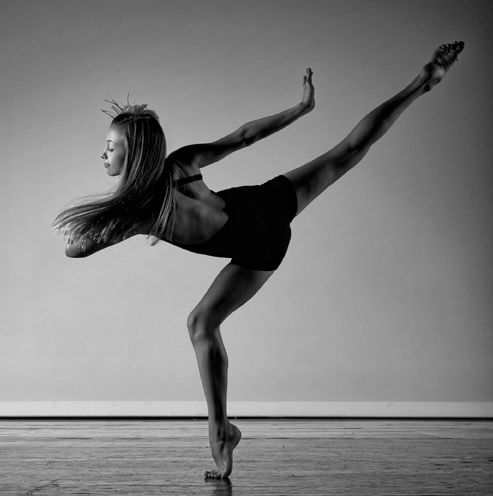 Courtesy Kalyn Berg
KALYN BERG
Age: 13
Hometown: Tucson, AZ
Studio: Tucson Dance Academy
Cast: Durham, NC/Boston, MA
What was the Clara audition like? "I was very nervous. There were a lot of girls there and everyone was so talented."
Why is this show special? "I did the arena tour last year and it's the best feeling seeing how the Christmas Spectacular makes everyone happy for the holidays! It's wonderful being a part of something that makes people smile and brings joy to their hearts."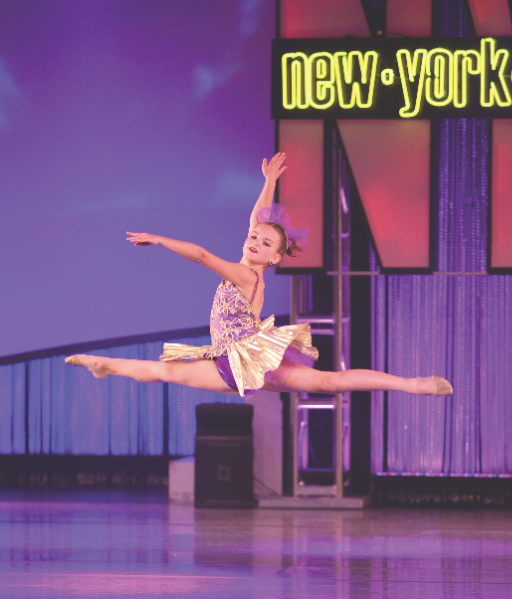 Photo by ProPix
LAUREN YAKIMA
Age: 10
Hometown: Northville, MI
Studio: Noretta Dunworth School of Dance
Cast: Nashville, TN, at the Grand Ole Opry
How did you feel when you found out you'd been cast as Clara? "I cried because I was so happy! My sister was a Clara in the Radio City show for four years and I had dreamed about doing it, too. And now I get to!"
If you're between the ages of 7 and 14, proficient on pointe and 4' 10" or shorter, you can audition to be Clara, too! Specific casting information will be posted at radiocity.com in February 2012.
A still from Polina (Courtesy of Oscilloscope Laboratories)
The French dance film that made waves at last year's Venice Film Festival is heading stateside: Polina opens in theaters on July 21. The story follows a young Russian ballerina-in-the-making, played by dancer Anastasia Shevtsova, who's performed with the Mariinsky Ballet.
Keep reading...
Show less
Erin Carpenter as a Knicks City Dancer (David Safran, courtesy of Erin Carpenter)
The groundwork for Erin Carpenter's company, Nude Barre, began when she was a teenager. At 16, she earned a spot in the residency program at The Kennedy Center in partnership with Dance Theatre of Harlem. "We were required to wear nude—as in, our actual skin tone—tights and shoes," she remembers. Carpenter brought her "sun tan" tights and a pair of pink ballet shoes with her, because that was all she could find. But she wasn't allowed in class because her dancewear didn't match her skin. "I was so embarrassed," she says. "I looked unprepared. I just didn't have the right nudes." Her teacher explained that the dancers dyed their tights and pancaked their shoes.
Keep reading...
Show less
Via @whitneybugs on Instagram
There are dancers and then there are DANCERS! Whitney Jensen, soloist at Norwegian National Ballet, is the latter. The former Boston Ballet principal can do it all. From contemporary to the classics this prima has the technical talent most bunheads dream about. Need proof? Look no further.
Keep reading...
Show less
Jul. 19, 2017 12:53PM EST
Via YouTube
Luis Fonsi and Daddy Yankee's dance inducing hit, "Despacito," is so catchy it should probably come with a disclaimer that warns people of an uncontrollable itch to tap your feet or bob your head. Some might even feel inclined to go all out and break it down. Niana Guerrero is a prime example of "Despacito's" uncanny ability to unleash the red dressed emoji dancer within. 💃🏽 💃🏽
Keep reading...
Show less


Get Dance Spirit in your inbox