Nov. 15, 2016 08:29PM EST
Photo courtesy New York City Dance Alliance
From the excitement of travel to rubbing shoulders with your dance idols, the life of a convention assistant is a whirlwind—and an exciting goal for lots of young dancers. The position has its glamorous moments, but it's also a ton of hard work. Curious about what it takes to earn one of these coveted spots, and what's involved once you do? Dance Spirit spoke with choreographers and assistants to find out what it takes to make it to the stage.
Assistant Aspirations
Technical excellence is just the starting point. Convention assistants work with every teacher, so they must be skilled in a variety of disciplines. "As a convention assistant, you're required to adapt to each choreographer because you're demonstrating for them," explains former New York City Dance Alliance assistant and current faculty member Cindy Salgado.
Beyond being outstanding technicians and stylistic chameleons, dancers must also be able to pick up choreography quickly, be able to assist fellow dancers and be generally friendly and helpful. "Personality is a huge part of becoming an assistant. All the Artists Simply Human assistants are down-to-earth and generous, and they'd help you in a heartbeat," says former ASH assistant Shannon Currie. Before you audition for a position, focus on helping fellow dancers work through tricky steps during breaks, befriend dancers from fellow studios, always perform full-out and take classes outside of your comfort zone.
Earning Your Place
To become an assistant, most conventions require dancers to attend a regional convention during the season and earn special recognition in the form of a title—like ASH Apprentice or Apprentice Runner-Up; Protégé (The Pulse); or Regional Outstanding Dancer or Runner-Up (NYCDA). A more formal audition or competition then occurs at Nationals. At events like NYCDA, the assistant role is earned as part of the National Outstanding Dancer title. In all cases, the final selection process may include in-class observation, learning and performing combinations in different styles in front of a judging panel or performing a solo. "The dancers are the best of the best from every city we've gone to. They all push each other to excel," says choreographer Cris Judd of auditions for The Pulse's assistants, who are called Elite Protégés.
You Got the Spot! What Should You Expect?
Assistants named at Nationals are required to assist at a minimum number of convention cities during the following season. Depending on the assistant's age, this can be a commitment ranging from 6 to 12 weekends, or more. On convention weekends, assistants arrive Thursday night or Friday morning and rehearse opening or closing shows performed by the convention staff, and have to be prepared to learn new roles and choreography each weekend. They may help with logistics, such as student check-in, and help backstage during the performance showcase or competition. But the bulk of an assistant's duties involve assisting in classes. They lead warm-ups, demonstrate choreography, clarify tricky steps and dance full-out at all times. "Being an assistant can be very trying and difficult. There's a lot of responsibility. Their job is super-important—we instill trust in them because we've chosen them to be there with us," Judd says.
Over the course of the weekend, it can add up to as much as 30 hours of dancing and convention-related duties, so living up to differing expectations from the variety of choreographers and learning steps on the spot (not to mention getting enough sleep!) can be a challenge. But all the hours and sacrifice are often worth it—convention assistants frequently go on to work in the professional dance world, where the networks they've built serve them well. Six months after finishing her season as an Elite Protégé, Theresa Stone started touring as a dancer with Lady Gaga, and has since choreographed for artists including Todrick Hall and A Great Big World. She credits The Pulse with setting her on this trajectory: "Assisting is a huge growing experience for anybody who is considering a professional dance career. It's the ultimate stairway to success in the industry."
Keep reading...
Show less
Sep. 14, 2016 10:52PM EST
Oct. 14, 2015 01:10PM EST
"I vividly remember my first convention," says choreographic superstar Brian Friedman. "I was 10 years old and so eager to take every single class—I didn't want to miss a thing. I couldn't sleep at all the night before. I had butterflies in my stomach. The fact that I can still remember that exact feeling 30 years later—clearly, going to convention had an impact on me."
Conventions help breed top dancers in nearly every corner of the dance world, from ballet to ballroom to "So You Think You Can Dance." From getting the opportunity to train in a plethora of styles to taking advantage of post-class networking, conventions will give you a leg up as you prepare to enter the professional (and crazy-competitive) dance world. But if you've never attended a convention, the whole concept can seem daunting. Fear not, convention newbies: We've gathered the best tips and advice from our panel of convention pros.
Logan Epstein, student at PACE University, former dancer at Westchester Dance Academy in Mount Kisco, NY
Brian Friedman, creative director of The PULSE on Tour, self-described "100 percent convention kid" growing up
Alyssa Ness, student at Marymount Manhattan College, former National Senior Outstanding Dancer at New York City Dance Alliance
Anne Smith, director of Hollywood Vibe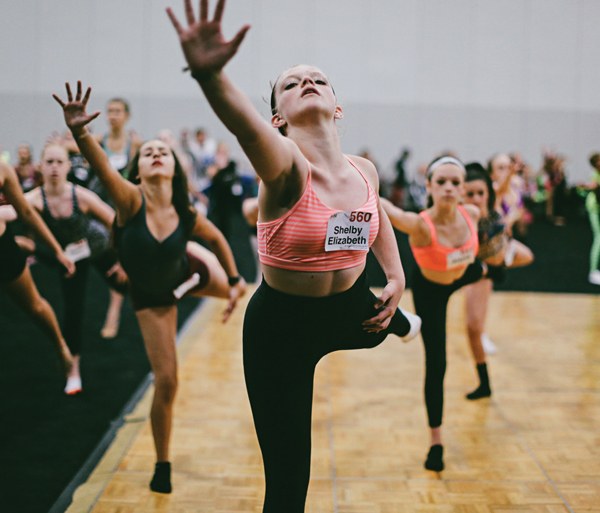 Students in a DanceMakers Inc. Nationals class (photo courtesy DanceMakers Inc.)
Be prepared for a long day.
"At most conventions, you'll take 5 to 7 classes per day, and each class is 45 minutes to an hour long. They move pretty fast, and it may be crowded." —Ness
Dress to impress…
"Your look is important. Your eye goes to the girl with the cool haircut or the guy with the swagged-out outfit. If you can get someone to see you, they'll stick around to watch you dance." —Friedman
…and to be remembered.
"I stay in one outfit the whole day, including during scholarship auditions. If you're competing for a scholarship, one of the judges might have taught a class you were in earlier that day, and may remember you based on what you're wearing." —Epstein
Load up your dance bag.
"My bag weighs a ton during conventions! I pack at least two bottles of water, Emergen-
C for extra energy, snacks, Advil for when the soreness kicks in, and all my dance shoes." —Epstein
Be extra early.
"Get to the ballroom 30 minutes before class starts. Give yourself time to stretch and warm up without feeling rushed. Not all classes will include a full warm-up, so take responsibility for your own body." —Epstein
Work the entire room.
"Don't stay in one spot, and avoid surrounding yourself with dancers from your studio—then you'll dance just like you do at home." —Friedman
Shhhhhhh!
"Don't talk during class. Teachers hate it, and it shows you don't want to be there. If you want to talk to your friends, do it outside the ballroom or at lunch." —Epstein
Go to every class—especially the ones you're nervous to try.
"The biggest mistake a dancer can make at convention is skipping class. Don't
focus on your strengths—focus on your weaknesses."—Friedman
It's OK to drop down a level.
"If you can't keep up with the pace of class, you can always ask your teacher if you can switch levels. You want to get the most out of your experience." —Smith
Don't worry so much about being seen.
"Many dancers—including my former self—are so worried about making sure the instructor sees them. If that's your entire focus, you're not getting the most out of class. If you're clearly having fun, you're a bright light in the room, no matter where you're standing." —Friedman
Know you're not alone.
"Even dancers who have been to a thousand conventions still get nervous. You're not the only one feeling that way, and you're definitely not the only first-timer in the room!"—Smith
Be persistent, not perfect.
"No one expects you to be perfect—they just want to see who you are as a dancer and an individual. If you're completely lost, it's OK to raise your hand and ask a question. Teachers never mind questions!" —Epstein
Say 'thank you'!
"There's usually time after class to thank the teacher and take a photo together, but if he's running late, don't bombard him. There will be more opportunities to say 'hello' and 'thank you.' " —Epstein
Don't give up if you can't keep up.
"I was totally the kid who just couldn't keep up with the choreography we were learning. But the brain is a muscle. Train yourself at home, take extra classes, watch YouTube tutorials or DVDs and constantly be learning new choreography." —Friedman
Sep. 16, 2015 03:55PM EST
Competing a solo with your dance studio is a big honor—and responsibility. To make sure your solo is uniquely yours, and to expand your horizons as a performer, you may decide to hire a choreographer who doesn't regularly teach at your studio.
The challenge? The more high-profile the guest, the less time he or she might have to work with you. "People think we set a solo and it's an instant masterpiece," says New York City Dance Alliance faculty member Andy Pellick, who choreographs solos for students across the country. "But it's really up to the student to rehearse and clean the piece and make it her own."
How do you make the most of your time with the choreographer? Dance Spirit asked the experts.
Finding Your Choreographer
If you're hiring the choreographer directly, keep in mind that this isn't the time to reach out to a total stranger. "You want to choose someone you've already worked with—in a convention, a master class or an intensive," says Terri Howell, owner of All American Dance Factory in Tampa, FL. "That way, you'll know if you can artistically grasp their style."
Having a relationship with the choreographer means he or she will already be aware of your strengths and weaknesses, and have an idea of what movement will best suit your abilities. Plus, it helps to know the choreographer's teaching habits before you enter the studio.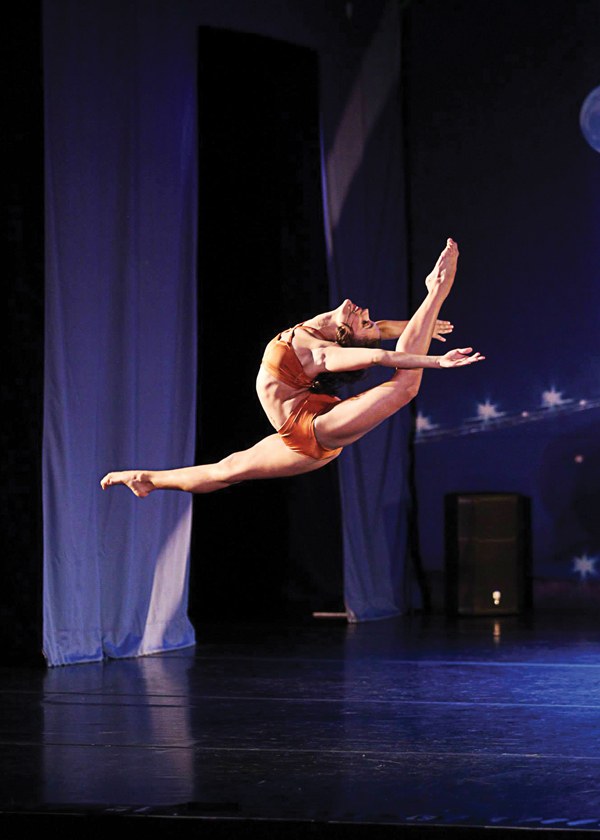 Tatiana Melendez performing Faun, choreographed by Andy Pellick (photo by Propix, courtesy Melendez
Optimizing rehearsal Time
It's normal to have just one rehearsal with your choreographer. And since rehearsals typically range from two to five hours, arrive ready to dance full-out.
As intimidating as it may be to work one-on-one with a choreographer you admire, speak up. "You don't want to be shy," says 15-year-old Tatiana Melendez from All American Dance Factory, who's been working with Pellick on her solos since she was 11. "If you like certain lines or jumps, you want to mention that so the choreographer can work them in."
Staying Positive
While you'll want to feel at home in your solo, it should still be a challenge for you—that's the point of stepping outside your comfort zone in the first place. Don't get discouraged if you can't nail it during those initial rehearsals with the choreogrpaher. "Dancers usually can't do a new solo all the way through at first," says Shaping Sound Dance Company's Travis Wall. "Either they get winded because they haven't figured out where to breathe, or some of the transitions are rough." But Wall stresses that he doesn't expect a solo to be perfect. "You need to have something to work toward."
And as much as you want to impress your choreographer, try to be confident. "Do what comes naturally and feel your way through it," Pellick says, "and I'll correct and fix you."
Recording and Remembering
Learning a guest choreographer's solo means absorbing a lot of info in a short time. "I always have the dancer take a video once we finish," Pellick says, "so she can remember it after I'm gone."
The video should include you and the choreographer performing the piece. It's also a good idea to have someone tape individual sections of the solo, along with the choreographer's comments and cleaning suggestions. Howell recommends asking the teacher who'll run your rehearsals for the rest of the year to film—or at least to be in the room for the final run-throughs.
Tatiana finds that while video recording is good for recalling steps, style is something you should try to pick up while in rehearsal with the choreographer. "If you don't pay attention to style while you're learning your solo, it kind of gets lost," she says.
Cleaning Your Solo
The bulk of the work will happen after your choreographer has left—and your first cleaning rehearsal can feel overwhelming. Pellick recommends beginning by breaking everything down. "Listen to the music a thousand times to hear what the choreo-grapher did, and visualize your approach to the steps," he says. "Then work with your teacher to clean little sections at a time."
While a teacher from your studio can provide an extra set of eyes, work independently, too. "When I'm with my teachers, we get technical aspects as clean as we can," Tatiana says. "On my own, I work on creating my story. I focus on movement quality and getting the steps in my body so it looks natural when I perform."
Some choreographers will let you send a video of your progress or a performance, and they'll provide feedback by email or phone. Occasionally, a rehearsal via webcam can be useful—Tatiana once rehearsed with Pellick via Skype. In special circumstances, you may be able to have an additional in-person rehearsal.
But no matter who else is in the room—or on your computer screen—it's up to you to do the work. "No one else is dancing this solo," Wall says. "It's yours."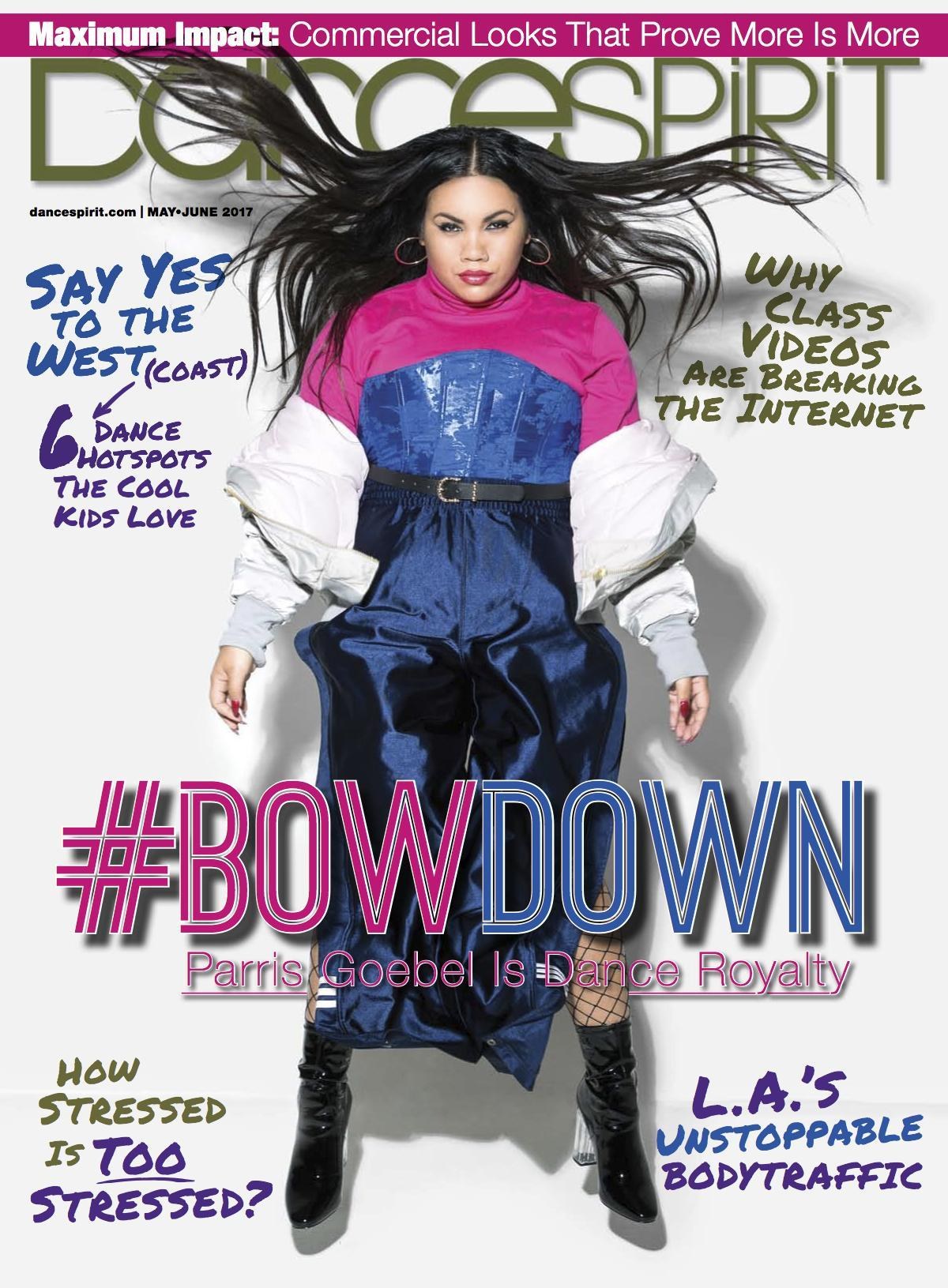 Featured College Dance Program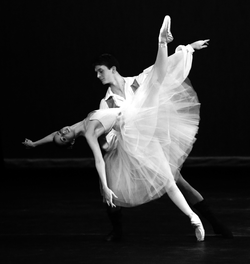 Get Dance Spirit in your inbox