(Rachel Papo)
It's the day of competition. You've practiced your solo hundreds of times; you hum the music constantly, and you dream about the steps. But as you approach the wings, an unsettling feeling begins to set in. Suddenly you can't remember what comes immediately after the aerial. You can remember, all too clearly, that week of rehearsals where you couldn't nail the final pirouette. Your stomach starts to churn and your heart pounds like crazy.
It's natural to feel nervous before a performance. But there are varying degrees of stage fright, and what manifests as the tickle of butterflies in some can be debilitating panic in others. Whether you feel mild uneasiness or serious anxiety, here's how to manage your fears so you can get back to the thrill of performing.
---
Mild Stage Fright
What you might experience: butterflies in your stomach, increased heart rate, mild muscle tension.
Nearly every dancer gets a "fight or flight" spike in adrenaline as she prepares to perform, according to Dr. Kate Hays, a performance psychologist in Toronto, Canada. That spike revs up your heart rate and heightens your senses. "There are basic changes that happen in your body that tell you you're ready to be on," she says.
When you feel the adrenaline hit, take a deep breath. In fact, take several, filling up your abdomen as you inhale. That's diaphragmatic breathing, or "belly breathing," and it'll help you get as much oxygen as possible to your muscles and brain. "Diaphragmatic breathing calms you down rapidly and effectively," Hays says. If you don't want to breathe in a way that makes your stomach protrude, try "side breathing," which can be just as effective. Place your hands on your sides just below your ribs and exhale. As you inhale, keep your belly flat and expand your lower ribs and waist, sideways, into your hands.
Moderate Stage Fright
What you might experience: fear, anxiety, distractedness, queasiness.
For some dancers, stage fright goes beyond physical cues and becomes a mental hurdle. If you're feeling afraid, Stars Dance Company artistic director Victor Smalley suggests focusing on why you're standing in the wings in the first place. "Let your love of dance be the armor that protects you," he says. Hays suggests a perspective check, too. "Ask yourself, What is it that I'm really scared of?" she says. Remember how prepared and well rehearsed you are.
In fact, for some dancers, the key to managing moderate stage fright lies in the rehearsal studio. Houston Ballet soloist Nao Kusuzaki, who struggled with stage fright as a teenager, was recently given the lead in Madame Butterfly, which features difficult choreography, complicated props and quick changes (some of them onstage). "From day one of rehearsal, I practiced with the props and the costumes, and the studio was set up like the stage," she recalls. "I wanted to use my studio time to eliminate any worries that could spring up during the performance."
If you feel your mind beginning to spin, focus on what you can control—your breathing, your warm-up—rather than what you can't. "When you start to worry about something outside of yourself, that opens a door for fear," Smalley says. You can't dictate the lighting cues, or the audience's reaction, or the judges' thoughts—let them go. All you can do is dance your best.
Severe Stage Fright
What you might experience: intense anxiety or panic attacks, vomiting, a feeling of being paralyzed.
If the way you're feeling is interfering with your ability to perform, you're suffering from severe stage fright. And that's a problem you need to address quickly and aggressively. "One of the things about anxiety is that it feeds on itself—the more it hangs around, the worse it gets," Hays says. At this level, consider enlisting a professional. "A therapist can show you techniques to handle your stage fright, and in the longer term, help you explore its origins and resolve some of its triggers," Hays says. If possible, seek out a therapist who specializes in dance, performance or sports psychology. If there isn't a specialist in your area, a psychologist who works with anxiety disorders should be able to help, though he or she may need to be educated on the specifics of the dance world.
No matter what level of stage fright you deal with, spend some time after each show to think about your reaction to the situation. Identify your body's unique response to adrenaline and stress. "Then, when it happens again, you'll understand it better," Hays says. "You'll be able to tell yourself, This is how my body reacts to performance"—and to implement your coping strategies more quickly.
(From left) Mean Girls dancers Riza Takahashi, Ben Cook, Kamille Upshaw, Jonalyn Saxer, DeMarius R. Copes, and Stephanie Lynn Bissonnette (photos by Erin Baiano)
Get in, losers. We're going to Broadway.
OK, not losers, actually—more like the bajillion die-hard fans of Tina Fey's 2004 cult hit Mean Girls, who've been wearing pink every Wednesday since a musical adaptation of the film was first teased back in 2013.
Now their world is like a cake filled with rainbows and smiles, because Mean Girls the musical, which had a trial run in Washington, DC, last fall, is set to open at Broadway's August Wilson Theatre April 8. And in a very grool twist, it turns out the show—with direction and choreography by Casey Nicholaw and a book by Fey herself—is delightfully dancey.
Keep reading...
Show less
(From left) Val Chmerkovskiy, Peta Murgatroyd, and Maksim Chmerkovskiy (Jerry Metellus, courtesy Nicola Phillips)
Keep reading...
Show less
Quiz
Dec. 11, 2017 04:24PM EST
Alicia Vikander in Tomb Raider (Warner Brothers)
Keep reading...
Show less
Screenshot form YouTube
What do you get when a hoard of dancers collaborate to the catchy tune of "Love Somebody," by the band Frenship? The most epic dance party ever, of course! Said dance party was produced by the talented Michael Riccio, who's performed in feature films, including "Confessions of a Teenage Drama Queen" and "Shrek Forever After."
Keep reading...
Show less
University of Minnesota Dance Team (courtesy University of Minnesota)
They say there's no "I" in "team"—and nowhere is that truer than the world of college dance teams, where precision reigns, uniformity is key, and a single misstep from any given "I" can cost a group a championship trophy. So it's unsurprising that securing a spot on one of the best dance teams in the country is no easy feat.
Members of these highly athletic teams rehearse for hours every week—on top of academic classes and commitments—and perform at football and basketball games, annual concerts, and nationally televised competitions (hi, ESPN). And "no I" rule notwithstanding, each of these top teams is made up of highly trained, highly technical, highly hard-core individuals, who come together to create a ready-for-victory pack.
These six teams aren't one-off success stories—they're consistently strong, and earn the top spots at major competitions like UDA and NDA nearly every year. Up for the challenge? Here's what to know before you go to auditions.
Keep reading...
Show less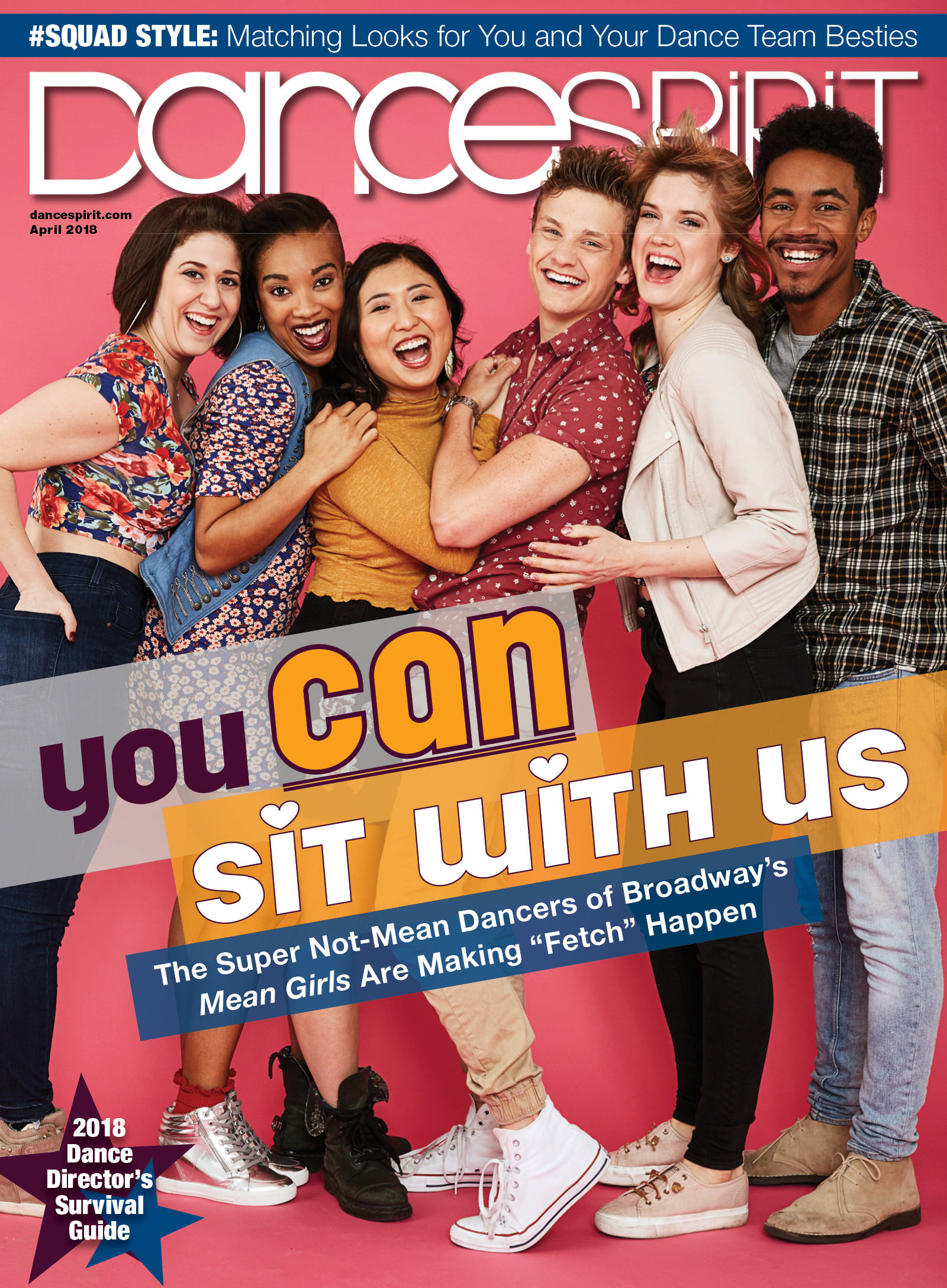 Get Dance Spirit in your inbox