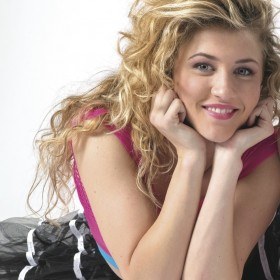 In a crowded studio at Broadway Dance Center, Sheryl Murakami teaches her jazz funk combination quickly—but 17-year-old Alexa Anderson has no problem keeping up. In fact, she masters the choreography in just a few attempts, matching the pulsing beats of Kylie Minogue's "Like a Drug" with a balance of fluid and staccato movement. With her bright red lips and pile of blond curls, Alexa looks like she stepped straight out of a music video.
While Alexa makes dancing look easy and natural, she's worked hard to develop her skills. Because she knew she wanted to dance professionally, Alexa made a major commitment and invested the time and practice necessary to achieve her goal.
Alexa started dancing at 10, when a friend invited her to take a musical theater class at Flashpoint Performing Arts in her hometown of Chandler, AZ. While she didn't catch the Broadway bug, Alexa, who had never danced before, fell in love with the movement aspect of the class. So she enrolled in ballet and jazz at Elite Dance and Performing Arts. About a year later, when Alexa joined the studio's competition team and started attending dance conventions, she began to take dance more seriously. "I saw new ideas and teachers," Alexa says, "and that's when I started growing." She particularly enjoyed Mandy Moore and Dee Caspary, who taught her to think about the intention, motivation and movement quality of each step.
While Alexa was broadening her ideas about dance, she was also working to boost her physical strength. Because she was born six weeks premature, Alexa's right side was markedly weaker. "I did a lot of barre work at home," she says. "I would stretch and do class exercises on the right side repeatedly." Now, her obstacle has become her advantage: Most dancers have a strong dominant side, but Alexa can leap and turn nearly as well to the left and the right.
Just a few years after she started dancing, Alexa knew she wanted to pursue dance professionally, so she amped up her training. "In order to make a successful career out of it, I have to be committed and focused," she says. Alexa now takes class almost every day (up to 20 hours a week!) at studios throughout Arizona, including Tempe Dance Academy, Initial Existence and the Yen-Li Chen Ballet School. And her hard work has paid off: Last year she was named the NUVO National Senior BreakOut Artist and she won JUMP's Senior National VIP. These titles also got her work as an assistant for both conventions.
Suddenly, the then-16-year-old was on the road, traveling to conventions a few weekends each month. In order to accommodate her busy schedule and to push up her graduation, Alexa decided to do distance learning, taking classes online from home this year. "I was antsy to start my dance career," she says. She spends about seven hours doing schoolwork in the morning and early afternoon, then heads to the gym before going to dance class. "At first it was hard to discipline myself," she says, "but now I'm used to it."
Though Alexa is serious about dance, her personality is hardly somber. She has a sharp sense of humor (she had all the DS editors giggling with her snappy comebacks and playful teasing). And she revealed her true inner goofball at the Cover Model Search photo shoot when she demonstrated her "happy dance," a combination of shaking, shimmying and crazy arm flailing.
Alexa plans to graduate in December and then take a year off to dance and figure out whether she wants to move to L.A. to pursue a commercial career, try to dance professionally in NYC or enroll in a college dance program.
Fast Facts
Dance idol: Wade Robson. "I like that he was a hip-hop dancer and then branched out doing other things. When he first did his stuff on 'So You Think You Can Dance,' some people thought it was too weird. But he kept doing it."
Dance crush: "Tony Testa is adorable. And Doug Caldwell— he's a cutie!"
Dance mentor: "Teddy Forance is my favorite dancer of all time. And Travis Wall is my mentor. He's brilliant."
3 words that describe your dance style: Athletic, musical, organic
3 words that describe you: Hard-working, fun-loving, persistent
Favorite dance step: "I like a good shimmy. It's part of my 'happy dance.' "
Favorite food: Sushi
When no one's looking I: "...do handstands. When I'm stressed, I like to be upside down."
Dream dance job: "Having my own company and creating my own choreography."
What People Are Saying about Alexa's Dancing
Sheryl Murakami: "She's so strong! She has presence and she's a clean dancer. She's got the style down and she's got something very special."
Sheila Barker: "I enjoyed watching Alexa allow the class to be a new journey of experiences. She really moved me at the end of class with her joy and commitment. She should allow herself to move with honesty from within."
Jamie Jackson: "She understood the groove in the body. Because she already gets that, she could really listen and interpret the music more. She shouldn't dance safe. When you're comfortable, you can go further."
Michael Anne Bailey, DS assistant editor: "Alexa is a firecracker. Her dancing is explosive and strong, and she knows how to draw you in. She stole the show in Sheryl Murakami's class with her unruly curls, bright red lipstick and cool confidence—I couldn't take my eyes off her!"
May. 26, 2017 03:47PM EST
Since the NYC premiere of Alexei Ratmansky's Whipped Cream at American Ballet Theatre's spring gala Monday night, the DS editors haven't stopped talking about its creepy-cute sets and costumes, created by artist Mark Ryden. Well, the obsession is about to get even crazier, because we just heard that Ryden's artwork for the ballet is now on display in not one, but TWO locations in NYC.
Keep reading...
Show less
May. 26, 2017 11:32AM EST
Self magazine
Keep reading...
Show less
May. 25, 2017 02:39PM EST
Joe Toreno
Keep reading...
Show less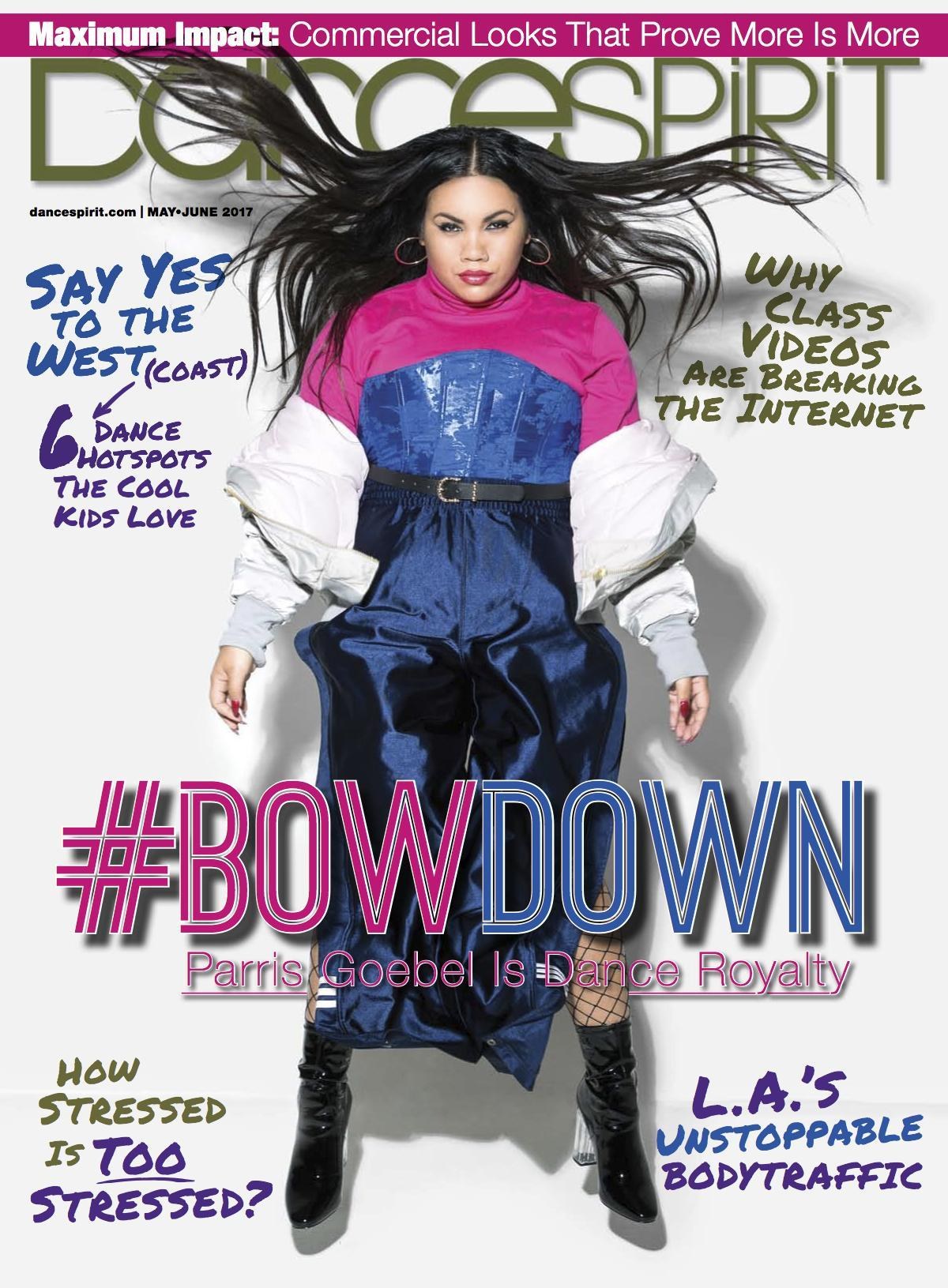 Get Dance Spirit in your inbox