"Dance Moms: All's Fair in Love and War" Recap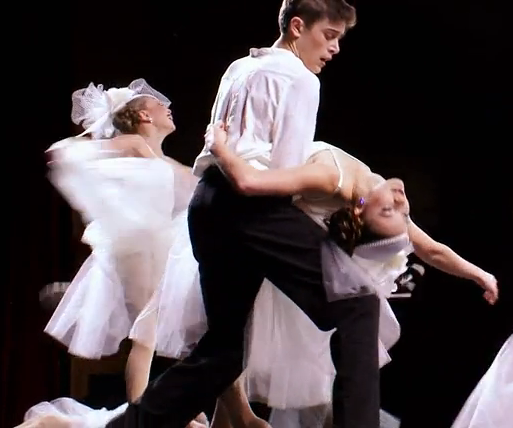 Brooke's dying. Nick's in love with her. And Brooke's daughter, Maddie, is wearing a wedding dress. That makes perfect sense, right?
Pyramid time! Maddie's on top, the Hylands are on the bottom and Chloe is still on probation. No surprises there. Onto the most AWKWARD and AWESOME moments from this week's show:
AWKWARD Abby goes speed dating. The moms decide Abby needs love, and surprisingly, Abby seems OK with this whole surprise attack. Abby says she wants a young George Clooney who speaks five languages and has great turnout, so at least her expectations are realistic. On her dates, Abby says several very inappropriate things to the gentlemen, and we never find out if she has a love match. Very disappointing.
AWESOME The group dance includes a boy! I love a little romance on this show (when Abby isn't involved). The boy is Nick. The girls are excited to see him, Brooke blushes, he says he wants Brooke to be the female lead, and I can't handle the cuteness. It reminds me of the uncomfortable date Abby forced Brooke to go on last season. But then we kind of drop that plot line, but now I'm hoping those two get married one day.
AWKWARD Speaking of plot lines, the group dance has the most confusing one on the planet: So Nick's character is secretly in love with Brooke's character who's dying. She asks him to take care of her daughter, played by Maddie. Plus, everyone else wishes Nick's character were their man. Why must this be so complex? In the end, the dance is very pretty, but I see none of the complicated plot Abby described.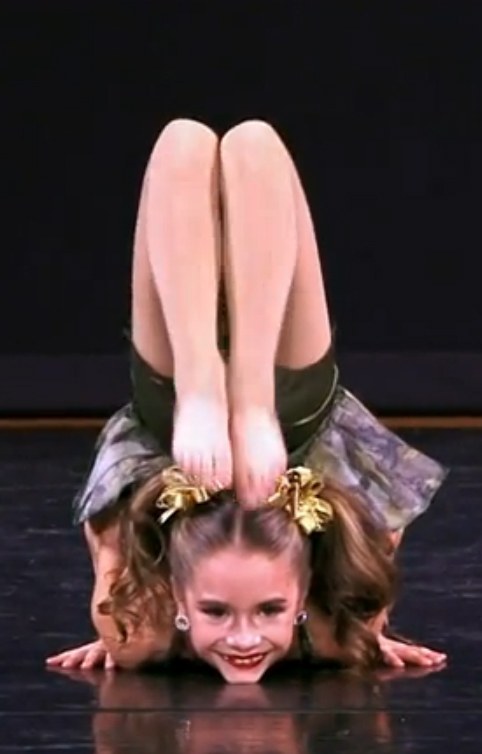 Angry girlfriend? Not so much. Cutest thing ever? Absolutely.
AWESOME Mackenzie's solo! "Love is War" has a detailed story, too (about a couple who fights), but it bothers me less this time because little Mac is just so darn cute. She doesn't look like an angry girlfriend, but she does include all my favorite Mackenzie staples: a shimmy, a kissy face and stellar gymnastics. I think she's nailed the platinum, but then she's awarded second place. Robbed.
AWKWARD Assigning these kids duets is practically asking for drama. Kendall and Nia's number, "Dig It," should be cute and fun. Instead, Mom Jill ticks everyone off by scheduling privates for Kendall behind Nia's back. And Nia has bronchitis or something, so Maddie secretly learns the routine, which is never a good idea. In the end, Kendall and Nia make it to the stage and the performance looks great, but they only get fifth place. Bummer.
AWESOME Maddie's solo. Normally I don't like to include Maddie on the awesome list, because she's always awesome, and her awesomeness doesn't surprise me anymore. But I feel sad for her that she got second (which might as well be last place as far as Abby's concerned). So Maddie, you were awesome. And, let's face it: Regardless of your standing as "the first loser," you'll probably be on top of the pyramid next week anyway.
Speaking of next week…Brace yourselves, because the episodes are about to get twice as long. That's right, two-hour episodes are coming up. Which means double the awkwardness and, hopefully, double the awesomeness.
Until then, let me know what you thought of this week's episode in the comments below.
Win It
Sep. 05, 2017 12:10PM EST
Photos by Erin Baiano
It's time to get your pirouette on! From September 5th to September 30th, we're hosting a contest to find out who's the best turner of them all.

Put together your most impressive turning combo. Post a video online. Share your turns with us and thousands of other dancers around the world. And if our editors think you're the top turner, you'll win a fabulous prize.
Keep reading...
Show less
All of 18-year-old Kaylin Maggard's dreams—from scoring the title of National Senior Outstanding Dancer at New York City Dance Alliance Nationals to winning the 2017 Dance Spirit Cover Model Search—are coming true. And to anyone who knows the gorgeous contemporary dancer, that's no surprise.
From the moment the Dance Spirit staff met Kaylin, it was obvious her humility and talent would take her far. Not only did she go full-out during the photo shoot and class at Broadway Dance Center, but she was always cheering on, laughing with, and supporting her fellow CMS contestants Haley Hartsfield and Michelle Quiner. During the voting period, the social media world was abuzz with praise for her work ethic, positive attitude, and generosity.
Since her CMS trip to NYC, Kaylin's moved from her hometown of Columbia, MO, to the Big Apple for her freshman year at Juilliard, and is busy getting acquainted with the city. As for the future? She's taking it one opportunity at a time, but something tells us we'll be seeing this contemporary queen reach new heights every year.
Keep reading...
Show less
J.Crew's putting a whole new spin on its brand —literally. The popular clothing line's inspired ad campaign has a group of cute male models showing off their best moves in a series of playful dance battles. When we saw one of those models throw down the gauntlet with a rather impressive series of chaîné turns, we knew he had to be a trained dancer, and we were right: He's former New York City Ballet corps member Joshua Thew. Dancer and model Smith Reesie also shows off in a seriously impressive freestyle.
Keep reading...
Show less
Lindsey Stirling and Mark Ballas in the Season 25 premiere of "Dancing with the Stars" (Eric McCandless/ABC)
It's fall! The leaves are changing, everything everywhere is pumpkin-spice flavored—and "Dancing with the Stars" is back on the air. For the 25th time. Season TWENTY-FIVE, y'all: Here we go.
Keep reading...
Show less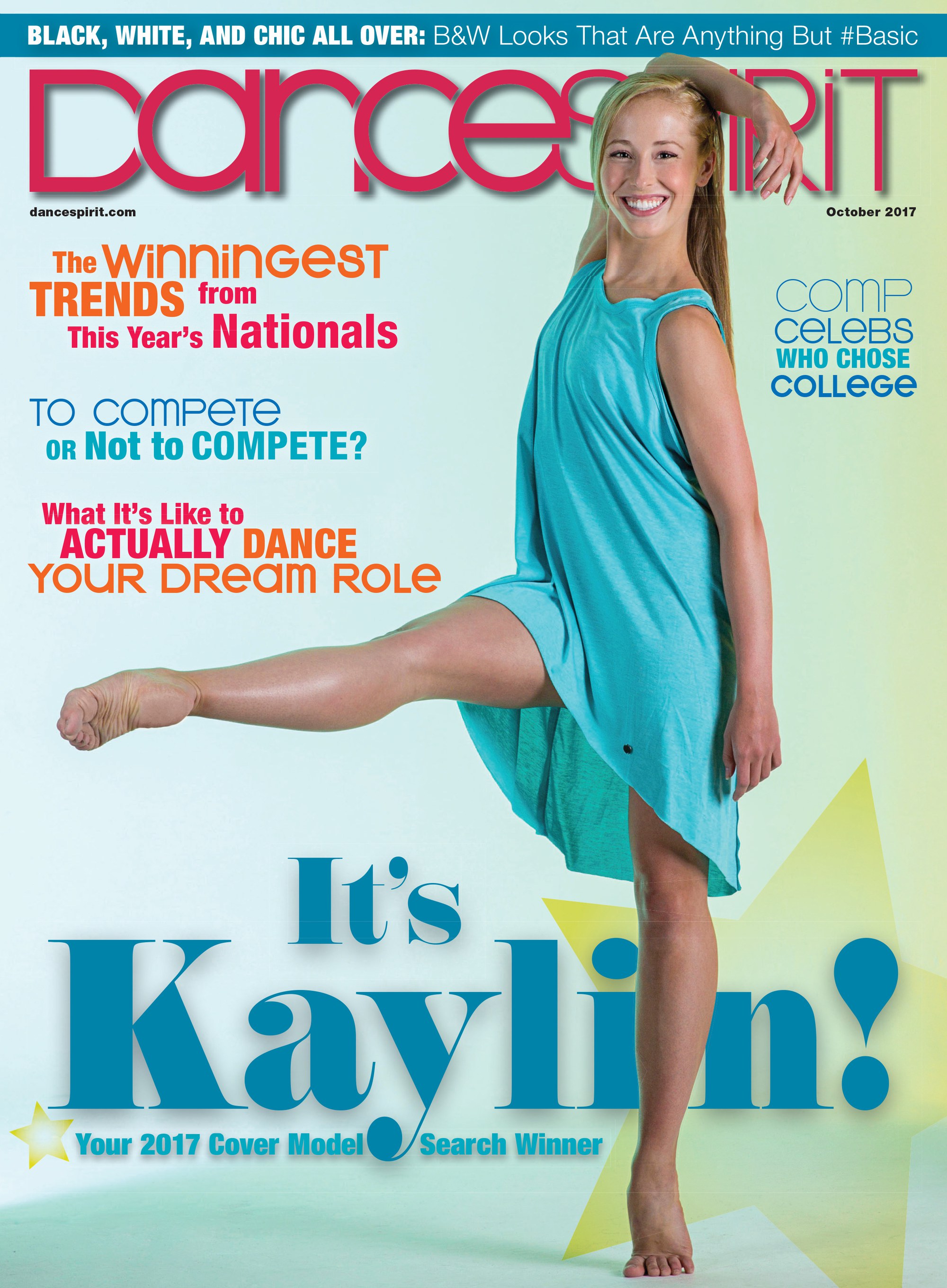 Get Dance Spirit in your inbox