"Dance Moms: An Apple a Day Keeps Abby Away" Recap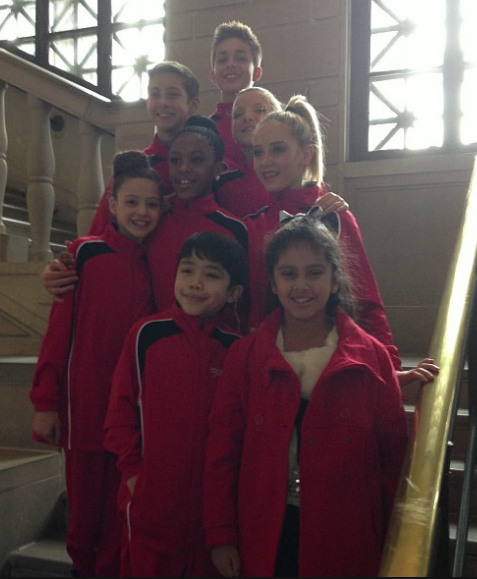 Some familiar faces in this crowd...just not the ones I wanted to see for an entire episode.
How do I love "Dance Moms"? Let me count the ways... Chloe, Maddie, Paige, Brooke, Nia, Kendall, Mackenzie. Oh, you know, just the 7 characters that weren't even in this week's episode of the show. Yep! That's right. No pyramid. No solos. No groups. Nothing. Are you KIDDING me?!?
Week after week, I'm frustrated with the focus on Mama Drama versus actual dancing, but considering the show is called "Dance Moms," I really can't complain. But after seeing tonight's episode, I'd gladly sit through endless footage of screaming in the ALDC observation mezzanine.
Set and focused entirely on the Apple Cores,  "An Apple a Day Keeps Abby Away" followed the plotline of yet another hand-picked team, lead by none other than Cathy and her new sidekick, esteemed choreographer Anthony Burrell. If Lifetime is trying to teach us the age-old lesson of "you don't know what you've got 'till it's gone," they're seriously nailing it. With no more than a taunting glimpse inside the ALDC, I felt a major void during this week's episode, so unconventional that it can't even be categorized into awkward and awesome. Here's a rundown of the hour's top shocking and questionable moments.
Is this "Dance Moms" or "Abby's Ultimate Dance Competition"?  With Abby hunting for studio space in L.A. (is that really going to happen? I'm not sure my heart could take it), we got to see some behind-the-scenes footage of the upcoming season of "AUDC." Undeniably a fan of any and all things Abby Lee, I'm eagerly anticipating the show's second season…but not at the expense of my beloved "Dance Moms." Between these sneak peeks and Cathy's utilization of both Zack and Hadley from "AUDC"'s first season, I honestly don't know what I'm watching anymore. On the positive side, it was great to see the two performing Burrell's choreography, both in the group number and individual solos. They're stronger every time we see them!
The (second) return of Kaya and Nicaya. Yeah, the mother who calls herself "Black Patsy," inspired by Patsy Ramsey, who is famous for being an overbearing, psychotic stage mother. If that's not enough to deter you, Kaya's uninhibited yelling, name calling and overall aggression earlier this season probably put you off. Don't worry, Cathy personally recruits the pair and invites them to represent her own studio. Great! Can't wait to see ya!
The moms unite. Aside from the brief, nondescript clips of the ALDC girls rehearsing a piece we never saw, the only taste of familiarity in this episode were scenes with the moms we know and love. And…they were getting along! And bonding! What a relief. While toasting to Abby's absence over a festive lunch and gossiping about the possible studio move, the moms seemed to be enjoying each other's company (even Kristie!). After discovering Jill's sneaky spy skills in last week's episode, Abby gives her the task of rounding up the troops and heading to the competition to see what Cathy and her new team have to show for themselves. Jill quickly complies, and follows through until the very end (but not without throwing a few insults in the green room.)
To sum it up, this week's episode was a different program entirely. On the bright side, it's great to see how the "AUDC" dancers, Apple Cores and new recruits have improved, giving the dancers and studios exposure on a primetime national platform.
Next week, it's more Candy Apples with a side of "AUDC"—but this time, we at least see a solo from Maddie, who's awarded a special guest performance. I can't say I expect this to go over well among the moms, but I'll welcome the drama if it means seeing the familiar faces we know and love.
Quote of the Week:
"Cathy will enter herself in the open solo category and dance her own dance if it means competing against us." —Mom Christi (Next week on "Dance Moms"…)
Much of Janelle Ginestra's career has been about helping others shine. She's dedicated herself to supporting and cheerleading her partner, WilldaBeast Adams; the emerging talents in their dance company, ImmaBEAST; and the countless dancers she inspires at master classes and conventions. Her YouTube channel has become a launching pad for young talents like "Fraternal Twins" Larsen Thompson and Taylor Hatala, thanks to viral videos featuring Ginestra's creative vision.
But Ginestra's a skyrocketing success in her own right—an in-demand choreographer, a social media influencer, and a dance entrepreneur, building a legacy one eight-count at a time. It's time for her turn in the spotlight. And she's more than ready. "I want to be a legend in whatever I do," she says. We'd argue that she already is.
Keep reading...
Show less
For more on choosing whether to compete or not, click here.
I started dance classes at a young age. By the time I was 3, I was training at The Dance Club, and I grew up there. I started with the basics—ballet and jazz—and eventually added tap, tumbling, contemporary, and hip hop.
Early on, I did compete. I remember my first time: I did a trio at a small local competition, and it got first place. The trophy was as tall as I was, and I loved it. I attended conventions as a mini, and had the opportunity to take classes from Travis Wall, Sonya Tayeh, Andy Pellick, and Joey Dowling-Fakhrieh. There was so much variety—I was in awe.
Keep reading...
Show less
For more on choosing whether to compete or not, click here.
My mom was a dancer growing up, and she went on to become a dance teacher, so I've really grown up in the studio. I started classes when I was 2, and by the time I was 9, I was training at The Dance Club and knew I wanted to dedicate all my time to dance.
Keep reading...
Show less
Win It
Oct. 13, 2017 04:31PM EST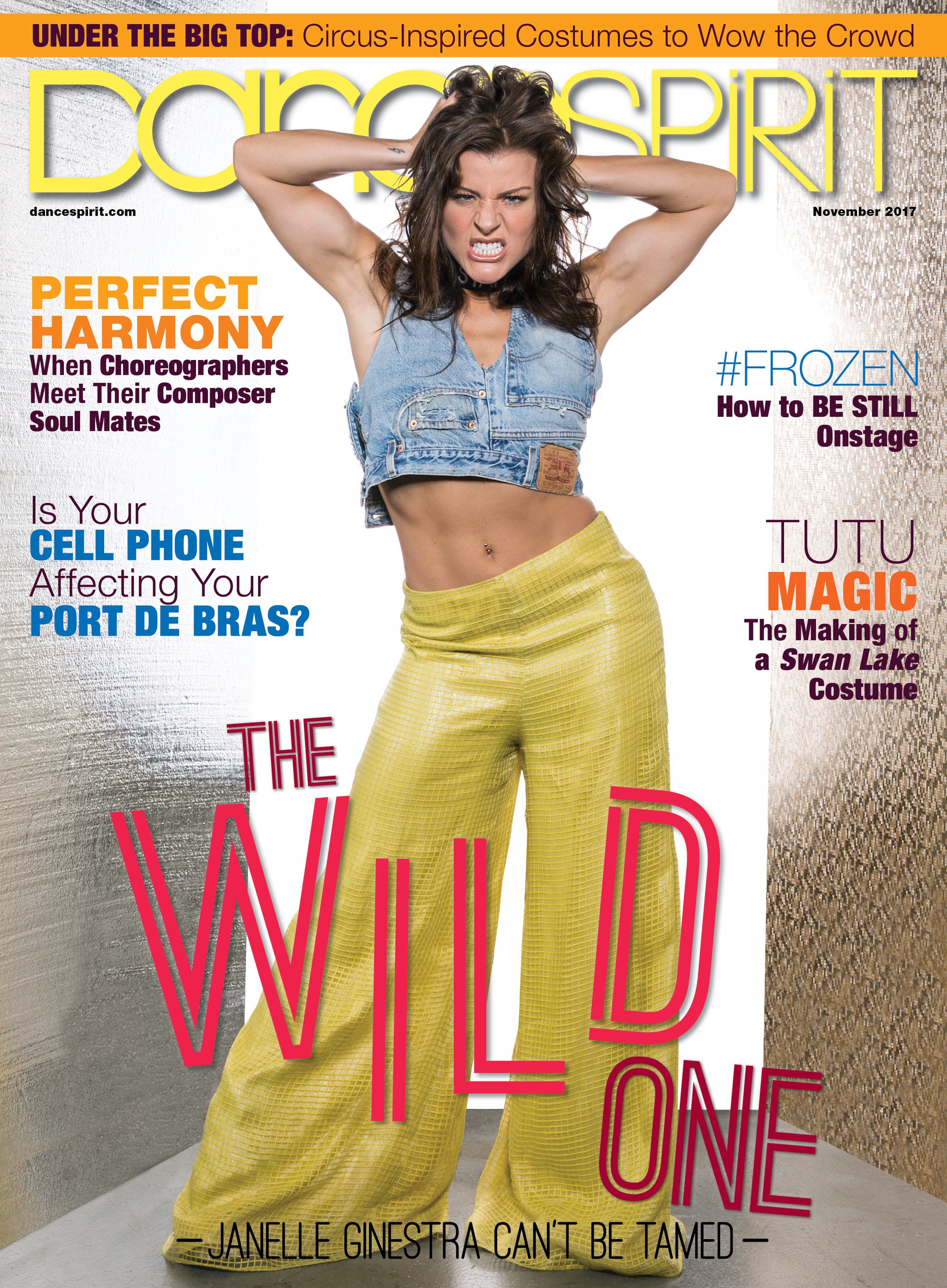 Get Dance Spirit in your inbox