"Dance Moms: Boys Are Cuties, Girls Have Cooties" Recap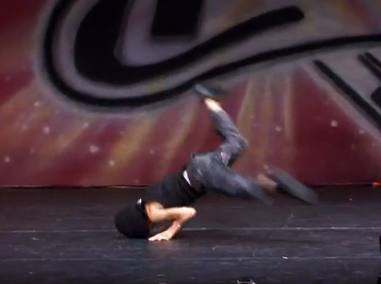 What happened on this week's episode of "Dance Moms"? As expected, it was an emotional rollercoaster. Here are my top three AWESOME and AWKWARD moments from the show.
AWKWARD As usual, pyramid time tops the awkward list. We knew things would be bad after the team landed in fourth place last week. First of all, Maddie and Mackenzie are both on the bottom. This has never happened in "Dance Moms" history, and I'm just shocked Mom Melissa's head didn't explode. Obviously, Paige and Nia join them in the last row. Then come Kendall and Chloe in the middle. But who's on top? Brooke? Sophia? Drum roll please…. It's nobody. So Brooke's not on the team but she still gets to dance, and we're apparently ignoring the fact that Sophia ever existed at all. This all makes perfect sense.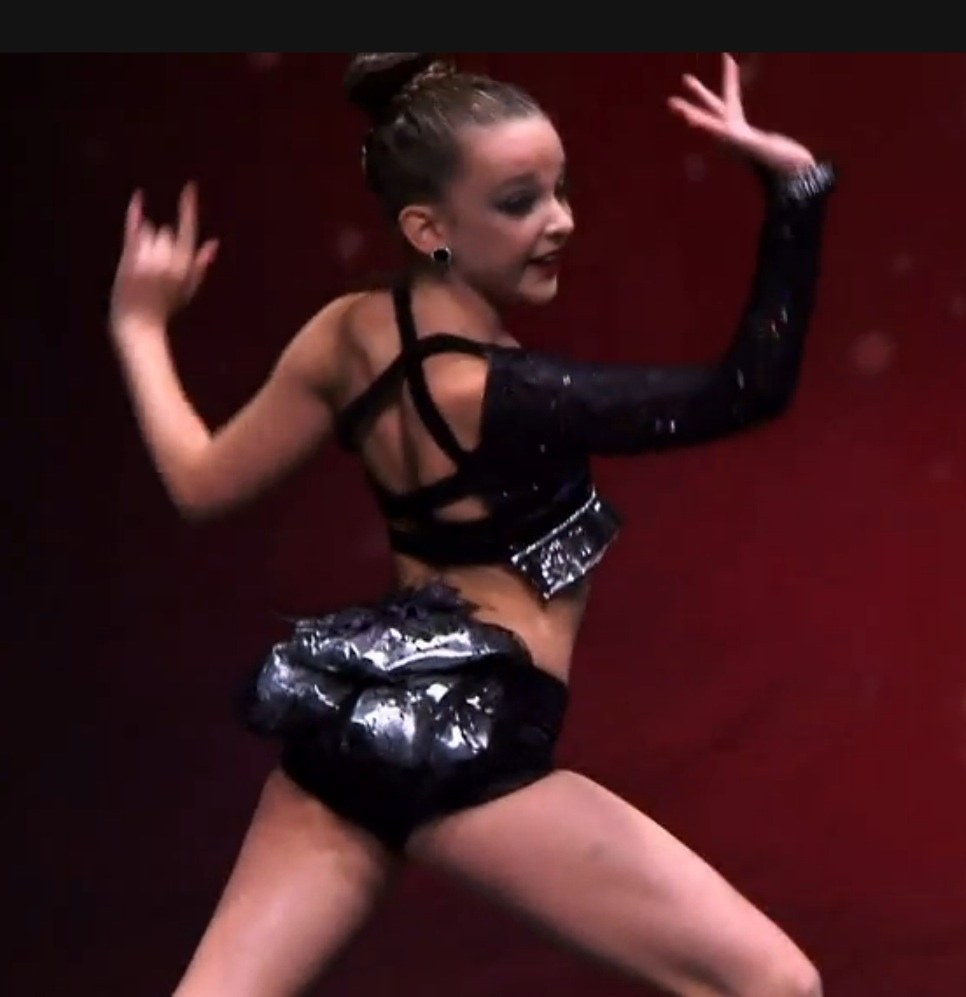 AWESOME Kendall saves the day! Normally I'd be annoyed that Mom Jill is going out of her way to suck up to Abby (and Abby's dog), but compared to the old, horrible Jill, I'll take it. Sure, there's an annoying moment involving costumes (AKA Jill tries to get the moms to abandon ship again and they all ignore her. Then, I laugh.), but it blows over pretty quickly. And Kendall kills it onstage! Her costume is sassy, her acting is spot-on and her technique is surprisingly good. Looks like somebody's been going to class. She beats out superstar Chloe for third place, and even Abby's impressed. Now that's what I call making a comeback.
AWKWARD The other solos. Nia does a lyrical routine, because Nia's so good at lyrical. Wait, nope. Come on, Abby. Give her something fun! Then Chloe rubs some dirt on her face to be a rag doll. Not her best. Still, I expect the judges will at least like them a little. What?! They didn't even place!? This is crazy pants.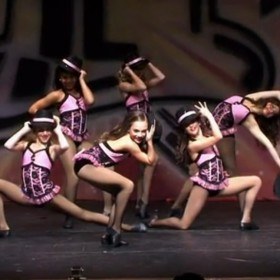 AWESOME This group number showcases exactly the kind of choreography that makes me love Abby. It's cute. It's fun. It has a prop that makes it near impossible. "Drop your hat and you're off the team," warns Abby. And we know she's serious. The day of competition arrives and I've never been so nervous to watch these girls perform. Please don't drop a hat. Please don't drop a hat. Please don't drop a hat. OK, moment of truth: Chloe drops a hat. Uh oh. Will Abby care that she handled it really well? Will they still win? Chloe and Mom Christi aren't about to wait around to find out, and they're out the door within seconds of Abby erupting backstage. Things get even more awkward when Christi yells at all the fans in the hallway. The big question is: Will they be back next week?
AWKWARD Ugh, the Candy Apples are back. Cathy does a silly half-pyramid with "her" new all-boys team. Let's get one thing straight: Cathy did not train these boys. Cathy did not choreograph this dance. Cathy is the worst. She should not be allowed to take credit for how awesome they are.
AWESOME "Cathy's" new all-boys team. I really, really wanted to hate them. But when you handpick four of the best boys from across the country, I guess they turn out to be pretty awesome. So who are they? We remember Zack, 13, from "Abby's Ultimate Dance Competition." He has amazing technique and is super sweet. I hope Cathy doesn't ruin him. We've also seen Jalen, 11, before, on "Ellen" and as a member of Super Cr3w from "America's Best Dance Crew." And Gino, you look familiar, too! Yup, we saw you on "America's Got Talent." Brandon, 13, is insanely well trained and has even snagged awards at Youth America Grand Prix. Not surprisingly, the crowd goes wild when these boys hit the stage. Not fair.
So what are the results? One tenth of a point separates the two teams—and Abby wins!!! Hooray! Hopefully she'll be in better spirits next week. Tune in to find out and check back here for another recap. In the meantime, let me know your thoughts in the comments!
Win It
Sep. 05, 2017 12:10PM EST
Photos by Erin Baiano
It's time to get your pirouette on! From September 5th to September 30th, we're hosting a contest to find out who's the best turner of them all.

Put together your most impressive turning combo. Post a video online. Share your turns with us and thousands of other dancers around the world. And if our editors think you're the top turner, you'll win a fabulous prize.
Keep reading...
Show less
All of 18-year-old Kaylin Maggard's dreams—from scoring the title of National Senior Outstanding Dancer at New York City Dance Alliance Nationals to winning the 2017 Dance Spirit Cover Model Search—are coming true. And to anyone who knows the gorgeous contemporary dancer, that's no surprise.
From the moment the Dance Spirit staff met Kaylin, it was obvious her humility and talent would take her far. Not only did she go full-out during the photo shoot and class at Broadway Dance Center, but she was always cheering on, laughing with, and supporting her fellow CMS contestants Haley Hartsfield and Michelle Quiner. During the voting period, the social media world was abuzz with praise for her work ethic, positive attitude, and generosity.
Since her CMS trip to NYC, Kaylin's moved from her hometown of Columbia, MO, to the Big Apple for her freshman year at Juilliard, and is busy getting acquainted with the city. As for the future? She's taking it one opportunity at a time, but something tells us we'll be seeing this contemporary queen reach new heights every year.
Keep reading...
Show less
J.Crew's putting a whole new spin on its brand —literally. The popular clothing line's inspired ad campaign has a group of cute male models showing off their best moves in a series of playful dance battles. When we saw one of those models throw down the gauntlet with a rather impressive series of chaîné turns, we knew he had to be a trained dancer, and we were right: He's former New York City Ballet corps member Joshua Thew. Dancer and model Smith Reesie also shows off in a seriously impressive freestyle.
Keep reading...
Show less
Lindsey Stirling and Mark Ballas in the Season 25 premiere of "Dancing with the Stars" (Eric McCandless/ABC)
It's fall! The leaves are changing, everything everywhere is pumpkin-spice flavored—and "Dancing with the Stars" is back on the air. For the 25th time. Season TWENTY-FIVE, y'all: Here we go.
Keep reading...
Show less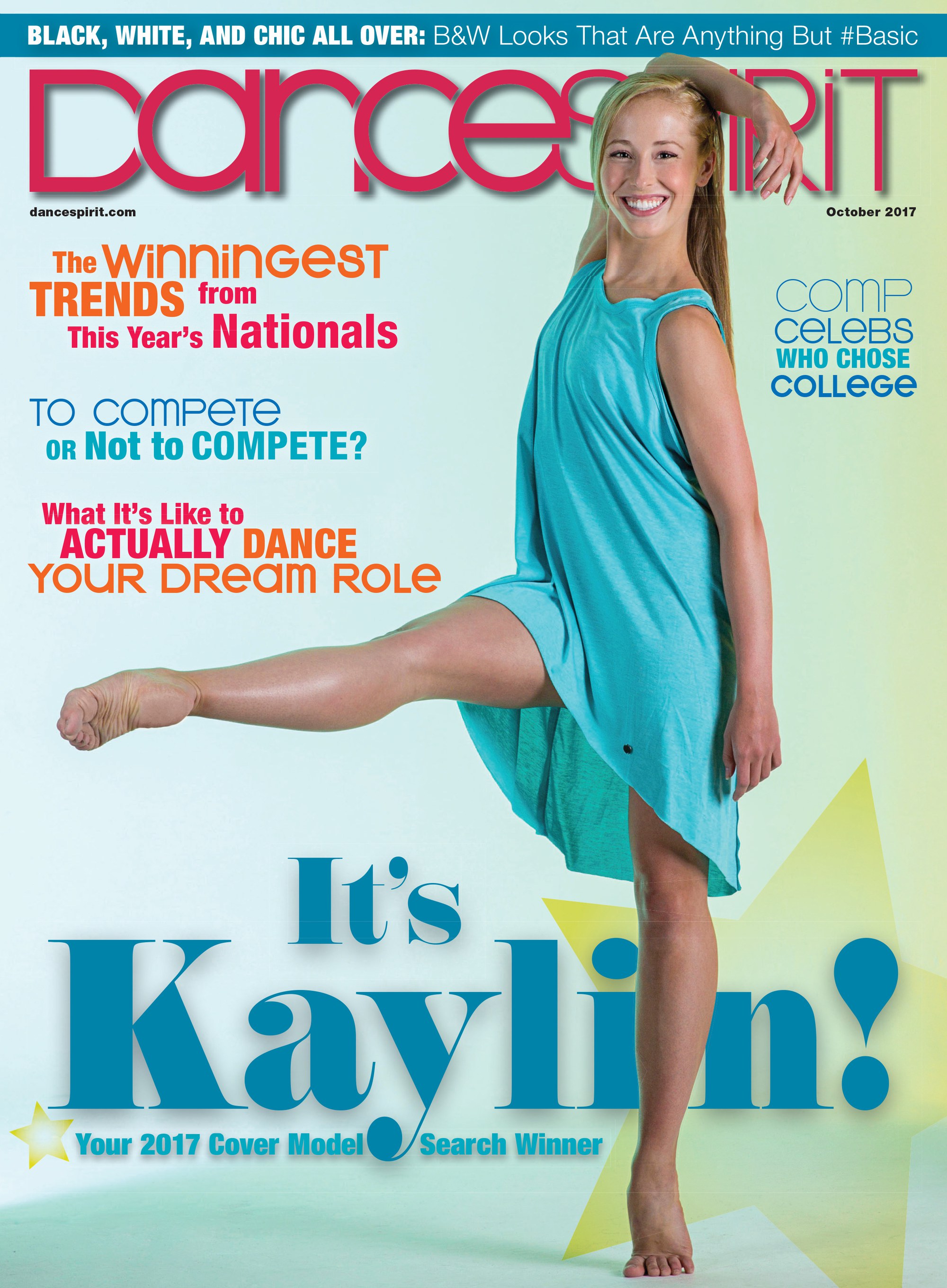 Get Dance Spirit in your inbox