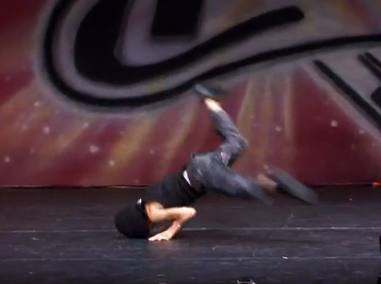 What happened on this week's episode of "Dance Moms"? As expected, it was an emotional rollercoaster. Here are my top three AWESOME and AWKWARD moments from the show.
AWKWARD As usual, pyramid time tops the awkward list. We knew things would be bad after the team landed in fourth place last week. First of all, Maddie and Mackenzie are both on the bottom. This has never happened in "Dance Moms" history, and I'm just shocked Mom Melissa's head didn't explode. Obviously, Paige and Nia join them in the last row. Then come Kendall and Chloe in the middle. But who's on top? Brooke? Sophia? Drum roll please…. It's nobody. So Brooke's not on the team but she still gets to dance, and we're apparently ignoring the fact that Sophia ever existed at all. This all makes perfect sense.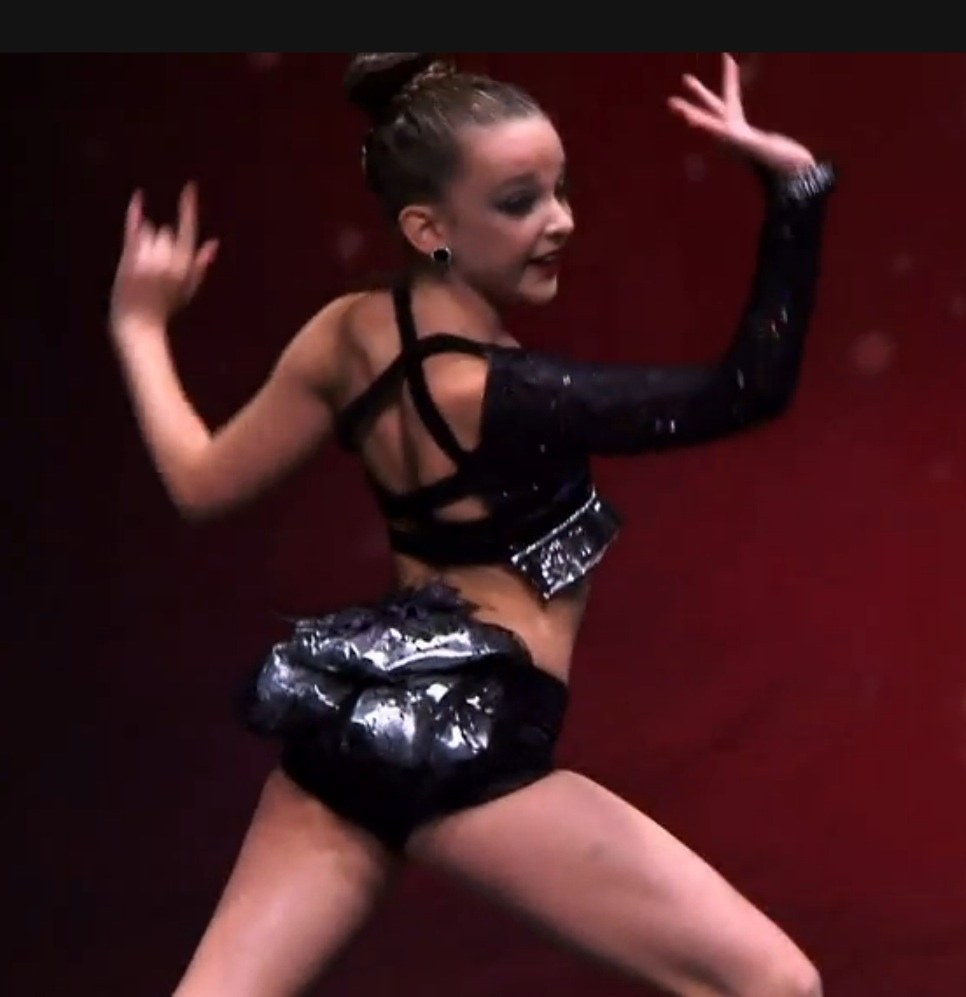 AWESOME Kendall saves the day! Normally I'd be annoyed that Mom Jill is going out of her way to suck up to Abby (and Abby's dog), but compared to the old, horrible Jill, I'll take it. Sure, there's an annoying moment involving costumes (AKA Jill tries to get the moms to abandon ship again and they all ignore her. Then, I laugh.), but it blows over pretty quickly. And Kendall kills it onstage! Her costume is sassy, her acting is spot-on and her technique is surprisingly good. Looks like somebody's been going to class. She beats out superstar Chloe for third place, and even Abby's impressed. Now that's what I call making a comeback.
AWKWARD The other solos. Nia does a lyrical routine, because Nia's so good at lyrical. Wait, nope. Come on, Abby. Give her something fun! Then Chloe rubs some dirt on her face to be a rag doll. Not her best. Still, I expect the judges will at least like them a little. What?! They didn't even place!? This is crazy pants.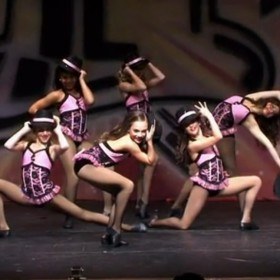 AWESOME This group number showcases exactly the kind of choreography that makes me love Abby. It's cute. It's fun. It has a prop that makes it near impossible. "Drop your hat and you're off the team," warns Abby. And we know she's serious. The day of competition arrives and I've never been so nervous to watch these girls perform. Please don't drop a hat. Please don't drop a hat. Please don't drop a hat. OK, moment of truth: Chloe drops a hat. Uh oh. Will Abby care that she handled it really well? Will they still win? Chloe and Mom Christi aren't about to wait around to find out, and they're out the door within seconds of Abby erupting backstage. Things get even more awkward when Christi yells at all the fans in the hallway. The big question is: Will they be back next week?
AWKWARD Ugh, the Candy Apples are back. Cathy does a silly half-pyramid with "her" new all-boys team. Let's get one thing straight: Cathy did not train these boys. Cathy did not choreograph this dance. Cathy is the worst. She should not be allowed to take credit for how awesome they are.
AWESOME "Cathy's" new all-boys team. I really, really wanted to hate them. But when you handpick four of the best boys from across the country, I guess they turn out to be pretty awesome. So who are they? We remember Zack, 13, from "Abby's Ultimate Dance Competition." He has amazing technique and is super sweet. I hope Cathy doesn't ruin him. We've also seen Jalen, 11, before, on "Ellen" and as a member of Super Cr3w from "America's Best Dance Crew." And Gino, you look familiar, too! Yup, we saw you on "America's Got Talent." Brandon, 13, is insanely well trained and has even snagged awards at Youth America Grand Prix. Not surprisingly, the crowd goes wild when these boys hit the stage. Not fair.
So what are the results? One tenth of a point separates the two teams—and Abby wins!!! Hooray! Hopefully she'll be in better spirits next week. Tune in to find out and check back here for another recap. In the meantime, let me know your thoughts in the comments!
Photo by ABC/Eric McCandless
And that's a wrap on "Dancing with the Stars" Season 24, ladies and gents! It's certainly been one for the books. From injuries to shocking eliminations, let's just say Season 24 has had its emotional ups and downs. But despite all that, the season made for some seriously phenom dancing and some killer performances. And as usual, we've loved watching every second of those cha chas, foxtrots, and waltzes.
Let's get right to the exciting stuff, though: Last night's winning couple of "Dancing with the Stars" is...
Keep reading...
Show less
May. 23, 2017 01:11PM EST
Via @quinn_starner on Instagram
Nearly 80,000 dance-loving Instagram followers can't be wrong: Quinn Starner is one to watch. And what's just as impressive as the 15-year-old's rabid online following is her ever-growing list of competition accolades. Quinn, who trains at Indiana Ballet Conservatory and Stars Dance Company, been named first runner-up at The Dance Awards for two years in a row (as a junior and a teen); was the 2016 West Coast Dance Explosion Teen National Champion; earned first place in contemporary and third place in the classical division at Youth America Grand Prix Regionals in Pittsburgh last year; has won the Grand Prix Award at ADC|IBC; and was a gold medalist at World Ballet Art Competition Grand Prix. Plus, she made it to the Academy round on last year's "So You Think You Can Dance: The Next Generation," and has performed as Clara in the Radio City Christmas Spectacular. Here's what Quinn has to say about her favorite songs, teachers, and career highlights.
Keep reading...
Show less
May. 23, 2017 02:34PM EST
NBC
Want a chance to get personally involved in the HOTLY anticipated TV show "World of Dance"? Of course you do. That's why J. Lo. and the rest of the "WOD" team have launched an interactive version of the upcoming NBC series that lets Snapchatters get in on the action.
Keep reading...
Show less
May. 22, 2017 02:07PM EST
On Saturday morning, Russell Horning—aka 15-year-old Instagram king @i_got_barzz—was already kind of famous. His admittedly bad but weirdly mesmerizing dance videos had earned him shoutouts from the likes of Rihanna (and dance tributes from the likes of Josh Killacky).
But by Sunday morning? By Sunday morning, Russell Got Barzz had reached an entirely different level of memedom. Because Katy Perry tapped the teen—signature backpack and all—to perform "Swish Swish" with her on "Saturday Night Live." And the internet lost its darn mind.
Keep reading...
Show less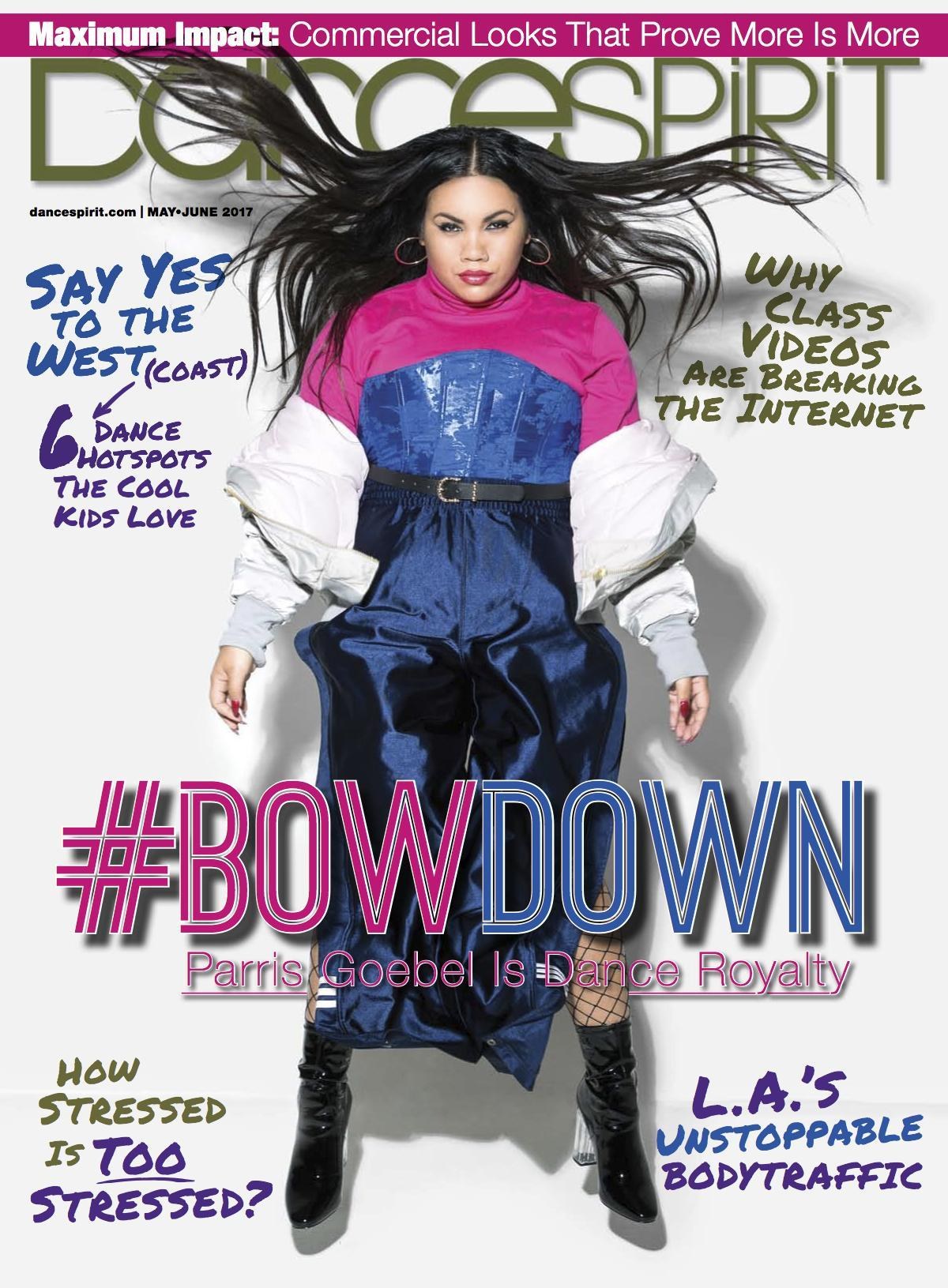 Get Dance Spirit in your inbox