"Dance Moms: Break a Leg" Recap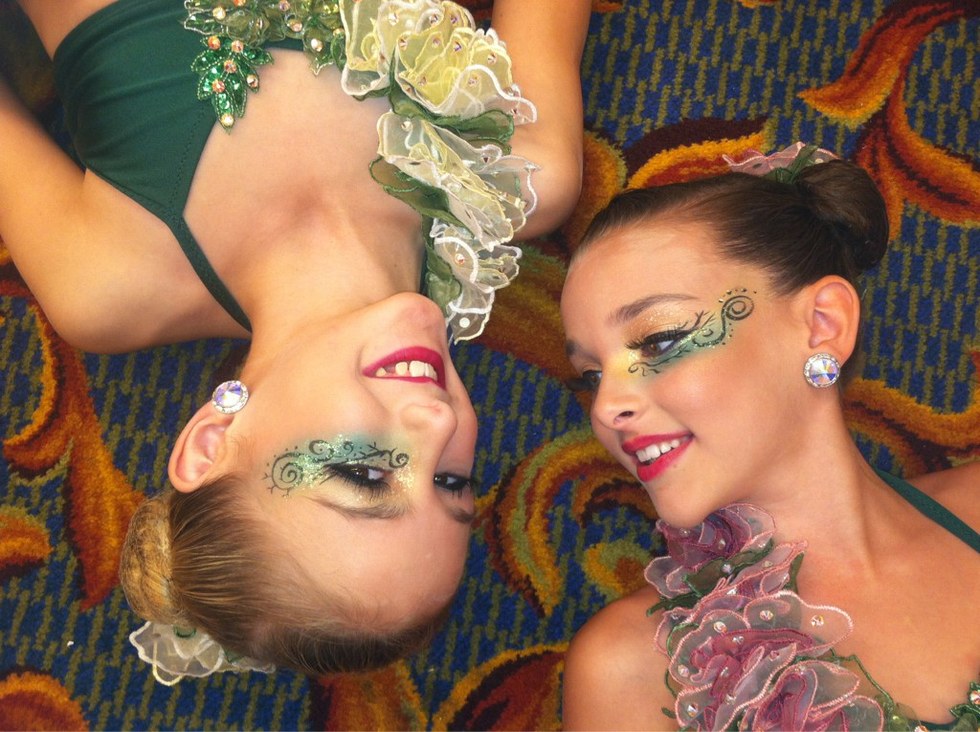 Thank goodness, "Dance Moms" is back after their week off. And for this episode the team headed to Philadelphia to compete at Starbound. Of course, it was chock full of drama and dancing. Let my top five moments begin:
5. Chloe and Paige got a duet, which apparently they really wanted (although we've never heard anything about it). But then, shocker of shockers, Paige has a broken foot after her debacle last week. What does that mean? Mom Jill sniffs out an open spot, and (bam!) she's there, Kendall in tow. As much as I sometimes want to drop heavy objects on her mother's head, Kendall is really sweet, and it was a nice challenge for her to dance alongside Chloe. They deserved that first place win.
4. Maddie had to miss rehearsal to film her part on "Drop Dead Diva." The tension was high: Would she remember to rehearse Abby's choreography? Would she still be able to perform her solo and come out on top? Obviously, Maddie had no problem multitasking because she's the bomb. Her solo was typical Maddie—it was pretty, emotional, had lots of turns, and she ended lying down. She won Top Junior Soloist. No surprises there.
3. The group number, Allouette, incorporated "more ballet technique," which I must say, is severely lacking from a lot of these girls' repertoire. Showing that to the judges may not have been the wisest decision. But their awesome French costumes were so cute that I barely noticed their lack of turnout. That Abby is one tricky lady. First place, baby.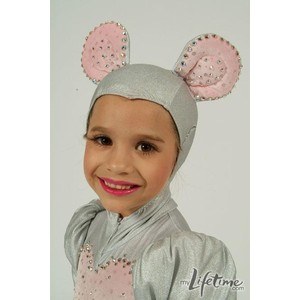 2. I was actually on mom Kelly's side when she pulled Brooke's routine despite Abby getting really mad about it. After all, the girl's back was in so much pain that she couldn't breathe! Ten points for the moms! Oh wait, remember when mom Kelly didn't know who Anne Frank was? Points revoked.
1. It would be hard for a solo by Mackenzie to not make it into my top five. But then, in addition to just being her adorable self, she absolutely killed her routine. "My dance is called Do You Love It?" she says. "I know I love it!" Cuteness overload. Second place?! This girl was robbed.
Tune in next week for more "Dance Moms" madness, and don't forget to let me know what you thought of this week's episode.
Jun. 15, 2017 02:00PM EST
From left: Haley Hartsfield, Kaylin Maggard, and Michelle Quiner (photos by Erin Baiano)
Congratulations to Dance Spirit's 2017 Cover Model Search finalists: Haley Hartsfield, Kaylin Maggard and Michelle Quiner! One of them will win a spot on Dance Spirit's October 2016 cover. Learn more about the dancers on their profile pages, and then vote for your favorite below.
We also want you to get social! We'll be factoring social media likes and shares into our final tallies. Be sure to show your favorite finalist some love on Facebook, Instagram, and Twitter, sharing their profile pages and using the hashtag #DanceSpiritCMS.
Keep reading...
Show less
An outfit that makes you feel confident on the convention floor is always a "do" (via Break the Floor Productions)
Attention, ladies and gentlemen: We've officially hit Nationals season! And that means it's time to dig through those closets to find the perfect clothes to get you noticed during convention classes. The task can feel totally overwhelming—but we're here to help. Follow our guidelines, and you'll be rocking the dance floor with Travis Wall and making Stacey Tookey yell "GORGEOUS!" in no time.
Keep reading...
Show less
Royal Flux performing on "World of Dance" (NBC)
Oh man. This is getting ROUGH.
Last night marked the second round of head-to-head duels on "World of Dance." Once again, we were feeling real pity for the judges—and it takes a lot for us to pity J. Lo—because we've reached a point in the competition where there aren't any clear winners. Everyone's insanely good. And yesterday's showdowns paired acts that were so unalike, comparing them felt a little unfair.
So, who emerged from these cruel duels victorious?
Keep reading...
Show less


Get Dance Spirit in your inbox