"Dance Moms: Maddie Has a Secret" Recap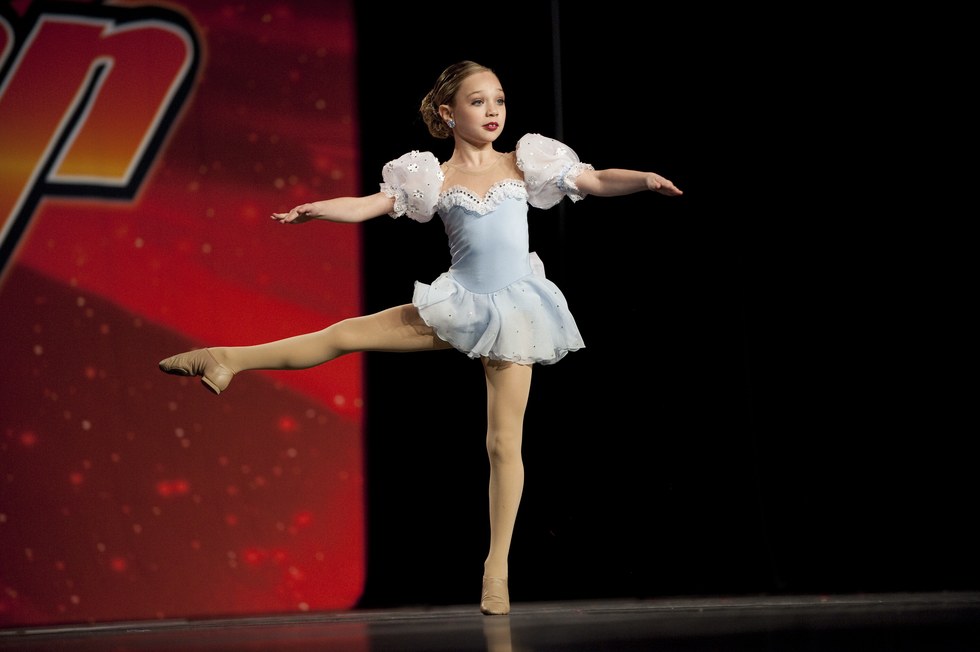 The drama's certainly heating up on Dance Moms. Last week, we had rumors of Maddie cheating, and the week before, two dancers pulled their solos. But this week topped all that: There was scheming, there was lying, there was even a broken bone! (OK, it was only a finger.) What were my top five moments? Read on to find out.
5. There's no better way to start off an episode than hearing that Mackenzie's on top of the pyramid! Of course, she's been on top of my pyramid for weeks. Abby just took a little longer to catch on. This means she gets to do the "big girl dance." Yippee!
4. Brooke shows amazing maturity in asking Abby to skip the competition to go to her first ever formal dance—the Eighth Grade Farewell Dance. Not only does Abby handle it very well, but then it was so great to see Brooke trying on dresses, posing for photos and just being a teenager. It's easy to get caught up in dancing 24/7, but it's important not to miss the milestones along the way.
3. As we've heard countless times, everyone's replaceable. Enter Payton. We hear that this 14-year-old has been bullying the younger girls, and then she's cast as the huntress in a Hunger Games-like group routine. I see what you did there, Abby. She may have learned a little from the last time she embarrassed herself on national television by being bratty, but I'm still concerned about these bullying rumors. Her painted on abs were killer, though.
2. The group number ended up being pretty awesome. It's the Hunger Games—how could they go wrong? As Nia's mom Holly says, "Abby does weird well. The weirder the better."
1. Maddie's double competition heist! Since this competition was so huge, it was happening at two locations. And who better to snatch both Junior Miss Starpower titles than superstar Maddie? Oh Abby, you're so sneaky. After some secret rehearsing, some sprinting from one venue to the next, and some excellent acting (What? I'm going to do a second solo?!) from everyone involved, she actually pulls it off! Two crowns, baby! Seriously, what a phenomenal performer. While I'm not a fan of how the grown ups acted, you've gotta be proud of the way this kid can dance.
What was your favorite moment? Let me know, and don't forget to check back here after every new episode for a recap.
Much of Janelle Ginestra's career has been about helping others shine. She's dedicated herself to supporting and cheerleading her partner, WilldaBeast Adams; the emerging talents in their dance company, ImmaBEAST; and the countless dancers she inspires at master classes and conventions. Her YouTube channel has become a launching pad for young talents like "Fraternal Twins" Larsen Thompson and Taylor Hatala, thanks to viral videos featuring Ginestra's creative vision.
But Ginestra's a skyrocketing success in her own right—an in-demand choreographer, a social media influencer, and a dance entrepreneur, building a legacy one eight-count at a time. It's time for her turn in the spotlight. And she's more than ready. "I want to be a legend in whatever I do," she says. We'd argue that she already is.
Keep reading...
Show less
Win It
Oct. 13, 2017 04:31PM EST
When a choreographer finds a composer whose music truly inspires her, it can feel like a match made in dance heaven. Some choreographers work with the same composers so frequently that they become known for their partnerships. New York City Ballet soloist and resident choreographer Justin Peck, for example, has tapped composer Sufjan Stevens numerous times (last spring, the two premiered The Decalogue at NYCB, to rave reviews); L.A. Dance Project's Benjamin Millepied's working relationship with composer Nico Muhly has spanned a decade and two continents; and when tap dancer Michelle Dorrance premiered the first-ever Works & Process Rotunda Project, a site-specific work for New York City's Guggenheim Museum, last year, percussionist Nicholas Van Young was by her side as an equal partner. Successful collaborations require compatibility between artists, direct and honest communication, and flexible, open minds. But when the stars align, working with a composer can be extremely rewarding.
Keep reading...
Show less
(From left) Nia Sioux, Kendall Vertes, Chloe Lukasiak, and Kalani Hilliker (via @chloelukasiak)
Keep reading...
Show less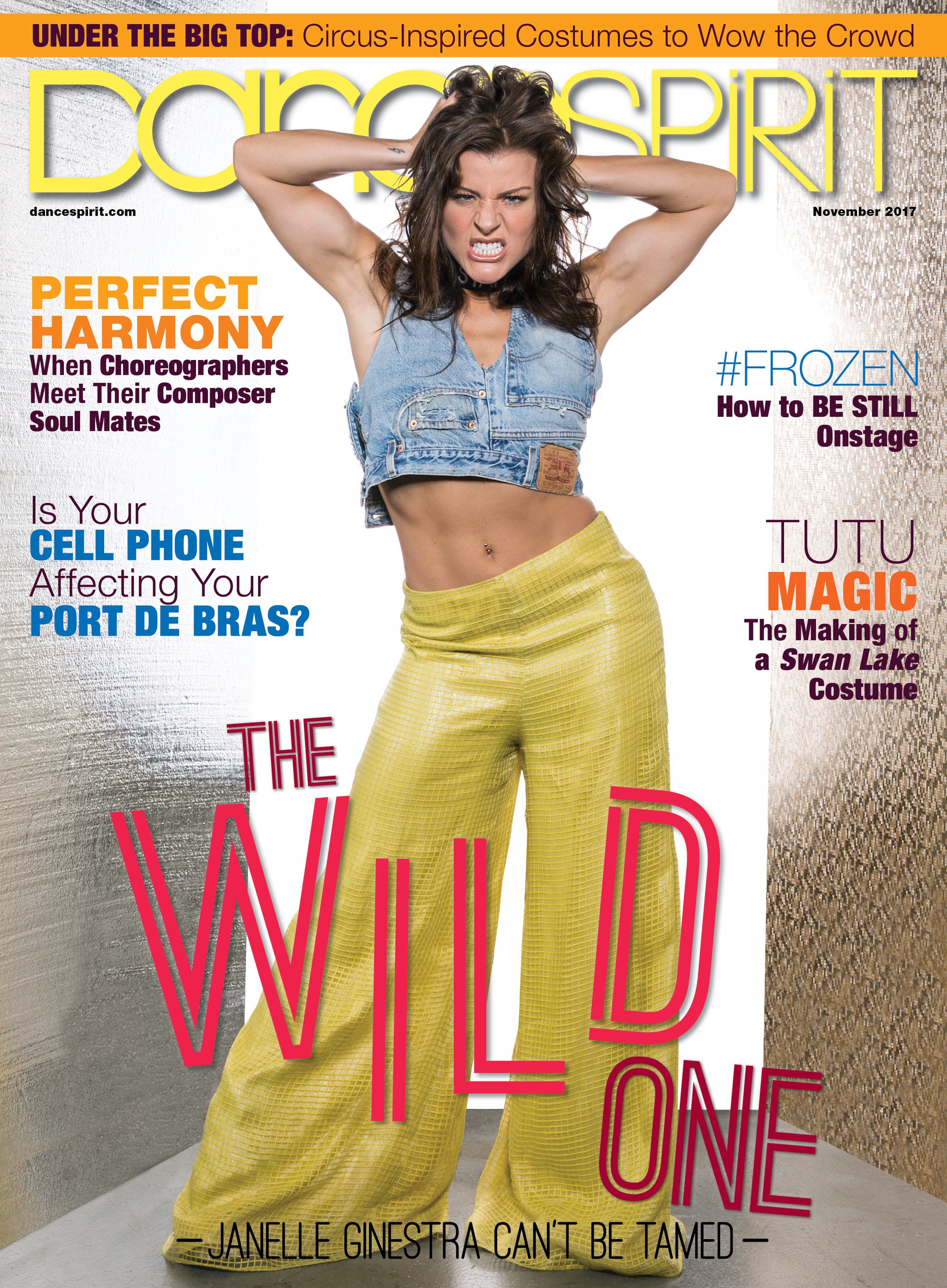 Get Dance Spirit in your inbox