"Dance Moms: Night of the Living Dancers" Recap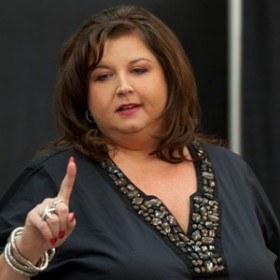 Oh "Dance Moms," the show we all love to hate—or love to love, in my case. So starting now, I'll be recapping the best of Abby Lee Dance Company every week! Last night's episode brought the dancers and their moms to Chicago for Energy Dance Competition. Tension was high, the dancing was awesome and, as usual, the moms were way over dramatic. Here's my countdown of the top 5 moments from this week:
Chloe's done the impossible and stayed on top of the pyramid for two consecutive weeks. But will she stumble under pressure? Heck no! Chloe's a champ, and her fierce solo (and awesome triple ponytails) were rock solid. I think she said it best: "This time I just decided to stop second guessing myself, and go out there with confidence. And I did really good, so I'm going to try to do that every time." An excellent lesson for us all.
Abby Lee gave Nia's mom Holly the job of making costumes for the group zombie number—not an easy task. But Holly rocked it! With some help from the moms—and despite the fact that they were equal parts fabric and dirt—those costumes were deathly awesome. And so was the routine. First place, baby!
Kelly (Paige and Brooke's mom) gave us a lesson in flip-flopping. First she decided to leave the studio after a fight with Abby Lee… but came back the next day. Next, she was missing from the morning bus to the competition… but showed up late ready to perform. Finally, she randomly pulled her kids from dancing their solos… but they still performed the group number. Will she stay or will she go? The suspense is killing me.
Maddie faced her fears! Forgetting her dance at the end of last season really messed with her head. And even though her sudden urge to perform was 90% prompted by her mother, she got up there and showed us why she's a star—she didn't even flinch when her CD skipped. Must admit, I teared up a little when she finished her dance.
Mackenzie and Nia's duet = BEST THING EVER! Honestly, whenever Mackenzie is dressed up as an animal, all she has to do is stand there and I crumble. This week, Mac was the most precious lion ever (with the most precious tail ever) and Nia was her acrobatic lion tamer. Obviously a first place winner! And when Mackenzie roared for the camera, the cuteness was almost unbearable.
Tune in next week for more amazing "Dance Moms" moments. And don't forget to tell us what you think!
Win It
Sep. 05, 2017 12:10PM EST
Photos by Erin Baiano
It's time to get your pirouette on! From September 5th to September 30th, we're hosting a contest to find out who's the best turner of them all.

Put together your most impressive turning combo. Post a video online. Share your turns with us and thousands of other dancers around the world. And if our editors think you're the top turner, you'll win a fabulous prize.
Keep reading...
Show less
All of 18-year-old Kaylin Maggard's dreams—from scoring the title of National Senior Outstanding Dancer at New York City Dance Alliance Nationals to winning the 2017 Dance Spirit Cover Model Search—are coming true. And to anyone who knows the gorgeous contemporary dancer, that's no surprise.
From the moment the Dance Spirit staff met Kaylin, it was obvious her humility and talent would take her far. Not only did she go full-out during the photo shoot and class at Broadway Dance Center, but she was always cheering on, laughing with, and supporting her fellow CMS contestants Haley Hartsfield and Michelle Quiner. During the voting period, the social media world was abuzz with praise for her work ethic, positive attitude, and generosity.
Since her CMS trip to NYC, Kaylin's moved from her hometown of Columbia, MO, to the Big Apple for her freshman year at Juilliard, and is busy getting acquainted with the city. As for the future? She's taking it one opportunity at a time, but something tells us we'll be seeing this contemporary queen reach new heights every year.
Keep reading...
Show less
New York City principal Lauren Lovette has become an icon thanks to her emotional maturity and exceptional musicality. The 26-year-old quickly rose through the ranks after joining the company as an apprentice in 2009, reaching principal status in 2015. A Thousand Oaks, CA, native, Lovette started studying ballet seriously at age 11, at the Cary Ballet Conservatory in Cary, NC. After attending two summer courses at the School of American Ballet, she enrolled as a full-time student in 2006. Last year, she made her choreographic debut with For Clara, her first piece for NYCB. Catch her latest work this month during the company's fall season. —Courtney Bowers
Keep reading...
Show less
In our "Dear Katie" series, former NYCB soloist Kathryn Morgan answers your pressing dance questions. Have something you want to ask Katie? Email dearkatie@dancespirit.com for a chance to be featured!
Dear Katie,
I know I'm not getting good enough dance training from any of my local studios. But I'm not sure I'm ready to move away to study at a big-name school, either. How do you know when you're ready to leave home to pursue your passion?
Marisa
Keep reading...
Show less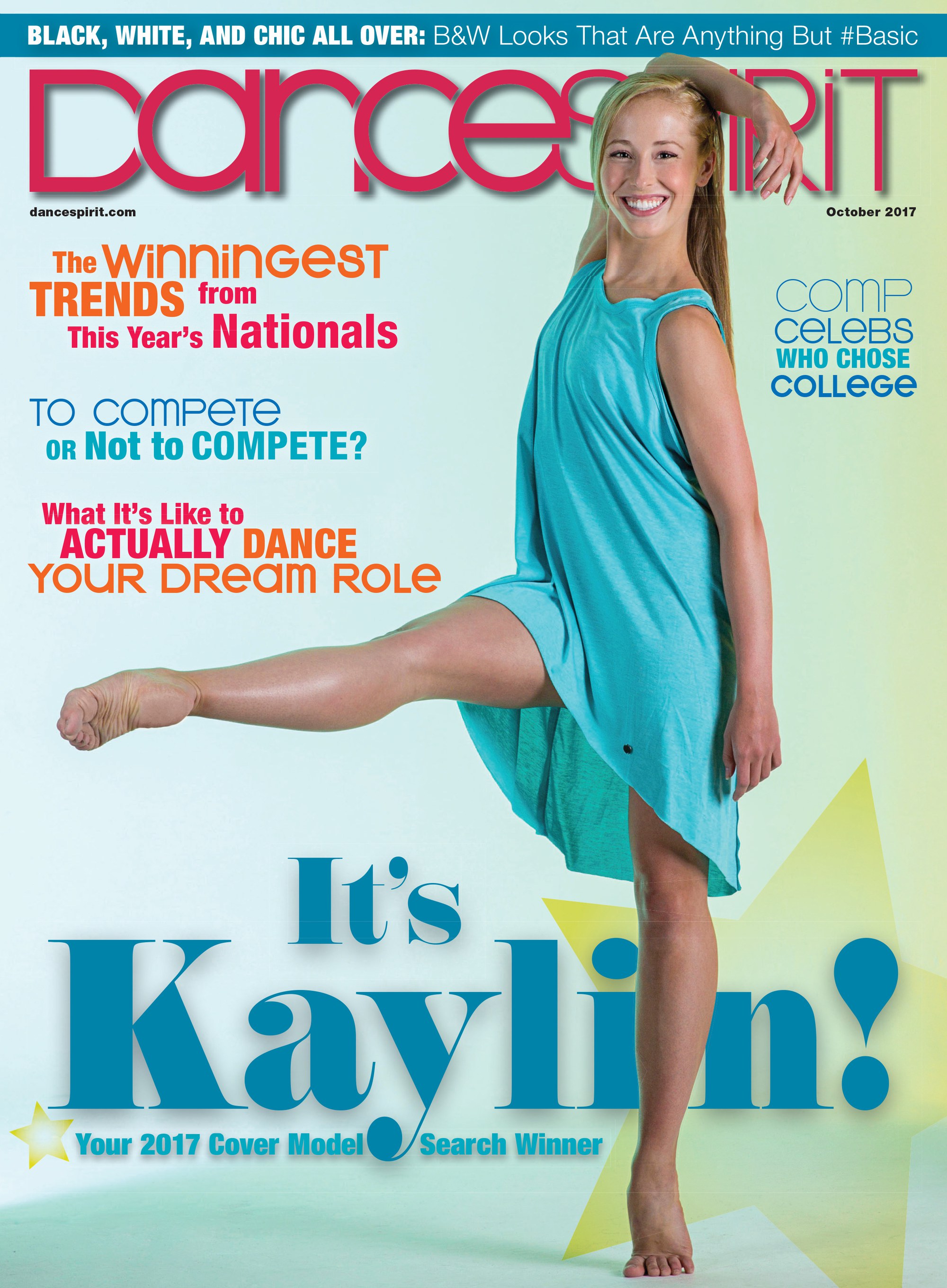 Get Dance Spirit in your inbox