"Dance Moms" Returns January 1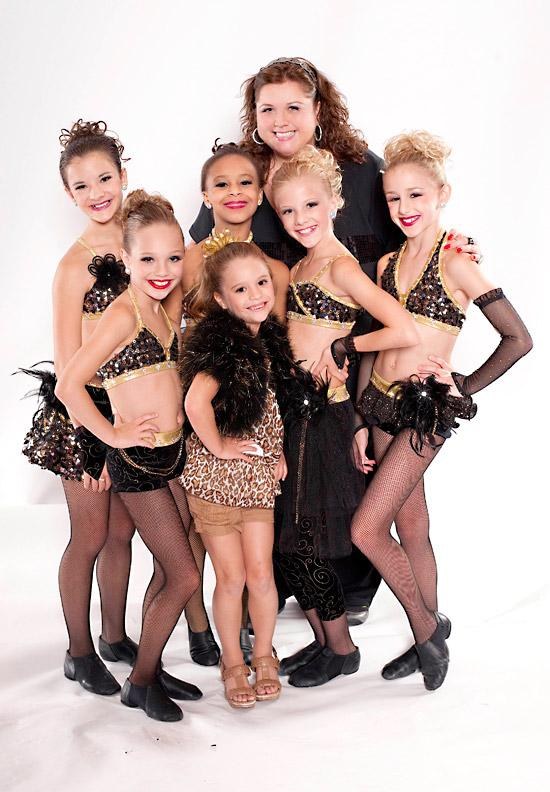 If you've missed hearing Abby Lee Miller blaring through your TV each week, get excited—"Dance Moms" returns with an all new season January 1! And is there a better way to ring in the new year than watching Abby Lee whip her dancers into shape? (Well, maybe, but it'll still be fun to watch!)
In preparation for Season 3, we caught up with one of the stars, Brooke Hyland. Read on to learn what she really thinks about the craziest dance show on TV!
Dance Spirit: What do they think of the way your mom is portrayed?
Brooke Hyland:  Sometimes it can be too much with all the screaming and the fighting. But the only reason my mom is screaming and fighting is because she is sticking up for me, so I appreciate it.
DS: Do you get along with your sister in real life as well as you get along on the show?
BH: Paige and I have our ups and downs like any sisters, but we get along most of the time!
DS: What do your friends at school think of you being on the show?
BH: I'm pretty close with everyone in my school, so nobody really treats me differently. My friends think it's super cool that I'm on TV, but they hate how I'm always away filming.
DS: Who's your best friend in the cast?
BH:  I'd have to say Maddie. I always have a lot of fun with her, and we have the most in common.
DS: What's the worst part of being on the show?
BH: The amount of time it takes. I never have time to hang out with my friends because of the show.
DS: What's the meanest thing Abby Lee has ever said to or about you?
BH: She always calls me "Brooding Brooke."
DS: What's your favorite routine that you've done on the show? Your least favorite?
BH: My favorite numbers I've performed on the show are Where Have All the Children Gone and Twilight. My least favorite number was Silver Spoons.
DS: Is there anything new in Season 3 that we should be excited about?
BH: Yes, there's a lot of dancing and drama, and there are even a couple surprises—you'll have to watch and see!
DS: What is your dance dream job?
BH: To be in a Cirque du Soleil show.
Be sure to tune in to "Dance Moms" January 1 at 9/8 C on Lifetime!
Dance is a powerful form of expression, and Ahmad Joudeh is using its influence to promote peace.
The 27-year-old is a Palestinian refugee, whose decision to pursue his passion for ballet has made him the target of death threats from terrorist organizations. Despite the danger, Joudeh has decided to continue on his path as a dancer, using his performances as an opportunity to spread a message of peace and cultural awareness.
Keep reading...
Show less
A dance photo of Averi Hodgson (courtesy of Cortney Hodgson)
For 14-year-old Averi Hodgson, focusing on her ballet training while growing up was never easy: She's suffered from epilepsy since she was in first grade, and later, she was also diagnosed with scoliosis. Here, she tells her story of perseverance—and how her determination earned her a spot at the School of American Ballet's 2017 summer intensive.
Keep reading...
Show less
CBS
"Late Late Show" host James Corden was one of the many, many people shocked by President Trump's sudden decision to ban transgender people from the military yesterday. And he decided to voice his outrage in the way most likely to rile a President who's uncomfortable with anything "un-manly": through a big, beautiful, extra-sparkly song-and-dance routine.
Keep reading...
Show less
Jul. 25, 2017 05:04PM EST


Get Dance Spirit in your inbox