"Dance Moms: The Big, Not So Easy" Recap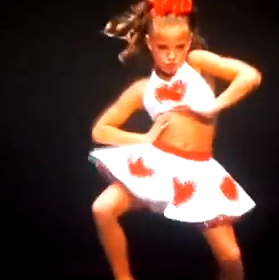 Work it, Kenzie!
Finale time! The whole crew—and I mean the whole crew—was in New Orleans for In10sity Nationals. Much of this episode was hard to watch (aka the parts featuring the moms), but, in the end, there was a ton of great dancing. Here are my top AWESOME and AWKWARD moments from last night.
AWKWARD: Abby made the girls go head to head to decide who would perform a solo at Nationals. Mackenzie vs. Asia. Brooke vs. Payton. Chloe vs. Kendall. Nia vs. Paige vs. Maddie. Each group would learn one solo, and only one kid from each match up would get to perform. Of course, this stirred up plenty of drama among the moms. The kids, however, out-matured their parents as usual and seemed fine with a little healthy competition. It was a nail biter, alright, but then the whole plan was turned on its head because of the moms and their mayhem (see below).
AWKWARD: The moms get drunk. Long story short: Mom Christi and Mom Leslie end up in an actual physical fight and Leslie then tried to beat up a producer. Obviously, they were asked to leave the show. The worst part? Their kiddos had to leave with them. Bye, Chloe and Payton. And Mom Kristie, apparently appalled by the moms, took Asia out of the equation, too. I would say I think this will teach the moms a lesson…but that would be a lie.
AWESOME: Mackenzie as "Dance Doctor." Things didn't look good for Mackenzie at the start of this episode: Abby pitted Little Mac up against Big-Personality Asia in an improv-off—and Asia crushed it. But after Asia had to leave the competition, it was up to Mackenzie to snag the title. She. Was. Awesome. I know Abby is always saying how good Asia was for Mackenzie—forcing her to step up her game—and I think she may be right. It looked like some of that Asia sass had worn off on her, and all her old tricks were still top notch. Abby might call second place the first loser, but Mackenzie was the champ of this episode in my book.
AWESOME: Where did you come from, Kendall? While it's sad that Chloe had to leave, it was nice to see Kendall have her moment in the spotlight. And I was blown away by how strong she looked in her solo! As Abby says, she's "nipping at Maddie's heels."
AWESOME: Maddie's solo. There's a reason she's unbeatable, people. This girl knows how to perform. The moms had a point when they said this choreography was designed for Maddie, and she performed it flawlessly. While it was a little expected since Chloe had left the competition, it was nice to see how genuinely thrilled Maddie was (she even looked surprised!) to be named first place. Congrats, Maddie!
AWKWARD: The Cathy came back. Sigh, but we were having so much fun without her! And, to continue avoiding doing any work herself, she's brought Blake McGrath in as a choreographer—who's sporting a strange (read: awful) neck tattoo. The kids do a good job picking up his tricky choreography…just not good enough. The Candy Apples group dance gets second to the ALDC, who killed it with an emotional tribute to Hurricane Katrina. Don't cry, Cathy!
And…the ALDC kids are the National champs!
Now, the Quote of the Week:
"Nia needs to compete for a solo with Maddie and Paige. It doesn't take a doctor to find out how that's gonna end up." —Mom Dr. Holly
That's all for this season, folks. We're left wondering: Will there be a Season 4? And with no Asia, perhaps no Chloe or Payton, and maybe even no Abby, should there be? Weigh in below!
Win It
Sep. 05, 2017 12:10PM EST
Photos by Erin Baiano
It's time to get your pirouette on! From September 5th to September 30th, we're hosting a contest to find out who's the best turner of them all.

Put together your most impressive turning combo. Post a video online. Share your turns with us and thousands of other dancers around the world. And if our editors think you're the top turner, you'll win a fabulous prize.
Keep reading...
Show less
All of 18-year-old Kaylin Maggard's dreams—from scoring the title of National Senior Outstanding Dancer at New York City Dance Alliance Nationals to winning the 2017 Dance Spirit Cover Model Search—are coming true. And to anyone who knows the gorgeous contemporary dancer, that's no surprise.
From the moment the Dance Spirit staff met Kaylin, it was obvious her humility and talent would take her far. Not only did she go full-out during the photo shoot and class at Broadway Dance Center, but she was always cheering on, laughing with, and supporting her fellow CMS contestants Haley Hartsfield and Michelle Quiner. During the voting period, the social media world was abuzz with praise for her work ethic, positive attitude, and generosity.
Since her CMS trip to NYC, Kaylin's moved from her hometown of Columbia, MO, to the Big Apple for her freshman year at Juilliard, and is busy getting acquainted with the city. As for the future? She's taking it one opportunity at a time, but something tells us we'll be seeing this contemporary queen reach new heights every year.
Keep reading...
Show less
J.Crew's putting a whole new spin on its brand —literally. The popular clothing line's inspired ad campaign has a group of cute male models showing off their best moves in a series of playful dance battles. When we saw one of those models throw down the gauntlet with a rather impressive series of chaîné turns, we knew he had to be a trained dancer, and we were right: He's former New York City Ballet corps member Joshua Thew. Dancer and model Smith Reesie also shows off in a seriously impressive freestyle.
Keep reading...
Show less
Lindsey Stirling and Mark Ballas in the Season 25 premiere of "Dancing with the Stars" (Eric McCandless/ABC)
It's fall! The leaves are changing, everything everywhere is pumpkin-spice flavored—and "Dancing with the Stars" is back on the air. For the 25th time. Season TWENTY-FIVE, y'all: Here we go.
Keep reading...
Show less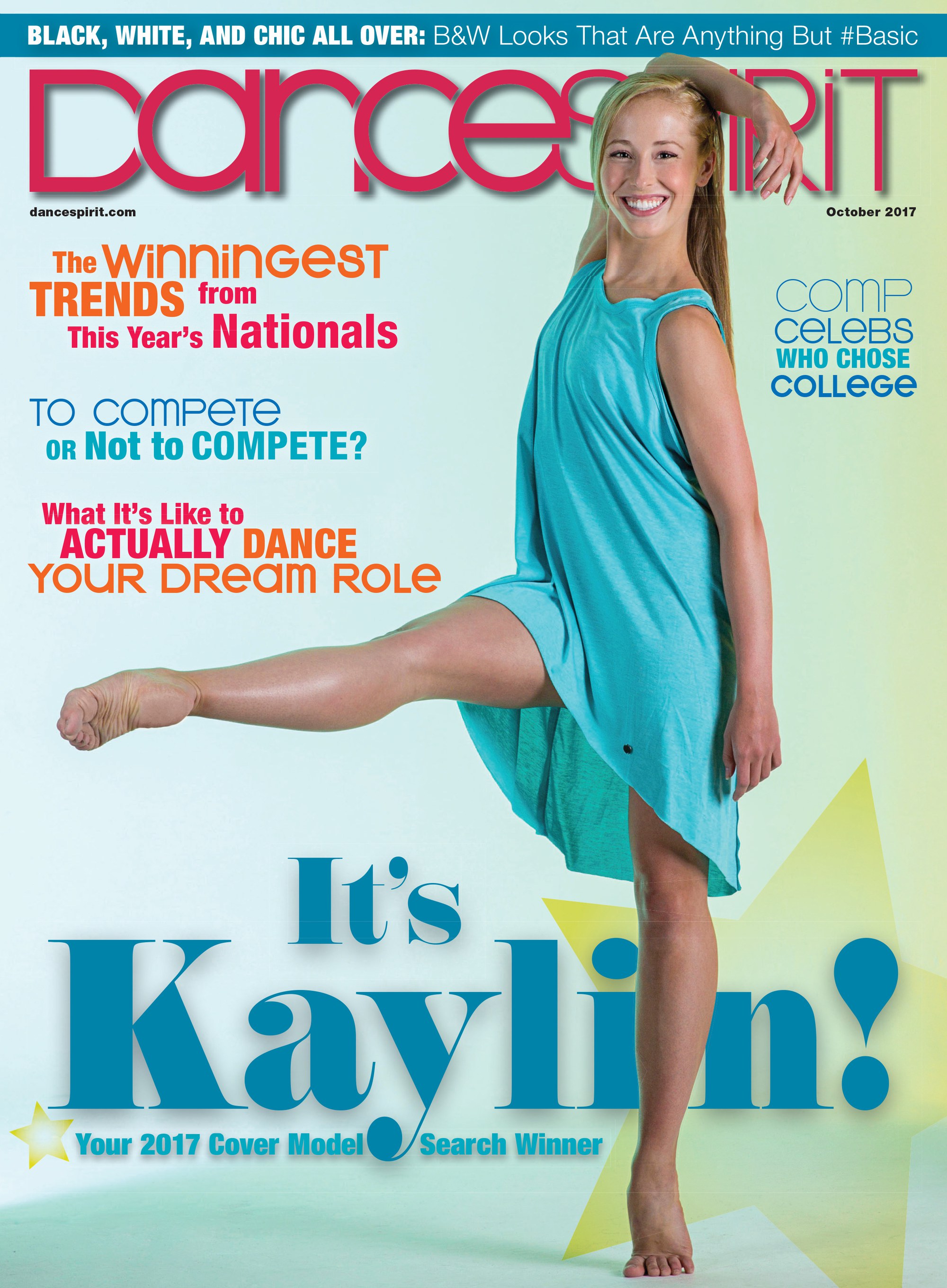 Get Dance Spirit in your inbox