"Dance Moms: The View From the Top" Recap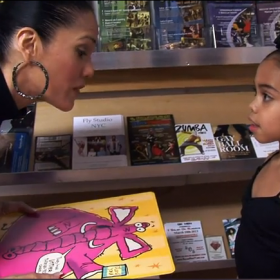 Mom Kristie decides to suck up to Abby. Because that's definitely the best way to make everyone else hate you.
I must admit that this week's episode had way too much Cathy, way too much mom drama and not nearly enough dancing. But there's nothing like rooting for little Mackenzie to keep me riveted. Here are my top three AWESOME and AWKWARD moments.
AWESOME: Pyramid time! Chloe's on top of the pyramid even though she didn't win first place last week. I love that Abby's finally showing her that ounce of encouragement. Chloe, Asia, Maddie and Kendall will all get solos! Unfortunately, we won't actually get to see them until next week.
AWKWARD: The battle over "The View" continues. Abby announces that Asia's filling in for Mackenzie on the show, which makes Mom Melissa very upset. Then Abby tells Mackenzie to make her mom fight for her (because 8 year olds should definitely tell their moms what to do). Of course, the kids are fine with whatever happens, but the far-less-mature moms will not stop fighting over it. Somehow, Mom Kelly makes it all about her and her kids, but I'm not really sure how that happened. I sense that Abby knows the whole time who she wants to use, but has found the perfect tactic to rile these moms up and stretch the NYC trip over two episodes. Yes Abby, please draw this fight out for as long as possible. You know how that thrills me.
AWESOME: The results are in…and Little Mac gets to perform! Even though I knew this was coming, I was still excited to see her little face light up. And Asia handles rejection like a pro. The kids' performance is great, and Abby doesn't yell at anyone afterwards. Great success!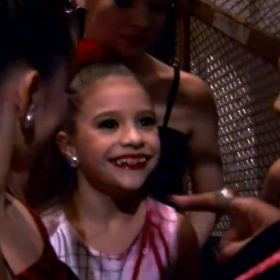 "As soon as I did my cartwheel over the seat, I was like, 'I'm back.' " —Mackenzie
AWKWARD: Cathy. The Candy Apples director announces that she's holding auditions for a new dancer—because no one at her actual studio full of dancers is apparently good enough. Good job being a teacher, Cathy. Watching the judging process is cringe-worthy. First she tells a girl she won't get the job just because her name is Maddie, then she calls a child Had instead of Hannah, then she asks a chubby (but awesome!) little boy "Are you sure you're a dancer?" about a dozen times. So inspirational. To make it worse, Vivi is a judge. Shockingly, she doesn't have much to add.
AWESOME: As awful as Cathy is, I do like this new dancer she's chosen, Victoria. Victoria is a student from Larkin Dance Studio, and she is stunning. Anthony Burrell's choreography starring the newcomer looks like it's going to be pretty cool. I'm excited to see what's to come for this little one.
AWKWARD: Cathy and Vivi eat cheesecake. First, Vivi admits to eating five pieces of pizza in one day. Then, Cathy grills Vivi about new kid Victoria (who she's never spoken to) and tries to force Vivi to admit that she wants Jalen to be her boyfriend. Again, Vivi doesn't have much to add.
QUOTE OF THE WEEK:
Mom Cathy: "This is hard work auditioning people."
Vivi: "I'm hungry."
To be continued!!! Stay tuned for next week when the girls will finally perform the solos we've heard almost nothing about. Until then, let me know what you thought of this week's episode in the comments.
Win It
Sep. 05, 2017 12:10PM EST
Photos by Erin Baiano
It's time to get your pirouette on! From September 5th to September 30th, we're hosting a contest to find out who's the best turner of them all.

Put together your most impressive turning combo. Post a video online. Share your turns with us and thousands of other dancers around the world. And if our editors think you're the top turner, you'll win a fabulous prize.
Keep reading...
Show less
All of 18-year-old Kaylin Maggard's dreams—from scoring the title of National Senior Outstanding Dancer at New York City Dance Alliance Nationals to winning the 2017 Dance Spirit Cover Model Search—are coming true. And to anyone who knows the gorgeous contemporary dancer, that's no surprise.
From the moment the Dance Spirit staff met Kaylin, it was obvious her humility and talent would take her far. Not only did she go full-out during the photo shoot and class at Broadway Dance Center, but she was always cheering on, laughing with, and supporting her fellow CMS contestants Haley Hartsfield and Michelle Quiner. During the voting period, the social media world was abuzz with praise for her work ethic, positive attitude, and generosity.
Since her CMS trip to NYC, Kaylin's moved from her hometown of Columbia, MO, to the Big Apple for her freshman year at Juilliard, and is busy getting acquainted with the city. As for the future? She's taking it one opportunity at a time, but something tells us we'll be seeing this contemporary queen reach new heights every year.
Keep reading...
Show less
New York City principal Lauren Lovette has become an icon thanks to her emotional maturity and exceptional musicality. The 26-year-old quickly rose through the ranks after joining the company as an apprentice in 2009, reaching principal status in 2015. A Thousand Oaks, CA, native, Lovette started studying ballet seriously at age 11, at the Cary Ballet Conservatory in Cary, NC. After attending two summer courses at the School of American Ballet, she enrolled as a full-time student in 2006. Last year, she made her choreographic debut with For Clara, her first piece for NYCB. Catch her latest work this month during the company's fall season. —Courtney Bowers
Keep reading...
Show less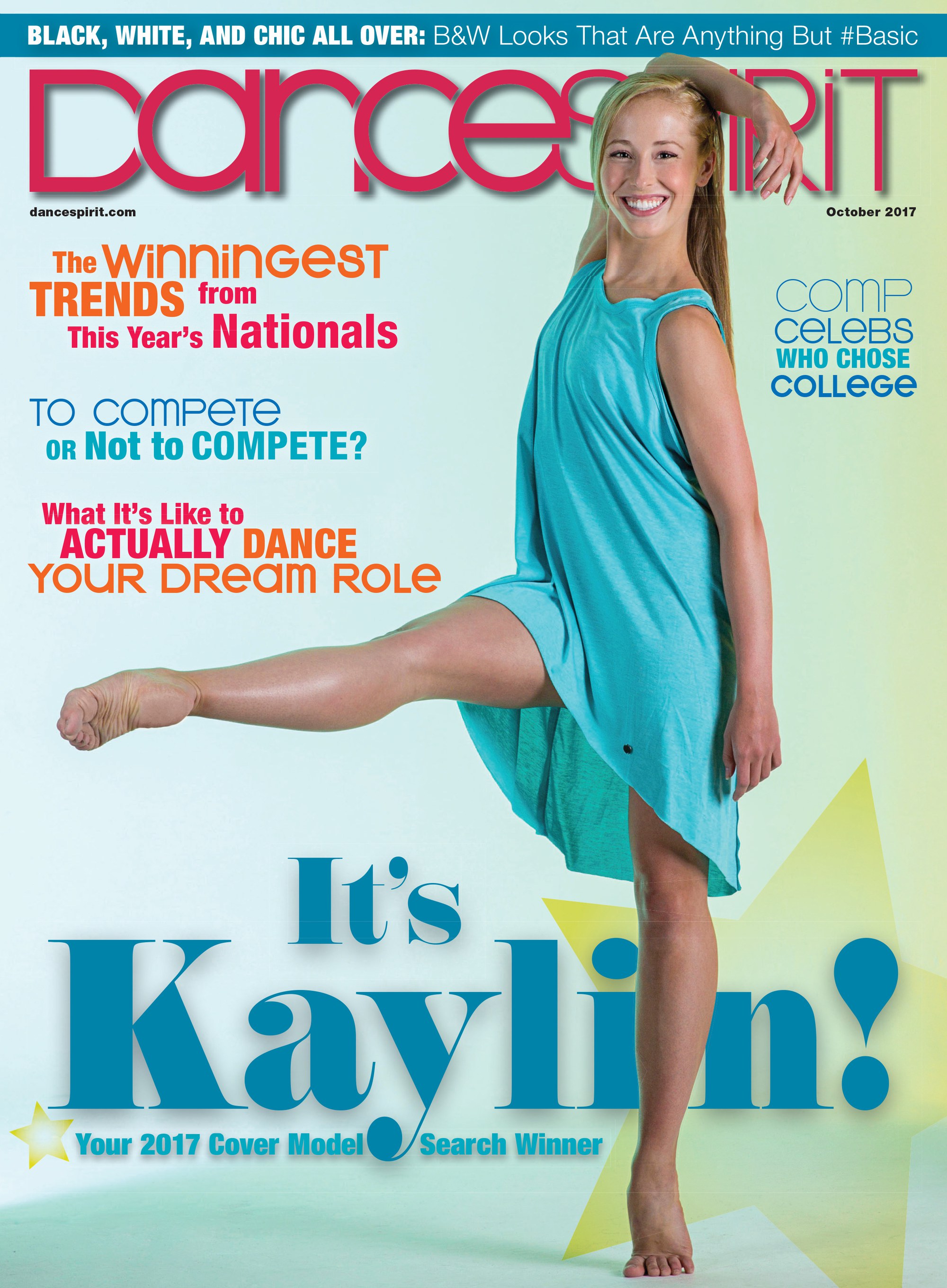 Get Dance Spirit in your inbox