"Dance Moms: Two Girls, One Solo" Recap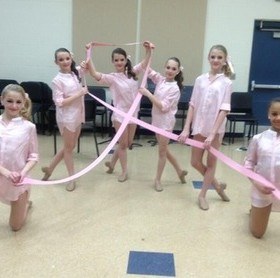 Cuties fighting cancer
Finally, an episode of "Dance Moms" that features only the ALDC! Triumphant over Cathy and the Apple Cores at last, Abby's dream team was back and better than ever. From the start, Abby's spirits were high as she greeted each girl (and mom!) with a smile as they entered the studio. I knew things had to be too good to be true—and I was right. Although lacking the CADC drama that has dictated most recent episodes, this week's "Two Girls, One Solo" took tension between the mothers (AND the girls!) to a new level. Here are my top 3 AWESOME and AWKWARD moments.
AWESOME: Brooke is at the top of the pyramid! I can't say I remember the last time this happened, but she certainly deserved it. With a breathtaking and technically astounding performance among ALDC's senior company last week (and compliance with Abby's insistence on a date with partner Kevin), Brooke truly outdid herself. (Surprise! She was not rewarded with a solo. Maybe next week?)
AWKWARD: This week, Abby had a few tricks up her sleeve…in the form of teammate showdowns. With Asia's return after a job in L.A., she's set to compete a solo against Mackenzie. And Chloe and Maddie will go head-to-head as well, which is nothing new. But, of course, Abby couldn't leave it at that. The two will be competing the same solo with identical choreography, costumes, and music—an unprecedented tactic at the ALDC (and as far as I know, everywhere.) Everything about this made me nervous and suspicious—as Mom Christi pointed out, the choreography would likely be catered to only one of the girls' strengths. After an impeccable duet performance last week, it really was a toss up...
AWESOME: The group dance. A concept piece based on fighting cancer, "Living With the Ribbon" was tasteful, unique and beautifully performed. The choreography showcased all of the girls' strengths (they're looking better every week!) and tapped into their personal experiences with the disease and loss. With such an important subject, Abby devoted as much time and energy into conveying the message to her dancers as she did teaching the choreography. A well-deserved win for the ALDC!
AWKWARD: I'm definitely a fan of Asia, but what I am not a fan of is lip-syncing during a routine. From the moment she started her solo, it was all I could focus on—and Abby agreed. Upon returning to the green room, Asia was instantly scolded for the mistake. As Mackenzie awaited her own critique, Abby asked her what she had learned from watching Asia in the wings, to which she responded, "not to lip sync." Good girl!
AWESOME: Although certainly challenging her dancers this week, Abby seems to have softened up a bit after last week's win. Yes, pitting her dancers against each other wasn't the most kind-hearted mechanism, but in rehearsal scenes, her critique is constructive, encouraging, and at a moderate volume. With a group dance based on a heavy topic, Abby opens up to her girls about her own experiences and encourages them to share their own. I'm confident this is a side of Abby that is constant, but maybe not shown in every episode, and it was a welcome change. It's clear that the relationship between Abby and her girls is one based on admiration, respect and trust—something we may forget amongst all the surrounding drama.
AWKWARD: Awards. Finally, the Maddie/Chloe showdown came to a dramatic finish. Maddie was announced second, and Chloe first (!), leaving Maddie's eyes filled to the brim with tears and Chloe grinning ear-to-ear. A proud Christi cheered from the audience while Abby whispered to Melissa, "There is no doubt Maddie should have won." Though her shining moment was already tainted, Chloe was a great sport and congratulated the other girls without flaunting her victory. Back in the green room, a competition director came in to apologize for a score discrepancy—as it turns out, Maddie actually had the higher score, making her the overall winner. Abby was beside herself with glee, and Chloe was fighting back tears as she traded in her plaque (while my heart seriously broke into a thousand pieces for her.) The moms, suspicious about the sudden alteration, asked Abby how the mistake was possible. Moments later, the director thanked Abby for bringing the situation to their attention.
Between Jill and Christi's discovery of the Ziegler girls' extra rehearsal time and a possible instance of foul play in scoring, we are certainly headed down a dramatic and probably tear-filled road this season! Though things seem to be on the mend with Christi and Kelly for the moment, we can undoubtedly expect blowouts galore in the coming weeks. Hopefully, the drama will stay among the adults, not the girls.
QUOTE OF THE WEEK:  "I thought they both did a fabulous job, so I don't think it matters who the winner is." –Paige (TRUE THAT, PAIGE!)
Win It
Sep. 05, 2017 12:10PM EST
Photos by Erin Baiano
It's time to get your pirouette on! From September 5th to September 30th, we're hosting a contest to find out who's the best turner of them all.

Put together your most impressive turning combo. Post a video online. Share your turns with us and thousands of other dancers around the world. And if our editors think you're the top turner, you'll win a fabulous prize.
Keep reading...
Show less
All of 18-year-old Kaylin Maggard's dreams—from scoring the title of National Senior Outstanding Dancer at New York City Dance Alliance Nationals to winning the 2017 Dance Spirit Cover Model Search—are coming true. And to anyone who knows the gorgeous contemporary dancer, that's no surprise.
From the moment the Dance Spirit staff met Kaylin, it was obvious her humility and talent would take her far. Not only did she go full-out during the photo shoot and class at Broadway Dance Center, but she was always cheering on, laughing with, and supporting her fellow CMS contestants Haley Hartsfield and Michelle Quiner. During the voting period, the social media world was abuzz with praise for her work ethic, positive attitude, and generosity.
Since her CMS trip to NYC, Kaylin's moved from her hometown of Columbia, MO, to the Big Apple for her freshman year at Juilliard, and is busy getting acquainted with the city. As for the future? She's taking it one opportunity at a time, but something tells us we'll be seeing this contemporary queen reach new heights every year.
Keep reading...
Show less
J.Crew's putting a whole new spin on its brand —literally. The popular clothing line's inspired ad campaign has a group of cute male models showing off their best moves in a series of playful dance battles. When we saw one of those models throw down the gauntlet with a rather impressive series of chaîné turns, we knew he had to be a trained dancer, and we were right: He's former New York City Ballet corps member Joshua Thew. Dancer and model Smith Reesie also shows off in a seriously impressive freestyle.
Keep reading...
Show less
Lindsey Stirling and Mark Ballas in the Season 25 premiere of "Dancing with the Stars" (Eric McCandless/ABC)
It's fall! The leaves are changing, everything everywhere is pumpkin-spice flavored—and "Dancing with the Stars" is back on the air. For the 25th time. Season TWENTY-FIVE, y'all: Here we go.
Keep reading...
Show less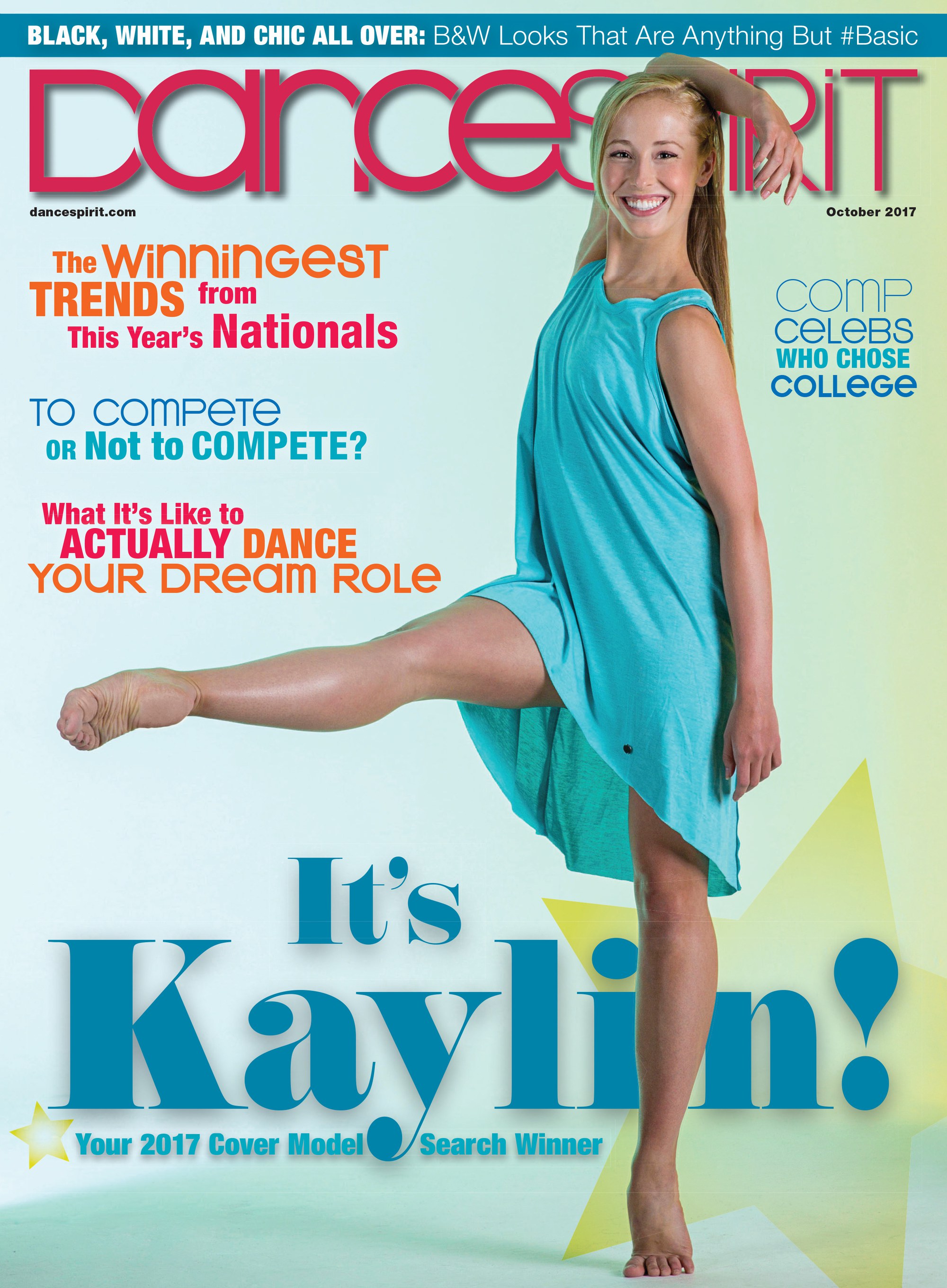 Get Dance Spirit in your inbox