To celebrate Mother's Day (May 12), we're highlighting five well-known dancer moms and their dancing children. Their love of the art form makes these dynamic duos (and one quartet) very close. But like all families, they can still drive each other crazy!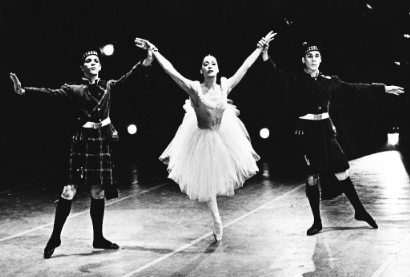 Barbara Sandonato in Scotch Symphony (photo by Jack Mitchell)
Mom: Barbara Sandonato, teacher and former Pennsylvania Ballet prima: "I always understand what she's feeling—the misery of having an injury or having to perform when she's tired. But I also know the joy of it. We're on the same wavelength. It's a wonderful thing to share so deeply in someone else's pleasures."
Daughter: Gabriella Yudenich, Pennsylvania Ballet soloist: "She's the best critic I have! She's so knowledgeable about the art form and doesn't sugarcoat things. I love that about her now. But as a student, I hated it. I couldn't stand the fact that the teacher was my mom, and if I didn't like a combination, I would let her know! She definitely threw me out of class a few times."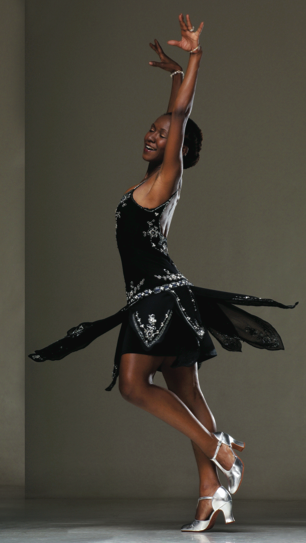 Dormeshia Sumbry-Edwards
Mom: Dormeshia Sumbry-Edwards, tapper extraordinaire: "Our connection is so special because we talk about everything. From when she was very small, I let her know the reality of a situation, be it good or bad. I think she respects me for keeping it real."
Daughter: Eboni Edwards, Billy Elliot alum: "I was scared to audition for Billy Elliot. I freaked out when we got there and my mom took me to the bathroom and calmed me down. I wouldn't have done so well if my mom hadn't been there."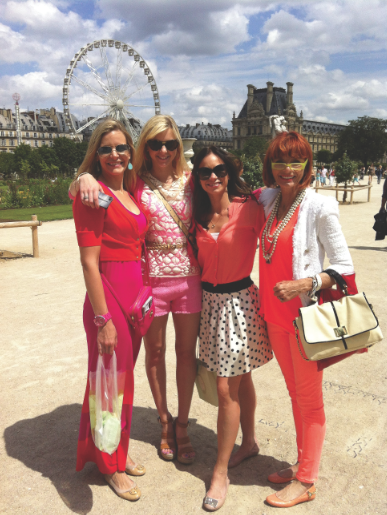 The Jensen family in Paris; (L to R) Bryn, Whitney, Sarah Jayne and Lausanne
Mom: Lausanne Jensen, former dancer and teacher: "I'm a bit of a high-strung manager type. My sole purpose for opening a dance studio was to make sure my daughters were trained well enough in ballet, jazz and tap to make any of the high school dance teams."
Daughter: Sarah Jayne Jensen, Broadway dancer and star of Center Stage: Turn It Up: "My mom constantly expressed her love for us and told us we could do and be anything. Nothing was impossible."
Daughter: Whitney Jensen, Boston Ballet soloist: "I can talk to my mom about anything that happens at work. Any difficult 'ballerina problem' I face, she understands. And she definitely pushed all of us to our full potential."
Daughter: Bryn Dowling, Broadway dancer: "Having a mother and sisters involved in dance is normal to me because it's all I've ever known. I can't imagine being the only performer in my family. That would be too weird."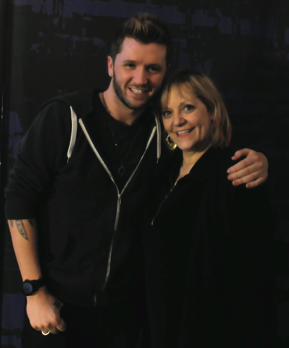 Travis and Denise Wall (photo courtesy NUVO)
Mom: Denise Wall, dance teacher: "Dance is every part of my being, and it's hard to find anyone outside the dance world who understands everything I feel. It's amazing to have a son and other children who are in the business, so we can share it all."
Son: Travis Wall, choreographer and Shaping Sound co-founder: "After living in NYC for a while, I moved back home at age 14 when I got injured. My mom was the one who retrained me, who helped me get everything back. She knew exactly what I needed to do to get back on my feet."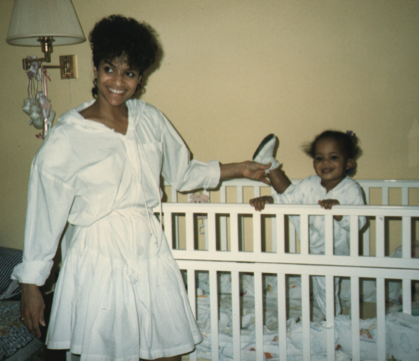 Debbie Allen with a very young (but already talented!) Vivian Nixon
Mom: Debbie Allen, Broadway legend and star of the TV show "Fame": "Vivian is strong-willed, and I'm glad, because great artists are very opinionated. But when it comes to directing her, it's like a battlefield! I get the, 'No, Mom. I don't want to do that' a lot. Still, I would like Vivian even if she were not my daughter. I would love her. I admire her."
Daughter: Vivian Nixon, Broadway dancer: "It's kind of like having your own specialty dance doctor who knows what to prescribe for you. My mom knew when I needed to move away and get intense ballet training. She knew when it was time for me to come home because my attitude had gotten a little hot. She's always offered me the best tools and had all the knowledge at her fingertips."
Apr. 11, 2017 04:18PM EST
Welcome to the new dancespirit.com—a completely addictive way to enjoy our top-notch dance content.
It's got all the stuff you've always loved: gorgeous images of your favorite dancers, internet-breaking viral videos, thoughtful technical advice for dancers of all styles, effective health and wellness tips, crazy-good giveaways. And now there's a lot more of it—right at your fingertips.

We've invested in the latest technology to produce a brilliant digital experience, using the powerful tools for social discovery and engagement developed by our partner, RebelMouse. They know what they're doing, guys.
Produced by the editors and writers you trust. Powered by RebelMouse. BOOM.
In honor of "La La Land" being released on DVD April 25, Los Angeles mayor Eric Garcetti declared that same day to be "La La Land Day." Because magic is real and dreams can in fact come true, the occasion was marked with aerial dancers from BANDALOOP rappelling off the side of City Hall, performing to a gorgeous medley of Justin Hurwitz's dreamy score for the film.
Without further ado, here's this week's cure for the #SundayScaries. (PS this footage was filmed from a drone. How cool is that?!)
Keep reading...
Show less
Pacific Northwest Ballet principal Noelani Pantastico is famous for her passionate stage presence and strong, powerful technique. Originally from Oahu, HI, Pantastico trained at Central Pennsylvania Youth Ballet and frequently attended summer courses at PNB. In 1997, she joined PNB as an apprentice, and was promoted to principal in 2004. Four years later, she joined Les Ballets de Monte-Carlo as a soloist—but, in 2015, Pantastico headed back home to PNB, and she's danced there ever since. Catch her in the company's June program, which features George Balanchine's La Source, Jerome Robbins' Opus 19 and Alexei Ratmansky's Pictures at an Exhibition. Read on for her letter!
"Dear Noe,

You'll soon enter a career that will shape the course of your existence. Pay attention and enjoy every moment, because it goes very quickly. Life in the dance world is beautiful, although there will be times when deep reflection is necessary, and when roadblocks will make you rethink your career path. This is normal, and it's OK. Here's some advice that will help you get through.

Don't complain, and ignore idle gossip. Negativity will do nothing for you. It's wasted energy. Your mental state is connected to your physical being and immune system—being mindful can help you stay healthy. You won't want to believe this, but the sooner you do, the sooner you'll get better and won't be dealing with so many ailments. When you're dealing with pain, injury or even a common cold, consider whether you're also going through an emotional problem or change. This is total body care.

Don't try to control the course of things. Everything that happens is meant to happen. There's a lesson in every moment. Just listen, observe and work hard. This will give you intelligence and power, and ultimately the ability to handle anything the world throws at you.

Lastly, give the best you can every day. Don't waste a minute. Remember: Life responds to you and to what you put out there. It's not about what happens to you, but about what you make of it. Be meticulous with your steps. Care for every motion. Your love and gratitude will vibrate beyond you.

I love you very much,
Noe"
Photo by Angela SterlingPantastico in Jean-Christophe Maillot's "Roméo et Juliette"
Keep reading...
Show less
"When a biology major asked if I was illiterate because I studied dance, I realized just how much of a joke my field of study is to some people."
That's how Camryn Eakes, a junior dance major, opens her incredibly powerful open letter asking fellow Chapman University students to (as the title puts it) "Recognize the complexities of the dance major." It's a frustration that's way too familiar to just about every dancer: We've all had this beloved art form of ours questioned, ridiculed, trivialized or worse.
Eakes' passionate writing speaks to so many of the misconceptions that drive dancers CRAZY, along with the huge demands our art form puts on us:

"Dance requires us to be willing, to expose our rawest self to any set of eyes. Every day, I must be willing to relive both the euphoric and depressing memories I house in the deepest depths of me. That's my job; that's our job. We are storytellers, protesters, advocators, thinkers, entertainers, actors and innovators. Studio time is our lab, our calculator, our pen and paper. It is not enough just to physically show up to class. Our growth and talent is a full-time investment inside and out of class and that's just part of being an artist. We cannot destroy our bodies with alcohol and all-nighters. Our bodies are our tools and something we can't purchase over and over again when it breaks. The professional artist lifespan is only so long as our health will last, that we cannot afford nor want to lose any time we have enjoying and delving deeper into what we cannot live without."
You can read the complete version of Camyrn's letter on The Panther's website. And check out this video of Camryn dancing—she's obviously a gorgeous mover and a beautiful writer.
Keep reading...
Show less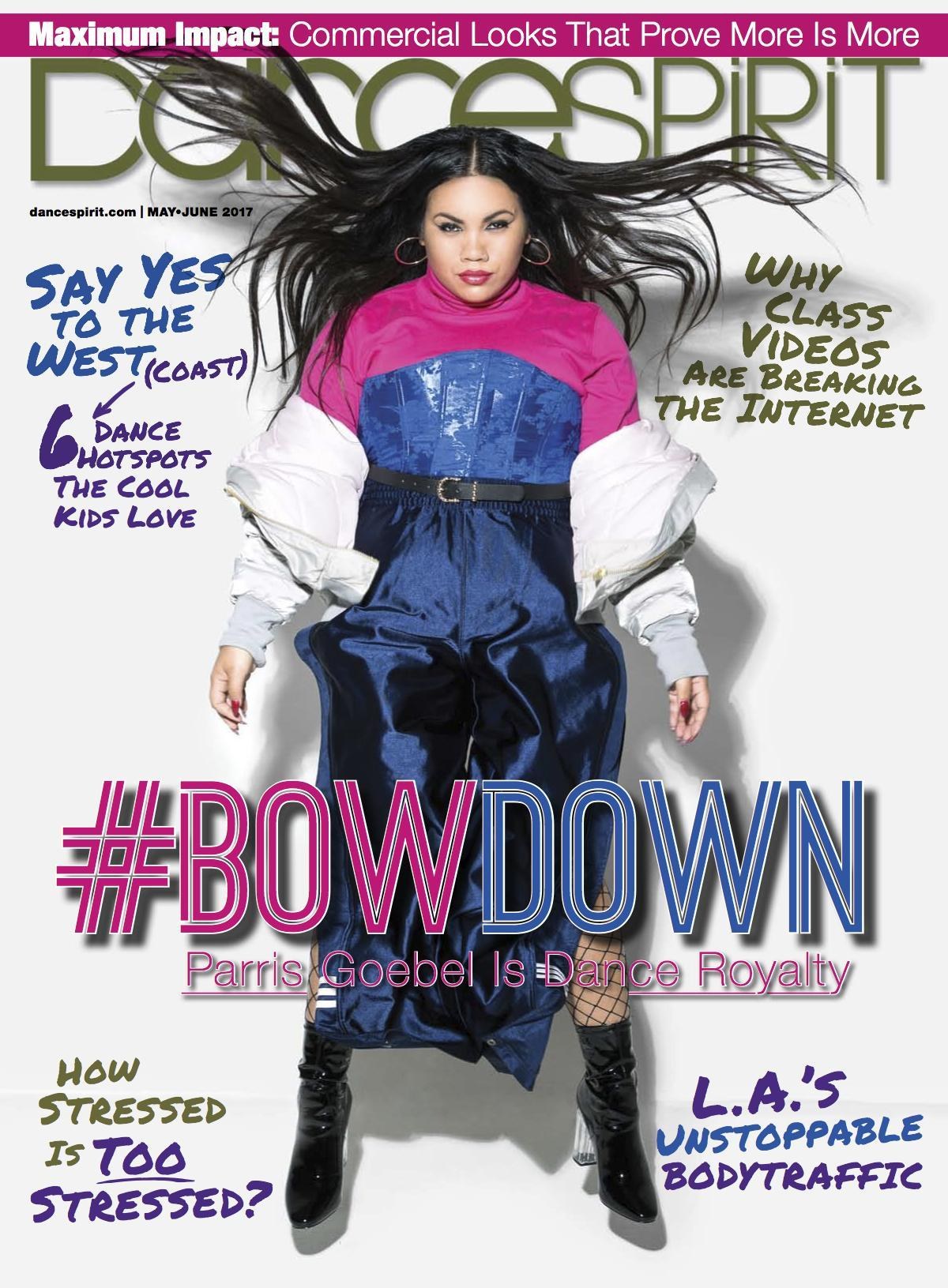 Featured College Dance Program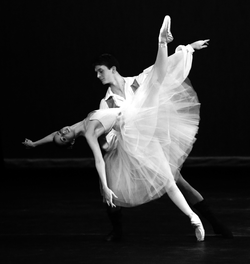 Get Dance Spirit in your inbox