Apr. 11, 2013 12:00PM EST
To celebrate Mother's Day (May 12), we're highlighting five well-known dancer moms and their dancing children. Their love of the art form makes these dynamic duos (and one quartet) very close. But like all families, they can still drive each other crazy!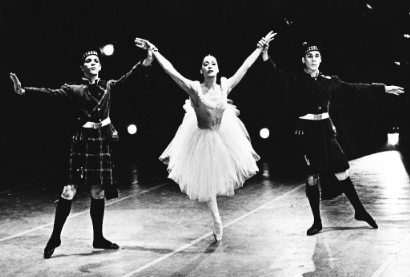 Barbara Sandonato in Scotch Symphony (photo by Jack Mitchell)
Mom: Barbara Sandonato, teacher and former Pennsylvania Ballet prima: "I always understand what she's feeling—the misery of having an injury or having to perform when she's tired. But I also know the joy of it. We're on the same wavelength. It's a wonderful thing to share so deeply in someone else's pleasures."
Daughter: Gabriella Yudenich, Pennsylvania Ballet soloist: "She's the best critic I have! She's so knowledgeable about the art form and doesn't sugarcoat things. I love that about her now. But as a student, I hated it. I couldn't stand the fact that the teacher was my mom, and if I didn't like a combination, I would let her know! She definitely threw me out of class a few times."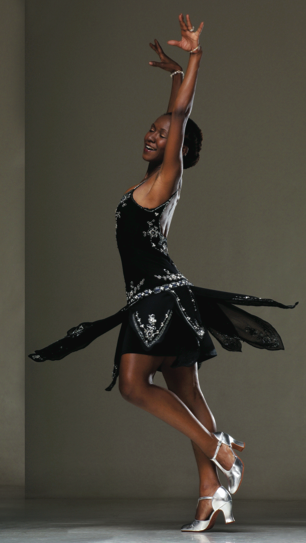 Dormeshia Sumbry-Edwards
Mom: Dormeshia Sumbry-Edwards, tapper extraordinaire: "Our connection is so special because we talk about everything. From when she was very small, I let her know the reality of a situation, be it good or bad. I think she respects me for keeping it real."
Daughter: Eboni Edwards, Billy Elliot alum: "I was scared to audition for Billy Elliot. I freaked out when we got there and my mom took me to the bathroom and calmed me down. I wouldn't have done so well if my mom hadn't been there."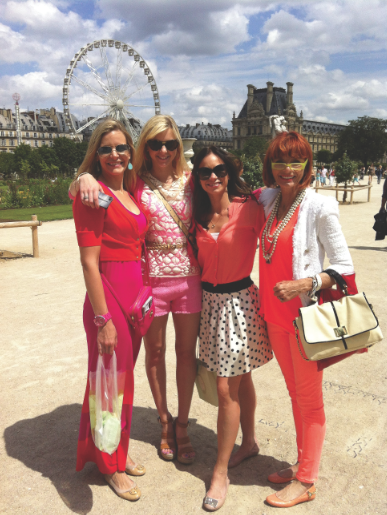 The Jensen family in Paris; (L to R) Bryn, Whitney, Sarah Jayne and Lausanne
Mom: Lausanne Jensen, former dancer and teacher: "I'm a bit of a high-strung manager type. My sole purpose for opening a dance studio was to make sure my daughters were trained well enough in ballet, jazz and tap to make any of the high school dance teams."
Daughter: Sarah Jayne Jensen, Broadway dancer and star of Center Stage: Turn It Up: "My mom constantly expressed her love for us and told us we could do and be anything. Nothing was impossible."
Daughter: Whitney Jensen, Boston Ballet soloist: "I can talk to my mom about anything that happens at work. Any difficult 'ballerina problem' I face, she understands. And she definitely pushed all of us to our full potential."
Daughter: Bryn Dowling, Broadway dancer: "Having a mother and sisters involved in dance is normal to me because it's all I've ever known. I can't imagine being the only performer in my family. That would be too weird."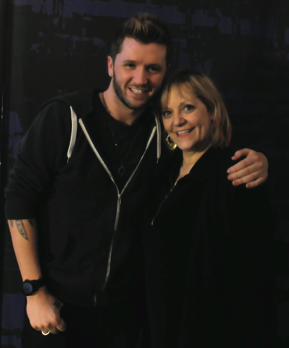 Travis and Denise Wall (photo courtesy NUVO)
Mom: Denise Wall, dance teacher: "Dance is every part of my being, and it's hard to find anyone outside the dance world who understands everything I feel. It's amazing to have a son and other children who are in the business, so we can share it all."
Son: Travis Wall, choreographer and Shaping Sound co-founder: "After living in NYC for a while, I moved back home at age 14 when I got injured. My mom was the one who retrained me, who helped me get everything back. She knew exactly what I needed to do to get back on my feet."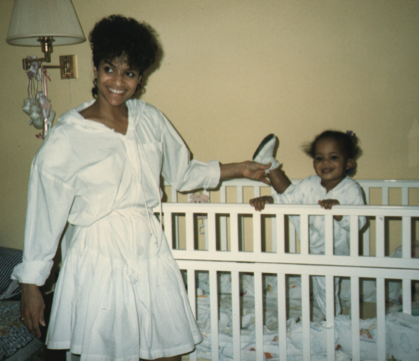 Debbie Allen with a very young (but already talented!) Vivian Nixon
Mom: Debbie Allen, Broadway legend and star of the TV show "Fame": "Vivian is strong-willed, and I'm glad, because great artists are very opinionated. But when it comes to directing her, it's like a battlefield! I get the, 'No, Mom. I don't want to do that' a lot. Still, I would like Vivian even if she were not my daughter. I would love her. I admire her."
Daughter: Vivian Nixon, Broadway dancer: "It's kind of like having your own specialty dance doctor who knows what to prescribe for you. My mom knew when I needed to move away and get intense ballet training. She knew when it was time for me to come home because my attitude had gotten a little hot. She's always offered me the best tools and had all the knowledge at her fingertips."
Jul. 22, 2017 04:55PM EST
via YouTube
It's no secret that ballet in pop culture has sparked its fair share of controversy. Which is why this video from Refinery29, featuring ABT's Isabella Boylston, is not only a super-fun watch, but a breath of fresh air.
Keep reading...
Show less
Jul. 21, 2017 12:26PM EST
via @phil_wright_ on Instagram
Well, this brings class videos to a whole new level! Choreographer Phil Wright and dancer Ashley Liai have been together eight-plus years, but she was still in total shock when he proposed to her mid-dance at Millennium Dance Complex earlier this week. Why? Well, the whole thing was unbelievably perfect.
Keep reading...
Show less
Jul. 21, 2017 11:03AM EST
(Courtesy ABC)
In the dance industry, dancers don't always have a say in what they wear on their bodies. This can get tricky if you're asked to wear something that compromises your own personal values. So what should you do if you find yourself in this sticky situation? We sat down for a Q&A with "Dancing with the Stars" alumn Ashly Costa to answer that very question. Here's what she had to say about the options dancers have surrounding questionable costumes.
Keep reading...
Show less


Get Dance Spirit in your inbox