"Dance Moms: Worst Birthday Party Ever!" Recap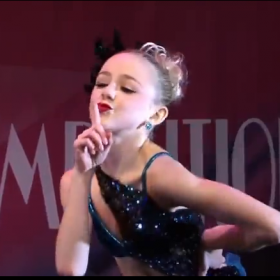 Some fun times on "Dance Moms" this week— and some not so fun times. Payton's back (ugh, so much unnecessary fighting); Kelly had a birthday party, but I don't want to talk about it; And the girls travel to Starbound in Atlanta, GA (the competition that brought on Abby Lee's breakdown last season). Bring on the drama! Here are my top five moments:
5. Chloe was on top of the pyramid! I know this shouldn't come as a shock since she's a phenomenal dancer and Maddie didn't even do a solo last week, but I just like her a lot. This girl doesn't get enough credit; I'm continuously pleasantly surprised at how little her mother has rubbed off on her.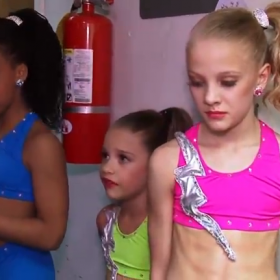 4. The girls got to audition for "Drop Dead Diva"! A fantastic show that just happens to be on the same channel, Lifetime, as "Dance Moms." Not-so-subtle advertising? I think so. Clearly, Abby's girls will beat out those Candy Apples for the part. After all, Vivi couldn't even pronounce the word "choreographer." Good thing she's a great dancer. Oh wait… poor girl.
3. The underdogs unite! Paige, Nia and Mackenzie came together for a trio. And, honestly, it was kind of a mess. Mackenzie missed her entrance, Nia fell on her butt, and no one was dancing in synch. But their moping conversation afterwards about how much trouble they were going to be in was oh-so-cute. It may not have scored high with Abby, but it kept me smiling.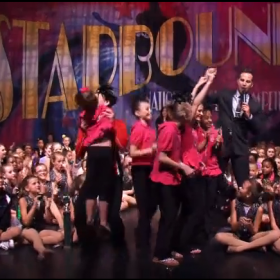 2. Can Chloe be on this list twice? Good, because she is. Chloe's solo "Trouble" was so amazing! While surprising Abby by skipping rehearsal for a school field trip was a little too sneaky for my tastes, she clearly put in the work on her own, and her routine was flawless. Got to be honest: I liked it better than Maddie's, and I thought Chloe deserved a higher title.
1. This group number was the best one yet! I even got over my sadness that Mackenzie wasn't in it. "All Kids Go" had awesome costumes, choreography that was different than Abby's usual and every dancer looked flawless. I just wish we could have seen the whole thing. First place!
Will Chloe stay on top of the pyramid? Will Payton stay on the team? Who will get the part on TV? So much excitement coming up next week! Don't miss our recap right here.
Much of Janelle Ginestra's career has been about helping others shine. She's dedicated herself to supporting and cheerleading her partner, WilldaBeast Adams; the emerging talents in their dance company, ImmaBEAST; and the countless dancers she inspires at master classes and conventions. Her YouTube channel has become a launching pad for young talents like "Fraternal Twins" Larsen Thompson and Taylor Hatala, thanks to viral videos featuring Ginestra's creative vision.
But Ginestra's a skyrocketing success in her own right—an in-demand choreographer, a social media influencer, and a dance entrepreneur, building a legacy one eight-count at a time. It's time for her turn in the spotlight. And she's more than ready. "I want to be a legend in whatever I do," she says. We'd argue that she already is.
Keep reading...
Show less
Win It
Oct. 13, 2017 04:31PM EST
When a choreographer finds a composer whose music truly inspires her, it can feel like a match made in dance heaven. Some choreographers work with the same composers so frequently that they become known for their partnerships. New York City Ballet soloist and resident choreographer Justin Peck, for example, has tapped composer Sufjan Stevens numerous times (last spring, the two premiered The Decalogue at NYCB, to rave reviews); L.A. Dance Project's Benjamin Millepied's working relationship with composer Nico Muhly has spanned a decade and two continents; and when tap dancer Michelle Dorrance premiered the first-ever Works & Process Rotunda Project, a site-specific work for New York City's Guggenheim Museum, last year, percussionist Nicholas Van Young was by her side as an equal partner. Successful collaborations require compatibility between artists, direct and honest communication, and flexible, open minds. But when the stars align, working with a composer can be extremely rewarding.
Keep reading...
Show less
(From left) Nia Sioux, Kendall Vertes, Chloe Lukasiak, and Kalani Hilliker (via @chloelukasiak)
Keep reading...
Show less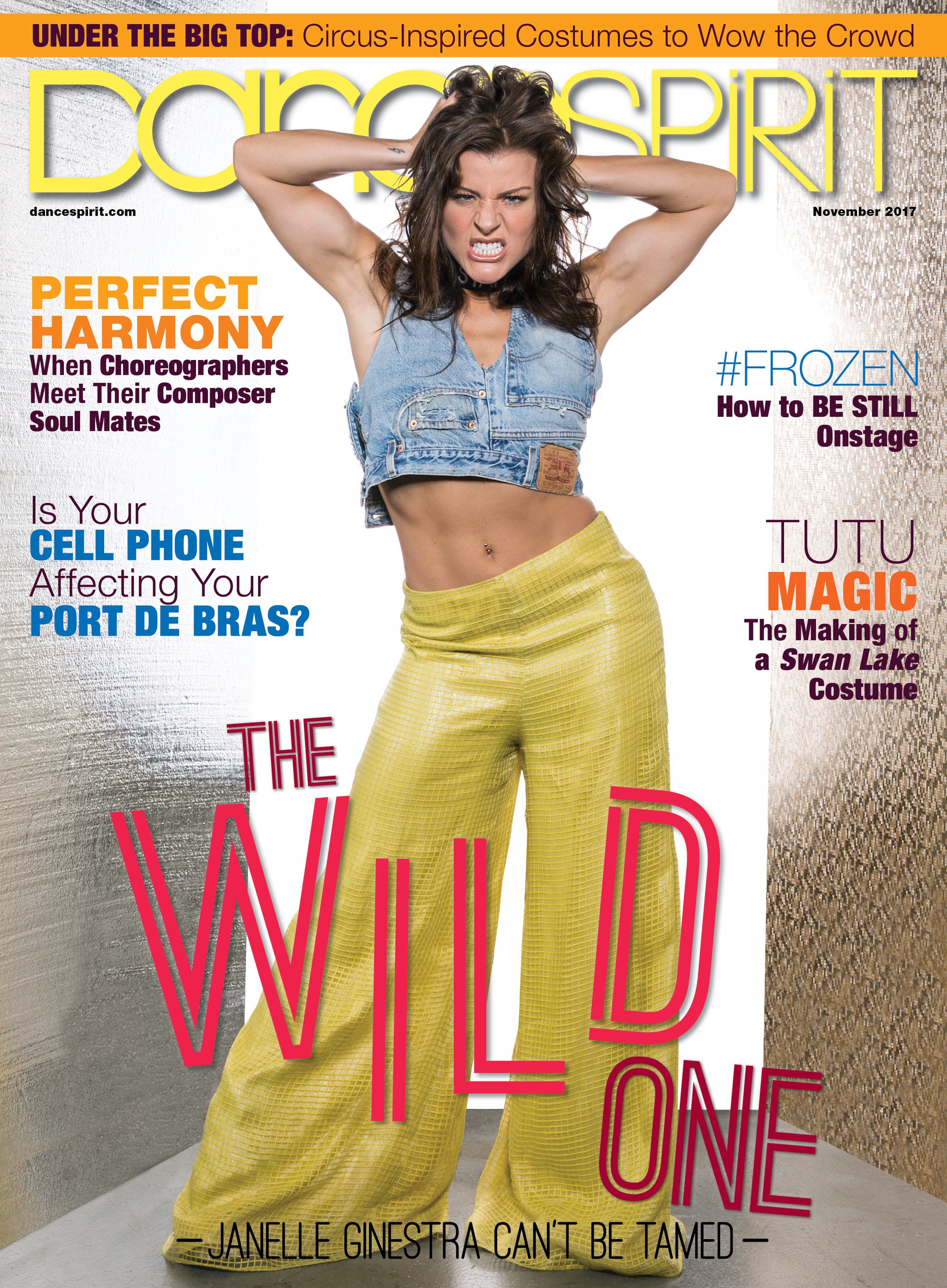 Get Dance Spirit in your inbox