Quick: What's your favorite dance movie? You've got a whole bunch, don't you? Well that list is about to get a lot longer.
The 41st Dance on Camera festival is going on right now (through Tuesday) in NYC, including showings of over 70 films—and they're all about dance! That's a whole lot of dance on the silver screen. So where should you start?
Here are five upcoming showings I'm dying to see: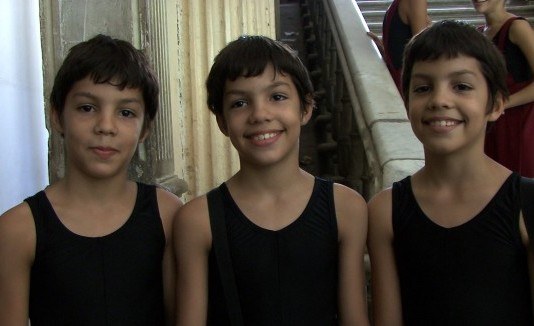 TO DANCE LIKE A MAN 
This documentary follows Cuban identical triplets Angel, César and Marcos. They're 11 years old and the top students at Cuba's National Ballet School. The best part? The triplets will attend  the screening. Cuteness overload!
Screening time: Tuesday, Feb. 5 at 6:00PM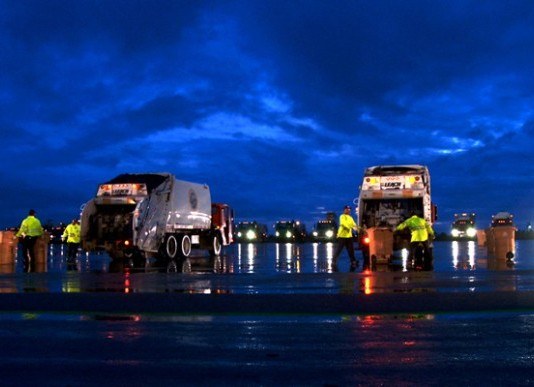 TRASH DANCE
Follow choreographer Allison Orr as she tries to convince city sanitation workers in Austin, Texas to collaborate in a unique dance performance. Twenty-four trash collectors step forward with their trucks to perform an extraordinary "dance" on an abandoned airport runway.
Screening time: Tuesday, Feb. 5 at 8:00PM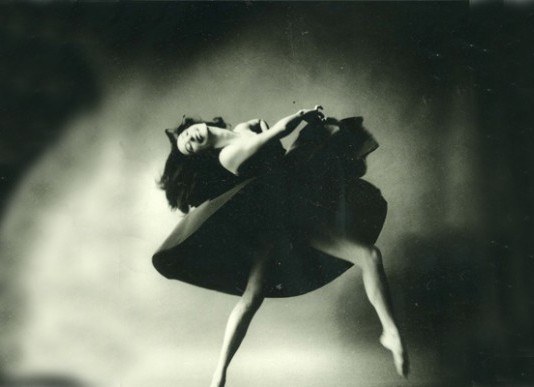 A GIRL FROM MEXICO
Great for Broadway buffs, this documentary is on the life of Carmen Gutierrez, the first Mexican dancer to perform on Broadway. Get ready to sing along, because she performed in many classic shows including Carousel, Finian's Rainbow, The King and I, Candide and West Side Story. 
Screening times: Sunday, Feb. 3 at 1:30PM and Tuesday, Feb. 5 at 1:15PM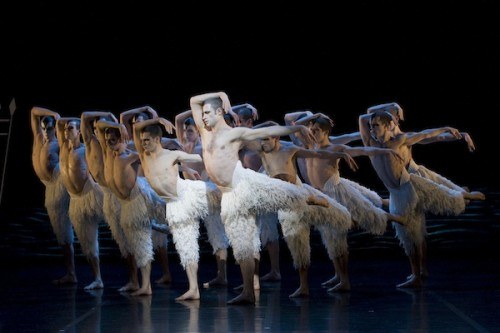 MATTHEW BOURNE'S SWAN LAKE 3D
Matthew Bourne's re–interpretation of Swan Lake is unlike any you've seen before. Instead of the traditional female corps, this ballet features a menacing male ensemble—and it's all in 3D!
Screening time: Monday, Feb. 4 at 8:30PM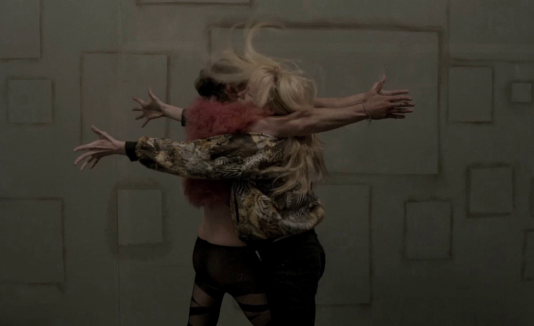 SIGUR RÓS: VIDEO MUSIC PROGRAM
If you're a music video fan, get pumped for 60 minutes of videos from Sigur Rós's album, "Valtari," all with a dance component.
Screening time: Saturday, Feb. 2 (tonight!) at  8:30PM
And there are plenty more! Get the full schedule and tickets at FilmLinc.com.
via @phil_wright_ on Instagram
Well, this brings class videos to a whole new level! Choreographer Phil Wright and dancer Ashley Liai have been together eight-plus years, but she was still in total shock when he proposed to her mid-dance at Millennium Dance Complex earlier this week. Why? Well, the whole thing was unbelievably perfect.
Keep reading...
Show less
(Courtesy ABC)
In the dance industry, dancers don't always have a say in what they wear on their bodies. This can get tricky if you're asked to wear something that compromises your own personal values. So what should you do if you find yourself in this sticky situation? We sat down for a Q&A with "Dancing with the Stars" alumn Ashly Costa to answer that very question. Here's what she had to say about the options dancers have surrounding questionable costumes.
Keep reading...
Show less
Jul. 20, 2017 04:39PM EST
Erin Carpenter as a Knicks City Dancer (David Safran, courtesy of Erin Carpenter)
The groundwork for Erin Carpenter's company, Nude Barre, began when she was a teenager. At 16, she earned a spot in the residency program at The Kennedy Center in partnership with Dance Theatre of Harlem. "We were required to wear nude—as in, our actual skin tone—tights and shoes," she remembers. Carpenter brought her "sun tan" tights and a pair of pink ballet shoes with her, because that was all she could find. But she wasn't allowed in class because her dancewear didn't match her skin. "I was so embarrassed," she says. "I looked unprepared. I just didn't have the right nudes." Her teacher explained that the dancers dyed their tights and pancaked their shoes.
Keep reading...
Show less


Get Dance Spirit in your inbox