Apr. 20, 2017 08:38PM EST
BODYTRAFFIC has arrived. The edgy contemporary troupe, which celebrates its 10th anniversary this year, has a repertory stocked with works by choreographers like Kyle Abraham, Loni Landon, Sidra Bell and Richard Siegal. The New York Times has praised its "wonderfully precise dancers"; the Los Angeles Times has called it "one of the most talked-about young companies nationwide." It attracts top-notch dancers from all over the world. And it's helped put L.A. on the map as an emerging concert-dance destination.

Reshaping the L.A. dance scene has been part of BODYTRAFFIC's mission from the beginning. In fact, Lillian Barbeito, who co-founded the company with Tina Finkelman Berkett, says they were inspired to create the troupe because "the type of work we'd always dreamed of didn't exist in L.A. yet." A seasoned bunhead but self-described "closet modern dancer," Barbeito moved to La La Land from NYC in 2001, shortly after 9/11, to work at the University of California, Los Angeles, and with some local dance groups. (Currently, she's a professor at Loyola Marymount University.) She noticed that the European aesthetic she loved was missing from the L.A. dance world. When she met Berkett in a ballet class, she knew she'd finally found her "artistic soul-mate," she says. The only problem? Berkett lived in NYC, performing with Mikhail Baryshnikov's Hell's Kitchen Dance. "I flippantly said, 'You should move here and we'll start a company,' " Barbeito remembers.
Photo by Bill HebertPerforming Joshua Peugh's "A Trick of the Light"
And that's exactly what Berkett ended up doing. She and Barbeito launched BODYTRAFFIC in 2007, and in 2009, their first commissioned work, Transfigured Night, by Amsterdam-based choreographers Guy Weizman and Roni Haver, made major waves in the L.A. dance community. Focused on the principles of stillness and silence, the piece was loosely based on the Jewish holiday of Shabbat and set to music banned during the Holocaust, played by six string players from the Los Angeles Jewish Symphony. "Instead of renting a theater, we converted a ballroom at Sinai Temple," Barbeito says. "Audiences were moved to tears. We had to turn away 100 people. It was a pretty amazing introduction to the scene, and people were itching to see what we would do next."

BODYTRAFFIC continued to build momentum by commissioning forward-thinking pieces from global talents like Belgium's Stijn Celis and Britain's Hofesh Shechter. Sidra Bell, who has both choreographed for the company and taught at its innovative summer intensive, says that emphasis on diverse and daring work is what helped put the troupe on the map. "Lillian and Tina were able to pinpoint important voices in dance and bring those voices to their dancers," Bell says. "They have really great instincts about where dance is going."

Photo by Brad RomanoTina Berkett and Joseph Davis participating in the #CamerasandDancers project
They have an eye for dance talent, too. Berkett continues to perform, and she and Barbeito have built a corps of seven more dynamic, sophisticated dancers, a group that currently includes two Cedar Lake Contemporary Ballet alums. One of those Cedar Lake transplants is Matthew Rich, who says he was drawn to BODYTRAFFIC because the two companies were "comparable in repertory," both willing to "push the boundaries." He was also intrigued by the experience of dancing in L.A. versus NYC: "Companies out here are able to take even more chances and be even more provocative."

In 2011, BODYTRAFFIC won first prize at the inaugural West Coast A.W.A.R.D. Show! Los Angeles, performing a piece by Barak Marshall. One year later, the company made its debut at the Joyce Theater as part of the Gotham Dance Festival, catching the attention of one of the dance world's top managers. "The company really fast-tracked when we were signed by Margaret Selby," Barbeito says. "That's when we were able to move into a full-time model as a touring company."
She's not kidding: BODYTRAFFIC is currently in the middle of a 15-city spring tour. The company also had an eventful fall last year, taking the stage in front of 17,000 people at the legendary Hollywood Bowl for the first-ever L.A. Dances. That moment marked a special triumph for Barbeito and Berkett.

Photo by Joshua Sugiyama Joseph Kudra, Lindsey Matheis and Joseph Davis in Arthur Pita's "Death Defying Dances"
"L.A. has never been considered a destination for world-class dance, and now it's
really happening," Barbeito says. "Venues here aren't just outsourcing talent from the other major cities—they're actually presenting local dance now. And Tina and I are so proud to have been a part of paving the way."
Giving Back

"We love to work hard in the studio," Barbeito says, "but we also see the bigger picture." It's that sense of perspective that motivates BODYTRAFFIC's outreach projects. In 2015, BODYTRAFFIC dancers spent six weeks as cultural ambassadors to the Middle East through DanceMotion USA, teaching dance and movement to differently abled dancers in Israel and Jordan. The company also does educational outreach locally, offering master classes, workshops and lectures to both pre-professional dancers and a wider range of audiences and communities.
The Right Stuff
What does it take to become a successful member of BODYTRAFFIC? According to Barbeito, "technical prowess and facility are a given." However, a strong personality and a sense of theatrical presence are also important. "Really, it comes down to chemistry," Barbeito says. "We love people who are vivacious and understand who they are."
A version of this story appeared in the May/June 2017 issue of Dance Spirit.

Apr. 20, 2017 05:00PM EST
She's something of a celebrity now. But on the convention floor, Tate McRae never lets the flash of cameras distract her from the choreographer's instruction, from exploring each movement with intention and integrity. While the 13-year-old comp queen—and ballet dancer, and singer-songwriter, and actor, and model—welcomes the recognition and opportunities that have come her way since earning second runner-up on "So You Think You Can Dance: The Next Generation" last year, she doesn't let fame go to her head. "I try never to lose sight of how dance makes me feel," she says. "Ultimately, it's passion and hard work that make each new opportunity so rewarding."

America's Favorite Canadian

Tate not only braved the "SYT" stage as a preteen—she was also competing for the America's Favorite Dancer title as a non-American. She hails from Calgary, Canada, and while her hometown friends and family could follow her journey on television, they couldn't vote, which makes Tate's third-place finish all the more impressive.

But "SYT" was so much more than a competition for Tate. "It helped me break out of my shell," she says. "It taught me not to be such a perfectionist." Tate carried that fearlessness beyond the show, and now approaches each class with newfound confidence. Stacey Tookey, who first met Tate at a convention three years before "SYTYCD," noticed the transformation. "She really treated the show as a challenge to dig into a new level of performance artistry," Tookey says.
Photo by Erin Baiano
Mc'Soul Sisters

Perhaps Tate's greatest takeaway from the show was her inseparable bond with her All-Star mentor, Kathryn McCormick. McCormick remembers realizing she needed to work with Tate on the last day of auditions. "Tate told me her goal was to be humble and kind, and to make people feel something," she says. "I was completely captivated by her in that moment, and felt we needed to be in each other's lives for reasons way beyond the show."

Knowing that Tate was already an exceptional technician, McCormick set out to help her realize the potency of her voice. "I wanted to reveal to Tate how powerful and perfect her soul is," she says. Magic happened when the pair teamed up with choreographer Travis Wall to learn She Used to Be Mine. Telling the story of a mom who leaves her daughter, the piece challenged Tate to tap into emotions she'd never personally experienced. "There was a moment when I had to scream at the top of my lungs, and we practiced it over and over," Tate says. "Travis kept shouting 'Give me more!' and 'What are you feeling?' and when I finally put myself in that position, we all started bawling. It was a beautiful mess!"

Photos by Erin Baiano
The Weekly Grind

"SYT" may have been a whirlwind experience for Tate, but the dancer's current day-to-day life is crazy in its own right. As a student in The School of Alberta Ballet's professional training division, she spends every morning polishing her technique with four hours of ballet class. "Tate is a very detailed worker," says Alberta Ballet's Ashley McNeil. "From a young age, she's been able to pick up small nuances quickly, and to repeat each movement with integrity and thought." Following ballet class, she has a quick lunch break before an afternoon of academics. Then, through Alberta Ballet's partnership with YYC Dance Project—a competition team led by Tate's mom, Tanja Rosner—Tate spends her evenings training in contemporary, tap, hip hop and jazz.

Weekends are reserved for conventions and competitions, both commercial and ballet. Tate hits an impressive circuit: The Dance Awards, JUMP, NUVO, Radix, 24/7, Tookey's Camp Protégé and Youth America Grand Prix. "I've won Mini and Junior Best Dancer at The Dance Awards, and silver as a soloist and bronze in pas de deux at YAGP, so there's a whole new pressure to impress," she says.
Photo by Erin Baiano
To Broadway and Beyond

Tate has welcomed new professional dance opportunities since graduating from the "SYT" stage. Her relationship with McCormick has opened many doors, including a trip to perform and assist at the Victorian Dance Festival in Melbourne, Australia. And she secured a spot in this spring's prestigious Gala de Danza in Cabo, Mexico, where she'll perform with professional dancers from all over the world.

With the help of a new manager, Tate has also been exploring acting opportunities, which means getting to know the L.A. audition scene. In fact, she's now a quintuple threat: She devotes additional time to singing and songwriting, and to modeling for Miss Behave Girls and as a Capezio Athlete.

As for the future, Tate's keeping her options open. She can imagine herself joining a contemporary company, like Shaping Sound, or auditioning for Broadway, TV shows, or movies. "I keep my grades up, and try to excel at everything I do," she says. "That way, I'll be prepared for whatever path opens up to me."

"Tate is on the fast track to fame, but she manages to stay so grounded through it all," Tookey says. "Notoriety is one thing, but the ability to leave behind a trail of kindness and authenticity—that's what makes Tate a beautiful dancer and human being."
Photo by Erin Baiano
Fun Facts!

Favorite day of the week: Friday. "It usually means I get to travel."
Favorite movies: Nerve, The Maze Runner series, The Hunger Games. "I like action-packed movies that keep me on the edge of my seat."
Dream gig: Performing with Ariana Grande or Taylor Swift
Favorite Instagram filter: "It depends on the lighting, but probably Mayfair at, like, 50 percent."
Favorite ballet exercises: Adagio and pirouettes
Spirit animal: A unicorn
Dream role on Broadway: "It used to be Matilda from Matilda: The Musical, but I'm way too tall for that now!"
Favorite book: The Gone series
Favorite dance shoes: Bare feet. "Pointe shoes are beautiful, but they hurt!"
Favorite dance companies: Shaping Sound, Still Motion and Nederlands Dans Theater
Mentor Most Likely To....

What do you ask the dancer who's worked with everybody? Tate offers an insider's look at some of the dance world's most brilliant minds.

Goofiest mentor: Jason Parsons. "He's so hilarious, you don't even know!"
Mentor most likely to be a philosopher in disguise: Lara VanBelleghen, YYC Dance Project's technique specialist. "She always comes up with the craziest descriptions in technique class, but they work! She's a genius."
Sweetest mentor: "It's a tie between Kathryn McCormick and Stacey Tookey."
Mentors most likely to push her outside of her comfort zone: "Travis Wall and my mom always seem to get something extra out of me."
A version of this story appeared in the April 2016 issue of Dance Spirit.

Apr. 07, 2017 04:50PM EST
Don't be fooled by the sound of Parris Goebel's voice. The 25-year-old choreographer and dancer from Auckland, New Zealand, speaks in sweet, soft tones, her demeanor almost demure. But listen carefully to her words and you'll realize that Goebel, who recently relocated to L.A., fully embodies the take-no-prisoners attitude that makes her larger than life on-screen. From her effortless cool in Justin Bieber's "Sorry" video to her explosive performances with the Royal Family and ReQuest crews, Goebel goes full-out in everything she does—and says.
"I always speak my mind," Goebel says, softly but firmly. "That's a big thing for me. In dance, the person you are is a part of your product—your personality, what you wear. You can't just be you half the time. You have to be you morning until night. It's not something you switch on; it's a lifestyle, a mindset. Take it or leave it." That unabashed self-assurance is one of the reasons everyone from Bieber to J. Lo to Cirque du Soleil wants Goebel on their team. Here's how she solidified her spot as one of the hottest choreographers in the business.
(Photo by Joe Toreno)
Growing Up Goebel
Goebel may be a relatively new face on the U.S. dance scene, but she's been in the industry her entire life. The youngest of four kids, Goebel attributes much of her born-to-entertain personality to her parents and siblings. "My family was fun, outgoing and loving," she says. "I was always free to express myself, and my parents noticed how much I loved to dance at a very young age."

By the time she was 8 years old, Goebel was enrolled in tap, jazz and ballet, but something wasn't right. "I didn't like anyone forcing me to move a specific way," she says. "I just wanted to move the way I wanted to move." So at 10—after being inspired by Missy Elliott, Michael Jackson, Usher and Beyoncé videos—Goebel enrolled in a hip-hop class. Immediately, she was hooked. "I loved the sounds, the lightness, the music and the freedom of it," she says. "There was no right or wrong. I knew I'd found my calling."

Life outside the studio wasn't easy for Goebel, though. Half Polynesian and half European, she was "the only brown girl" in an academic school populated almost entirely by Caucasians, and was bullied for looking different. "I was the only one with darker skin, a rounder nose and different features, and I was picked on for that," Goebel says. "I looked like a Poly girl, and I didn't fit in." At 15, she dropped out to pursue dance full-time.
(Photo by Joe Toreno)
Building the Empire—and The Palace
After leaving school, Goebel was unsure of her next move. "I wanted to join a company, but there were only two near me," she says. "One was an all-boy crew, and the other one wasn't very good. I had two options: Join something that wasn't up to my personal standards, or do my own thing." Goebel went the do-my-own-thing route, in spite of her initial concerns. "I asked my dad, 'Who's going to choreograph?' He said, 'You!' I said, 'Who will mix the music?' He said, 'You can.' So I got my friends together to train in my auntie's garage." And that's how ReQuest was born.

Goebel's father, Brett (who's also her manager), realized the group needed an actual studio to rehearse in. In 2009, he founded The Palace Dance Studio in Auckland. "We wanted a space that would allow Parris to be creative 24 hours a day," he says. "We called it 'The Palace' because our mantra is 'Crowns up.' It's all about self-empowerment and making sure our students believe in themselves." Today, The Palace is home to six crews—including ReQuest and the Royal Family—and has regular studio classes for all ages and abilities, which Goebel frequently leads herself. (Now that she's based in L.A., she live-streams in.)
(Photo by Joe Toreno)
Goebel's initial goal for ReQuest was just to have fun with friends. But after a year together, the all-girl group started competing annually at Hip Hop International. "It was an opportunity for a bunch of girls from New Zealand to be seen by people all over the world," Goebel says. "We got to showcase what we had to offer and what makes us unique." The crew's first performance earned them a standing ovation. Before long, they were getting gold medals at the World Hip Hop Dance Championships—and attention from some very high-profile performers.
(Photo by Joe Toreno)
The Life-Changing Calls
Goebel's first big break came in 2012, when Jennifer Lopez's team, impressed by one of her clips on YouTube, called to ask if Goebel would choreograph something similar for Lopez's Dance Again world tour. Goebel, who was only 20 at the time, said yes. "After that, it was so surreal: Artist after artist kept calling," Goebel says. She quickly booked jobs with Nicki Minaj, Janet Jackson and Rihanna, in addition to competing with ReQuest on "America's Best Dance Crew" in 2012. Then came the call of all calls: Justin Bieber's manager asked her to choreograph every video for Bieber's Purpose: The Movement album. Goebel was given a small budget and three weeks to make it all happen. "I pretty much got to do whatever I wanted," she says. "They gave me a timeline and told me to just go for it."

Goebel's first step was to immerse herself in the music. "When I create, I try to just let the music inspire me," she says. "I listened to the songs on repeat and tried to let my imagination run wild." As she solidified her concept for each video, Goebel reached out to the friends she thought would be perfect for each one.

In the end, Goebel brought in more than 60 dancers to create the 13 videos—including the ReQuest dancers she used for the "Sorry" video, which now boasts more than 2 billion YouTube views. "I remember Parris calling us into the studio and saying, 'We're gonna do something, but it's confidential,' " says Althea Strydom, a longtime ReQuest dancer. (You know her as the "Bulls-jersey girl" from the "Sorry" video.) "She said it was for Justin Bieber, and we all lost our minds. The whole process was so fun—it always just felt like I was hanging out with my friends in the studio."

Challenging as the huge Bieber project was, Goebel always kept her cool. "If she's stressing out, she'll never show it on the outside," Strydom says. "She always seems to have everything in control, and she makes her dancers feel confident and comfortable." In fact, Goebel has a stellar reputation throughout the industry for her professionalism and work ethic. "She always wants to get it right, and asks all the right questions," says Napoleon D'umo, who first met Goebel at a Monsters of Hip Hop convention. "And her own performance quality is just beyond—when she dances, the entire room lights up. She has this glow, this aura."
On Fame, Fortune and Freedom
A different artist at Goebel's level might have let the fame go to her head. But Goebel has been largely unaffected by her high-profile status. "From day one, I've always put in the same amount of work," Goebel says. "When you're working hard, you have no time to be big-headed. The only thing that's changed is the number of people who know my name. Yes, it's all cool, but I'm still me, working my butt off. That's what keeps me grounded."
(Story continues below)

To Brett, Parris is "a unicorn that was dropped off on the front porch"—because she's completely, utterly true to herself. "She wears what she wants to wear, listens to what she wants to listen to and says what she wants to say. She won't take a job that doesn't sit right with her, and if she turns it down, the artists usually come back stronger to get her," Brett says. "People always ask what her secret to success is. It's no secret: Work hard, then work hard again."
A version of this story appeared in the May/June 2017 issue of Dance Spirit.

Mar. 29, 2017 07:41PM EST
You may remember meeting Gabriel Hyman in 2015, when he was a student in The Ailey School Summer Intensive Program. He had a lot of wisdom back then, offering up some great advice on dealing with injuries (which still holds true today!). It should come as no surprise, then, that Hyman's now dancing with Ailey II. Dance Spirit caught up with him as he prepares for the company's season, talking about everything from the rehearsal process to pre-performance rituals (and doling out even more great advice).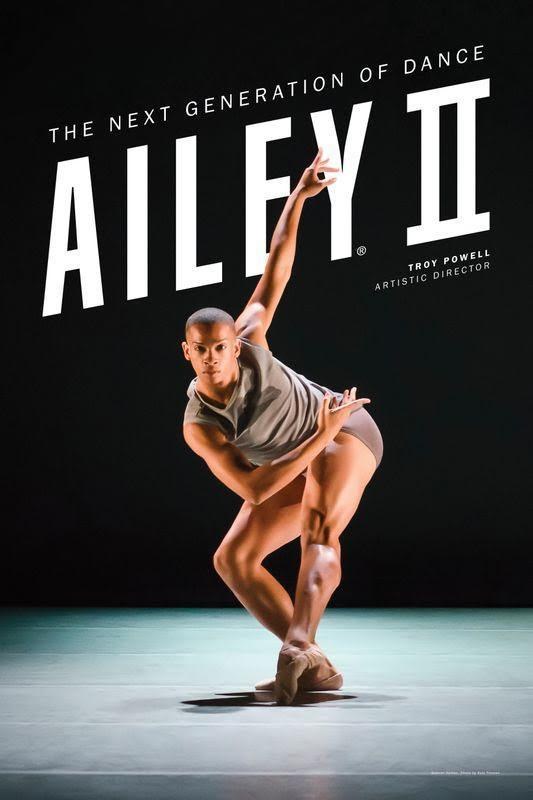 Hyman giving us life on the company's promotional poster (photo by Kyle Froman, courtesy Ailey)
Tell us a little bit about this season! What kinds of pieces will you perform?

This season you can expect to see two exciting, diverse, and powerful programs. The first program includes three world premieres: Circular, choreographed by Jae Man Joo; Stream of Consciousness, choreographed by Marcus Jarrell Willis; and Sketches of Flames, choreographed by Bridget L. Moore. The second program, "Contemporary Favorites", includes a new work, Meika, choreographed by Leila Da Rocha, and returning works from last year's season: Jean Emile's In & Out, Jamar Roberts' Gêmeos, and Ray Mercer's Something Tangible.
What has the rehearsal process been like for this season's world premieres?
It's been very fun and very challenging! Jae Man Joo, who choreographed Circular, has a very quick, specific and detailed movement vocabulary. Initially, it was difficult to grasp his unique and quirky style. But the company learned to have "heartfelt conversations through movement" as an ensemble, which is similar to the theme of the piece.
Stream of Consciousness choreographer Marcus Jarrell Willis was a breath of fresh air. His movement is gestural and his piece challenged us to explore the different aspects of the mind. He encouraged us to make his movement as genuine and as personal to us as possible, which made the process so enjoyable. It also makes the piece fresh and a little different every time it's performed.
Bridget L. Moore's Sketches of Flames is fast, fiery and passionate. It's a flamenco-influenced work, and this process was different than our past processes—Bridget assigned several movement tasks, including "sketching": In the early stages of the process, she has us "sketch" out our names in the space through our own movements. She transformed these into several phrases throughout the piece. She incorporated these assignments throughout the piece, which really made the work feel like it was ours. She challenged us to really utilize space through movement, and used the idea of passion and love in a series of duets and ensemble work—in turn, this piece is very fun and very romantic.
What's the best part about dancing with Ailey II?
Having the incredible opportunity to travel domestically and internationally, and perform on stages around the world! I have had the chance to see parts of the world that I never imagined: Canada, Italy, Spain and France, among many. We've even had the opportunity to perform for former President Barack Obama in Hanover, Germany!
What are you most excited about for this season's performances?
I'm most excited to perform Jae Man Joo's Circular. In this work, we feel most connected as an ensemble. At the very end of the piece, there's a moment where I circle around the stage and have the opportunity to look each company member in the eye. This is followed by a group phrase danced in unison, ending with the company breathing in one accord. I always get emotional, because the company moving and working together as a family is truly beautiful—I look forward to it every night.
Is there anything you're nervous about?
Probably opening night. It's always a nerve-wracking performance because it's the first time performing the new works in NYC, Ailey II's home city. The audience is filled with family, friends and dance critics, and these are some of the hardest audience members to perform for. But this extra healthy nervousness keeps me on my toes and helps me perform my best.
What do you think audiences will take away from this season?
They'll take away a well-rounded and diverse evening of contemporary ballet, flamenco-inspired, jazz and contemporary dance performed by a powerful, energetic, mature, fresh and versatile group of young talented dancers!
If you could describe this season in three emojis which would you pick?
What's your pre-performance ritual like? How do you calm any butterflies?
While putting on my makeup before a performance, I like to listen to Frank Ocean, Beyoncé, Sam Smith or Drake, to get in the "zone." As a company, before every performance we circle up and breathe in and out together, then say a prayer. This calms any butterflies I might have and really prepares my mind for the performance.
What's a piece of advice you want to share with our readers?
Never give up and always work hard to follow your dreams, no matter how difficult it gets. Being a part of Ailey II has impacted my career significantly. It's taught me some of the most important lessons about being a professional dancer and being a part of a professional company. Having the opportunity to travel has also allowed me to learn about different cultures and arts around the world. But none of this would be possible had I decided to give up or choose a career that was "more promising" or "conventional." If you put in unconditional effort and work extremely hard, you're capable of achieving anything you put your mind to.
For more info on Ailey II's NYC season, head to their website!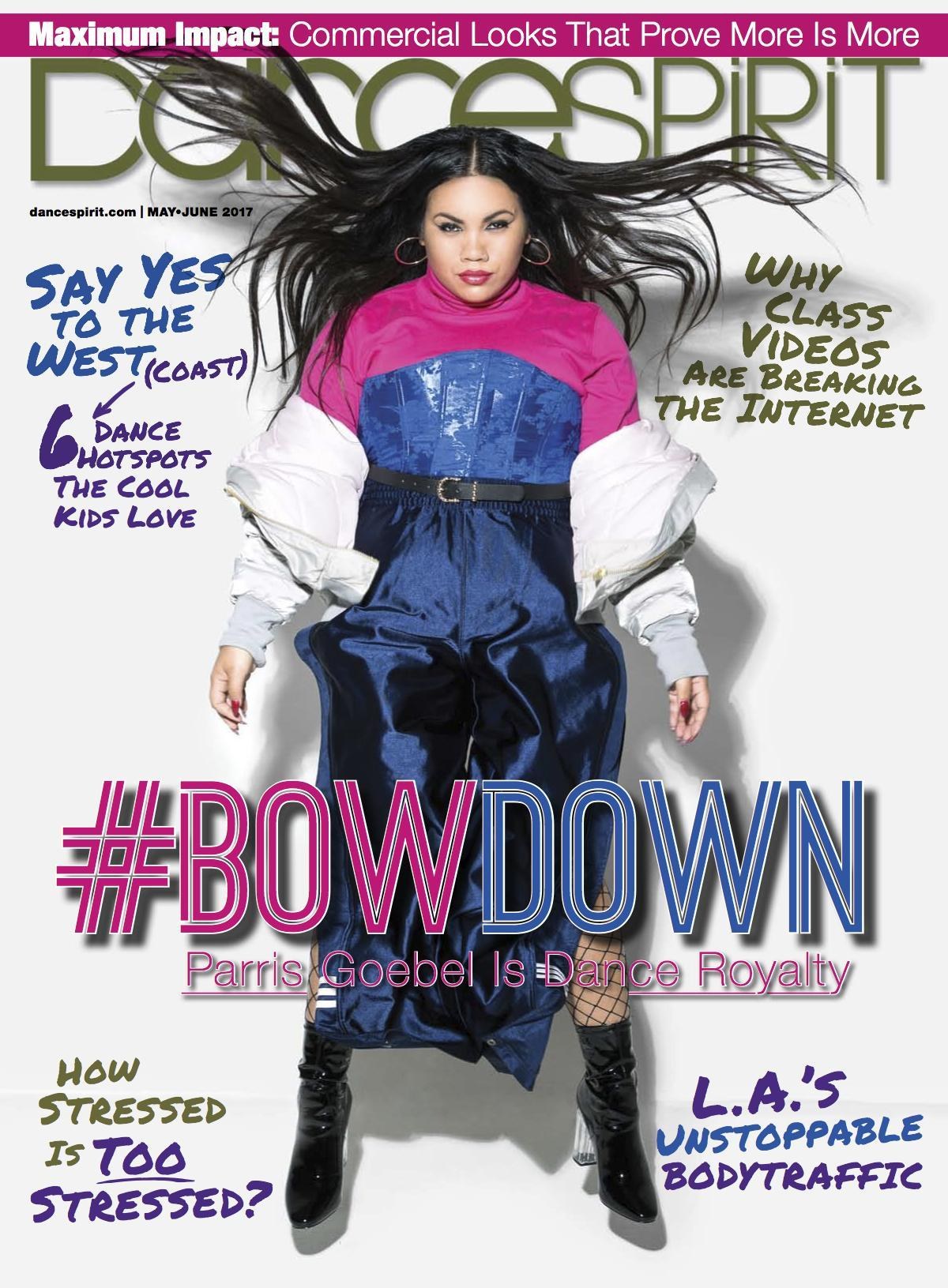 Featured College Dance Program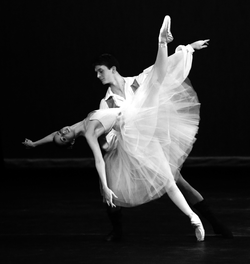 Get Dance Spirit in your inbox