Sep. 05, 2012 12:33PM EST
Dancers Look Pretty Great in Their Underwear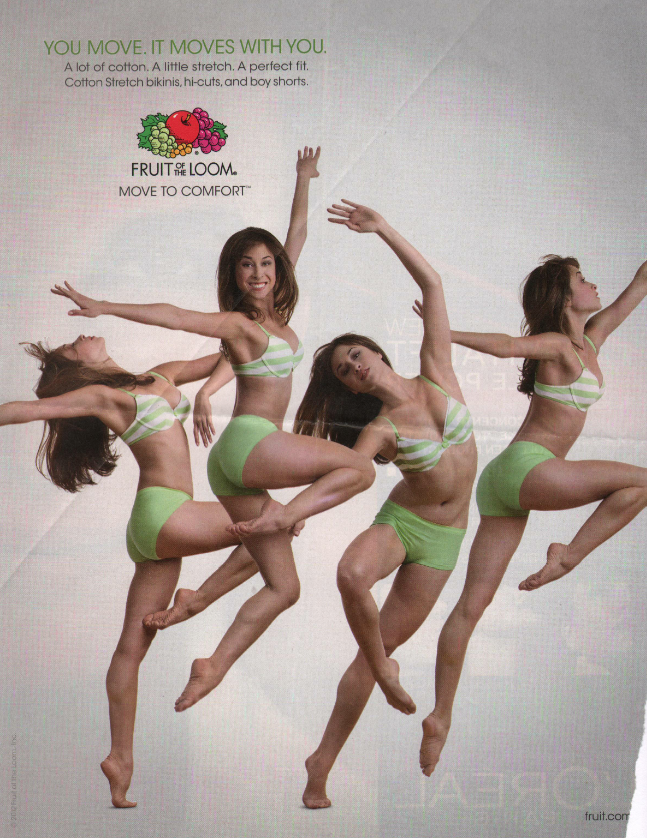 Remember when, a couple of years ago, Hanes featured Momix dancers in a few of their television commercials? It was a genius idea for a brand trying to prove that its underwear was not only comfy but would also stay put: have a group of people who know how to move (and have gorgeous bodies, to boot) put that claim to the test.
Well, now Fruit of the Loom has cottoned on (har har!) to the idea. As I was flipping through the September issue of InStyle magazine, I saw the kind of gorgeous FOTL ad at right. And the beautiful dancer featured in it, with those amazing feet? She's American Ballet Theatre member Puanani Brown, who was also one of the stars of our March 2010 tutu fashion shoot. Work those skivvies, Pua!
Jul. 23, 2017 07:00AM EST
Jul. 22, 2017 04:55PM EST
via YouTube
It's no secret that ballet in pop culture has sparked its fair share of controversy. Which is why this video from Refinery29, featuring ABT's Isabella Boylston, is not only a super-fun watch, but a breath of fresh air.
Keep reading...
Show less


Get Dance Spirit in your inbox