These Famous Dancers Are Talking About Mental Health—and We Thank Them for It
Keone and Mari Madrid on "World of Dance." Mari has opened up about her struggles with depression. (NBC)
Recently, our friends at Dance Magazine posted a thought-provoking article about the dance world's inability to address dancers' mental health. It was one of their most-read articles to date, and it encouraged dancers, parents and teachers to share their own personal stories.
That group of storytellers includes some very high-profile dancers, and we're especially thankful for their courage. We hope that their willingness to discuss such a personal issue will help younger dancers feel comfortable talking about mental health as well, and hopefully help lead to better support systems within the dance community.
Here are two big names who've been open about their struggles.
---
Mari Madrid
When Keone and Mari Madrid performed "Darkness and Light" on "World of Dance" a couple of weeks ago, it was clear there was a powerful story behind the routine. A few days later, Mari wrote a blog post about the meaning of the dance and how it reflected a difficult time in her marriage with Keone. She admitted that she's been dealing with depression since age 15, but had tried to keep her negative thoughts to herself. It wasn't until more than a decade later, when Keone couldn't provide the support she needed on his own, that she opened up and sought help. We recommend you read the entire post, but the ultimate takeaway is that there's no shame in mental illness:
"To anyone dealing with depression and not thinking that it's worth it to keep going, to deal with the burden of living. Don't. Give. Up. Don't be opposed to reaching outside to get help and to keep searching for the right help. For what is going to be effective for you. And if you love someone who struggles with mental health, don't give up. Continue to love them, to search for how to support them through these waters."
Sydney Magruder Washington
Sydney Magruder Washington lists many titles in her Instagram bio: professional ballerina, Brown Girls Do Ballet mentor, wifey—and mental health warrior. At age 11, she was diagnosed with attention deficit hyperactivity disorder (ADHD), followed by subsequent diagnoses of major depressive disorder and panic disorder with Agoraphobia. On her blog, The Black Swan Diaries, she writes that as a child she used to hide her diagnoses, until she came to the realization that they're nothing to be ashamed of. In an article on The Mighty, "Dear Ballet Community, We Need To Start Talking Openly About Mental Illness," Washington discusses how the ballet world expects you to leave your mental health issues at the door, writing them off as character flaws when that's clearly not the case:
"Mental illness isn't baggage you can check on your way out of the country for your company's annual tour. Trauma doesn't wait politely for you beyond the threshold of the studio while you focus on engaging your inner thighs in rond de jambe. Mental illness and trauma bulldoze their way into every crack of your life without your permission and make it difficult, sometimes impossible, for you to even do the things you love most in the world. But most teachers, artistic directors and choreographers don't account for that."
Washington is a vocal advocate for support systems and open communication among choreographers and teachers, and she hopes to change the perception of what living with a mental illness looks like.
Much of Janelle Ginestra's career has been about helping others shine. She's dedicated herself to supporting and cheerleading her partner, WilldaBeast Adams; the emerging talents in their dance company, ImmaBEAST; and the countless dancers she inspires at master classes and conventions. Her YouTube channel has become a launching pad for young talents like "Fraternal Twins" Larsen Thompson and Taylor Hatala, thanks to viral videos featuring Ginestra's creative vision.
But Ginestra's a skyrocketing success in her own right—an in-demand choreographer, a social media influencer, and a dance entrepreneur, building a legacy one eight-count at a time. It's time for her turn in the spotlight. And she's more than ready. "I want to be a legend in whatever I do," she says. We'd argue that she already is.
Keep reading...
Show less
Win It
Oct. 13, 2017 04:31PM EST
Daphne Lee is a queen, and not just in the "OMG Girl Boss Alert" sense of the word. She's an actual queen—a beauty queen. Crowned Miss Black USA in August, she's been doing double duty as she continues to dance with the Memphis based dance company, Collage Dance Collective. Lee's new title has given her the means to encourage other black girls and boys to pursue their dreams, while also pursuing dreams of her own. The scholarship money awarded with the pageant title will assist her as she earns a Masters of Fine Arts degree at Hollins University.
Keep reading...
Show less
When a choreographer finds a composer whose music truly inspires her, it can feel like a match made in dance heaven. Some choreographers work with the same composers so frequently that they become known for their partnerships. New York City Ballet soloist and resident choreographer Justin Peck, for example, has tapped composer Sufjan Stevens numerous times (last spring, the two premiered The Decalogue at NYCB, to rave reviews); L.A. Dance Project's Benjamin Millepied's working relationship with composer Nico Muhly has spanned a decade and two continents; and when tap dancer Michelle Dorrance premiered the first-ever Works & Process Rotunda Project, a site-specific work for New York City's Guggenheim Museum, last year, percussionist Nicholas Van Young was by her side as an equal partner. Successful collaborations require compatibility between artists, direct and honest communication, and flexible, open minds. But when the stars align, working with a composer can be extremely rewarding.
Keep reading...
Show less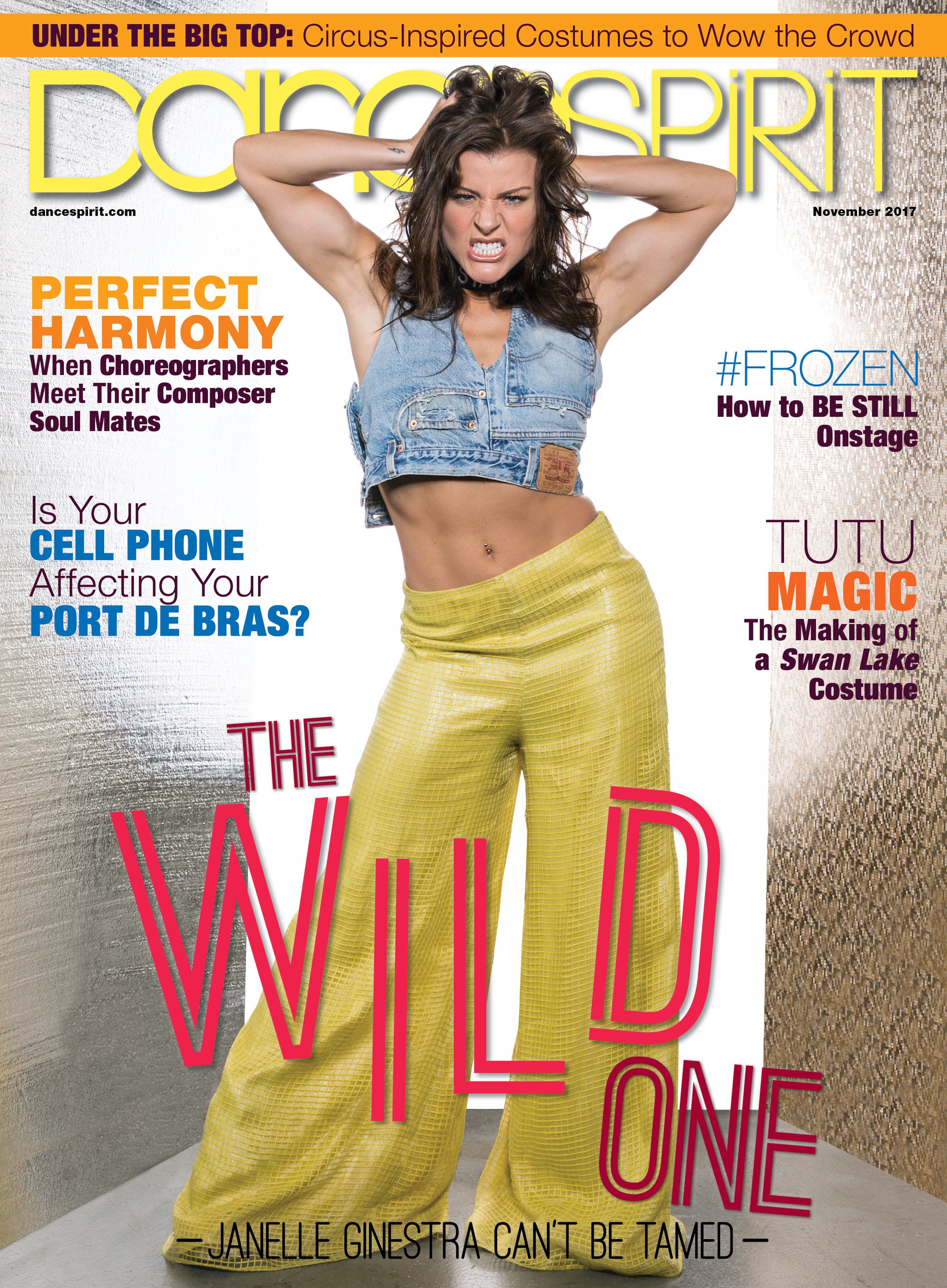 Get Dance Spirit in your inbox