Dancing in a Shifting World
When Brilynn Rakes was two months old, her parents noticed something different about her eyes: They were constantly shaking back and forth. An eye doctor diagnosed her with nystagmus, a rare condition that meant she had little control over her eye muscles. Nystagmus is also known as "dancing eyes"—which is fitting because, despite being legally blind, Brilynn, now 18 years old, has blossomed into an accomplished ballet dancer. She trained at Severance Ballet Conservatory in Fresno, CA, and spent a summer at The Juilliard School in NYC before starting college at the Ailey/Fordham BFA Program this year. Here, she shares how she found the strength to keep dancing—even in the face of hardship.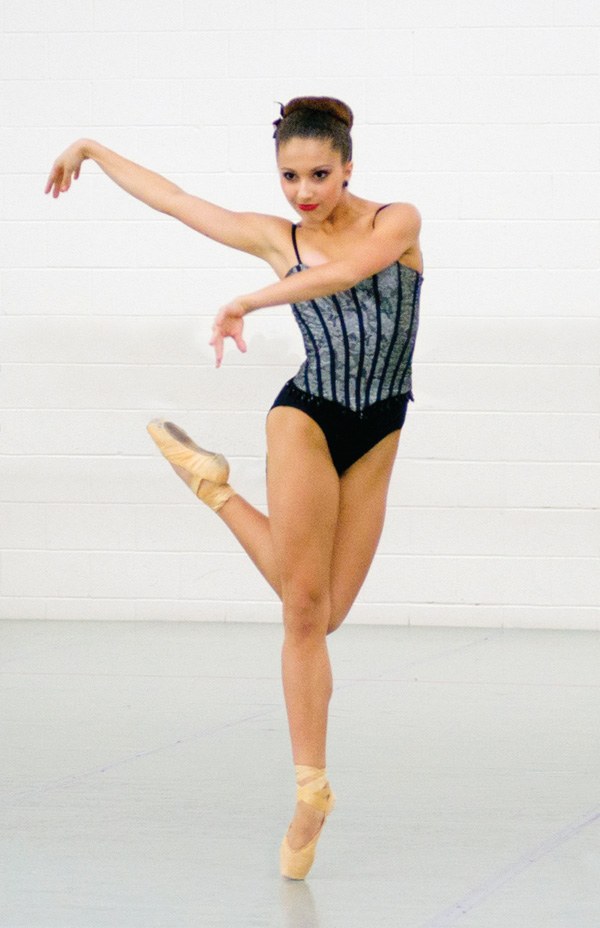 (Photo by Leslie Andre)
As told to Rachel Zar:
I think my lowest point onstage was last year, at Youth America Grand Prix in San Francisco. As soon as I stepped onstage, my visual problems took over. I was disoriented, and I fell out of turns I'd been determined to nail. I felt like I was trying to balance on a rocking boat—completely out of control. When I got offstage, I was so discouraged that I caught myself thinking: This isn't going to work. I'm done with ballet.
It wasn't the first time I'd almost given up. But for the YAGP Finals in NYC two months later, I reversed my mentality. Instead of focusing on the lights, my turns and my shaky vision, I just thought about having fun. That made all the difference. It's that love of performing—and mind-over-matter mentality—that has carried me from the beginning.
My condition means objects more than five feet away are a blur and everything I see is constantly in motion as my eyes shake. I'm also color-blind and extremely light-sensitive; my world is about 20 times brighter than everyone else's. I've worn tinted contact lenses since third grade, and I have to wear dark sunglasses on top of that when I go outside. I also carry a monocular—a telescope-like device that helps me see things that are farther away, like street signs—but I rarely travel outside by myself. It's too overwhelming.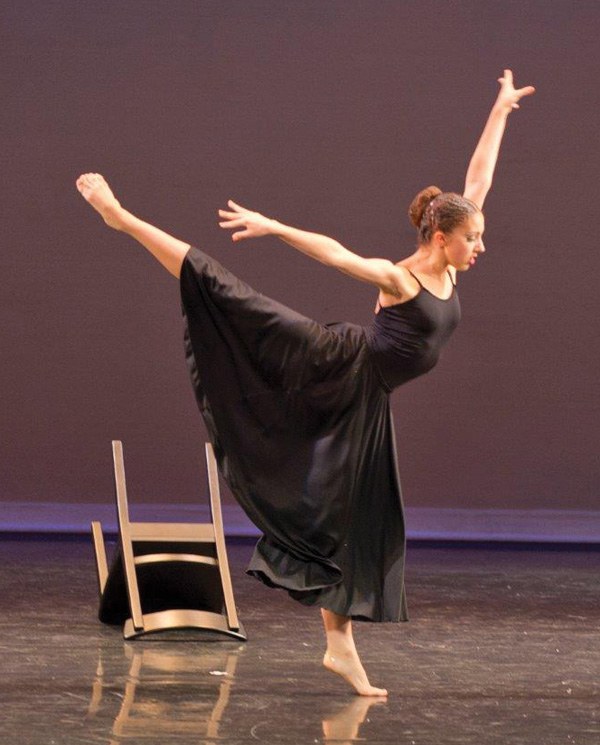 Brilynn performing her contemporary solo, Solidario, at Youth America Grand Prix 2012 in San Francisco (photo by Leslie Andre)
When I first started dancing at age 8, I'd have temper tantrums because I wanted everything to be as easy for me as it was for everyone else. Because of my vision, a simple single turn was the hardest thing for me to get—and finding my balance on one leg seemed nearly impossible. Then, when I was about 10, I competed my first solo—and I had the best time onstage. After that, every time I got frustrated, I'd try to remember that feeling.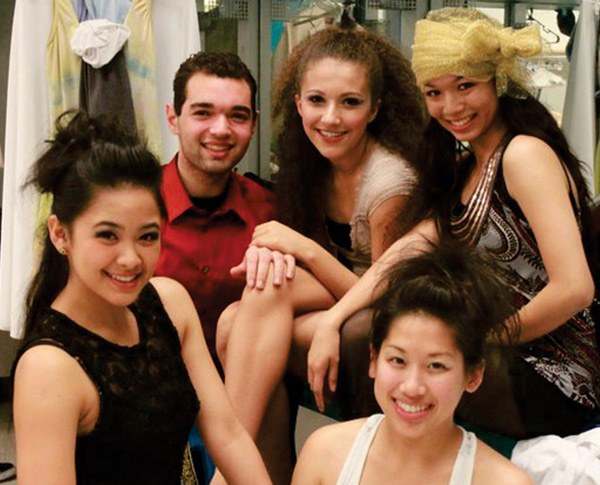 Fifteen-year-old Brilynn (center) backstage with friends (photo courtesy Brilynn Rakes)
There are some things my eyesight will always prevent me from doing, like driving. And there were times, especially when I was younger, that I thought I'd never be able to dance professionally, either. When I was 12, my ballet teacher gave me a book about Alicia Alonso, who was legally blind toward the end of her career. That book gave me hope that I could actually have a career in ballet. Ever since then, I've been determined to make it happen.
Perfecting my technique has been a very different experience for me than for most dancers. Instead of using the mirror, my process is internal; it involves engaging small muscles and manipulating my core to find each position. Staying in line with other dancers in corps work is one of my biggest challenges. I see best with my peripheral vision, so I'll try to spot the dancers closest to me out of the corners of my eyes. I rely on my ears a lot, and I listen carefully to everything my teachers say, because when they're across the room I can't see them at all. I'm proud of how far my technique has come. Many dancers who don't know me—like at summer intensives or competitions—say they don't even notice that I'm visually impaired.
In April, I got a life-changing call from "Dancing with the Stars." The producers had heard about me through a choreographer I'd once worked with, and they invited me to perform live on air. What I didn't know was that they'd planned an on-camera surprise: Instead of performing a solo, Derek Hough would be choreographing a duet for us. The show filmed me at home and in the studio, and even interviewed one of my biggest fans—my dad—for the segment. Performing live with Derek was amazing. But what happened afterward was what made the experience truly special. I got so many messages—from moms whose children have nystagmus and from dancers who have other visual impairments—saying I'd given them hope and inspired them. I'll never forget the feeling of joy it gave me.
Then, just 20 days after my performance on "DWTS," my world turned upside down. My dad was rushed into emergency heart surgery and passed away. Dealing with my dad's death was the ultimate test. But a couple hours after it happened, I was notified that I'd been accepted to The Ailey/Fordham BFA Program in NYC. My next move seemed meant to be, and I knew my dad would be with me every step of the way.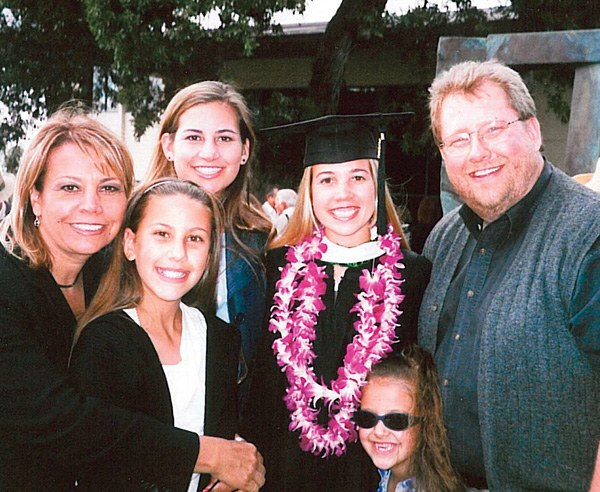 Five-year-old Brilynn (second from right) with her family (photo courtesy Brilynn Rakes)
If anything, being visually impaired and losing my dad have given me more determination to succeed—and they've certainly given me emotion to pull from when I'm onstage. I'm now finishing up my first semester of college. It's unreal that despite the obstacles in my past, I'm getting closer and closer to my dream.
Win It
Sep. 05, 2017 12:10PM EST
Photos by Erin Baiano
It's time to get your pirouette on! From September 5th to September 30th, we're hosting a contest to find out who's the best turner of them all.

Put together your most impressive turning combo. Post a video online. Share your turns with us and thousands of other dancers around the world. And if our editors think you're the top turner, you'll win a fabulous prize.
Keep reading...
Show less
All of 18-year-old Kaylin Maggard's dreams—from scoring the title of National Senior Outstanding Dancer at New York City Dance Alliance Nationals to winning the 2017 Dance Spirit Cover Model Search—are coming true. And to anyone who knows the gorgeous contemporary dancer, that's no surprise.
From the moment the Dance Spirit staff met Kaylin, it was obvious her humility and talent would take her far. Not only did she go full-out during the photo shoot and class at Broadway Dance Center, but she was always cheering on, laughing with, and supporting her fellow CMS contestants Haley Hartsfield and Michelle Quiner. During the voting period, the social media world was abuzz with praise for her work ethic, positive attitude, and generosity.
Since her CMS trip to NYC, Kaylin's moved from her hometown of Columbia, MO, to the Big Apple for her freshman year at Juilliard, and is busy getting acquainted with the city. As for the future? She's taking it one opportunity at a time, but something tells us we'll be seeing this contemporary queen reach new heights every year.
Keep reading...
Show less
New York City principal Lauren Lovette has become an icon thanks to her emotional maturity and exceptional musicality. The 26-year-old quickly rose through the ranks after joining the company as an apprentice in 2009, reaching principal status in 2015. A Thousand Oaks, CA, native, Lovette started studying ballet seriously at age 11, at the Cary Ballet Conservatory in Cary, NC. After attending two summer courses at the School of American Ballet, she enrolled as a full-time student in 2006. Last year, she made her choreographic debut with For Clara, her first piece for NYCB. Catch her latest work this month during the company's fall season. —Courtney Bowers
Keep reading...
Show less
In our "Dear Katie" series, former NYCB soloist Kathryn Morgan answers your pressing dance questions. Have something you want to ask Katie? Email dearkatie@dancespirit.com for a chance to be featured!
Dear Katie,
I know I'm not getting good enough dance training from any of my local studios. But I'm not sure I'm ready to move away to study at a big-name school, either. How do you know when you're ready to leave home to pursue your passion?
Marisa
Keep reading...
Show less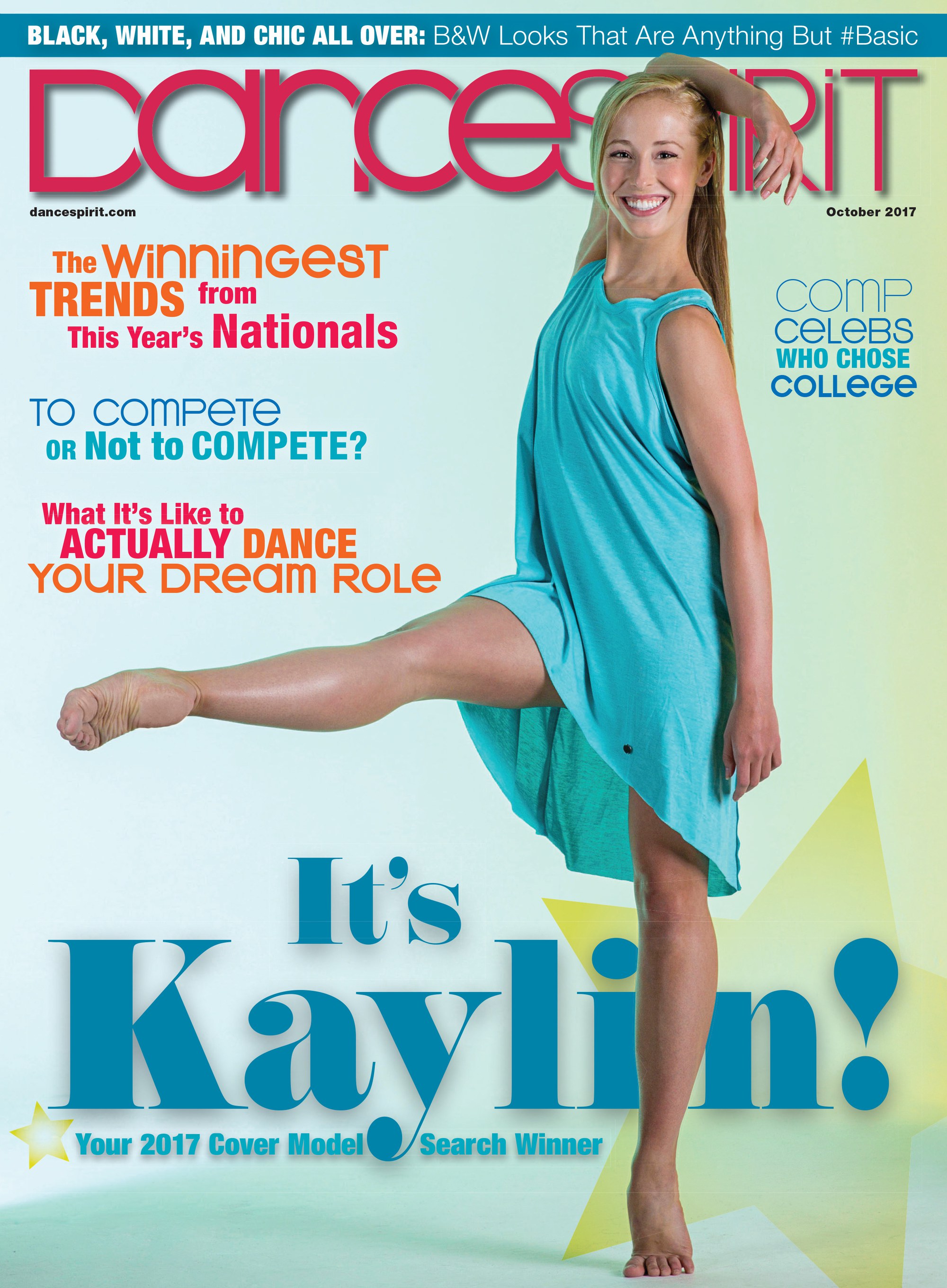 Get Dance Spirit in your inbox