Aug. 23, 2010 08:57AM EST
On August 18th commotion erupted in downtown Dallas, TX, as six members of the Project Bandaloop dance troupe, secured by wires, danced on the side of the 50-story Thanksgiving Tower. The crowd may have been shocked by the performance, but for the dancers, it was just another day at work.

Founded by director and dancer Amelia Rudolph in 1991, San Francisco-based Project Bandaloop performs dances on a variety of surfaces (on buildings and other structures, in the air, on the ground, etc.) around the world.

Rachael Lincoln has been a member of the company since 1999. Here, she dishes about what it feels like to defy gravity on a regular basis and what it takes to train to dance in such unusual locations.

Dance Spirit: What was it like dancing on the Thanksgiving Tower in Dallas? 

Rachel Lincoln: Thanksgiving Tower in Dallas was fun because it's a tall, glass building with no obstructions (big signs, columns, etc.), and it was easier to focus on the execution of the dance rather than potential tripping or rope-wrap hazards. There is a particular excitement to dancing on skyscrapers—a single jump can last for 10 seconds!

DS: Is dancing on the side of a building scary? 

RL: We take the potential risk of our work very seriously. We travel with a professional team of riggers and have a culture of safety within the company that has never once failed. The diligence with which we uphold our systems and safety protocol has, over the years, allowed my mind to relax and trust the gear and our team.  I don't feel fear anymore. 

DS: What type of movement does Project Bandaloop do in the air?  Can all dance moves performed onstage be translated onto the side of a building?

RL: While we often make choreography on the ground and translate it onto the [side of a] wall, there are definite physical limitations to being in a harness.  Of course, we gain the ability to work with gravity in a very different way, but we are unable to do certain things, like turn around our central axis.

Although there are specific "moves" that we do in the air (things that have developed their own Bandaloop vocabulary, such as "Peregrine", "Spinning Coma", "Bat" etc.) we try to avoid simply doing tricks in the air. Particularly when an audience is able to see subtlety, we create work that contains small gestures and intimate partnering as well as the spectacular flips. We treat a vertical surface much like a stage—depending on the size of the wall and the position of the audience, we have to adjust the scale of our choreography.

DS: What type of training do you need to be a dancer in Project Bandaloop?

RL: All of the performers in the company are trained professional dancers. Each member has a unique background that often involves athletic release technique and a sport such as climbing, gymnastics, surfing, or diving.  Once in the company, it is not uncommon for a dancer (if not already a fan) to spend more time rock climbing. In addition to various dance forms, most of us also practice yoga and/or Pilates.

DS: What are some most memorable places you've danced with the company?

RL: For me, the most notable experiences include: dancing on the side of a water tower in Soweto, South Africa; on a historic post office in Macao, China; in the Dolomite Mountains, over the Fjords in Norway, at The Kennedy Center for the Performing Arts in Washington D.C., and in the Himalayas.
Much of Janelle Ginestra's career has been about helping others shine. She's dedicated herself to supporting and cheerleading her partner, WilldaBeast Adams; the emerging talents in their dance company, ImmaBEAST; and the countless dancers she inspires at master classes and conventions. Her YouTube channel has become a launching pad for young talents like "Fraternal Twins" Larsen Thompson and Taylor Hatala, thanks to viral videos featuring Ginestra's creative vision.
But Ginestra's a skyrocketing success in her own right—an in-demand choreographer, a social media influencer, and a dance entrepreneur, building a legacy one eight-count at a time. It's time for her turn in the spotlight. And she's more than ready. "I want to be a legend in whatever I do," she says. We'd argue that she already is.
Keep reading...
Show less
Win It
Oct. 13, 2017 04:31PM EST
Daphne Lee is a queen, and not just in the "OMG Girl Boss Alert" sense of the word. She's an actual queen—a beauty queen. Crowned Miss Black USA in August, she's been doing double duty as she continues to dance with the Memphis based dance company, Collage Dance Collective. Lee's new title has given her the means to encourage other black girls and boys to pursue their dreams, while also pursuing dreams of her own. The scholarship money awarded with the pageant title will assist her as she earns a Masters of Fine Arts degree at Hollins University.
Keep reading...
Show less
When a choreographer finds a composer whose music truly inspires her, it can feel like a match made in dance heaven. Some choreographers work with the same composers so frequently that they become known for their partnerships. New York City Ballet soloist and resident choreographer Justin Peck, for example, has tapped composer Sufjan Stevens numerous times (last spring, the two premiered The Decalogue at NYCB, to rave reviews); L.A. Dance Project's Benjamin Millepied's working relationship with composer Nico Muhly has spanned a decade and two continents; and when tap dancer Michelle Dorrance premiered the first-ever Works & Process Rotunda Project, a site-specific work for New York City's Guggenheim Museum, last year, percussionist Nicholas Van Young was by her side as an equal partner. Successful collaborations require compatibility between artists, direct and honest communication, and flexible, open minds. But when the stars align, working with a composer can be extremely rewarding.
Keep reading...
Show less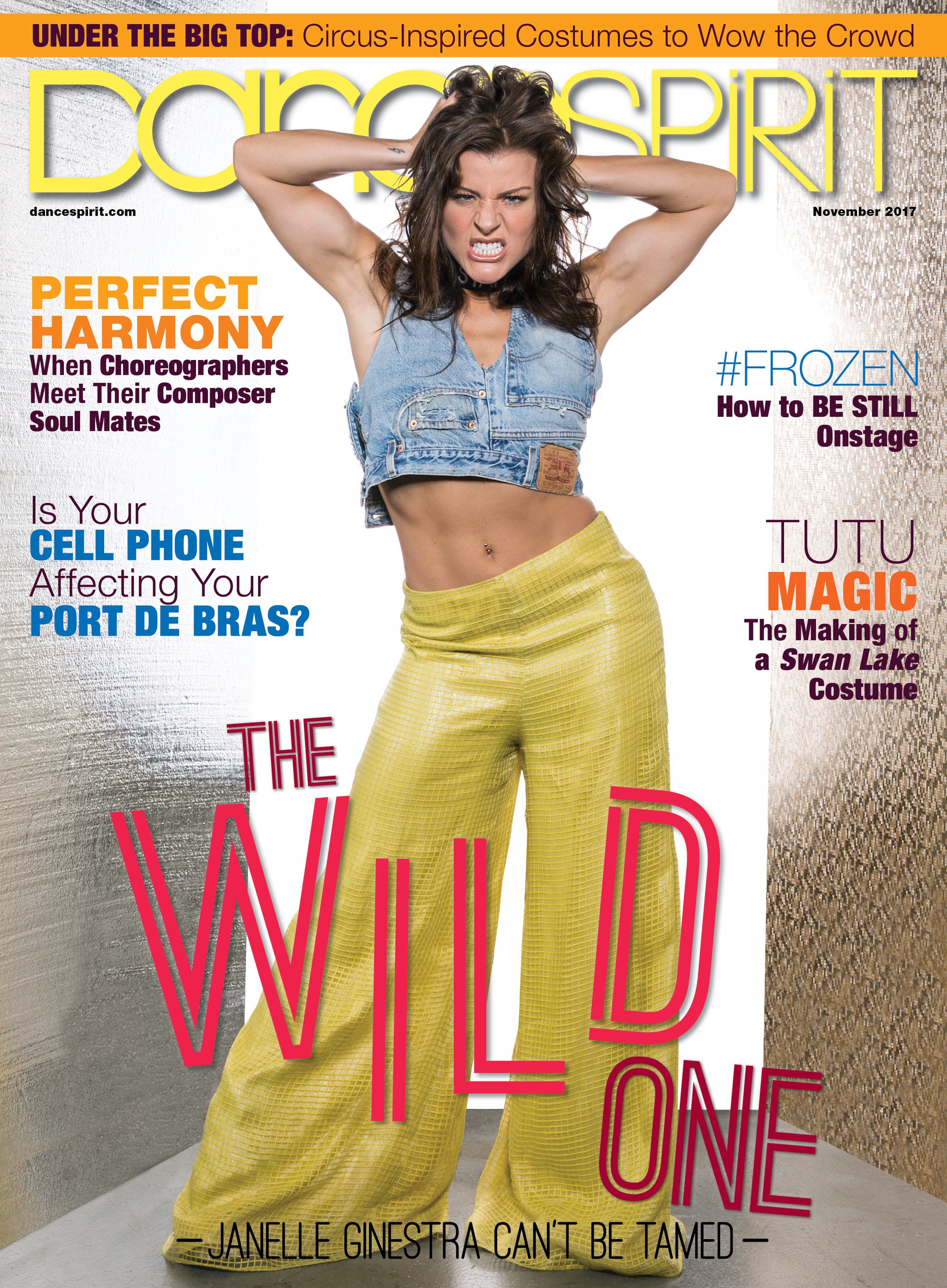 Get Dance Spirit in your inbox