Apr. 28, 2010 12:01PM EST
"Dancing With the Stars" Recap: Season 10, Week 6 Elimination
The "Dancing With The Stars" leader board has changed dramatically since last week with Nicole and Derek on top, Evan and Anna dropping to third and Jake and Chelsie coming in last place and heading home.

Here's a rundown of the highlights of last night's elimination show:

Within the first couple minutes, we found out that Erin and Maks are the first couple safe from elimination. But it was clear that Len hadn't forgotten about Maks' shirtless shenanigans when he reminded the dancers and the audience that not-a-one of Monday's performances managed to be both "wowing" in terms of performance quality and technique. Ouch.

The judges selected Chad and Cheryl to give a repeat performance of their Argentine Tango. They look even better the second time around!
The musical guest was Melissa Etheridge, and boy, did she rock out! She received a standing O! Maks, Anna, Tony and Chelsie accompanied her onstage with some dizzying partnering and flipping around. The dancing was definitely impressive, but our focus was on Melissa's vocals.

Chad and Cheryl were told they were safe, just before the Salsa performance. Though the dancers all decked in white were certainly talented, it was the Flamenco guitarist, Benica that caught my eye. (Note: more gyrating on the judges table? It's getting a little old...)

We can only assume that the next segment, from ESPN's "Sports Science" series, was a  time-filler. Special sensors were used to test Dmitry and Edyta's strength, height, speed and precision while dancing. The factoids in the segment were interesting (Edyta spins faster than the wheels on Lance Armstrong's bike! Who knew?), but we found their conclusion that dancers are "world class athletes" to be less-than-surprising.
After the break, Melissa Etheridge performed "Come To My Window," a crowd pleaser. Edyta (in quite the skimpy costume) and Dmitry got to dance live this time!

We soon learned that Nicole and Derek were safe, and they were followed by Pam and Damian, and Evan and Anna. Niecy and Louis were in the bottom two with Jake and Chelsie. But it was Jake "The Bachelor" Pavelka who would not be getting a (figurative) rose this week. Apparently America likes "comical" tangos more than Jake's "high energy," which Len said he'd miss. Jake choked up crying ("Bachelor" flashback anyone?) as he graciously thanked his fans, cast, fiancé and Chelsie for the experience. Awww!

Until next week...
Much of Janelle Ginestra's career has been about helping others shine. She's dedicated herself to supporting and cheerleading her partner, WilldaBeast Adams; the emerging talents in their dance company, ImmaBEAST; and the countless dancers she inspires at master classes and conventions. Her YouTube channel has become a launching pad for young talents like "Fraternal Twins" Larsen Thompson and Taylor Hatala, thanks to viral videos featuring Ginestra's creative vision.
But Ginestra's a skyrocketing success in her own right—an in-demand choreographer, a social media influencer, and a dance entrepreneur, building a legacy one eight-count at a time. It's time for her turn in the spotlight. And she's more than ready. "I want to be a legend in whatever I do," she says. We'd argue that she already is.
Keep reading...
Show less
For more on choosing whether to compete or not, click here.
I started dance classes at a young age. By the time I was 3, I was training at The Dance Club, and I grew up there. I started with the basics—ballet and jazz—and eventually added tap, tumbling, contemporary, and hip hop.
Early on, I did compete. I remember my first time: I did a trio at a small local competition, and it got first place. The trophy was as tall as I was, and I loved it. I attended conventions as a mini, and had the opportunity to take classes from Travis Wall, Sonya Tayeh, Andy Pellick, and Joey Dowling-Fakhrieh. There was so much variety—I was in awe.
Keep reading...
Show less
For more on choosing whether to compete or not, click here.
My mom was a dancer growing up, and she went on to become a dance teacher, so I've really grown up in the studio. I started classes when I was 2, and by the time I was 9, I was training at The Dance Club and knew I wanted to dedicate all my time to dance.
Keep reading...
Show less
Win It
Oct. 13, 2017 04:31PM EST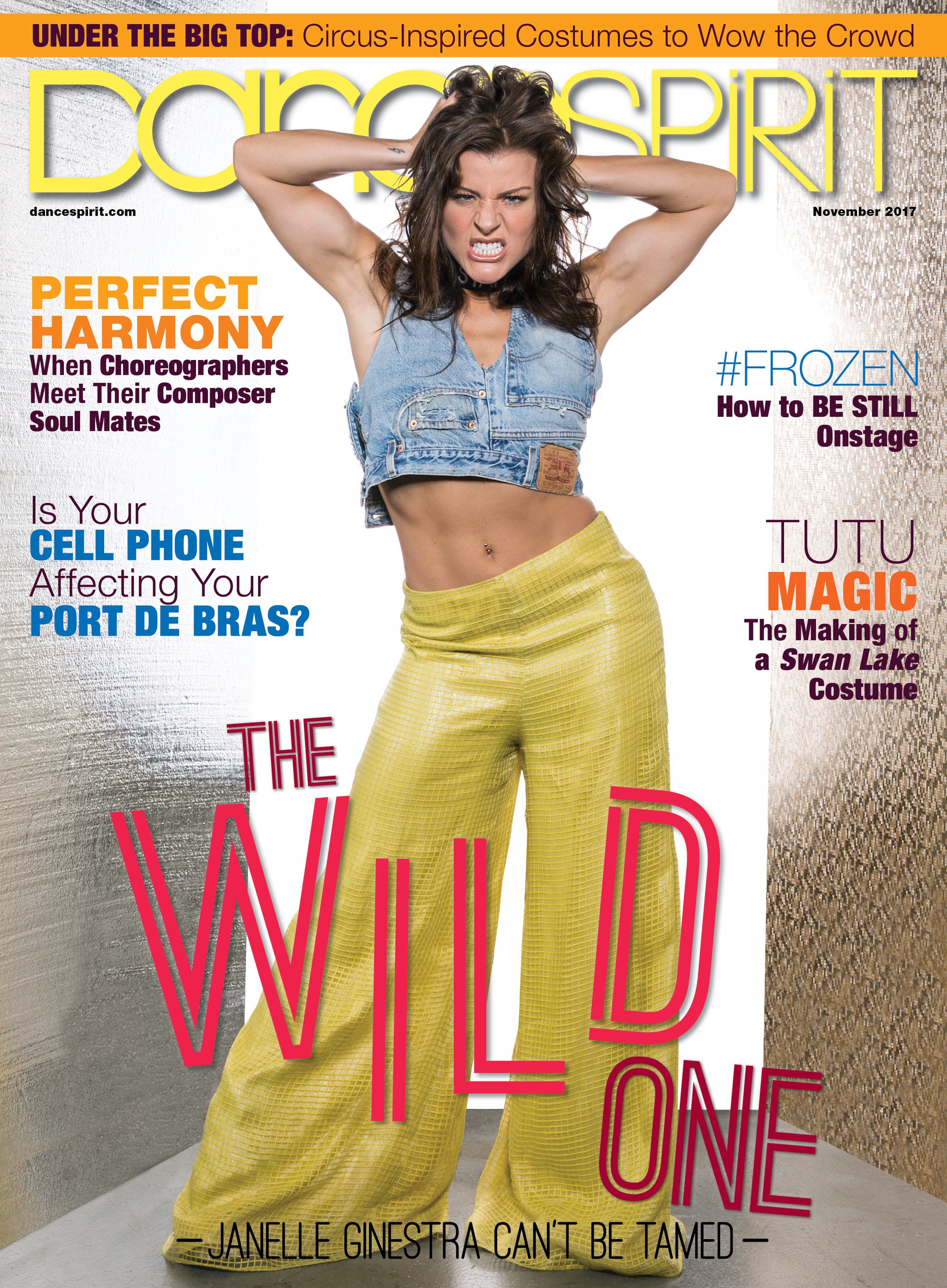 Get Dance Spirit in your inbox