Dear Katie: How Do I Strengthen My Super-Archy Feet?
In our "Dear Katie" series, former NYCB soloist Kathryn Morgan answers your pressing dance questions. Have something you want to ask Katie? Email dearkatie@dancespirit.com for a chance to be featured!
---
Dear Katie,
I have super-archy feet, which is great—sometimes. But they're hard to control because they're so flexible. How can I make them stronger and easier to work with? I have a hard time even standing properly in pointe shoes.
Natalia

Dear Natalia,
While I'm sure many of your fellow dancers envy you, having beautiful feet can be tough! The first thing to do is to make sure you have the right pointe shoe. You need a good, strong shank to support that arch, but not a rock-hard shoe that'll keep your feet from getting stronger. Go to your local dance store and try everything. Having the right shoe can do wonders!

Establish a daily Thera-Band routine. Your super-flexible feet will need a really high-resistance band—I'd suggest either a black, gray or blue band. Do lots of simple push-through-the-feet exercises to build stability in your ankles and metatarsals.

Once you're in your pointe shoes, add extra relevés, élevés and balances to your pre-class warm-up to improve your strength. Even doing simple tendu and dégagé exercises in your pointe shoes, focusing on pushing through your metatarsals, will help your feet and ankles learn to stabilize the rest of your body. It's all about repetition and time!
Using a Thera-Band every day is super important.Photo by Nathan Sayers
Dear Katie,
I've loved dance for as long as I can remember, and I want to pursue it professionally. But lately, I haven't felt
the same joy when I dance. I'm always sad at the studio, and I'm not even sure why. I miss the old me. What should I do?
Saleen

Dear Saleen,
Many dancers go through a "burnout" period, either in their training or once they become professionals. Think back to why you started dancing in the first place. Was it the music? The freedom of the movement? Reconnecting with those initial feelings can help you find your joy again.

We dancers also tend to get caught up in the pursuit of perfection, and that can mess with your head. Scary as it sounds, try taking a few days, or even a week, away from dance. (Pick a time when not a lot is going on at the studio, so you won't be missing any performances or other important opportunities.) Odds are, just putting a little space—mentally and physically—between you and the dance world for a while will allow you to come back to class newly energized and excited.
However, if that time away leads you to realize that you no longer want to dance, that's OK too! It doesn't make you a failure. It just means your passions and goals have changed. And if that's the case, it's better to realize it now than 10 years down the road.

Dear Katie,
I just got a big part in my school's musical. There's a lot of dancing, which I'm not worried about at all—but I also have to sing and speak. I'm not used to using my voice onstage! What can I do to get comfortable?
Karen

Dear Karen,
The first time I had to speak and sing onstage, I was terrified. Thankfully, I had some great coaching. I'll pass along the wisdom I received!

Dancers are taught to lift up through their bodies. But if you lift up while singing, you'll run out of air. Instead, during singing and speaking passages, focus on staying grounded. Let your body relax and your weight drop into the floor—foreign as that might feel.

Be sure to actively enunciate every lyric or line of dialogue, too. In normal speech, eliding your words, so they slur together a bit, is OK. But onstage, it's not—the audience has to hear everything clearly to be able to understand you. You might feel silly hitting every "t" and "d" hard, but it's important!

Finally, focus on projecting your voice, just as you project your dancing up and out. The people in the back row have to hear you as well as see you! Well-supported breathing, using your diaphragm, will help your voice carry to the far reaches of the theater.
For more of Katie's helpful tips and advice, click here.
(From left) Mean Girls dancers Riza Takahashi, Ben Cook, Kamille Upshaw, Jonalyn Saxer, DeMarius R. Copes, and Stephanie Lynn Bissonnette (photos by Erin Baiano)
Get in, losers. We're going to Broadway.
OK, not losers, actually—more like the bajillion die-hard fans of Tina Fey's 2004 cult hit Mean Girls, who've been wearing pink every Wednesday since a musical adaptation of the film was first teased back in 2013.
Now their world is like a cake filled with rainbows and smiles, because Mean Girls the musical, which had a trial run in Washington, DC, last fall, is set to open at Broadway's August Wilson Theatre April 8. And in a very grool twist, it turns out the show—with direction and choreography by Casey Nicholaw and a book by Fey herself—is delightfully dancey.
Keep reading...
Show less
Screenshot form YouTube
What do you get when a hoard of dancers collaborate to the catchy tune of "Love Somebody," by the band Frenship? The most epic dance party ever, of course! Said dance party was produced by the talented Michael Riccio, who's performed in feature films, including "Confessions of a Teenage Drama Queen" and "Shrek Forever After."
Keep reading...
Show less
Alicia Vikander in Tomb Raider (Warner Brothers)
Keep reading...
Show less
Quiz
Nov. 30, 2017 10:41AM EST
University of Minnesota Dance Team (courtesy University of Minnesota)
They say there's no "I" in "team"—and nowhere is that truer than the world of college dance teams, where precision reigns, uniformity is key, and a single misstep from any given "I" can cost a group a championship trophy. So it's unsurprising that securing a spot on one of the best dance teams in the country is no easy feat.
Members of these highly athletic teams rehearse for hours every week—on top of academic classes and commitments—and perform at football and basketball games, annual concerts, and nationally televised competitions (hi, ESPN). And "no I" rule notwithstanding, each of these top teams is made up of highly trained, highly technical, highly hard-core individuals, who come together to create a ready-for-victory pack.
These six teams aren't one-off success stories—they're consistently strong, and earn the top spots at major competitions like UDA and NDA nearly every year. Up for the challenge? Here's what to know before you go to auditions.
Keep reading...
Show less
courtesy ADCC
Are you a high school senior who's been accepted to a four-year accredited college or university program? Congrats! Within the 2017-2018 season, have you competed in events run by at least two of the organizations in the above graphic? Double congrats, because the Association of Dance Conventions and Competitions, or ADCC for short, wants to give you $1,000 (!!) towards college tuition.
Keep reading...
Show less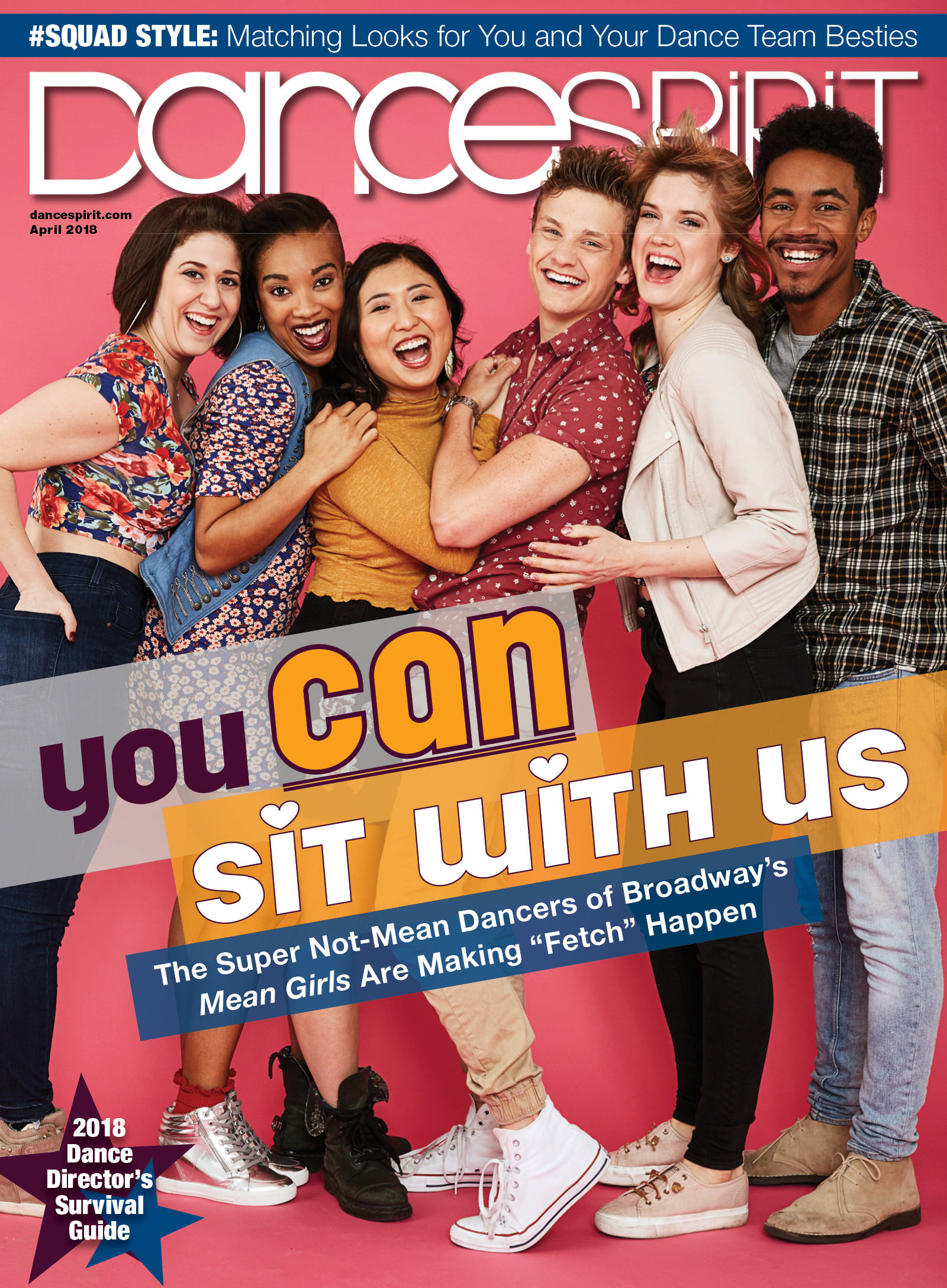 Get Dance Spirit in your inbox