Dear Katie: I'm a One-Sided Turner!
Photo by Jayme Thornton
In our "Dear Katie" series, former NYCB soloist Kathryn Morgan answers your pressing dance questions. Have something you want to ask Katie? Email dearkatie@dancespirit.com for a chance to be featured!
Dear Katie,
I'm a one-sided turner, and it's becoming a serious problem. I can do quadruple turns to the right, but can barely manage a double to the left. What am I doing wrong, and how can I even myself out?
Aubrey
---
Dear Aubrey,
You're definitely not alone! For a very long time, I couldn't turn left to save my life. To figure out what's going wrong, break the turn down into parts. First, assess your relevé. Start in fourth position, relevé to passé, and come back down. Did you fall a certain direction? Did you tip to one side? Once you figure out your balance, you can start compensating for any flaws when you turn.
Many dancers don't bring their right sides around when turning left. So next, consider: Are you leaving one side behind? Focus on pulling that right shoulder around when you turn. You can also think of it as bringing the left shoulder back.
The last thing to do is never fun, but it's necessary: Practice your left turns more than your right. Repetition really is key. The more you practice, the better your turns will get!
For more of Katie's helpful tips and advice, click here.
Much of Janelle Ginestra's career has been about helping others shine. She's dedicated herself to supporting and cheerleading her partner, WilldaBeast Adams; the emerging talents in their dance company, ImmaBEAST; and the countless dancers she inspires at master classes and conventions. Her YouTube channel has become a launching pad for young talents like "Fraternal Twins" Larsen Thompson and Taylor Hatala, thanks to viral videos featuring Ginestra's creative vision.
But Ginestra's a skyrocketing success in her own right—an in-demand choreographer, a social media influencer, and a dance entrepreneur, building a legacy one eight-count at a time. It's time for her turn in the spotlight. And she's more than ready. "I want to be a legend in whatever I do," she says. We'd argue that she already is.
Keep reading...
Show less
Win It
Oct. 13, 2017 04:31PM EST
Oct. 13, 2017 03:01PM EST
Okay, so it's also Friday the 13th. (Eek! Be sure not to let any black cats cross your path on the way to the studio!)
Keep reading...
Show less
If you've ever seen a Janelle Ginestra class video, you know how lit her combos are. What you don't see in those clips is how devoted Ginestra is to her students. We went behind the scenes at one of her sold-out IMMA SPACE classes to see Ginestra in her element, mentoring some of L.A.'s most talented dancers. It was an inspiration feedback loop.

All photos by Joe Toreno.
Keep reading...
Show less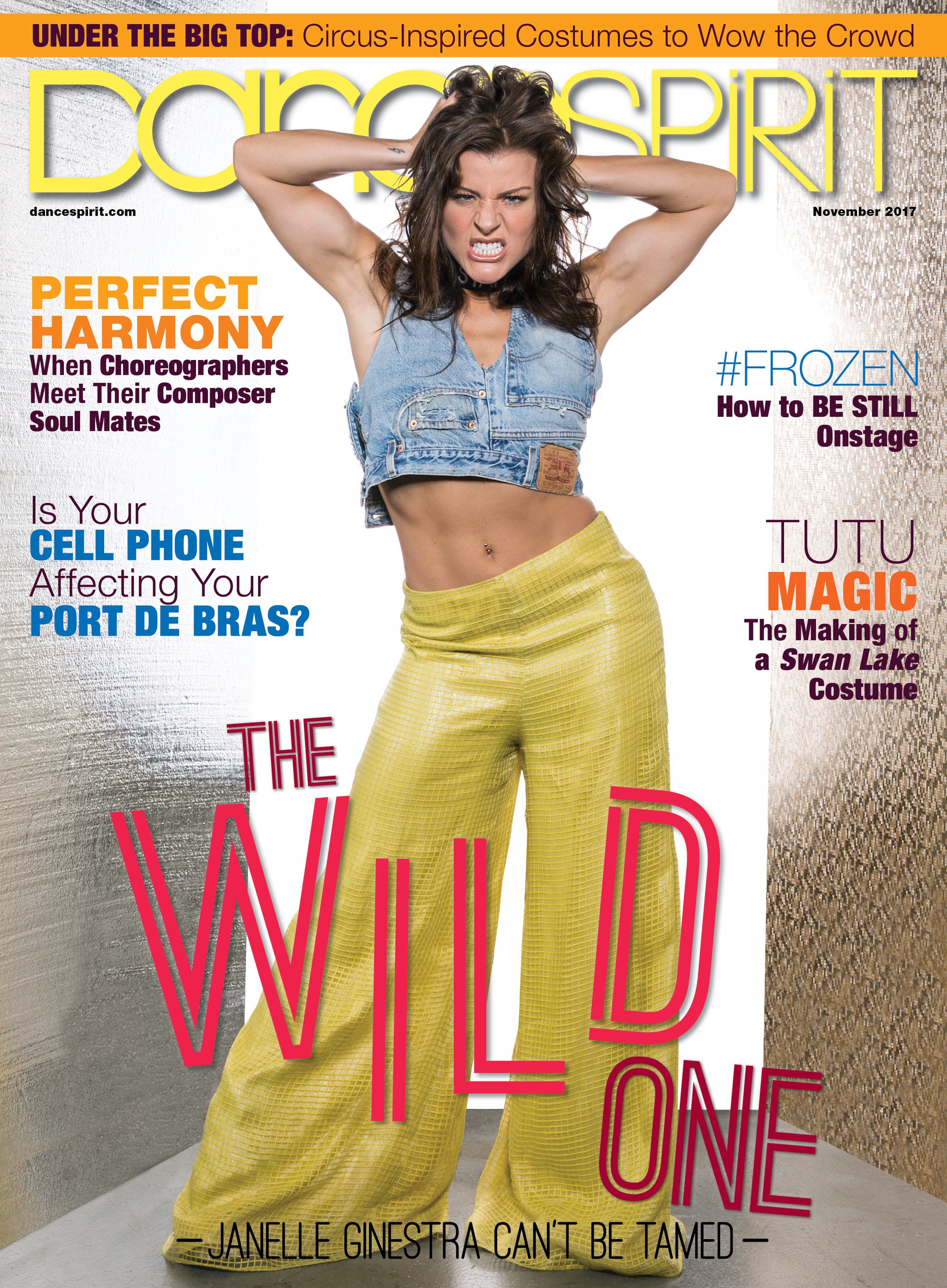 Get Dance Spirit in your inbox