Dear Katie: I Can't Stop Forcing My Turnout!
Jayme Thornton
In our "Dear Katie" series, former NYCB soloist Kathryn Morgan answers your pressing dance questions. Have something you want to ask Katie? Email dearkatie@dancespirit.com for a chance to be featured!
---
Dear Katie,
I'm starting to have knee problems because I've been forcing my turnout. I know I need to retrain my muscles so I can hold my turnout correctly—but I don't know how to do that. Help!
Maddy
Dear Maddy,
A lot of students force their turnout and aren't even aware of it—so you're actually ahead of the game! I'm guessing you already know that you need to rotate from the top of your leg, not your knee. (Oh, that classic correction: "From the hips, dear.") But engaging the right muscles to hold that turnout can be tough. When you're at the barre, think about your inner thighs rotating forward. As I tell younger students, "Pretend you have two smiley-face stickers on your inner thighs, and make sure they're always looking at each other!" Also, focus on lifting up through the waist. The more space you can give your legs, the easier it'll be to turn out. Make sure your hips aren't too tight, either. My turnout always improves a few degrees after I roll my hips out. Lying on your side, place a tennis ball under one hip and massage the muscles and ligaments gently. (Trust me, you'll feel it!)To strengthen your rotator muscles, which control your turnout, try this exercise: Lie on your side and bend your knees, bringing them slightly in front of you. Lift your feet and shins off the floor. Keeping your heels glued together, open and close the top leg. I'd recommend doing 20 repetitions, and then stretching out your hips.
Much of Janelle Ginestra's career has been about helping others shine. She's dedicated herself to supporting and cheerleading her partner, WilldaBeast Adams; the emerging talents in their dance company, ImmaBEAST; and the countless dancers she inspires at master classes and conventions. Her YouTube channel has become a launching pad for young talents like "Fraternal Twins" Larsen Thompson and Taylor Hatala, thanks to viral videos featuring Ginestra's creative vision.
But Ginestra's a skyrocketing success in her own right—an in-demand choreographer, a social media influencer, and a dance entrepreneur, building a legacy one eight-count at a time. It's time for her turn in the spotlight. And she's more than ready. "I want to be a legend in whatever I do," she says. We'd argue that she already is.
Keep reading...
Show less
Win It
Oct. 13, 2017 04:31PM EST
Oct. 13, 2017 03:01PM EST
Okay, so it's also Friday the 13th. (Eek! Be sure not to let any black cats cross your path on the way to the studio!)
Keep reading...
Show less
If you've ever seen a Janelle Ginestra class video, you know how lit her combos are. What you don't see in those clips is how devoted Ginestra is to her students. We went behind the scenes at one of her sold-out IMMA SPACE classes to see Ginestra in her element, mentoring some of L.A.'s most talented dancers. It was an inspiration feedback loop.

All photos by Joe Toreno.
Keep reading...
Show less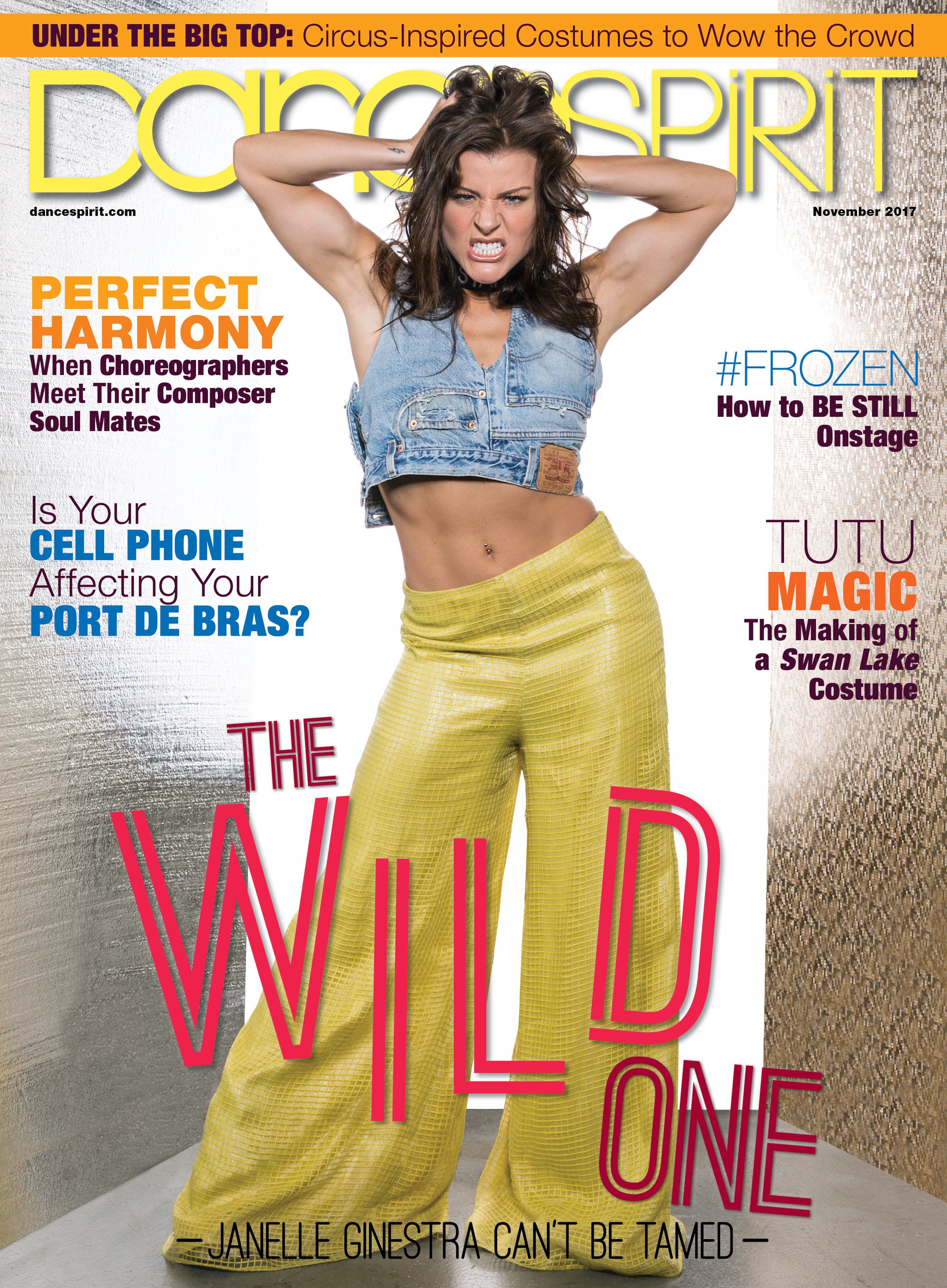 Get Dance Spirit in your inbox