Dear Katie: My Hip Flexors are Constantly Sore
(Jayme Thornton)
In our "Dear Katie" series, former NYCB soloist Kathryn Morgan answers your pressing dance questions. Have something you want to ask Katie? Email dearkatie@dancespirit.com for a chance to be featured!
---
Dear Katie,
My hip flexors are constantly sore. What am I doing wrong technically, and how can I ease the pain? I've tried stretching and massage, but nothing seems to help much.
Christy
Dear Christy,
It sounds like you're gripping your hip flexors without realizing it. To keep that from happening, think about standing nice and tall, creating an extra inch of space in your waist. Don't tuck your pelvis or arch your back; just lengthen. Work on maintaining that sense of length when you dance. Dancers tend to grip their hip flexors when they're trying to flatten the turnout of their supporting leg, particularly during steps like grands battements and développés. Don't let your pelvis tuck when you lift your leg.
Also, make sure you're massaging your psoas muscle, which is in your stomach area (a quick web search will show you exactly where). Tight hip flexors are sometimes due to a tight psoas.
Dear Katie,
My father's in the army, so my family moves all the time. It's hard to find good, consistent dance training when we're never in the same place for long. What can I do to make sure my technique keeps improving?
Alyson
Dear Alyson,
I just married a military man, so I understand what you're going through. When you're constantly moving, it's helpful to keep a technique journal. Write down all of your corrections. When you move to a different studio, reread your journal. If the teachers at your new studio are giving you the same corrections you've been getting all along, you'll have a road map for what you specifically need to work on.
Also, do a lot of research when you're searching for a new dance school. Read faculty bios, look at the class schedule, and see if there are any performance opportunities. Taking the time to find the right school is important.
I know changing schools can be scary, but in the end it might be a good thing for you. It's helpful to hear different people's opinions about your technique! Make a conscious effort to think of your frequent moves as opportunities rather than problems, and stay focused on improving each and every day.
Dear Katie,
I love pointe, but even though I've been on pointe for a year now, I haven't developed calluses on my toes—I just keep getting blisters. How can I get calluses to form? Or am I doomed to have blisters for life?
Julie
Dear Julie,
I feel your pain! I had horrible blisters before my calluses developed. They do take a while, but the exact time frame depends on the amount of time you're spending on pointe. If you dance in your shoes every day, your calluses will develop more quickly. If you only have pointe class once a week, it'll take longer.
If your blisters persist no matter what, visit a professional pointe shoe fitter. Your shoes could be too narrow, or too wide. Sometimes shoes that are too big create more friction, which means more blisters. Once I found my correct size, I almost completely stopped getting blisters—and the same might be true for you!
For more of Katie's helpful tips and advice, click here.
Much of Janelle Ginestra's career has been about helping others shine. She's dedicated herself to supporting and cheerleading her partner, WilldaBeast Adams; the emerging talents in their dance company, ImmaBEAST; and the countless dancers she inspires at master classes and conventions. Her YouTube channel has become a launching pad for young talents like "Fraternal Twins" Larsen Thompson and Taylor Hatala, thanks to viral videos featuring Ginestra's creative vision.
But Ginestra's a skyrocketing success in her own right—an in-demand choreographer, a social media influencer, and a dance entrepreneur, building a legacy one eight-count at a time. It's time for her turn in the spotlight. And she's more than ready. "I want to be a legend in whatever I do," she says. We'd argue that she already is.
Keep reading...
Show less
Win It
Oct. 13, 2017 04:31PM EST
Daphne Lee is a queen, and not just in the "OMG Girl Boss Alert" sense of the word. She's an actual queen—a beauty queen. Crowned Miss Black USA in August, she's been doing double duty as she continues to dance with the Memphis based dance company, Collage Dance Collective. Lee's new title has given her the means to encourage other black girls and boys to pursue their dreams, while also pursuing dreams of her own. The scholarship money awarded with the pageant title will assist her as she earns a Masters of Fine Arts degree at Hollins University.
Keep reading...
Show less
When a choreographer finds a composer whose music truly inspires her, it can feel like a match made in dance heaven. Some choreographers work with the same composers so frequently that they become known for their partnerships. New York City Ballet soloist and resident choreographer Justin Peck, for example, has tapped composer Sufjan Stevens numerous times (last spring, the two premiered The Decalogue at NYCB, to rave reviews); L.A. Dance Project's Benjamin Millepied's working relationship with composer Nico Muhly has spanned a decade and two continents; and when tap dancer Michelle Dorrance premiered the first-ever Works & Process Rotunda Project, a site-specific work for New York City's Guggenheim Museum, last year, percussionist Nicholas Van Young was by her side as an equal partner. Successful collaborations require compatibility between artists, direct and honest communication, and flexible, open minds. But when the stars align, working with a composer can be extremely rewarding.
Keep reading...
Show less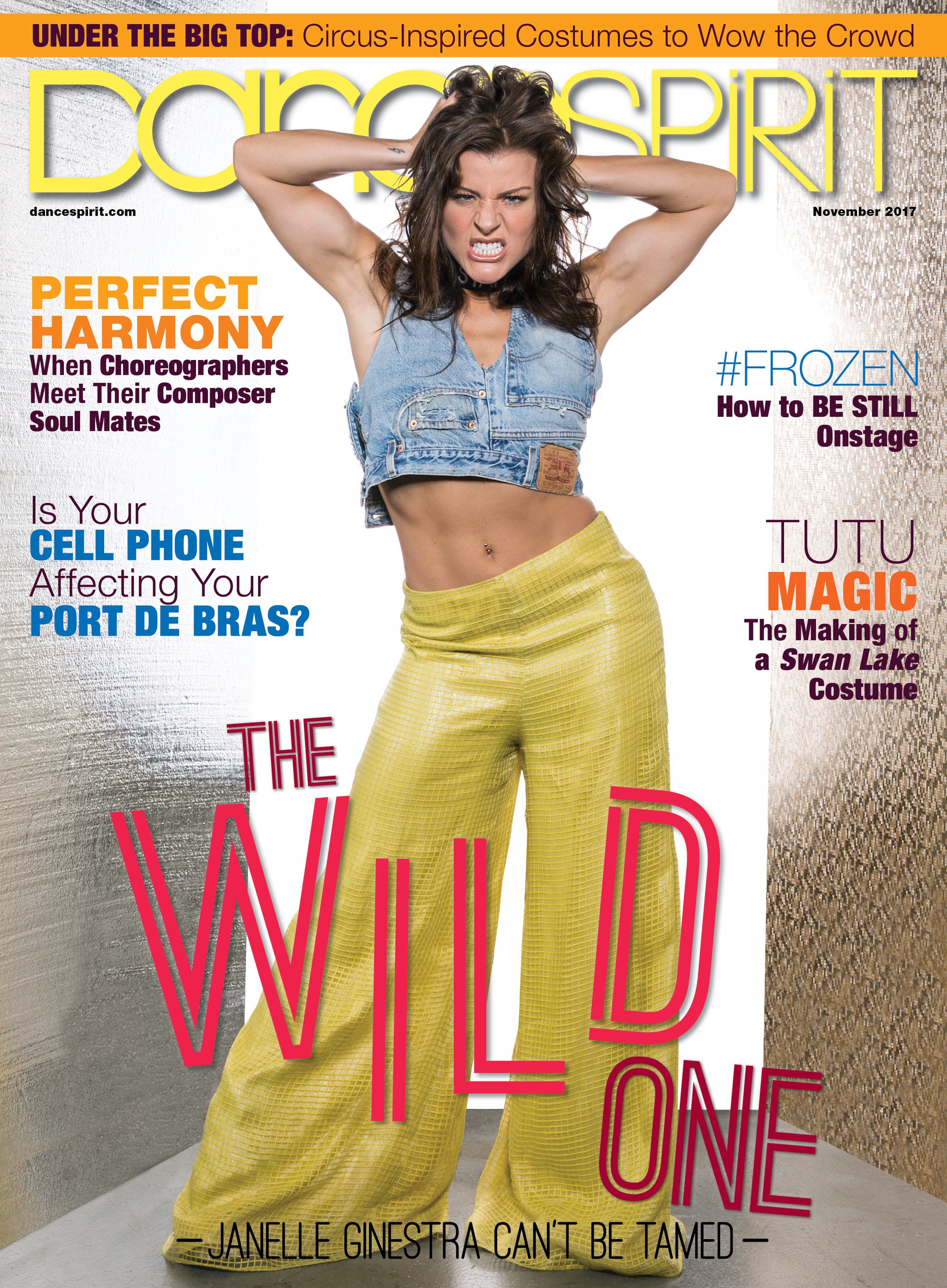 Get Dance Spirit in your inbox