Dear Katie: My Hip Flexors are Constantly Sore
(Jayme Thornton)
In our "Dear Katie" series, former NYCB soloist Kathryn Morgan answers your pressing dance questions. Have something you want to ask Katie? Email dearkatie@dancespirit.com for a chance to be featured!
---
Dear Katie,
My hip flexors are constantly sore. What am I doing wrong technically, and how can I ease the pain? I've tried stretching and massage, but nothing seems to help much.
Christy
Dear Christy,
It sounds like you're gripping your hip flexors without realizing it. To keep that from happening, think about standing nice and tall, creating an extra inch of space in your waist. Don't tuck your pelvis or arch your back; just lengthen. Work on maintaining that sense of length when you dance. Dancers tend to grip their hip flexors when they're trying to flatten the turnout of their supporting leg, particularly during steps like grands battements and développés. Don't let your pelvis tuck when you lift your leg.
Also, make sure you're massaging your psoas muscle, which is in your stomach area (a quick web search will show you exactly where). Tight hip flexors are sometimes due to a tight psoas.
Dear Katie,
My father's in the army, so my family moves all the time. It's hard to find good, consistent dance training when we're never in the same place for long. What can I do to make sure my technique keeps improving?
Alyson
Dear Alyson,
I just married a military man, so I understand what you're going through. When you're constantly moving, it's helpful to keep a technique journal. Write down all of your corrections. When you move to a different studio, reread your journal. If the teachers at your new studio are giving you the same corrections you've been getting all along, you'll have a road map for what you specifically need to work on.
Also, do a lot of research when you're searching for a new dance school. Read faculty bios, look at the class schedule, and see if there are any performance opportunities. Taking the time to find the right school is important.
I know changing schools can be scary, but in the end it might be a good thing for you. It's helpful to hear different people's opinions about your technique! Make a conscious effort to think of your frequent moves as opportunities rather than problems, and stay focused on improving each and every day.
Dear Katie,
I love pointe, but even though I've been on pointe for a year now, I haven't developed calluses on my toes—I just keep getting blisters. How can I get calluses to form? Or am I doomed to have blisters for life?
Julie
Dear Julie,
I feel your pain! I had horrible blisters before my calluses developed. They do take a while, but the exact time frame depends on the amount of time you're spending on pointe. If you dance in your shoes every day, your calluses will develop more quickly. If you only have pointe class once a week, it'll take longer.
If your blisters persist no matter what, visit a professional pointe shoe fitter. Your shoes could be too narrow, or too wide. Sometimes shoes that are too big create more friction, which means more blisters. Once I found my correct size, I almost completely stopped getting blisters—and the same might be true for you!
For more of Katie's helpful tips and advice, click here.
(From left) Mean Girls dancers Riza Takahashi, Ben Cook, Kamille Upshaw, Jonalyn Saxer, DeMarius R. Copes, and Stephanie Lynn Bissonnette (photos by Erin Baiano)
Get in, losers. We're going to Broadway.
OK, not losers, actually—more like the bajillion die-hard fans of Tina Fey's 2004 cult hit Mean Girls, who've been wearing pink every Wednesday since a musical adaptation of the film was first teased back in 2013.
Now their world is like a cake filled with rainbows and smiles, because Mean Girls the musical, which had a trial run in Washington, DC, last fall, is set to open at Broadway's August Wilson Theatre April 8. And in a very grool twist, it turns out the show—with direction and choreography by Casey Nicholaw and a book by Fey herself—is delightfully dancey.
Keep reading...
Show less
Photo by Erin Baiano
We've all seen the videos on Instagram: a professional ballerina, casually perched atop a BOSU ball, développé-ing like it's no big deal. When done properly, BOSU ball exercises are both insanely impressive and incredibly effective for strengthening your core, ankles, and overall stability. Dance Spirit turned to Joel Prouty, a NYC-based personal trainer and injury prevention/exercise-conditioning specialist, for his top three BOSU ball moves, ranging from easy to hard.
Photos by Erin Baiano. Modeled by Lauren Post, dancer with American Ballet Theatre.
Keep reading...
Show less
How To
Jan. 30, 2017 01:44PM EST
Illustration by Lealand Eve
A few years ago, 16-year-old Kayla Gonzalez found herself dancing alongside a mean-spirited girl. "She could be so rude," says Gonzalez, who trains at The Dance Zone in Henderson, NV. "It got worse at competitions. She'd make up lies, saying my teammates and I were doing things we weren't. She was always trying to get ahead." Sound familiar? A competitive environment can bring out the very worst in some dancers' personalities. When put in a stressful situation, students can become bossy, overdramatic or downright mean. Here, DS breaks down four toxic types you might encounter, and offers tips on how to respond.
Keep reading...
Show less
Maddie Ziegler (via @tiffanyandco on Instagram)
Take a look at Tiffany & Co.'s new ad campaign and you might recognize a familiar face. The one and only Maddie Ziegler has partnered with the luxury jewelry brand and the resulting video is pure brilliance. The glamorous collaboration reveals Maddie's candid thoughts about life as a dancer and the work ethic that's gotten her to where she is today.
Keep reading...
Show less
The Lethal Ladies performing in STEP (courtesy Fox Searchlight Pictures)
"A dancer's body is her instrument"—we've all heard the saying. But for steppers, who use their bodies to emulate rhythmic drumming, that saying is everything.
Step swept the U.S. last summer with the release of the documentary STEP, which followed three members of the Baltimore Leadership School for Young Women step team. The team also made it onto the "So You Think You Can Dance" Season 14 stage, after member Blessin Giraldo's audition ended in an invite from Nigel Lythgoe himself.
For dance fans, it may have seemed like the summer of step. But this art form has been around for well over a century. What is it, where did it come from, and why is the wider dance world taking notice?
Keep reading...
Show less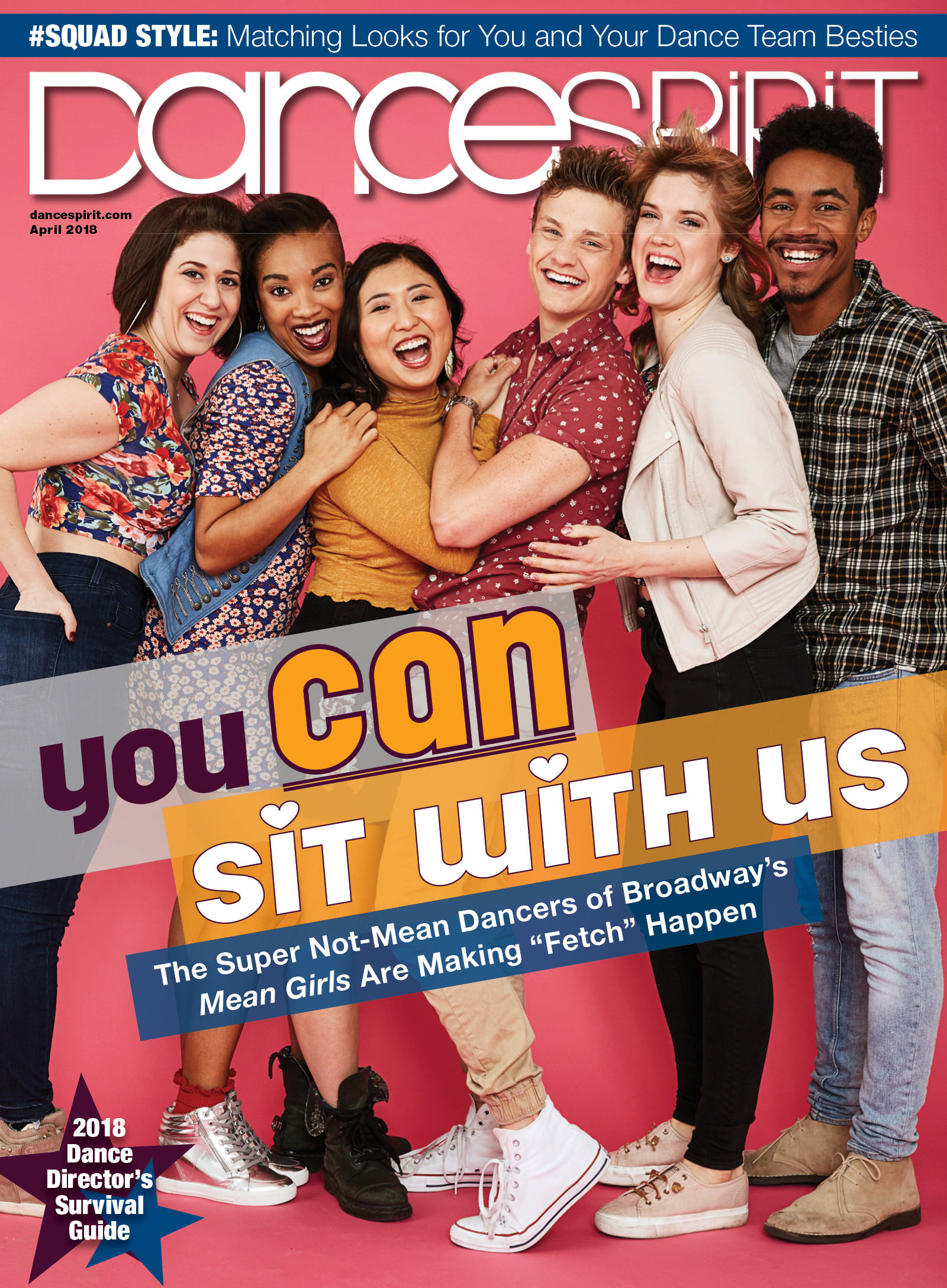 Get Dance Spirit in your inbox