How to Prepare for a New Role—on and Off the Marley
Hope Boykin (center) in Matthew Rushing's Odetta (Christopher Duggan, courtesy Alvin Ailey American Dance Theatre)
You already know that taking on a new role requires lots of homework, from perfecting the steps to figuring out spacing. But while it's easy to become wrapped up in technical demands, a little extra research can make all the difference in your performance—because each piece of choreography is inspired by something, whether it's a person, a time in history or simply an abstract harmony created by a composer.
---
"No matter how exquisite her facility may be, an uninformed dancer will never perform a more compelling Juliet than one who can use her knowledge, empathy and emotion to imbue the role with realism and create a deep connection with the audience," says Pittsburgh Ballet Theatre principal Julia Erickson. We all might replay a dancer's tricks over and over on YouTube, but the performances that leave us in tears contain so much more than technique. By researching your subject, watching the experts and honing your acting chops, you can transition from being a pretty dancer to a true artist.
Start with "Why"
When Ephraim Sykes landed a place in the ensemble for the Broadway hit Hamilton, he wanted to understand the context of the stories he'd portray. That meant trying to answer one question: Why? "There are moments in our lives that change our minds and hearts and make us live a certain way," he says. "For instance, there was a moment in my life when I decided to start dancing. Finding out the character's motives is the most critical thing in terms of exploring a role. All their actions will be justified, because you know the baseline of their lives."
San Francisco Ballet principal Vitor Luiz agrees. As he prepares to take on the iconic role of The Creature in Liam Scarlett's Frankenstein this upcoming February, Luiz aims to understand why The Creature behaves the way he does. "He just arrived in this world and his creator rejected him. He's bitter about it," Luiz says. "There's a sense that he wants to be loved above all, but he doesn't fit into this world. That's why he becomes angry. He had a pure soul."
Do Your Research
To understand his role in Frankenstein, Luiz began by hitting the books. "There are a bunch of movie versions," he points out, "but studying Mary Shelley's classic novel helps me really know what my character is going through. If you see someone else playing a role, you only imagine the character that way." Once he's studied the book, Luiz will turn to the movies to add to his own conclusions.
While many of Hamilton's ensemble members read the biography on which the show was based, Sykes also loves the visual aspect of films and documentaries, because, he says, he can see more of the character's world and pick up on his movement and mannerisms. For both Hamilton and Sykes' recent role as Marvin on the HBO series "Vinyl," that meant seeking out political documentaries to create a broader understanding of what his characters lived through, which informed his movement quality.
Trips to museums can also be beneficial. In 2009, PBT performed Stephen Mills' abstract work Light/The Holocaust and Humanity Project, a piece that requires dancers to embody the emotional weight of the subject matter with every movement. "Stephen led us through a long educational process before we started rehearsing to help us become more informed, aware artists," Erickson recalls. The dancers spoke with Holocaust survivors and even took a trip to the United States Holocaust Memorial Museum in Washington, DC.
As the title character in Matthew Rushing's Odetta, Alvin Ailey American Dance Theater's Hope Boykin was tasked with representing singer Odetta Holmes, known as the voice of the Civil Rights movement. Though it wasn't required of her, she learned all Holmes' lyrics. "I wanted to make sure you could hear her voice through the movement and my understanding of each song—not just through the counts or the choreography," she says.
Learn From Other Dancers—but Leave Room for You
It's important to stay open to advice from your choreographer, director or teacher, and don't be afraid to seek out more experienced dancers who may also have information that will help you. If you're performing in a recently created ballet, you might have the opportunity to speak to those who were close with the choreographer, or to the role's originator. The first time Boykin was cast in Alvin Ailey's 1974 work Night Creature, she sought out former company member Sarita Allen to coach her. "She was known for doing the lead," Boykin says. "One day in rehearsal, she turned on the music and told me everything that Mr. Ailey had told her. She started doing the movement, and I had to chase her around the room—she was so full of information. As dancers, we often get caught up in our lines, but there's so much more to a work."
On the other hand, it's a good idea to avoid studying others in the same role until you have a strong handle on it yourself. SFB's Luiz explains: "You start to copy the dancer, and a copy is never as good as the original." That doesn't mean Luiz shuts out all other interpretations—watching other dancers, either in videos or in person, can offer new perspectives on a role he's performed many times.
Whether you hit the library, visit a museum or talk to experts, doing your research to fully create a character will be doubly worthwhile come performance time: Not only will you be able to be in the moment onstage, you'll also transport the audience emotionally. "Learn to be an artist first and a dancer second," Sykes says. "You'll go much farther in your career if you think deeper than aesthetics."
Yuan Yuan Tan and Vitor Luiz in John Cranko's "Onegin" (Erik Tomasson, courtesy San Francisco Ballet)
(From left) Mean Girls dancers Riza Takahashi, Ben Cook, Kamille Upshaw, Jonalyn Saxer, DeMarius R. Copes, and Stephanie Lynn Bissonnette (photos by Erin Baiano)
Get in, losers. We're going to Broadway.
OK, not losers, actually—more like the bajillion die-hard fans of Tina Fey's 2004 cult hit Mean Girls, who've been wearing pink every Wednesday since a musical adaptation of the film was first teased back in 2013.
Now their world is like a cake filled with rainbows and smiles, because Mean Girls the musical, which had a trial run in Washington, DC, last fall, is set to open at Broadway's August Wilson Theatre April 8. And in a very grool twist, it turns out the show—with direction and choreography by Casey Nicholaw and a book by Fey herself—is delightfully dancey.
Keep reading...
Show less
(From left) Val Chmerkovskiy, Peta Murgatroyd, and Maksim Chmerkovskiy (Jerry Metellus, courtesy Nicola Phillips)
Keep reading...
Show less
Quiz
Dec. 11, 2017 04:24PM EST
Alicia Vikander in Tomb Raider (Warner Brothers)
Keep reading...
Show less
Screenshot form YouTube
What do you get when a hoard of dancers collaborate to the catchy tune of "Love Somebody," by the band Frenship? The most epic dance party ever, of course! Said dance party was produced by the talented Michael Riccio, who's performed in feature films, including "Confessions of a Teenage Drama Queen" and "Shrek Forever After."
Keep reading...
Show less
University of Minnesota Dance Team (courtesy University of Minnesota)
They say there's no "I" in "team"—and nowhere is that truer than the world of college dance teams, where precision reigns, uniformity is key, and a single misstep from any given "I" can cost a group a championship trophy. So it's unsurprising that securing a spot on one of the best dance teams in the country is no easy feat.
Members of these highly athletic teams rehearse for hours every week—on top of academic classes and commitments—and perform at football and basketball games, annual concerts, and nationally televised competitions (hi, ESPN). And "no I" rule notwithstanding, each of these top teams is made up of highly trained, highly technical, highly hard-core individuals, who come together to create a ready-for-victory pack.
These six teams aren't one-off success stories—they're consistently strong, and earn the top spots at major competitions like UDA and NDA nearly every year. Up for the challenge? Here's what to know before you go to auditions.
Keep reading...
Show less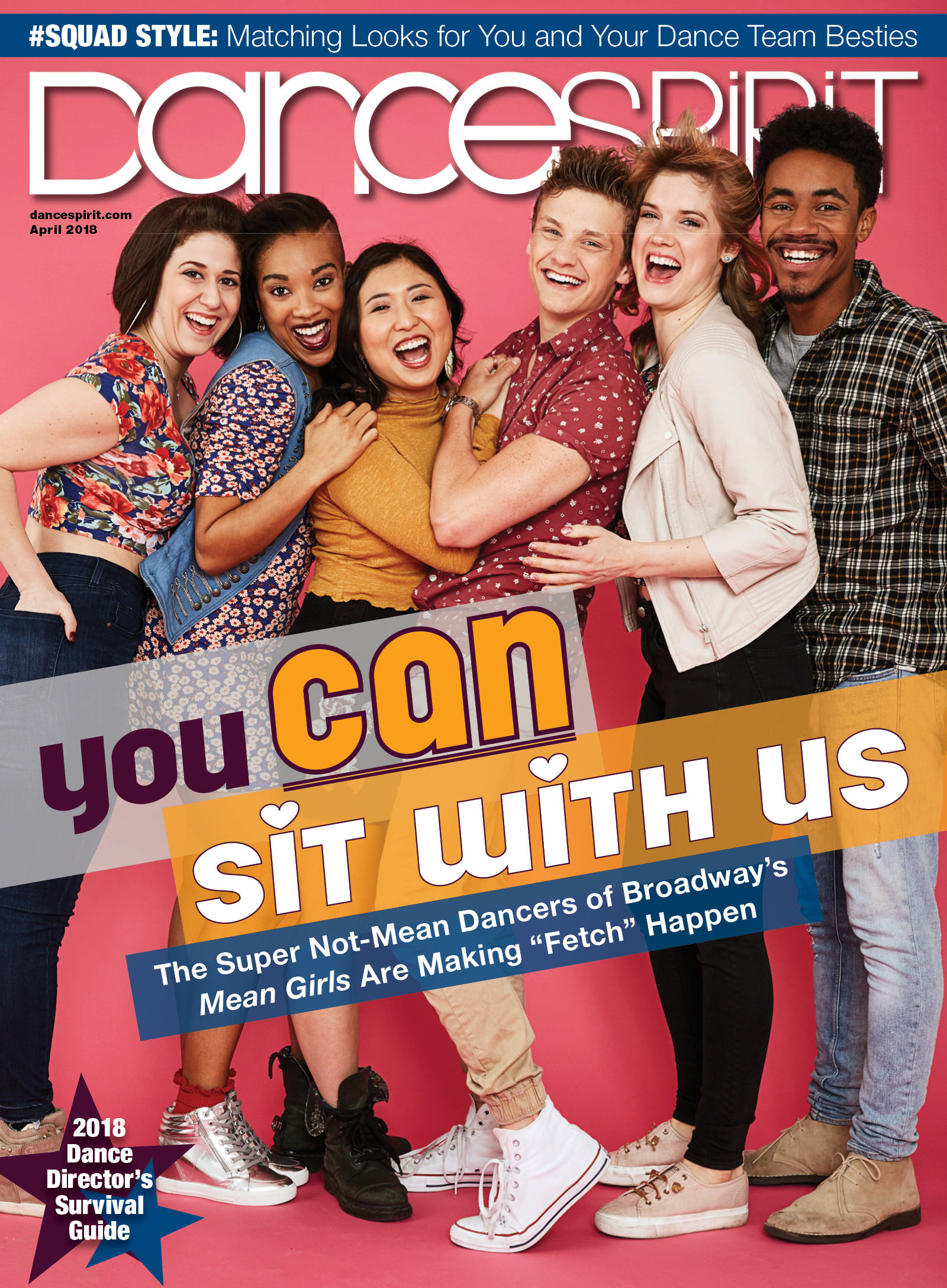 Get Dance Spirit in your inbox