Contemporary
Dec. 01, 2009 08:23AM EST
The 1970s disco craze happened at a time when men donned heeled shoes and printed polyester shirts with oversized collars, and women wore flashy spandex, lamé and glitter. Disco, mainly a social type of dance, was all about grooving, letting go and having a good time. Popular moves included the hustle and the finger point. Just watch old episodes of "Soul Train" to get a feel for the funky vibe.
Over the past 30 years, disco dancing has made its way from the clubs to the studio and stage, and we still can't get enough! Everyone's getting funky, from your favorite contestants on "So You Think You Can Dance" and "Dancing With the Stars" to your peers at Nationals with their Dreamgirls disco numbers. It's even rumored that heartthrob Zac Efron will revive John Travolta's iconic role in the upcoming remake of Saturday Night Fever!
While disco started as a club dance, it has become a ballroom staple—and it's more technical than ever. "Disco is a more difficult and showy style today," says Doriana Sanchez, who has choreographed disco routines for five seasons of "SYTYCD" as well as "Cher at The Colosseum at Caesars Palace" in Las Vegas. "Today's disco includes quick footwork, intricate hand work, complicated hand switches and difficult lifts."
The Dawn of Disco
After the hippies and rockers did the counter-cultural thing in the '60s (think Hair), glamour was trendy once again during the 1970s. Disco dancing emerged in NYC, L.A. and Paris clubs, which relied on their libraries of records rather than live bands, so it was easier and more affordable for clubs to open. As a result, a wide range of people were exposed to the dance style very quickly. Studio 54, with its lit-up dance floors, powerful sound system and lavish furniture, was a prime example of where the disco culture thrived.
Disco music also influenced the dance style. The upbeat songs took cues from many genres, including jazz, rhythm and blues, soul, gospel and Latino. Think about how oldies like the Village People's "YMCA" and Gloria Gaynor's "I Will Survive" make you want to get up and boogie. Disc jockeys mixed songs together so they flowed seamlessly, encouraging people to stay on the dance floor. "The music of that decade, from the Bee Gees to Donna Summer, helped people express themselves," Sanchez says. "Disco encouraged people to feel free, and it gave them the freedom to move." But when Studio 54 closed in 1986, disco began to fade as well.
Retro Reemerges
Today, disco pushes dancers physically, taking moves from the '70s and making them relevant again. Shows like "SYTYCD" and "DWTS" have become outlets for trained dancers, as opposed to club dancers, to perform disco. "We can do things with dancers today that they have never done before," Sanchez says. Music has gotten faster and lifts have gotten more challenging (Ade Obayomi and Melissa Sandvig did a whopping four lifts during their "Move On Up" routine on "SYTYCD" Season 5). The lifts require a great deal of upper body strength, which is why it's a fitting outlet for trained dancers who are more inclined to train intensely than the clubgoers of the '70s.
Disco Does a Dancer Good
You don't have to be a dance reality show contestant to learn and appreciate the moves from your parents' generation. Joshua Estrin, who teaches dance at American Heritage School in Plantation, FL, likes to include the hustle and the disco fox, a partnered dance with a simple step-step-touch motion, in his classes. "It forces unity because you have to do it together or it won't look right," he says. "There may be strong individual dancers, but partnering forces them to work with another person. They have to learn to dance and turn at the same speed as one another."
Rommel O'Choa, a dance instructor for Broadway Bodies in NYC, decided to teach "Disco Inferno" from the musical Saturday Night Fever during his musical theater class—and his students had a blast. "Disco is all about high-energy dancing, sweating, losing yourself to the beat and celebrating the rhythm of the music. It immediately adds a guaranteed fun element," he says. So next time your parents bust out "the bump" or "the bus stop," grab your spandex and jump in!
Disco Beats
Music is one of the most important parts of disco dancing. Here are 10 songs to get your hips bumping and your finger pointing:
"Turn the Beat Around," Vicki Sue Robinson
"You Should be Dancing," Bee Gees
"I Will Survive," Gloria Gaynor
"I Love the Nightlife," Alicia Bridges
"I Feel Love," Donna Summer
"Dancer," Gino Soccio
"Disco Inferno," Trammps
"Dance, Dance, Dance," Chic
"More, More, More," Andrea True Connection
"We Are Family," Sister Sledge
Much of Janelle Ginestra's career has been about helping others shine. She's dedicated herself to supporting and cheerleading her partner, WilldaBeast Adams; the emerging talents in their dance company, ImmaBEAST; and the countless dancers she inspires at master classes and conventions. Her YouTube channel has become a launching pad for young talents like "Fraternal Twins" Larsen Thompson and Taylor Hatala, thanks to viral videos featuring Ginestra's creative vision.
But Ginestra's a skyrocketing success in her own right—an in-demand choreographer, a social media influencer, and a dance entrepreneur, building a legacy one eight-count at a time. It's time for her turn in the spotlight. And she's more than ready. "I want to be a legend in whatever I do," she says. We'd argue that she already is.
Keep reading...
Show less
For more on choosing whether to compete or not, click here.
I started dance classes at a young age. By the time I was 3, I was training at The Dance Club, and I grew up there. I started with the basics—ballet and jazz—and eventually added tap, tumbling, contemporary, and hip hop.
Early on, I did compete. I remember my first time: I did a trio at a small local competition, and it got first place. The trophy was as tall as I was, and I loved it. I attended conventions as a mini, and had the opportunity to take classes from Travis Wall, Sonya Tayeh, Andy Pellick, and Joey Dowling-Fakhrieh. There was so much variety—I was in awe.
Keep reading...
Show less
For more on choosing whether to compete or not, click here.
My mom was a dancer growing up, and she went on to become a dance teacher, so I've really grown up in the studio. I started classes when I was 2, and by the time I was 9, I was training at The Dance Club and knew I wanted to dedicate all my time to dance.
Keep reading...
Show less
Win It
Oct. 13, 2017 04:31PM EST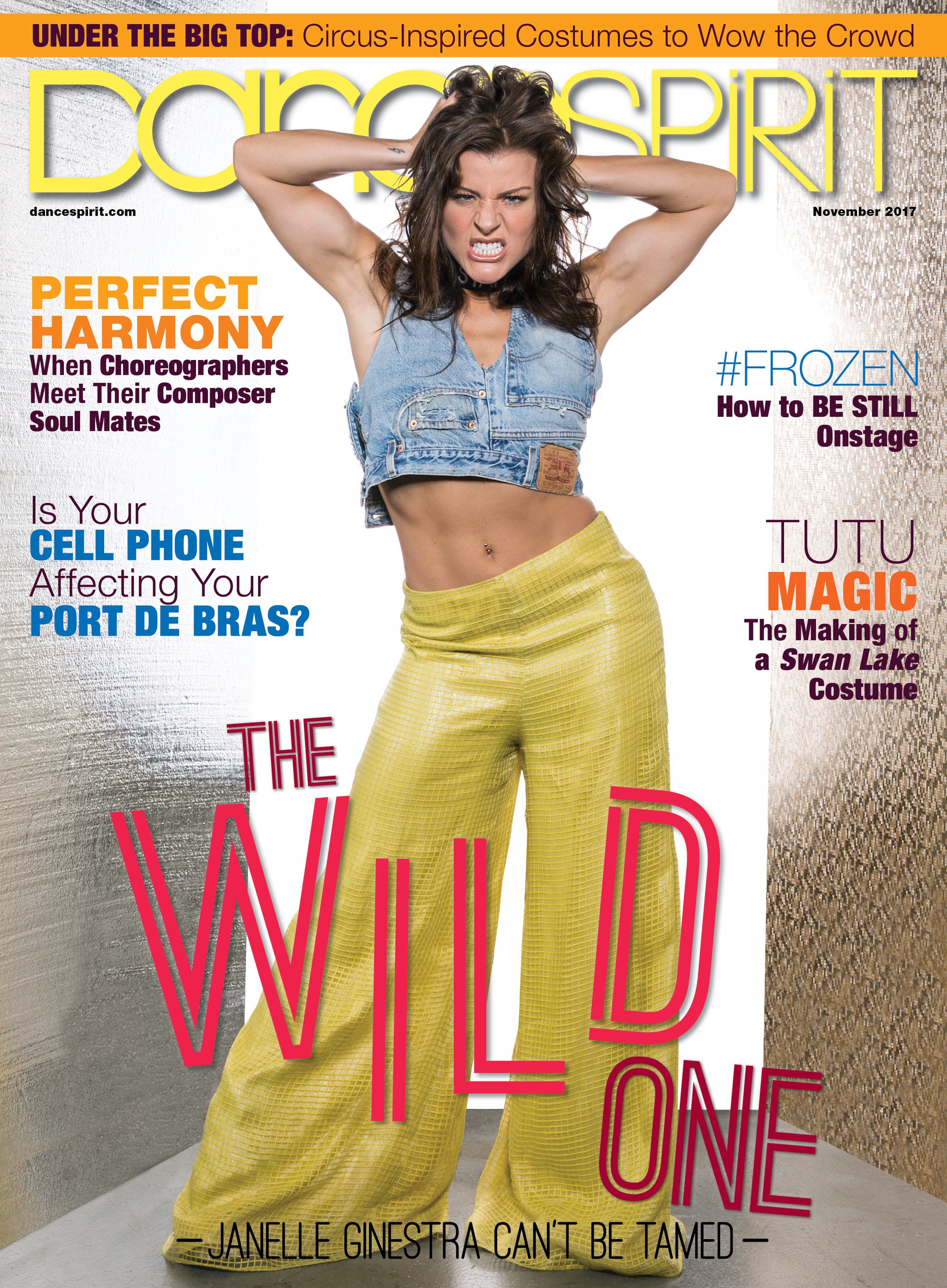 Get Dance Spirit in your inbox