Mar. 23, 2017 04:23AM EST
Dishing with "Go For It!" Director Carmen Marron
A brand new dance flick is hitting shelves September 27. Go For It!, based on writer and director Carmen Marron's own experiences as a street dancer, highlights the importance of finding your inner strength and never giving up on your dreams. (Plus, it features an appearance from The Beat Freaks!) DS caught up with Carmen to get the inside scoop on the film.—Amy Smith                         

Dance Spirit: Describe your experiences growing up with street dancing.

Carmen Marron: I was an intercity kid in high school, and street dancing was so popular back then that you either got into dancing or you got into trouble. It was also mostly guys, not girls, when I was street dancing. I went on to college and majored in business. Then I became a guidance counselor and saw kids using dance as an outlet, as a real positive creative outlet, so that was when I decided to write a script about dance and really use the current modern dance form. We used to use a lot of cultural costumes in the film because it brought out the uniqueness of the individual dancers as well as show strong, feminine characters.

DS: How did your own experiences with dancing and growing up in Chicago inspire you to create this film?

CM: I put a lot of myself into most of the characters, but definitely the most into the Carmen character. She was going through a lot of what I went through at that age, but there have been a lot of young men and women who have come up to me and said they are going through the same things, asking themselves, "Who am I? What do I want to do with my life?" It's a universal theme.

DS: What did Aimee Garcia [the actress that plays Carmen] have to do to prepare for the film?

CM: A lot! When she came to audition, I asked all of the actresses to come prepared with their own solo. She put together her own piece, which really impressed me. I then had a callback, in which they all had to learn a part of the dance routine that would be in the film. Then, when she got the role, she started to train for months, and she just took lots of dance classes to keep herself polished (she has a ballet background.) She took a lot of classes on her own, but she also trained with the dance teams in the film. She learned her final solo routine in one day—she taped herself doing it, and when we were on location filming, she kept watching it on her laptop. The choreographer came in and taught her some flamenco as well because I thought it was very graceful and powerful. And what I really wanted for the finale was the dance moves to be more of an emotional monologue, not just cool hip hop moves. I wanted them to represent her growth and freedom as a woman.

DS: How is Go For It! different from other dance films?

CM: Go For It! is different from many dance films in that I wanted to make the dancing artistic and not just the typical battling and strutting on the dance floor. The dance moves in our film are a little more Broadway in the sense that they have a bigger presentation with the costumes and the movement. Plus, the film really does focus on the same issues that dancers are going through.


DS: What message do you hope to convey with Go For It!?

CM: I definitely wanted to create a message that no matter where you are and what your background is, you can make your dreams come true. It's not about you being the best, it's about you believing in yourself and being your best. That's why I called it Go For It!—Carmen isn't the best dancer, but she overcomes her fears.


Win it! DS is giving away a copy of Go For It! to two lucky readers. Click here for your chance to enter.
Win It
Sep. 05, 2017 12:10PM EST
Photos by Erin Baiano
It's time to get your pirouette on! From September 5th to September 30th, we're hosting a contest to find out who's the best turner of them all.

Put together your most impressive turning combo. Post a video online. Share your turns with us and thousands of other dancers around the world. And if our editors think you're the top turner, you'll win a fabulous prize.
Keep reading...
Show less
All of 18-year-old Kaylin Maggard's dreams—from scoring the title of National Senior Outstanding Dancer at New York City Dance Alliance Nationals to winning the 2017 Dance Spirit Cover Model Search—are coming true. And to anyone who knows the gorgeous contemporary dancer, that's no surprise.
From the moment the Dance Spirit staff met Kaylin, it was obvious her humility and talent would take her far. Not only did she go full-out during the photo shoot and class at Broadway Dance Center, but she was always cheering on, laughing with, and supporting her fellow CMS contestants Haley Hartsfield and Michelle Quiner. During the voting period, the social media world was abuzz with praise for her work ethic, positive attitude, and generosity.
Since her CMS trip to NYC, Kaylin's moved from her hometown of Columbia, MO, to the Big Apple for her freshman year at Juilliard, and is busy getting acquainted with the city. As for the future? She's taking it one opportunity at a time, but something tells us we'll be seeing this contemporary queen reach new heights every year.
Keep reading...
Show less
New York City principal Lauren Lovette has become an icon thanks to her emotional maturity and exceptional musicality. The 26-year-old quickly rose through the ranks after joining the company as an apprentice in 2009, reaching principal status in 2015. A Thousand Oaks, CA, native, Lovette started studying ballet seriously at age 11, at the Cary Ballet Conservatory in Cary, NC. After attending two summer courses at the School of American Ballet, she enrolled as a full-time student in 2006. Last year, she made her choreographic debut with For Clara, her first piece for NYCB. Catch her latest work this month during the company's fall season. —Courtney Bowers
Keep reading...
Show less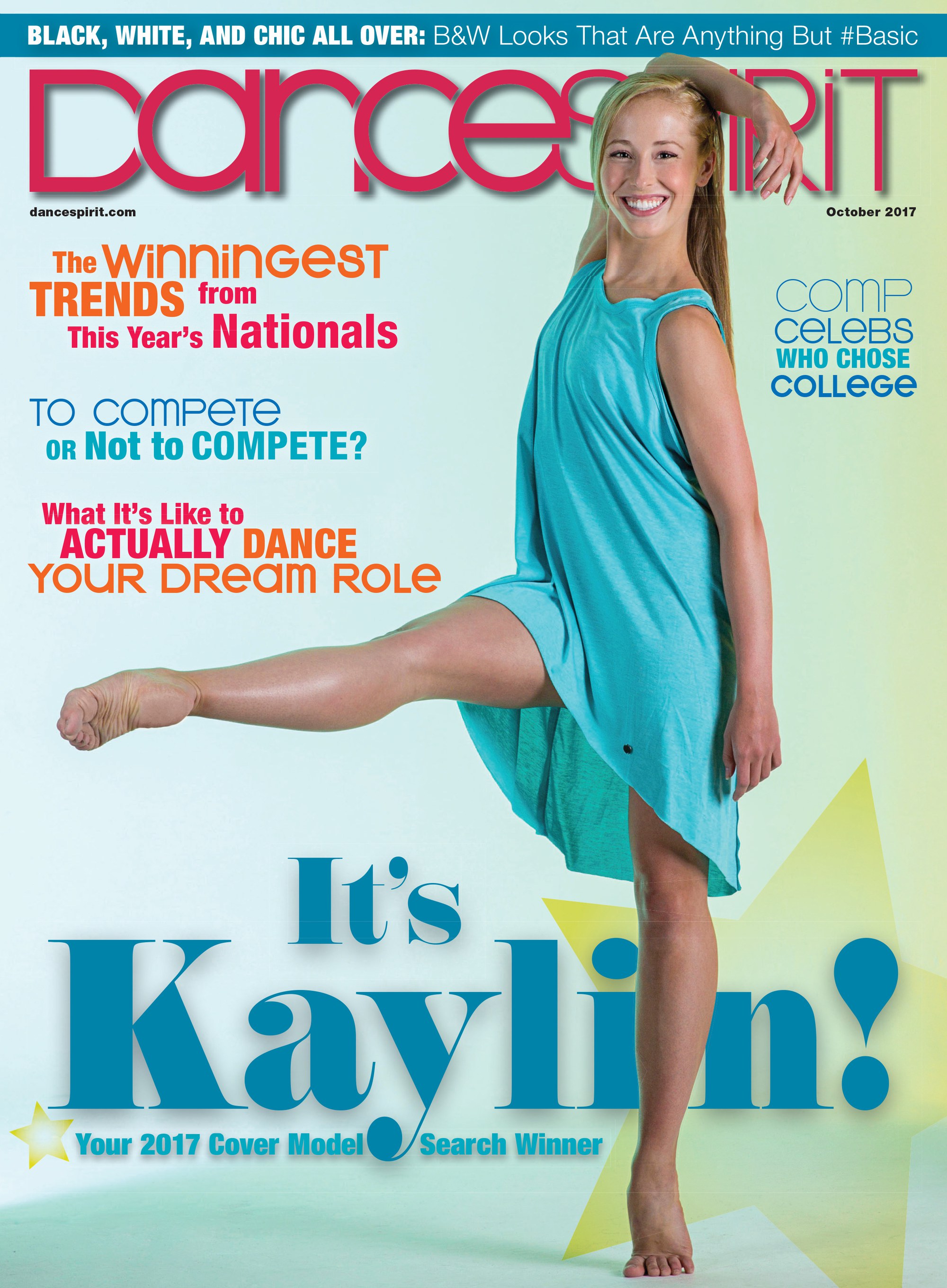 Get Dance Spirit in your inbox