Dishing with "Go For It!" Director Carmen Marron
A brand new dance flick is hitting shelves September 27. Go For It!, based on writer and director Carmen Marron's own experiences as a street dancer, highlights the importance of finding your inner strength and never giving up on your dreams. (Plus, it features an appearance from The Beat Freaks!) DS caught up with Carmen to get the inside scoop on the film.—Amy Smith                         

Dance Spirit: Describe your experiences growing up with street dancing.

Carmen Marron: I was an intercity kid in high school, and street dancing was so popular back then that you either got into dancing or you got into trouble. It was also mostly guys, not girls, when I was street dancing. I went on to college and majored in business. Then I became a guidance counselor and saw kids using dance as an outlet, as a real positive creative outlet, so that was when I decided to write a script about dance and really use the current modern dance form. We used to use a lot of cultural costumes in the film because it brought out the uniqueness of the individual dancers as well as show strong, feminine characters.

DS: How did your own experiences with dancing and growing up in Chicago inspire you to create this film?

CM: I put a lot of myself into most of the characters, but definitely the most into the Carmen character. She was going through a lot of what I went through at that age, but there have been a lot of young men and women who have come up to me and said they are going through the same things, asking themselves, "Who am I? What do I want to do with my life?" It's a universal theme.

DS: What did Aimee Garcia [the actress that plays Carmen] have to do to prepare for the film?

CM: A lot! When she came to audition, I asked all of the actresses to come prepared with their own solo. She put together her own piece, which really impressed me. I then had a callback, in which they all had to learn a part of the dance routine that would be in the film. Then, when she got the role, she started to train for months, and she just took lots of dance classes to keep herself polished (she has a ballet background.) She took a lot of classes on her own, but she also trained with the dance teams in the film. She learned her final solo routine in one day—she taped herself doing it, and when we were on location filming, she kept watching it on her laptop. The choreographer came in and taught her some flamenco as well because I thought it was very graceful and powerful. And what I really wanted for the finale was the dance moves to be more of an emotional monologue, not just cool hip hop moves. I wanted them to represent her growth and freedom as a woman.

DS: How is Go For It! different from other dance films?

CM: Go For It! is different from many dance films in that I wanted to make the dancing artistic and not just the typical battling and strutting on the dance floor. The dance moves in our film are a little more Broadway in the sense that they have a bigger presentation with the costumes and the movement. Plus, the film really does focus on the same issues that dancers are going through.


DS: What message do you hope to convey with Go For It!?

CM: I definitely wanted to create a message that no matter where you are and what your background is, you can make your dreams come true. It's not about you being the best, it's about you believing in yourself and being your best. That's why I called it Go For It!—Carmen isn't the best dancer, but she overcomes her fears.


Win it! DS is giving away a copy of Go For It! to two lucky readers. Click here for your chance to enter.
Joe Toreno
Keep reading...
Show less
May. 24, 2017 04:44PM EST
Photo by ABC/Eric McCandless
And that's a wrap on "Dancing with the Stars" Season 24, ladies and gents! It's certainly been one for the books. From injuries to shocking eliminations, let's just say Season 24 has had its emotional ups and downs. But despite all that, the season made for some seriously phenom dancing and some killer performances. And as usual, we've loved watching every second of those cha chas, foxtrots, and waltzes.
Let's get right to the exciting stuff, though: Last night's winning couple of "Dancing with the Stars" is...
Keep reading...
Show less
May. 23, 2017 01:11PM EST
Via @quinn_starner on Instagram
Nearly 80,000 dance-loving Instagram followers can't be wrong: Quinn Starner is one to watch. And what's just as impressive as the 15-year-old's rabid online following is her ever-growing list of competition accolades. Quinn, who trains at Indiana Ballet Conservatory and Stars Dance Company, been named first runner-up at The Dance Awards for two years in a row (as a junior and a teen); was the 2016 West Coast Dance Explosion Teen National Champion; earned first place in contemporary and third place in the classical division at Youth America Grand Prix Regionals in Pittsburgh last year; has won the Grand Prix Award at ADC|IBC; and was a gold medalist at World Ballet Art Competition Grand Prix. Plus, she made it to the Academy round on last year's "So You Think You Can Dance: The Next Generation," and has performed as Clara in the Radio City Christmas Spectacular. Here's what Quinn has to say about her favorite songs, teachers, and career highlights.
Keep reading...
Show less
May. 23, 2017 02:34PM EST
NBC
Want a chance to get personally involved in the HOTLY anticipated TV show "World of Dance"? Of course you do. That's why J. Lo. and the rest of the "WOD" team have launched an interactive version of the upcoming NBC series that lets Snapchatters get in on the action.
Keep reading...
Show less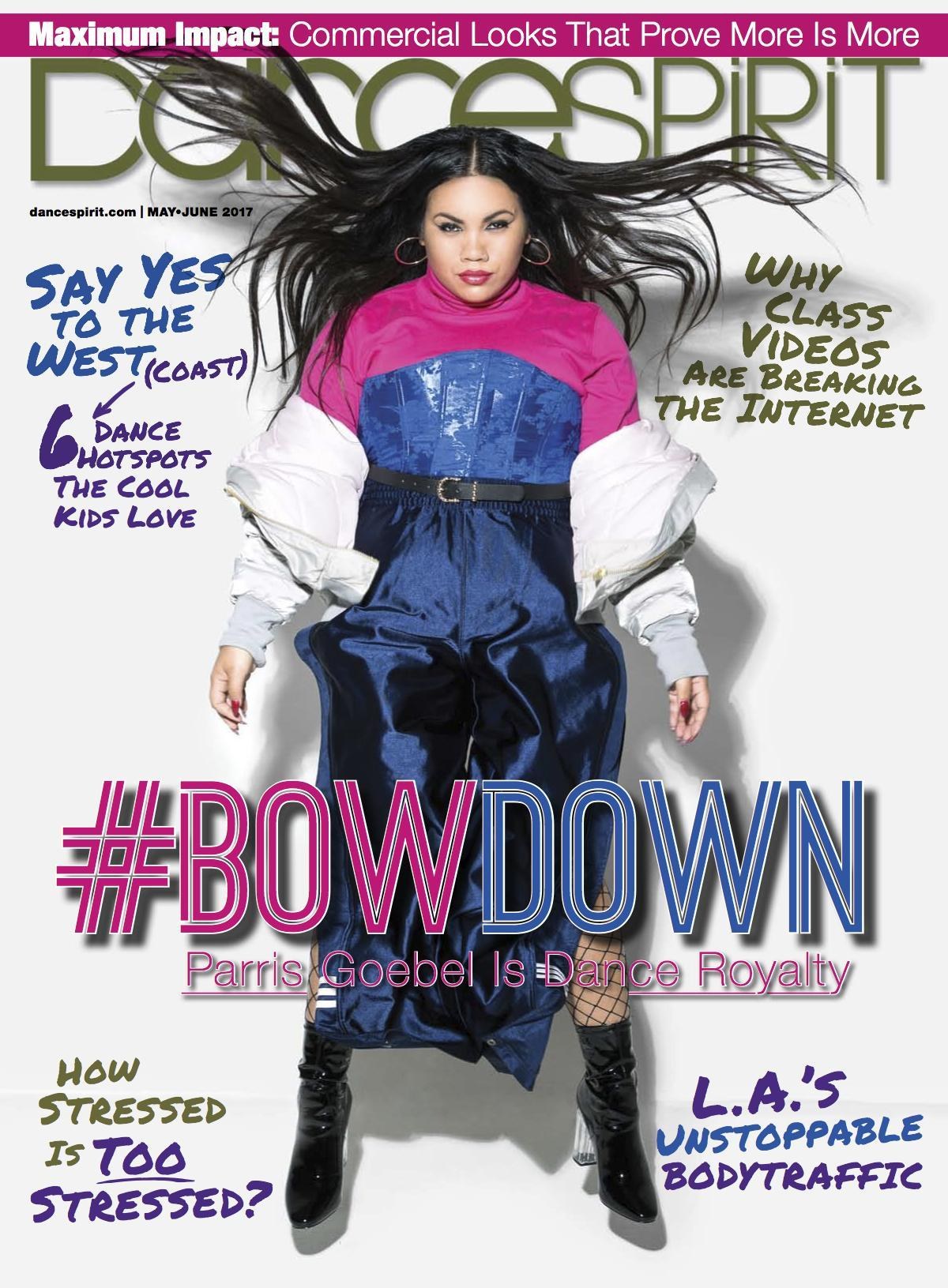 Get Dance Spirit in your inbox