Nov. 01, 2013 10:43AM EST
Documenting the Birth of a New Ballet
Ballet premieres are uniquely thrilling: The curtain rises, and suddenly you're watching a combination of music and movement and design that no one has ever seen before. It's pretty cool to see all the puzzle pieces come together in a single moment.
But fabulous as that is, ballet dancers know that the really interesting stuff goes on backstage, in the months before the glitz and flash of opening night. How do the choreographer and the dancers work together to shape the ballet? What inspires the costume designers? How does the orchestra figure out how to tailor its playing to the needs of the dancers? Knowing those nitty-gritty details makes watching the finished product an even richer experience.
Former New York City Ballet soloist Ellen Bar—the director of the awesome NYC-as-dance-playground film version of Jerome Robbins' NY Export: Opus Jazz, and currently NYCB's director of media projects (read: the brains behind their great video campaigns)—gets all that. She's working with NYCB to produce a documentary, Ballet 422, following the life of a new work, from its earliest rehearsals to the stage. Her subject is pretty nifty, too: the ballet Paz de la Jolla, choreographed by up-and-comer Justin Peck (who's also a NYCB soloist).
Bar and NYCB are running a crowdfunding campaign to raise the money needed to complete the documentary. Click here to find out more and donate to the cause.
Leah Morrison in Trisha Brown's If You Couldn't See Me, in which the soloist never faces the audience (photo by Julia Cervantes, courtesy Trisha Brown Dance Company)
Postmodern pioneer Trisha Brown redefined how dance is seen and felt. A founding member of Judson Dance Theater, Brown frequently collaborated with other experimental artists like Yvonne Rainer, Merce Cunningham, Twyla Tharp, and Steve Paxton.
She embraced pedestrian movement, pairing everyday gesture with rhythm and fluidity. "It's liquid," says Wendy Perron, who danced with Brown in the '60s and '70s. "Like a river with many tributaries, water coming out of a faucet, or being on a raft and seeing the water move away in different directions." Brown also pushed beyond stages with choreography in fields, museums—even on the sides of buildings.
Keep reading...
Show less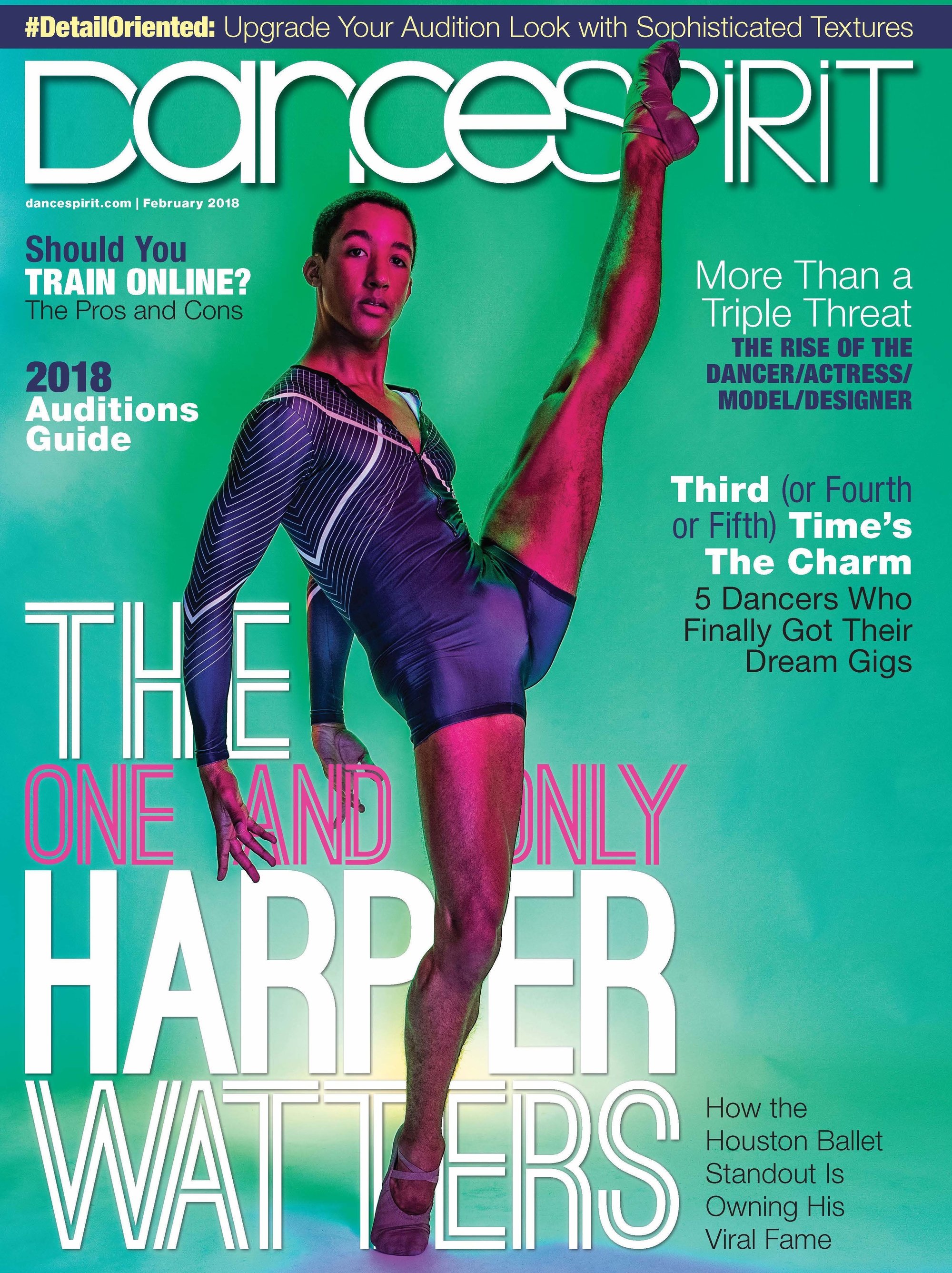 Get Dance Spirit in your inbox