Don't Get Burned: The Dangers of Tanning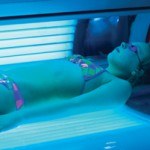 Brooke Griffin, former captain of the Cincinnati Ben-Gals dance team, used tanning beds for seven years. "When you're dancing onstage, the lights can wash you out," she says. "Our costumes are revealing, and many dancers feel that they look better with color." But Griffin left the tanning bed behind three years ago, after a mole on her back changed in appearance. "My doctor said it was likely due to sun exposure, and he wanted to remove it," she says. Although Griffin was OK, the scare was a wake-up call to the dangers of tanning.
Developing a tanning habit is extremely risky. The International Agency for Research on Cancer (IARC) says that using tanning beds before you reach age 30 can increase your risk of contracting melanoma, the deadliest form of skin cancer, by 75 percent. Plus, The American Academy of Dermatology says the ultraviolet radiation you absorb while tanning, in natural light or in a tanning bed, can cause premature aging of the skin, giving it a wrinkled, leathery appearance. Yikes!
The dangers of tanning are so well-known that even the government is getting involved. Texas passed a law in January stating that teens between 16-and-a-half and 18 years old must have parental permission to tan, and that teens younger than 16-and-a-half are forbidden from using tanning salons at all. The U.S. Senate even considered including a 10 percent tanning tax in its health care overhaul bill.
In spite of the risks, many dancers still feel the need to appear sun-kissed. While we recommend simply loving the skin you're in, we know that's not always realistic advice. Instead, we checked in with a few dancers to get their opinions on the best safe, alternative tanning solutions. Read on to learn how you can use spray tans and at-home products to achieve the color you crave.
Tanning like a pro
In 2009, the Cleveland Cavalier Girls' coach decided that tanning beds, which had been made freely available to the dancers for the past several years, were no longer an option. "My grandmother died of cancer," coach Jami Taylor says. "I know the destruction cancer of any kind can cause an individual and her family. I want to do anything that I can to help these women look and feel fabulous about themselves. Sunless tans enhance the natural beauty the Cavalier Girls already possess without the worry of adverse effects later in life."
The team now uses Optima Sun Lab, a company that applies spray tans to all the dancers once a week. The spray tans contain FDA-approved dihydroxyacetone (DHA), a chemical derived from raw sugar cane that reacts with proteins on the outermost layer of skin to produce a golden-brown color. The faux tan takes six to eight hours to set in, and the effect lasts for about a week.
"I love the results!" says Amanda*, a third-year veteran of the team. "It looks just like a real tan; people can't believe it's a spray tan."
Bronzing on a budget
Want that pro glow but afraid you don't have the dough? Individual spray tans, like Optima Sun Lab sessions, can be expensive ($40 each). But there are plenty of wallet-friendly products available that can help you fake a tan. Mystic Tans, during which you step inside a mist-on booth with a timer, start at around $25 at your local salon. Kate Nasser, an Open Gold Latin Pro/Am competitor, visits a salon in NYC before performances, and she says many of the professional and amateur ballroom dancers she knows rely on similar sunless tanners. "The color is dark, warm and natural-looking," she says. "You can adjust how dark you want to be, which is the greatest part of being sprayed." Or try a drugstore bottle tanner for an even cheaper, but still effective, solution.
Because there are so many products with so many smells, colors and dispensers, Griffin suggests experimenting with a variety of sunless tanning methods to get your desired results. The trial-and-error process is a small price to pay to avoid the early wrinkles, saggy skin and, of course, health risks that come with tanning. "You only have one body, and you must take care of it, especially while you're young," she says. "You won't see the damaging effects of what tanning is doing to you until it's too late."
*NBA dancers withold their last names to protect their identities.
Win It
Sep. 05, 2017 12:10PM EST
Photos by Erin Baiano
It's time to get your pirouette on! From September 5th to September 30th, we're hosting a contest to find out who's the best turner of them all.

Put together your most impressive turning combo. Post a video online. Share your turns with us and thousands of other dancers around the world. And if our editors think you're the top turner, you'll win a fabulous prize.
Keep reading...
Show less
All of 18-year-old Kaylin Maggard's dreams—from scoring the title of National Senior Outstanding Dancer at New York City Dance Alliance Nationals to winning the 2017 Dance Spirit Cover Model Search—are coming true. And to anyone who knows the gorgeous contemporary dancer, that's no surprise.
From the moment the Dance Spirit staff met Kaylin, it was obvious her humility and talent would take her far. Not only did she go full-out during the photo shoot and class at Broadway Dance Center, but she was always cheering on, laughing with, and supporting her fellow CMS contestants Haley Hartsfield and Michelle Quiner. During the voting period, the social media world was abuzz with praise for her work ethic, positive attitude, and generosity.
Since her CMS trip to NYC, Kaylin's moved from her hometown of Columbia, MO, to the Big Apple for her freshman year at Juilliard, and is busy getting acquainted with the city. As for the future? She's taking it one opportunity at a time, but something tells us we'll be seeing this contemporary queen reach new heights every year.
Keep reading...
Show less
J.Crew's putting a whole new spin on its brand —literally. The popular clothing line's inspired ad campaign has a group of cute male models showing off their best moves in a series of playful dance battles. When we saw one of those models throw down the gauntlet with a rather impressive series of chaîné turns, we knew he had to be a trained dancer, and we were right: He's former New York City Ballet corps member Joshua Thew. Dancer and model Smith Reesie also shows off in a seriously impressive freestyle.
Keep reading...
Show less
Lindsey Stirling and Mark Ballas in the Season 25 premiere of "Dancing with the Stars" (Eric McCandless/ABC)
It's fall! The leaves are changing, everything everywhere is pumpkin-spice flavored—and "Dancing with the Stars" is back on the air. For the 25th time. Season TWENTY-FIVE, y'all: Here we go.
Keep reading...
Show less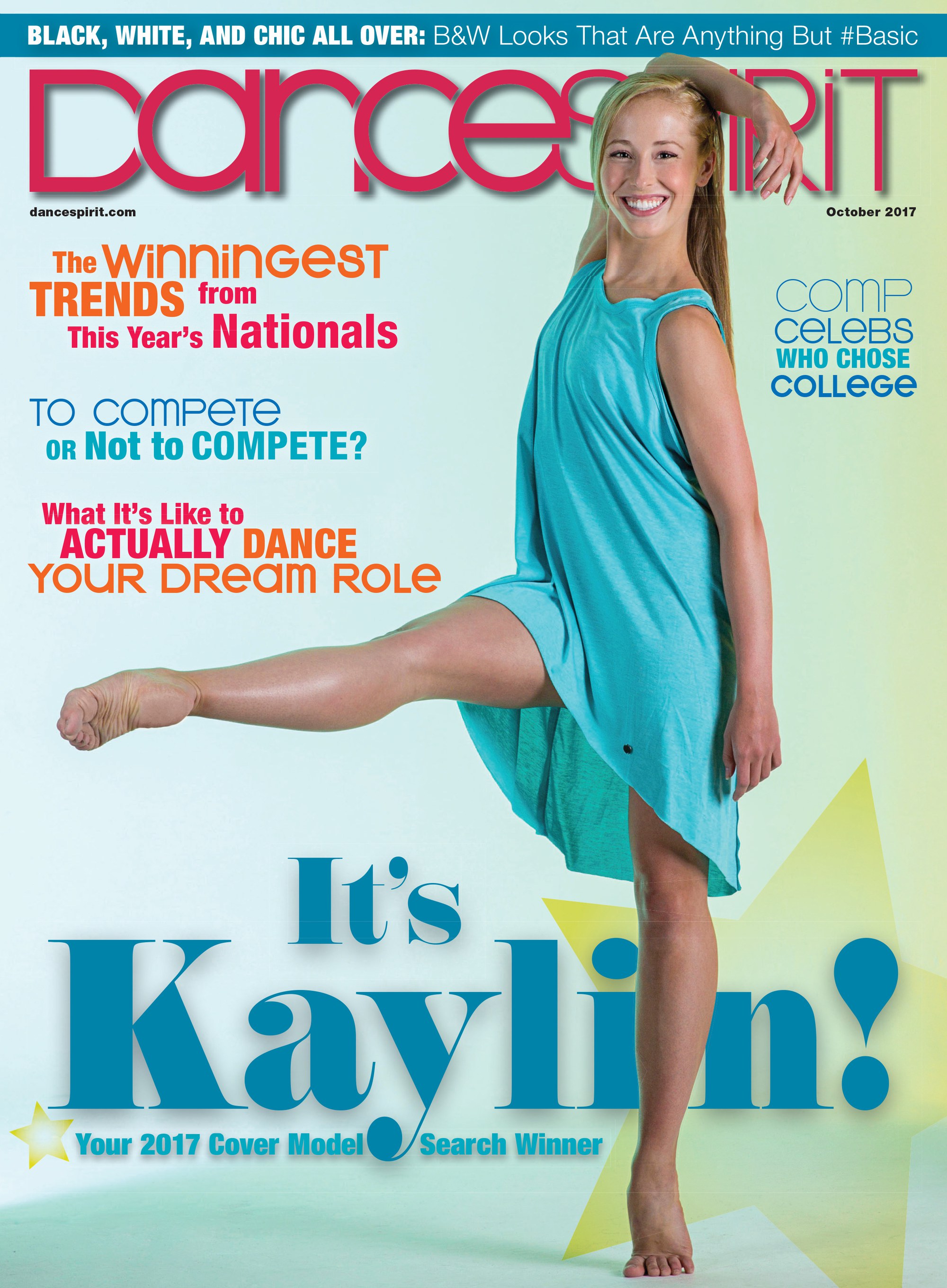 Get Dance Spirit in your inbox